Snake Scheme Lighting for a Nagasaki Home
In lateral undulations.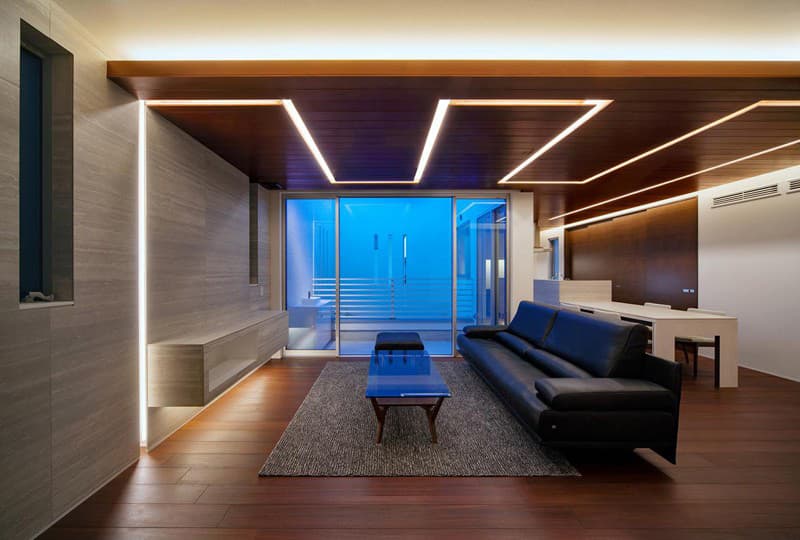 1 of 5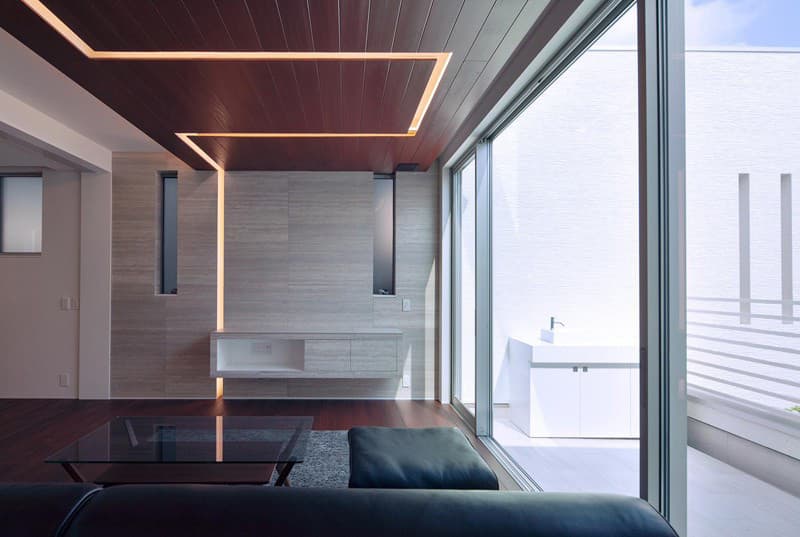 2 of 5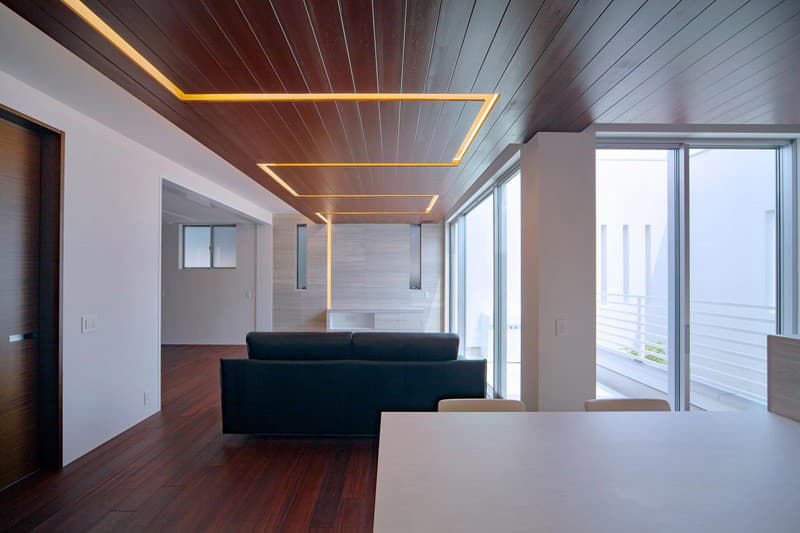 3 of 5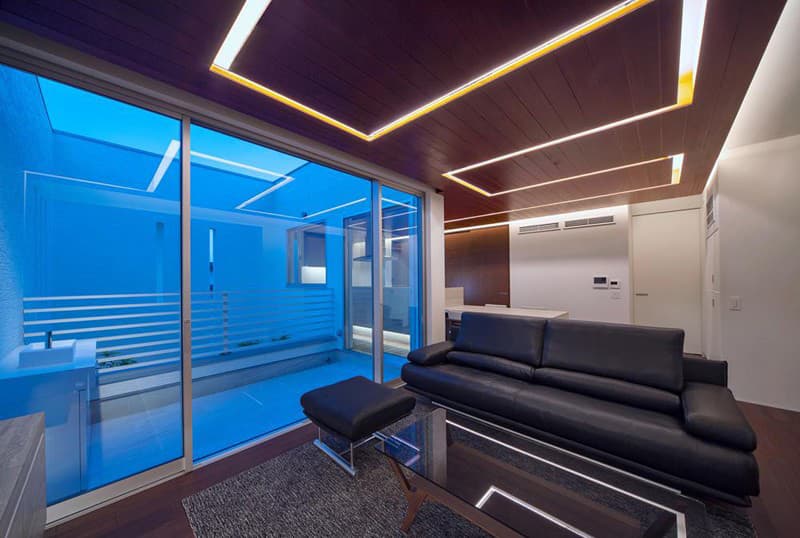 4 of 5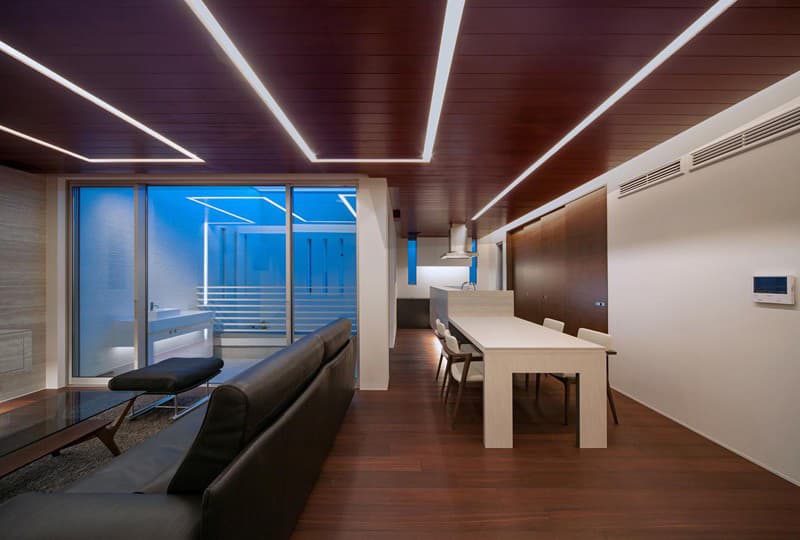 5 of 5
Designed by architecture firm Architect Show Co., this modern home in Nagasaki, Japan uses lights to create an interior scheme — an indirect line of recessed ceiling fixtures 'snakes' up the wall, across the living room, through dining area and ending in the kitchen. This even distribution of overhead lighting in lateral undulation effectively enhances the wood and stone, open layout interior. For more photos on the property, head over to Architect Show Co.