Les Benjamins Introduces The "Ottoman Punk" Aesthetic for 2016 Fall/Winter
A chat with the founder of Istanbul's fledging streetwear brand.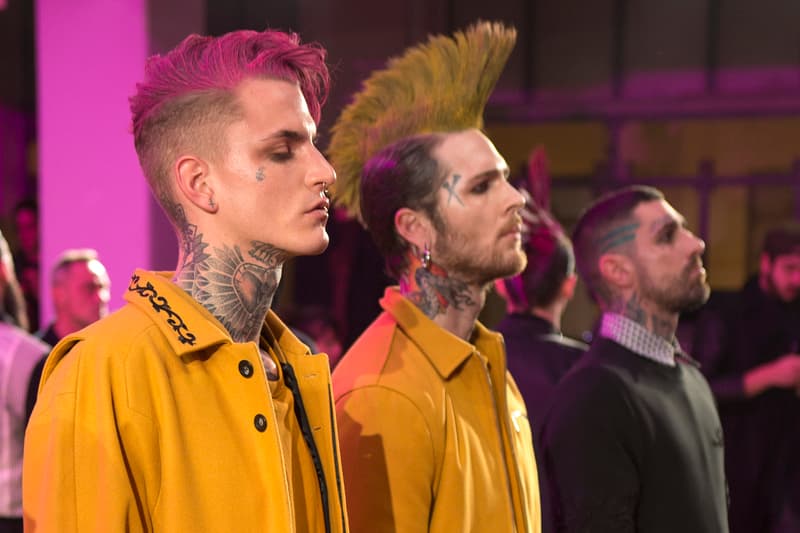 1 of 9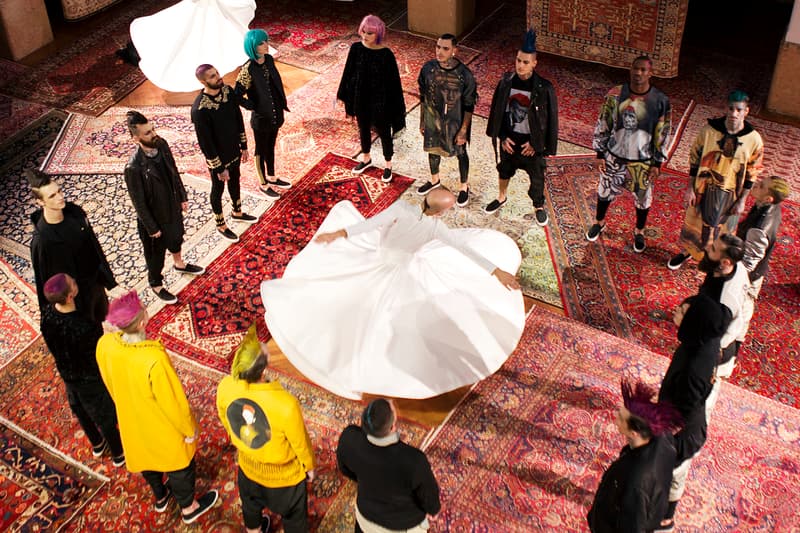 2 of 9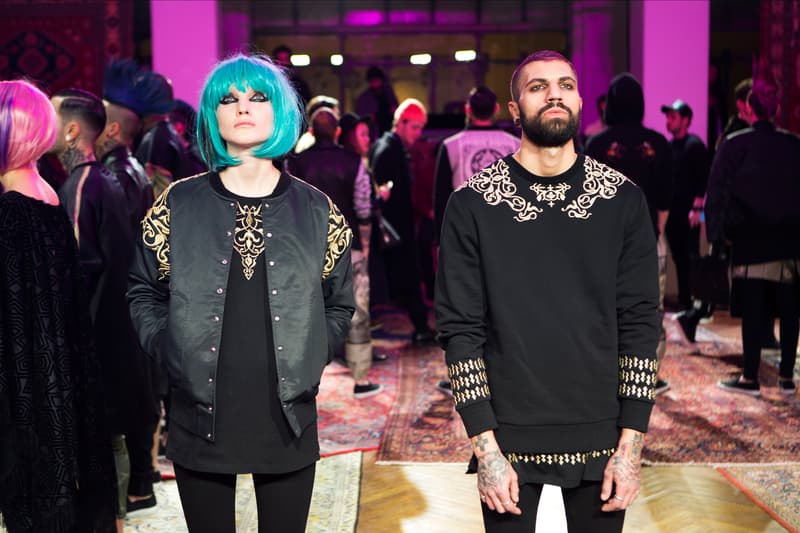 3 of 9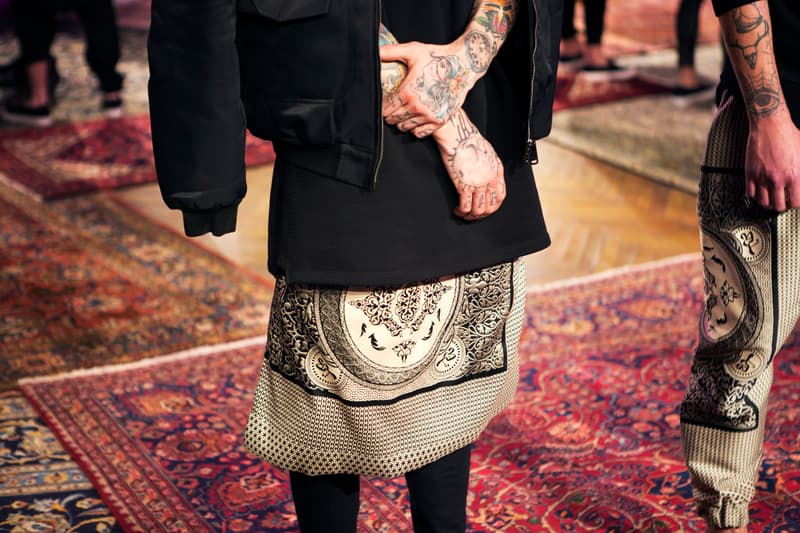 4 of 9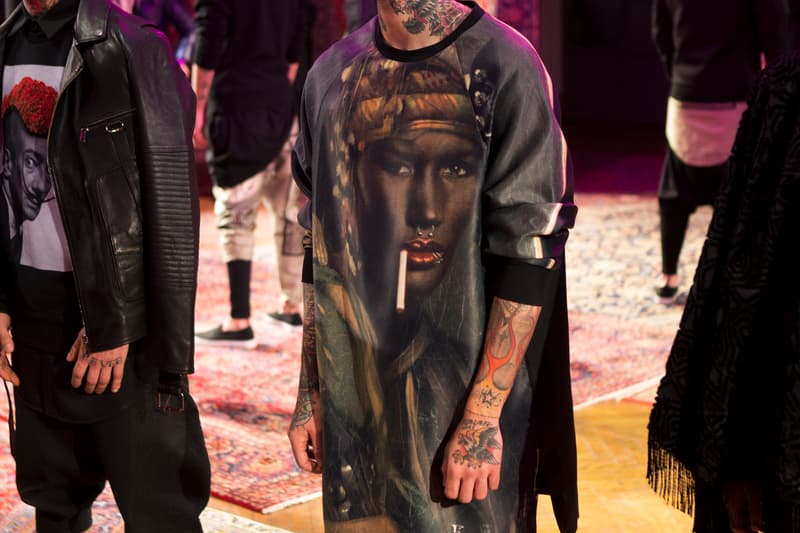 5 of 9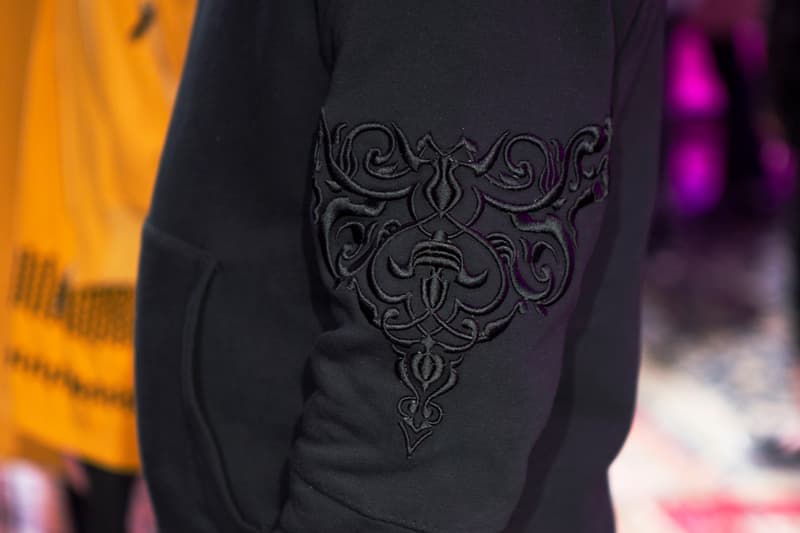 6 of 9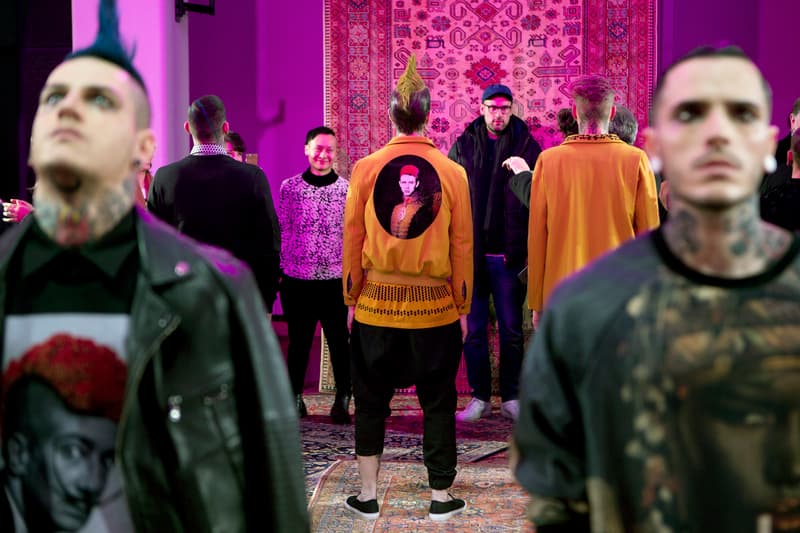 7 of 9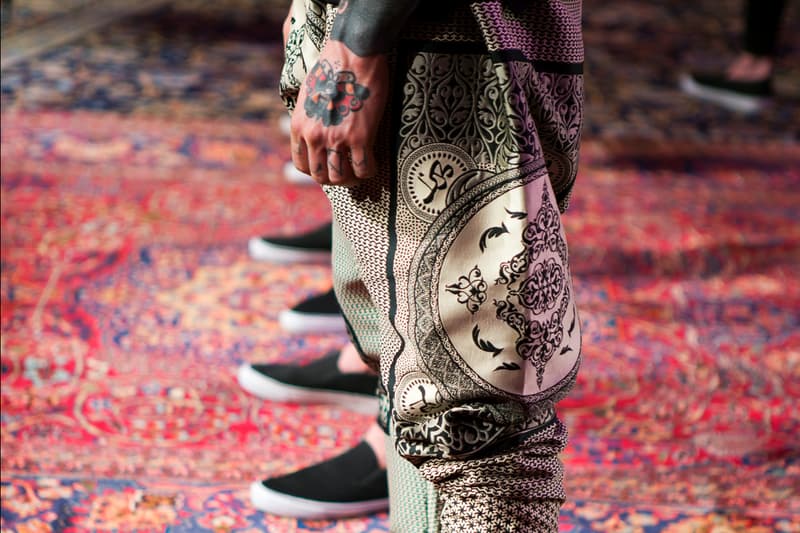 8 of 9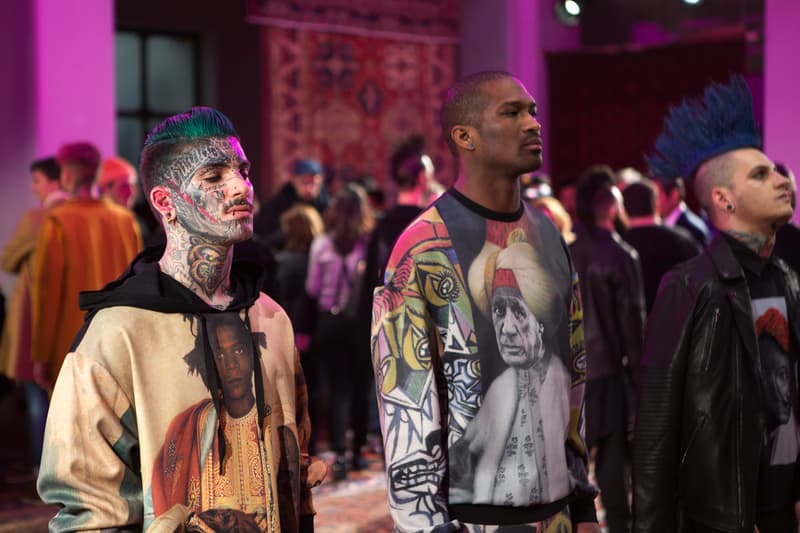 9 of 9
Since getting its start in 2011, burgeoning streetwear label Les Benjamins has looked to clearly establish itself as a brand out of Istanbul. Founder and Creative Director, Bunyamin Aydin has solidified a distinct look by fusing together aspects from past and present culture. Focusing on the notion of community as well as connectivity, it is this clashing of cultures that defines the brand. With an emphasis on Eastern-European heritage as well as punk and hip-hop subcultures, Les Benjamins has found a range supporters from the Turkish youth to cultural icons like Travis Scott, Skepta, and Wiley.
The newest 2016 fall/winter collection "Ottoman Punk" was on display this past weekend at Milan Fashion Week. The presentation was nothing short of a spectacle with a barrage of majestic Dervish whirling, contrasted with a motley cast of heavily tattooed and hair-dyed models, the show perpetuated the punk persona consistent with the Les Benjamins brand. As with previous collections, "Ottoman Punk" explores the unique union of Turkish heritage and modern day sportswear. Individual pieces tastefully appropriate traditional Ottoman designs by combining detailed embroidery with culturally-inspired prints. With this collection, Les Benjamins has continued to progress as a luxury sportswear and lifestyle brand.
We caught up with Bunyamin to talk about the progress of his label, the motivation behind "Ottoman Punk" and his vision for the future of Les Benjamins.
Now in your fifth year, the brand is really coming into its own with his collection infusing even more multi-cultural designs. What has changed since the start and how has the brand progressed?
I think that as a human being, you keep on growing, right now I am growing and brand is growing, it's maturing. We created an A-team around me, getting people from Nike, Givenchy, Saint Laurent in order to create an all-star team, because without team you can't do anything. The cultural aspect, fusing that with sportswear is what excites me the most. My father told me, if you don't know your past, you will not have a future. Together, it's powerful. It's also in my DNA being Turkish, but born and raised in Germany, I was kind of lost in the middle. So I infused this cultural aspect into the brand. I thought why can't cultures of the past and present live together, and this is part of the brand's DNA.
We've seen Les Benjamins associated closely with hip-hop and the Grime scene. Tell us about the influence of subcultures within the brand?
I do everything from who I am, and what I represent. The grime scene is the only thing I listen to, I love it. I think any brand that is not true to itself, doesn't work in my opinion. And I just love hip-hop, the most interesting thing is just that it is an expression. Taking pain and experiences, embracing it, and speaking out about it. It inspires others, and it's why we live. Otherwise, why would I do a brand? Just because of the money? Or just to sell more? No, to create a community, to involve others.
"I thought why can't cultures of the past and present live together, and this is part of the brand's DNA."
Being one of the few known brands out of Istanbul, you are representing Turkey in the fashion world, how does it feel to know you have support from your country, and how does it help shape the brand?
It feels good because I inspire a lot of the youth. Being from Turkey it's difficult to convince people at the start, that a brand from Turkey that listen to Grime and caters to streetwear can make it global, and do a show in Milan. People don't get it. Turkey needs to first believe in themselves, so that others can believe in us. I inspire the youth, the new generation. I've had friends who started jewelry brands, just seeing that I can make it globally, they can too. And that's the exciting part, that's what make me happy.
Talk about this "Ottoman Punk" collection, what was your vision and motivation behind the individual pieces?
The pant piece, for example, they use to wear it on horses because it's more comfortable. Again, that's actually sportswear you know, I'm not creating it, it exists, I'm just reappropriating it for today and that's the beauty in it. I'm also innovating it, I'm adding zippers, so it's kind of like an evolution of cultural clothing. I think that's what's important here, when we lose everything we had in the past, today become not so interesting. I think we need to stay attached [to the past], and that is important in any brand and in anything we do. I had this coat inspired by a kaftan, that the sultans used to wear. I created a simple coat with zippers inside with an oversized tee that has 3Dm embroidery on the sides as sultan did, so we took those details and we put it on t-shirts we can use daily. Our basic tees also have carpet inspired-detailed for it's stitching, so that's part of our DNA now, I put it in our t-shirts and sweatshirts, everywhere.
Tell us about the intricate performance at Milan Fashion Week? What exactly was going on there?
The performance included Sufi whirling, traditionally performed by Dervish. Basically that aspect is about letting go of the ego and embracing that you are a transmitter in life, that is part of me. I tried to infuse that in it, we're just transmitters, we just come and go. It's something we can all unite in, because the world needs that. We need to unite, we're human all of us. I put a lot of this thought into my brand, I know it's big things, big words but why not. Maybe I can affect 2 people 1 person.
What brands inspire you, who would you like to collaborate with in the future?
I love brands like Raf Simmons Haider Ackermann, Off-White – I am not the type of guy to just wear my brand. Like Filling Pieces, Guillaume is my friend, I want to collaborate with people I'm friends with. If we feel good and are friends, let's collaborate. It wouldn't be real if I don't know the person and never meet. A collab needs to be real, you talk, shake hands, etc. We're really close friends with Alpha Industries, and we're doing a bomber with them.
What's else to come? What can we expect from Les Benjamins?
You can expect a lot more, I don't sleep.