Ranking the 10 Most Valuable Sneakers of 2015 Q2
Highsnobiety and Campless team up to present some dope statistics on the most covetable releases of right now.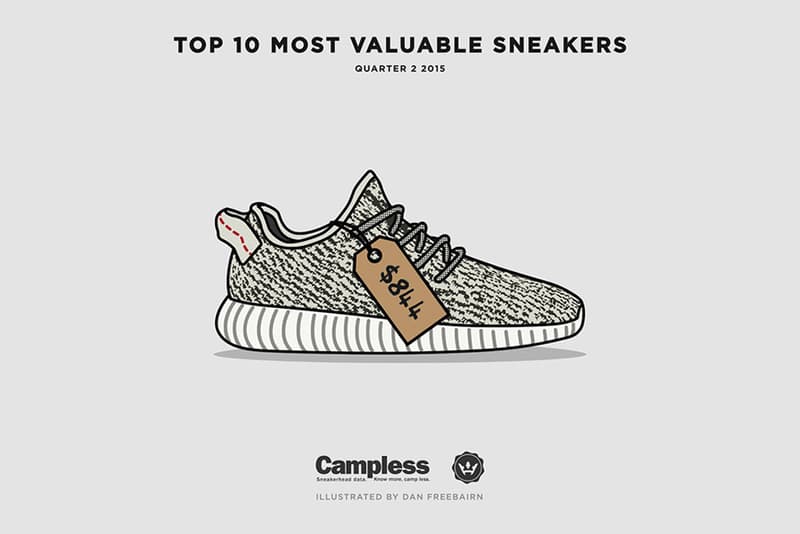 1 of 3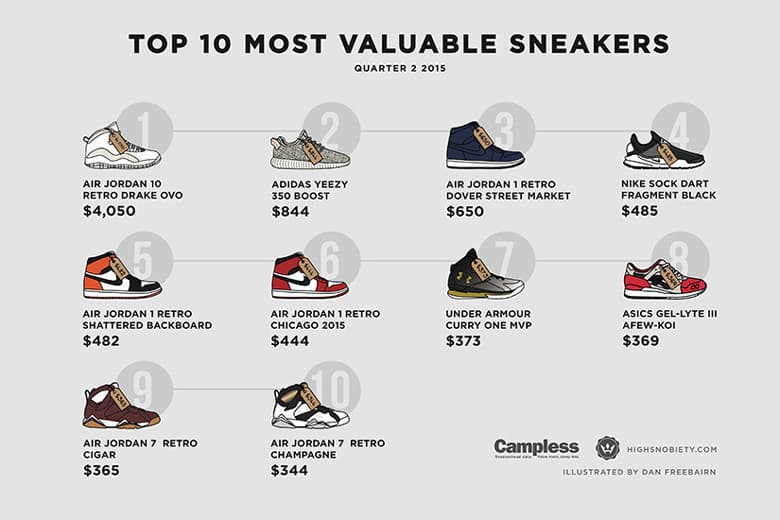 2 of 3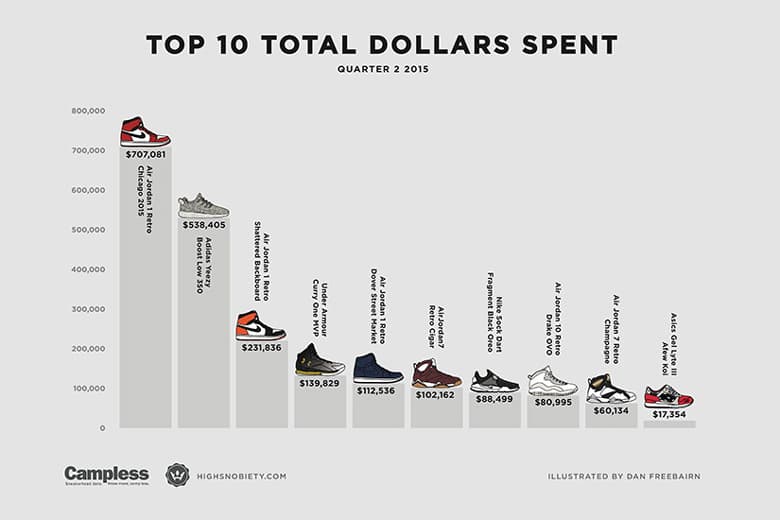 3 of 3
The sneaker market represents a kind of microcosm of the economy as a whole, and with the resale industry now booming to a valuation to the tune of $1 billion USD, it seems that now is a high time to swap, sell and own rare kicks. With that in mind, Highsnobiety teamed up with its friends at Campless to draw up (courtesy of Kick Posters) some of the most staggering statistics surrounding the highest priced (and highest grossing) releases from this quarter past. Amongst the stats, we find the Yeezy Boost 350 playing second to only Drake's take on the Air Jordan 10 Retro "OVO" in terms of general resale value, while the Air Jordan 1 Retro "Chicago" consumed the most of sneakerheads' money by raking in $707,081 USD. Peep the infographs above and head over here to peruse a full breakdown of the statistics.