Tinker Hatfield Discusses the Nike Air Max Zero With designboom
In celebration of this year's upcoming Air Max Day (March 26, 2015), Nike is releasing a previously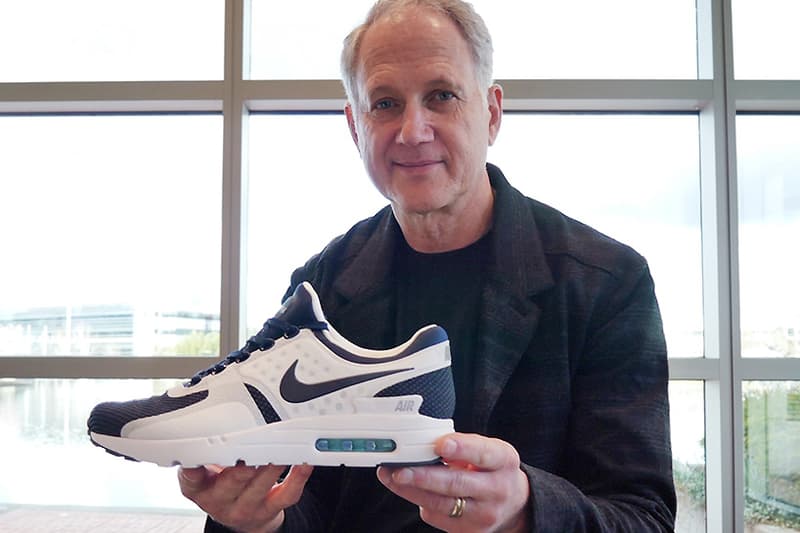 In celebration of this year's upcoming Air Max Day (March 26, 2015), Nike is releasing a previously unknown Air Max shoe designed by Tinker Hatfield, the Air Max Zero. The design was inspired by the Pompidou Center in Paris, France, which features a number of exposed structural elements on the building's exterior. Hatfield set out to integrate a visible window into the sole of a Nike running shoe to show people that the soles were filled with air. The result was the Air Max Zero, and while it existed only in sketch format until recently, the team at Nike caught wind of its existence and felt it deserved to be brought to life. designboom recently caught up with Hatfield to discuss the shoe. He revealed that the design was considered too radical 30 years ago, which is why it was never made, and that he has been working closely with Nike design director Graeme McMillan to make the Zero come to life. The shoe will be close to Hatfield's original sketch design, "but the material choices and construction of the shoe demonstrate things that would never have been possible 30 years ago." Check out the full interview on designboom and be sure to cop your pair from select Nike sportswear retailers and on Nike.com/sportswear on Air Max Day, March 26.
Please could you tell us more about the process of designing the AIR MAX ZERO and some of its key design features?
Back at the time [1985] I wasn't working from a brief per se, I was just asked to think outside the box and try to come up with something innovative that would have an impact on the market. The idea was to create a visible air window in the midsole that would allow people to see the air in the sole. With the upper I had the thinking that it could be more form fitting and neater than others shoes were in those days.

Why wasn't the shoe developed further in 1980s?
My recollection is that the shoe was received favorably by mark parker and the rest of our team to begin with. But at a certain point during the design process we asked ourselves 'how many new things can you introduce to the market in one shoe?' So what followed was a refinement process where we backed off a bit and decided to be less radical with the upper and focus on the midsole with the visible air window – which, would become the Air Max 1.