The Truth About the Cars from 'Pimp My Ride'
We all remember Pimp My Ride, that MTV show where rapper Xzibit took the run-down cars of average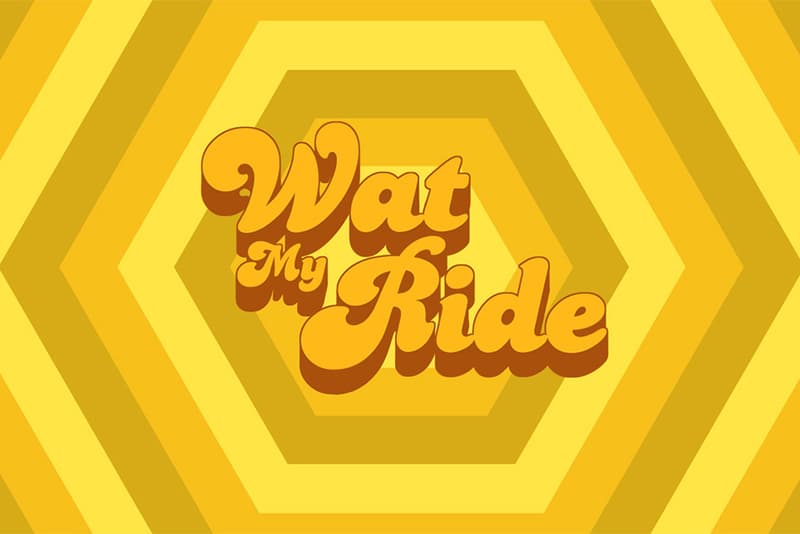 We all remember Pimp My Ride, that MTV show where rapper Xzibit took the run-down cars of average American teens and upgraded them into absolutely ridiculous beasts of machines. Having premiered in 2004, the show comes back into the spotlight as the Internet is abuzz with the recent discovery that the whole show was basically a lie (surprise, surprise, it's an MTV reality show…). A number of teens that were featured on the show have been coming forward — via Reddit AMAs and The Huffington Post — with accounts about their experiences with the show, and hearing about everything behind-the-scenes comes as pure disappointment to many. The show has garnered a slew of complaints, from cars breaking down in a matter of weeks, to stories being fabricated for the sake of the show. Co-executive producer Larry Hochberg was also tapped by Huffington Post to respond to some of the allegations and to provide some insight from behind the camera. Overall however, contestants gave positive feedback and these complaints don't trump their overall experiences. To some, meeting Xzibit and being on the show at all was worth it. Our favorite moments from the interviews are listed below.
Many of the contestants' back stories were made up
One contestant reveals, "I know im [sic] fat, but they went the extra mile to make me look extra fat by telling the world that I kept candy all over my seat and floor just in case I got hungry… I sat there and watched them dump out two bags of generic candy… Then [they] gave me a cotton candy machine in my trunk." He was told to act as if he kept candy in his car for when he was hungry, which only resulted in him feeling the show was exploiting his size. "I did not have any candy all over my car. That was completely fabricated for the story… At the time, I didn't question anything because it was an exciting experience and I just kind of went with the flow."
Another contestant was pressured by MTV staff to break up with his girlfriend onscreen, because having a new "pimped out" ride would make him become a "playa." The MTV producer apparently gave the ultimatum of "basically either get rid of her or have her not be a part of the program."
Hochberg claims to not have been aware of these fat-shaming and girlfriend instances.
Some damage pre-pimping was exaggerated
One contestant recites how MTV staff threw "extra few dozen cigarette butts in the car to make her just look like a total disgusting person." Another remembers how they added aircraft remover to the exterior of his car to help deteriorate the paint job.
Some car parts just wouldn't work
Hochberg explained that if cars had wiring issues he would oversee the vehicles getting to auto repair shops. "The people who had cars that appeared on the show would call me, and I would leave my desk, run to meet up with the flatbed tow truck and go help them… I made sure that things were fixed on cars that needed fixing," said Hochberg.
While cars got many external upgrades, the insides hardly matched in performance
"There wasn't much done under the hood in regards to the actual mechanics of the vehicle," explained one contestant, whose car had a life of only one month. "For the most part, it needed a lot of work done to make it a functioning regular driver, which they did not do."
Hochberg responded: "Some of the cars were so old and rusted that they would have mechanical issues no matter how much work you put into them [and] the production team and the car shops worked their butts off to get parts for these cars… it's not accurate to say that we didn't work on the mechanics of the cars." There was also the friendly reminder that the show didn't aim to save cars, but only to pimp cars.
Sometimes newly added car parts would be removed immediately after filming 
One contestant claims that "they actually take out a lot of the stuff that they showed on TV" — in this particular case, it was a drive-in theater addition and pop-up champagne contraption.
Hochberg responded with: "Sometimes we did things for safety reasons that the kids on show interpreted as us 'taking away' some items."
The cars were repaired for about half a year, not a couple days as the show implied
Sometimes cars were under repair for six, seven months or so. One contestant admits how MTV paid for the first couple months of his replacement rental car, while he had to pay out of his own pocket for the additional remaining months.
The surprise scenes are all staged
We all remember that moment of the show, when Xzibit surprises contestants at their homes — homes which apparently were not always theirs. Contestants explain how they were told to wait inside a rental home and wait for a secret guest to arrive. And for those pivotal ending scenes, every single contestant admits to having filmed multiple "excitement" scenes to get just the right shot. One contestant even recalls, "I remember this very clearly, Big Dane, very big dude, he like puts his arm around my shoulder, kind of walks me around the shop for like 10 minutes and he's like, 'Listen, we put a lot of work into this … we expect you to be a little more fucking enthusiastic."