Essentials: Sonny Digital
Leave the flexing to the rappers; the Atlanta super-producer stays clean and simple.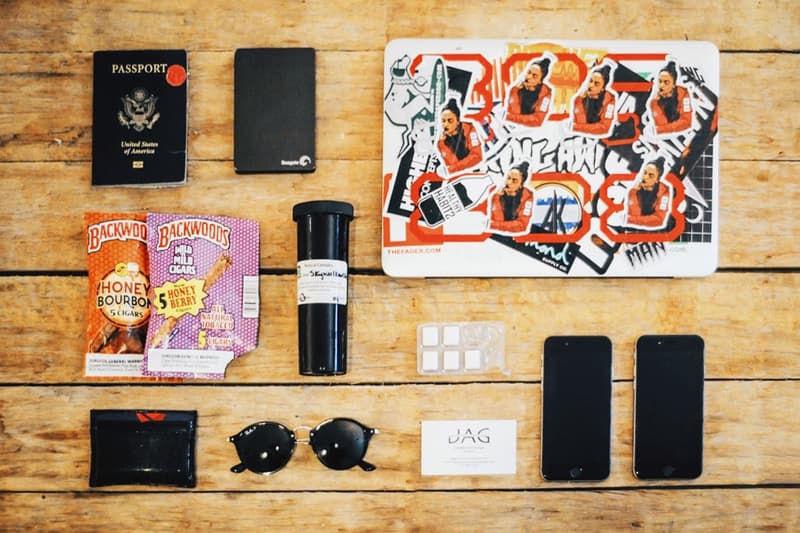 For this week's round of Essentials, we met up with Atlanta super-producer and rapper Sonny Digital. As the head of his own label and a collaborator with rap's biggest names like Kanye West, Future, Gucci Mane, Rick Ross and 2 Chainz, Sonny is one of the most talented beatsmiths of this era. With some of the biggest hip-hop hits under his belt, such as iLoveMakonnen's "Tuesday," Future's "Same Damn Time," and 2 Chainz's Kanye West-featured "Birthday Song," his setup is relatively simple and proves once again that you don't need a lot of expensive equipment to be a successful producer in the game. When it comes to making beats, all he needs is a desktop loaded with FL Studio, his Apple MacBook Pro to edit vocals with Pro Tools and to DJ and a trusty Seagate Hard Drive to store all his work. Other than that, all he keeps around with him are very practical day-to-day items — medical loud, Backwoods rolling papers and gum. Fashion-wise, there are only two essential items he needs: Ray Ban sunglasses to block out the sun and haters and to look cool, and a Gucci wallet to keep his cards close. Check out his Essentials above and some detail shots of each item below.