Theophilus London Details His 'Vibes' Project, Talks Working with Kanye West and Karl Lagerfeld
"I'm a tastemaker man. I want to be on the cover of HYPEBEAST. I'm lifestyle. I'm culture. It's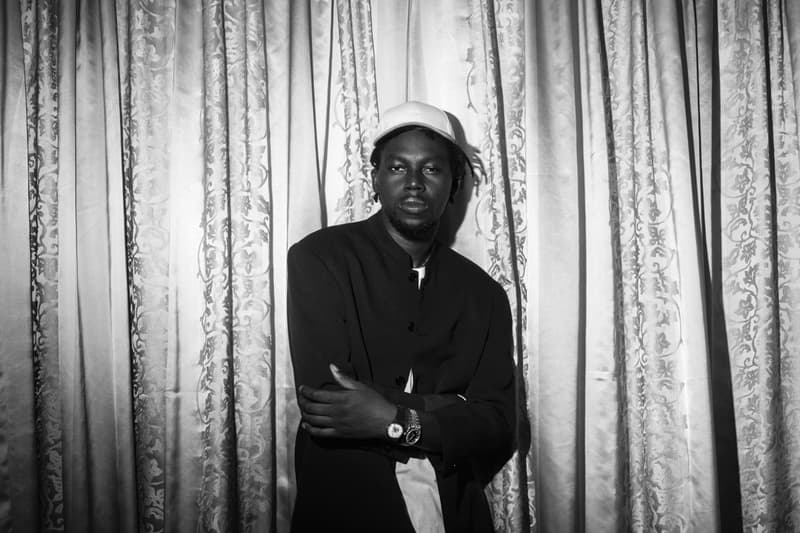 1 of 4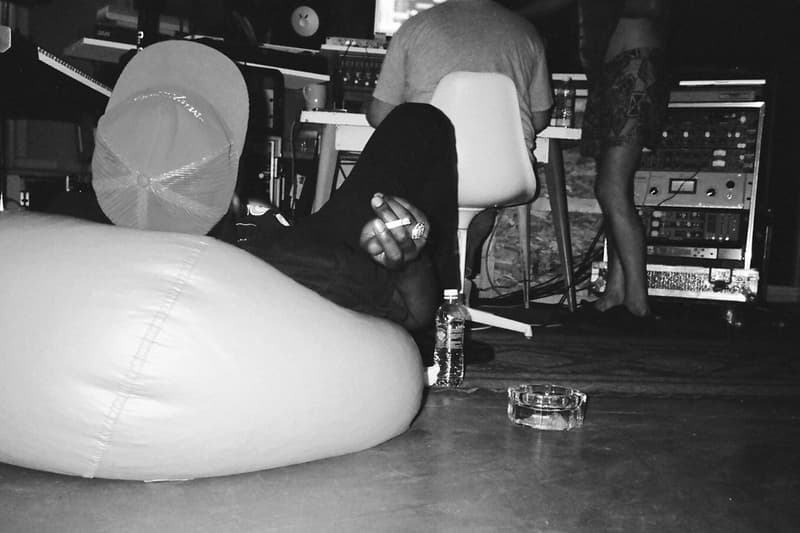 2 of 4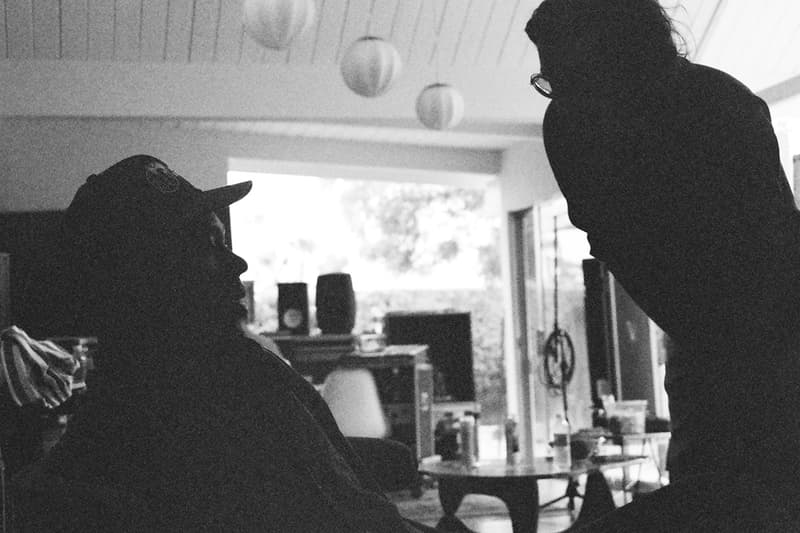 3 of 4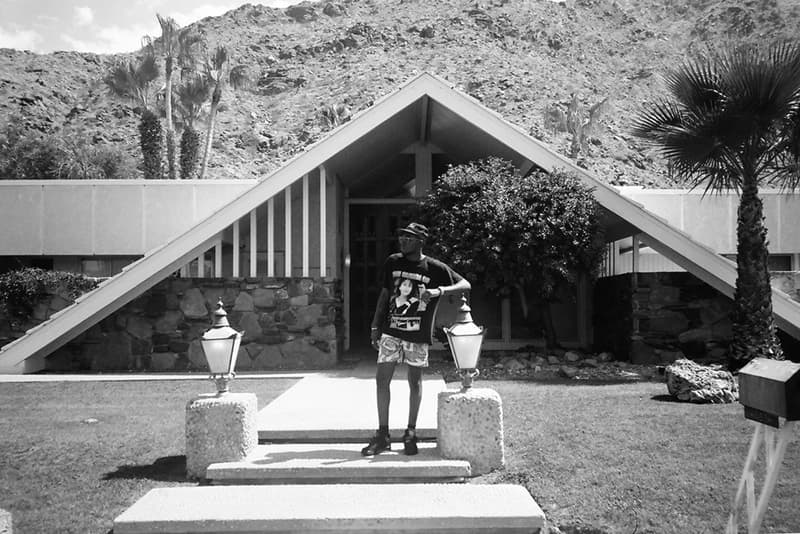 4 of 4
"I'm a tastemaker man. I want to be on the cover of HYPEBEAST. I'm lifestyle. I'm culture. It's bigger than rap to me." says Theophilus London, the 27-year-old Trinidad-born, Flatbush-bred artist who has risen through the ranks in recent years as both a music and fashion icon. In 2008, London debuted with JAM!, a mixtape that showed the young artist's acute ears for soulful, pop riffs inspired by the likes of Prince and Michael Jackson; a sound which he later melded with the influence of post-punk, dancehall and krautrock in a slew of mixtapes. By the time London released his debut album in 2011 Timez Are Weird These Days, the singer-rapper had honed his unique sound, and paired with an audacious style, took the charts by storm. The Brooklyn native is currently readying the release of his second album, Vibes. Executive produced by Kanye West and art directed by Karl Lagerfeld. London describes the record as sophisticated club music that's 25% hip-hop and "very island-y. " We caught up with London to learn more about his kinship with mentor Kanye who "spiritually A&R'd" the project from the start and how New York can be both inspirational and destructive to an artist. London also lets us in on his forthcoming Vibes project which consists of a denim collection with Stussy, alongside branded wine, condoms, bed sheets and care packs. Rounding out the interview, London shares his thoughts on the current state of fashion, Been Trill, and explains why 12-year-old's who say "fuck Supreme" are revolutionary. Enjoy the interview and look out for an album cut mid-way, called "Do Girls," which was recorded in Paris and arranged by Kanye West. For more music details on Vibes, head over to HYPETRAK.
---
---
You've been on the road promoting Vibes, what's that been like?
I recently presented Vibes to Shanghai, it was my second time promoting the album to a country. The first time I was in Mexico. I love immersing myself in different cultures and I'm super stoked to be able to show off my work to different demographics.
Within the creative realm, how do you balance music and art directing? Are you conscious of which trajectories you take for each project, or are your decisions quite spontaneous?
Everything just vibed together. That's why I named my new album Vibes. When it comes to music, art directing, song writing, or designing for the tour, I just change up my mind set, but I don't have a switch to turn off my creativity. My real name is what I go by. So it's not like now I'm Ja Rule, then I'm Jeffery Atkins. I'm just me 24/7 and everything goes into art directing and my creative decisions. Everything I've done so far, from my album to, guest features to its promotion has been done from my inside team. Like scoring the new Apple film, being in the new iPhone 6 film, working with Kanye, Karl Lagerfeld, Leon Ware – a 74-year-old, sick jazz musician. Art imitates real life you know. Shooting with Karl Lagerfeld, that also vibed together. All odds were against me not to shoot that—I lost my passport two weeks before, there was a huge snowstorm the day of my plane, but I made it happen.
Then there's fitting into Karl's schedule as well…
He only had three hours free for the day, well I mean three hours free for the next two years, so I only had three hours to work with him. It was a blessing I could fit into that slot so I made sure my work was on-point.
Vibes is also exclusively produced by Kanye West. What was it like having him as a mentor?
I followed Kanye around the world for a year, just mentorship from him. He'd be like "Yo, I'm in Malibu." That means I've got to go to Malibu, or Paris, or wherever he was. He wouldn't give me hints, he'd just write in the subject line, no body message, just come with. He was super honest about my work, and helped me out.
---
Yeah Kanye gave me a lot of confidence. Since the listening session at his house. He wrote me a email saying. "I want to help you on your album, you're smarter than me when it comes to music." I'm like "What? shut up. No im not."
---
How did your relationship with 'Ye first develop?
I met Kanye in Cannes four years ago, and ever since then we've been friends; just talking on email. When Watch the Throne came out I was like, "Yo! Congrats man, I like it." And he's like, "Yo! Let me call you, and explain the album to you," and I was like "Alright." He would call me at six in the morning, while he's in Paris and I'm in New York and just talk to me about his projects. We're just boys you know. It was never about music, I never came and pushed my music on him. I didn't even think my music was cool enough to show him yet, and I think he knew that too. It was just vibes. He was waiting for the confidence. When he was writing Yeezus, he invited me over to his house, Tyler (Tyler, The Creator) came over too, and he was like "Man I'm going to look out for y'all. You're like my little brothers."
Did working with Kanye give you the confidence needed to see the album to fruition?
Yeah Kanye gave me a lot of confidence. Since the listening session at his house. He wrote me a email saying. "I want to help you on your album, you're smarter than me when it comes to music." I'm like "What? shut up. No im not." One night we were driving through Paris in his Porsche and I played him this new song called "The Law." And he said, "What the fuck is this?" I was like "this is a song I wrote for my album." "Man, can we play this at my house?" I'm like, "Ok," I played it at his house, he's like, "Can you meet me in Paris next week?" "Alright, I guess you don't care about what I have to do next week (laughs), but I'm going to cancel it and meet you in Paris." I met him in Paris, and Kim was there, and I was playing all the stuff from the album —like 30 songs. He told me the 12 that he liked and immediately he really loved "Can't stop," which I wrote with Brodinski in Paris, months before he came in the picture. So everything was already written, Kanye just came in to make sure that the best was the best.
Listen to the aforementioned song, "Do Girls."
Kanye also contributed a verse in "Can't Stop" where we can hear hints which are reminiscent of Yeezy's old school flow. Stylistically, why do you think he approached the track like that?
It was really cool to get a very genuine Kanye verse on the song. He can do anything he wants. I think for him, it's like, yeah I know you like the old Kanye but who cares? In a similar degree, you might like the old iPhone 1, but now we're at the iPhone 6. It's not up to you, just leave it up to us and trust we'll give you the best.
Are there skills you learnt under Kanye's guidance that you didn't have before?
Well I didn't know I could collaborate with someone. My talent automatically shuts off when I'm in the room with someone as big as Kanye. I don't know how to rap anymore, I don't know how to sing anymore. For example, I don't have a trademark "thing" to give to someone. Like Lil John's "YEAH!" or like a T-Pain hook. My shit is made off of a whim, on an inspiration tip. I don't really know how to sit down and write with someone. Kanye's the first person that has helped me write some stuff for his new album. He really brought that ability out of me, and taught me to use top lines. What is the best line of your song? What is the best sound in your song? How can you keep using that line, because that's what everybody's going to like.
---
---
Aside from executive producing Vibes, how has Kanye inspired you beyond the studio?
As an artist I just want to, "Rap, rap, rap, write, write, write" all over stuff. He taught me to just let that shit breathe. I also learned from him that a work is never finished. I can still be working on my album right now. This is a version of my work, but there can be millions of different versions. Kanye called me last week, when my album is already in the fucking iTunes store, to change something. He's mad. He goes through 1500 images a day. I mean he is the modern day Lagerfeld, the modern day Steve jobs. I see why he says that, but he doesn't need to say that anymore. He realizes that. I literally watch him go through 1500 images a day. I watch him go to HYPEBEAST everyday, and check every single comment that people say. I watch him go to Style.com everyday. He goes through 1500 images a day man. He has a brilliant mind. He's not doing drugs, not trying to live the life of a rapper, he really cares. He really focuses on his own, and that taught me and my team how to be the same way because people just want to enjoy the life. Be an entourage rapper, all that weak shit and all of a sudden, your bridge falls down and then all of your boys leave you.
Being from New York, how is the city an integral part of your music?
I don't want to call myself a renaissance man but New York allows you to do a lot of different things. Especially the age where we live in where everything is fast and you can see results right away. New York taught me I can make anything happen. If I want to make a sculpture of somebody with their legs open and privates all showing, I can make it happen. But I've also learnt New York is a war zone. You want to make your guns in a quiet place, so when I come back to the war zone, I'm just blasting (laughs). New York is also full of vultures. I wake up to create, people wake up to take, and you never know; sometimes these vultures are disguised in fat asses and big titties too. For this album I wanted to make it for my friends man. I didn't want to get caught up in the whole New York hype. That's why I made Vibes in Palm Springs.
I hear you've moved down to California permanently. What made you leave New York?
I've moved to Beachwood, California, right now. I think that's the best place for me to create because I feel like when the revolution hits, Hollywood is going to have to host the new stars, and I'm going to have to be ready there. I'm going to have like fuckin buildings in my name… when I'm 40 I don't want to be rapping. I want to be a fuckin' CEO of an all women's agency, have a film company, all of this shit.
How would you describe your sound? Is it rap, is it hip-hop?
I'm a tastemaker man. I want to be on the cover of HYPEBEAST. I'm lifestyle. I'm culture. It's bigger than rap to me. I like hip-hop, this is hip-hop because I don't give a fuck. Hip-hop is not music, hip-hop is a lifestyle. My music is soulful, it's progressive. It's 25% hip-hop (laughs). It's very island-y. It's sexy rap, sophisticated club music. It's like a chart — my name is in a small web in the middle, connected to Brodinski, Kanye West, Leon Ware. They all bring a different genre to my music as well. We're in the age where we've got the iPod and a million different songs. Imagine what kind of music your kid would make?
---
I'm a tastemaker man. I want to be on the cover of HYPEBEAST. I'm lifestyle. I'm culture.
---
As an artist, what's your thoughts on balancing fashion and music in your projects? Which art form do you put first and foremost?
I mean, I am fashion, so it's hard not to spend time on it. This is fashion right here and I'm not even trying. I stopped collaborating with Surface to Air because I wasn't putting enough thought in our work. Like I said, I really love Kanye because he has put thought behind everything. People like Matthew Williams say I have to tone down my fashion sense because that's what the public might know me for. It's not bad to be known as a stylish guy, but for me, emotionally, music can't go out of style. Music can't be stopped. Music is better than a statue. You can't break music. You can't take my song and break it and it doesn't exist anymore. My song exists, and its going to travel into different homes and you can't stop that. So that's why I needed to get mentally naked, physically naked again in my own studio. For Vibes, I built a studio in my living room, and I stayed there for nine months like I'm making a baby. I would wake up every morning and my work is right there. It's like your brain is on the table, and I can see it. I would fly people in to work with me. Fuck A&R's at the label, this was spiritually A&R'd you know what I'm saying?
With Vibes being "spiritually A&R'd," how did decisions fall into place?
Anytime I needed to make a decision, Kanye would just land in my hands. I would send him an email and all of a sudden it would work out. Every crucial moment. Even going to Rick Rubin's house to get the last minute mix idea. I wanted Kanye to be a part of it every step of the way. People get very overshadowed by Kanye's presence in a sense, but I needed to approach it like, "This guy is helping me, don't be scared to email him." Man, Kanye is the fastest person to email back. He emails you back in one-second man! He's not egotistical and is always polite.
Where do you look to for inspiration in fashion?
My icons have always straddled the line between fashion and music with effortless swagger. Look at Prince's outfit, that's fashion. Look at The Rolling Stones, they created a whole era of girls where girls got grungy. Jimmy Hendrix, fucking showing up to TV shows with one piece, floral pieces, that shit is fashion. Gautier, and those who designed designing for Madonna's tour. People lost their own style because hip-hop became so influential and it became about baggy jeans and oversized silhouettes.
Whereas style doesn't really have to be pinpointed to baggy jeans, it's more about the attitude?
Yeah it's about the attitude. I don't even dress in colors or dress for brands. I dress for my silhouette! I know how my silhouette is supposed to look. You can see me when the mother fucking lights are off. That's Theo right there. Everything I'm telling you is me being honest, and it feels good.
---
---
With Vibes, it sounds like you gave it you all.
It's emotional man, because what I do is so spiritual. I'm not just like a hustler. Even to see Kanye take two months to write his verse for "Can't Stop," not because he was being a snob. It literally took him two months to write. He didn't want to be misunderstood at all. Some rapper would have just written a verse over night just to be on the record.
What are your thoughts on fashion labels that are influenced by musical subcultures?
I saw the Been Trill movement erupt in my living room in 2012. That shit happened because A$AP Rocky was the only kid who knew what trill was, and everybody felt like they needed to touch on it. Like these kids come out and hang around Rocky to develop a clothing line and DJ, but Virgil is my best friend so I'm not worried about him. I'm just saying that was the idea behind it. When Rocky said fuck Been Trill, that's when even the owners of Been Trill said fuck Been Trill you know what I'm saying? It's like "I'm not fuckin' with that New York style! I'm not with that shit." Because they weren't really giving back to the kids. They were eating off the culture. It's like vultures, they had smart intentions. They're eating off the culture and these kids were wearing it, making it bigger? At some point it got a little out of hand, but that's cool though, because that shit happened on a mistake. Kudos to those guys, but still, it's like man it's going to be a revolution man. Like kids are rebelling against Supreme. That's awesome. To see a 12 year old skater say, "Fuck Supreme," and he's wearing an independent brand; these motherfuckers are wearing Sketchers. My little homie Ian Connor is wearing Sketchers and shit on a skateboard. I mentored that kid since the days he had no hair you know what I'm saying? I see kids like that and I want to make sure they're good
Aside from Vibes, what other projects have you got in the works?
With the Vibes brand, it's going to be very cool because I'm doing more than just releasing a record. The Vibes logo is as good as the Chanel logo. I also want to do a "Vibes" pair of Vans. All black with Vibes motif, and I want to do a low top version of a white pair, which says "Vibes" everywhere. I also want to do another Surface to Air tour jacket. I'm going to take Cara Delevingne, Joan Smalls, all of my favorite models to Napa Valley and then have them step on grapes to make wine.
---
Vibes has taught me to always self criticize and never rest on you own laurels. I figured out how to make the music I want to make for the rest of my life, and I'm better now than when I finished making Vibes.
---
No way! Is this all one project?
Yeah, I'm going to brand it "Vibes the wine" and give it to cool brands like you guys. We're also doing bed sheets, and a condom, but it all comes in a package, so you're going to get "Vibes" bed sheets, "Vibes" condom, "Vibes" wine, five posters of me and the models, so when you get the album, you can have a listening party right there in your house, like I'm there. So yeah, I'm going to bring the brand "Vibes" to clothes, which I think has never been done before. I'm going to actually take my music brand and turn it into a lifestyle, fashion brand as well. Then there's going to be "Vibes" films. I've also started designing a denim Stussy collection.
An all-denim Stussy collection?
I'm going to do an all-denim Stussy hat with the "Vibes" in red. We're doing "Vibes" overalls, a denim jacket with the denim pants, with the Theophilus London cuts, we're doing like four crew T-shirts, and a strapback cap.
Will you be scoring more films?
I would love to. I hope that through the Apple film, people see that I can. My music is for films. My music is a soundtrack. When I make something like "The Law," I'm working on a composition. Man, I tweak every song for 119 + hours. I'll be in the studio everyday for 16 hours after I've written everything, and everything's in front of me, and you can go crazy tweaking that shit man.
What's the most valuable experience you gained from creating Vibes?
Vibes has taught me to always self criticism and never rest on you own laurels. I figured out how to make the music I want to make for the rest of my life, and I'm better now than when I finished making Vibes. I wish I could make Vibes over right now. I would kill myself doing it, but I wish I could because it would be sick. But I'm happy with what I did, and I just want to keep expanding.
Photography: Sean Sullivan & Tracy Bailey