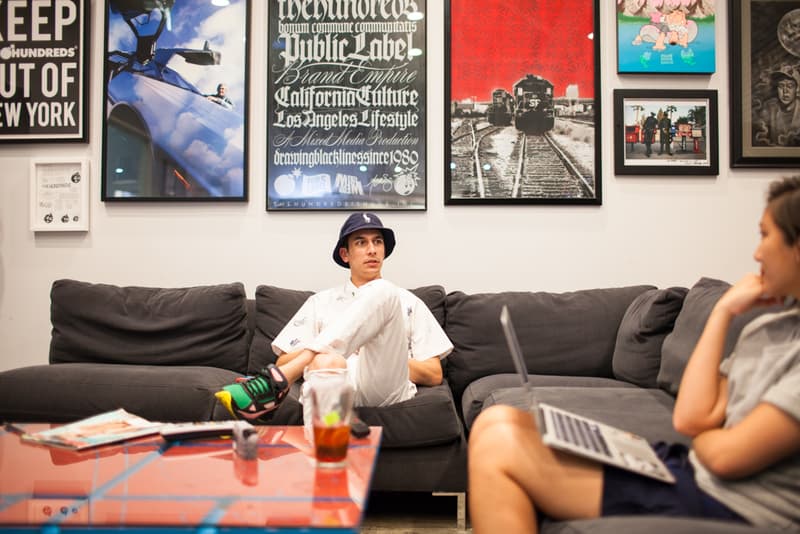 1 of 3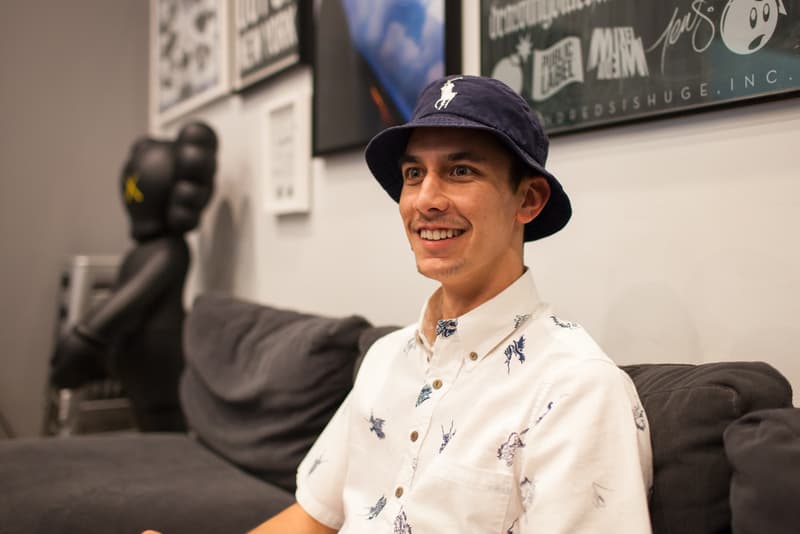 2 of 3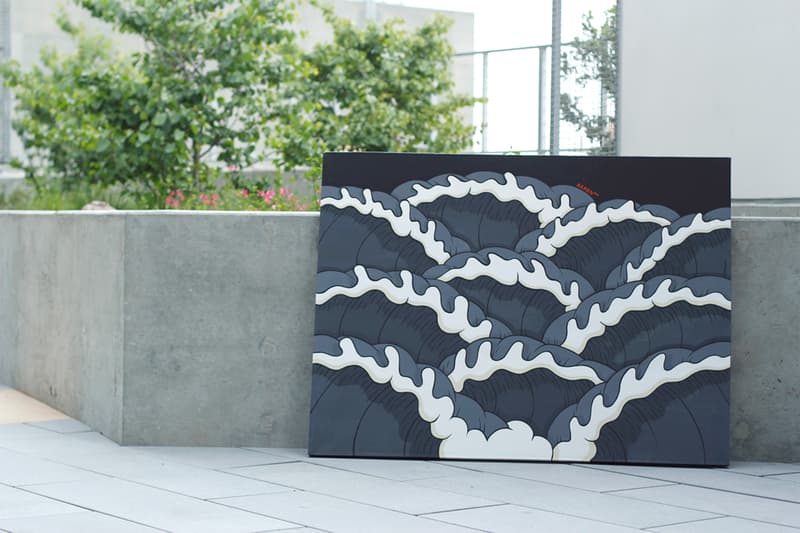 3 of 3
The Hundreds Talks "Post-Pop Art" with Aaron Kai
Hawaiian post-pop artist Aaron Kai recently sat down with the good folks over at The Hundreds to
---
Hawaiian post-pop artist Aaron Kai recently sat down with the good folks over at The Hundreds to share his story about how he finally began to make a living from his art. He takes us back to his early days where several menial gigs at copy centers did not allow his artistic freedom as he'd "just draw all day." After several years of of grinding it out, his nighttime side hustle finally paid off and commissions were flowing in rapidly (maybe down to the fact he used to pass out hand-drawn business card stickers with Chief Keef lyrics at events and shows). Check out the excerpt of the interview down below and head over to The Hundreds for the full story.
I read that you started drawing when you were a kid and that you were really into Dragon Ball Z. I was curious about why you think drawing became such an obsession for you. Did you have a lot of free time?

Honestly, when I was younger, I would get grounded a lot. I've only read one book in my entire life. It's the most fascinating, pathetic thing! It was called The Tattoo. I hated reading, I hated doing school work, I would get grounded a lot by my parents and when I was grounded, I couldn't go outside to play, couldn't watch TV or use the computer, so I would stay in and draw. It was a way to sit there and have my own time. It's kind of what I still do today… if I'm painting and someone talks to me, I won't really listen to them. It's one of those things that I use to mute everyone else out.

Everyone was fascinated with it too… everyone at school and even my sister and brother and parents. It was like, you're mad at me and you grounded me… but you're praising me because I'm good at drawing?

Do you think that those compliments and positive enabling helped you?

Yeah. For example if I post something on Instagram and get a shit load of likes, I'm like, "Damn, hell yeah!" It makes me wanna draw something right then and there. Same thing if I do a project and people see it and it gets a good response then that kind of motivates me to do more work.

If you are facing critique, how do you react to that?

In the same way, I just want to draw again. Fix it.