A-Trak Talks Sneakers, Personal Style & Working with Kanye West
Taking a moment out of his busy schedule, A-Trak sat down with Nice Kicks to discuss a few things.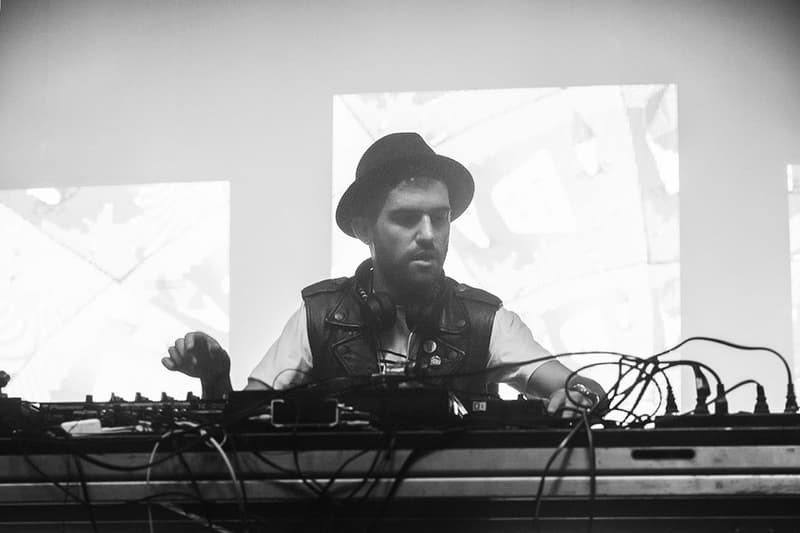 Taking a moment out of his busy schedule, A-Trak sat down with Nice Kicks to discuss a few things. Other then the obvious topical issue of sneakers, the Canadian DJ also talked about how his musical lifestyle has influenced his personal style and vice versa, working with Kanye West, his most recent Duck Sauce project Quack plus more. Read a few extracts down below and to catch the full interview click through here.
These days, how would you say your personal style reflects your sound?
For me, I rock a lot of leather biker jackets and I like some distressed denim. There's the fedora that I've worn a lot over the years, I'm kind of wearing it a bit less now, but if someone had to draw the A-Trak silhouette they'd probably put the hat. Then, sneaker-wise, I still think that the Air Jordan 3 is the best sneaker ever created, but even then I'm kind of getting tired of it.

Part of your early days touring involved working with Kanye West as his official tour DJ. What do you remember from first meeting Kanye?
I was doing an in-store performance at a record shop in 2004, just a few weeks after The College Dropout came out. Kanye was there in the corner with a hoody over his face – really just there to support John Legend – but he saw me go up there and do these routines with records that either he produced or his friends did. He really started to flip out. You could just see his eyes light up. As I'm finishing my routine, super randomly, Mos Def walks into the shop. Everybody started freaking out, a big mob scene started to form around them and Mos and Kanye started freestyling. Kanye's security ended up escorting him out, but I really wanted to talk to him because I knew that he saw me do this routine with his records and I could tell that there was this potential for some type of working relationship.

So, I had to find him in London after that, which was hilarious. I found out there was a Roc-a-fella press conference the next day. I showed up there with my suitcase on the way to airport because I knew Kanye would be at it. I cornered him as he was walking out and I said, "Yo! I was the DJ from the shop yesterday." Right there he was like, "Yo! I want you to be my DJ. We're going on tour with Usher next month." Then I replied, "OK, cool." [Laughs] From there on, I was his DJ for about four years.