Supreme New York Cancels Store Launch of Nike Air Foamposite 1 Collaboration Over Safety Concerns
If you happen to be in New York City right now, you may have noticed a growing crowd spanning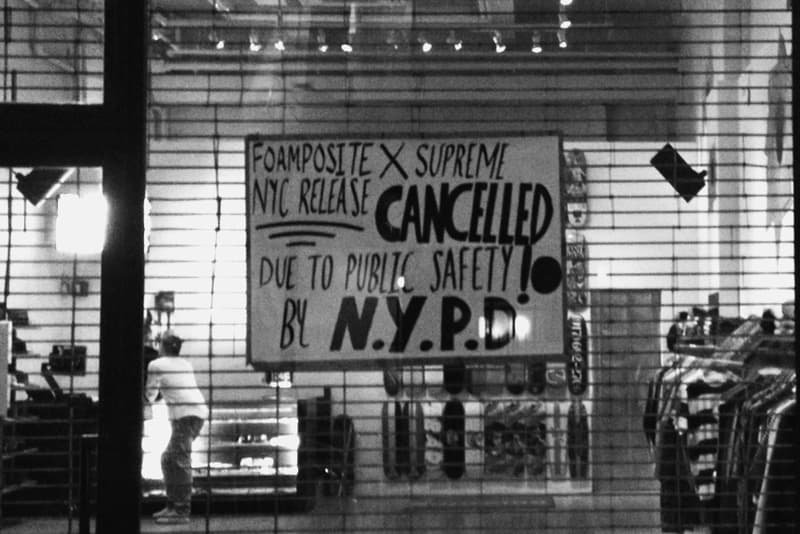 If you happen to be in New York City right now, you may have noticed a growing crowd spanning several blocks near the Supreme store. They're all there to try and get a pair of the Nike Air Foamposite 1" href="http://hypebeast.com/2014/3/supreme-x-nike-air-foamposite-1">Supreme x Nike Air Foamposite 1, and while it's normal to see crowds around Supreme anytime something drops, this release has taken things to another level. Cue the NYPD, who have asked Supreme to shut down the in-store launch of the shoes because of growing concerns over safety. Here's the official statement from Supreme's IG:
"Due to concern for public safety, NYPD has forced us to not sell the Supreme/Nike Foamposites and accompanying clothing in our New York Store. These items will be available on supremenewyork.com tomorrow at 11am EST."
Our peers at Freshness Mag have also released an accompanying video documenting the rowdy crowd outside of Supreme on Lafayette Street, viewable below. If you didn't bother trying to line up because of the crowds, looks like you've now got a better shot at scoring a pair. Good luck and stay safe.