40oz Van on How He Got His Name and His Start in Hats
With a recent collaboration with London streetwear imprint Trapstar, it's fair to say 40oz Van's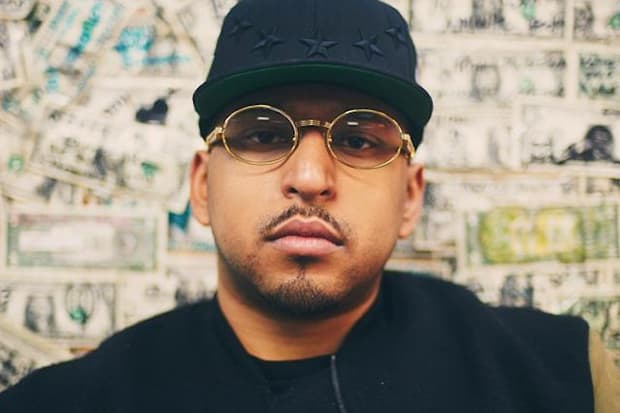 With a recent collaboration with London streetwear imprint Trapstar, it's fair to say 40oz Van's international appeal has reached new heights. Coined after his nickname, 40oz Van started his headwear label with little know-how in fashion design. Yet with an acute eye for trend forecasting and an aptitude to adapt with the times, 40oz Van rose to popularity, with everyone from Kendrick Lamar, Rihanna to Theophilus London sporting the minimalist two-tone snapbacks. The Bronx designer sat down with Life + Times to share the origins of his brand, how social media necessitates his work, and furthermore unveiling stories on the 40oz Bounce parties that have grown so drastically in recent times that a federal helicopter swung by to see what the fun was about.
Check out the full piece at Life + Times.
Life + Times: How did you get the name 40oz Van?
40oz Van: The "40oz" part is from my barbeque where I use to give out free 40oz bottles of beer and the "Van" part was because I use to wear a lot of Vans when I was younger, so the "Van" was always there. Everybody would be like "That's the guy that got the 40oz," so I just combine the two for 40oz Van. And it just stuck with me.

L+T: Over the years, you've been known for a lot of different things. What would you say to someone who asked "What does Van do?"
40: I'm a plug. I connect dots. I like being the middle-man. Other than that, I manufacture the hats. I pump those out. I'm trying to bring the party thing back as well. I just try to be a Jack-of-all- trades. I try to do it all. I get bored quick, so I'll rather have my hands on a lot of things.