Billboard Reveals the Power 100 of 2013
With the 55th Annual GRAMMY Awards around the corner, Billboard took the time reveal their list of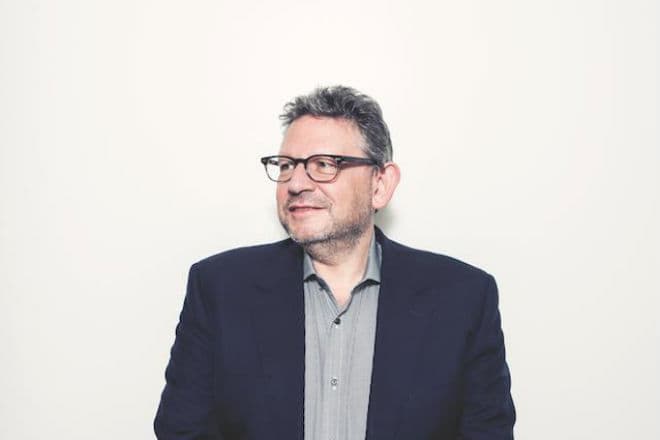 With the 55th Annual GRAMMY Awards around the corner, Billboard took the time reveal their list of the 100 most powerful individuals in the music industry. Below, you will find the list's top 10 which is spearheaded by Universal Music Group's chairman Lucian Grainge, as well as their respective most spectacular power moves. In order to see who else owns the muscle in the game, head over here.
1. Lucian Grainge – Chairman – Universal Music Group
Power Move: UMG's $1.9 billion acquisition of EMI Recorded Music gave Grainge a market-share boost, and another label group to drive content, innovation and profits.
2. Coran Capshaw Founder/Owner – Red Light Management, Starr Hill Presents; Partner, ATO Records, TBD Records
Power Move: Quietly has taken stakes in monster festivals, including Bonnaroo, Lollapalooza and Austin City Limits; 60 managers in seven cities oversee wide range of careers, from DMB and Phish to Miley and Tiësto.
3. Martin Bandier – CEO – Sony/ATV Music Publishing
Power Move: Orchestrated $2.2 billion deal that united Sony/ATV Music Publishing with EMI Music Publishing, turning the company into the No. 1 song publisher in the world.
4. Michael Rapino – CEO – Live Nation Entertainment
Power Move: Amid major company changes, signed on for five more years — and oversaw $2 billion in revenue and net income of $58 million during third-quarter 2012.
5. Doug Morris – Chairman/CEO – Sony Music Entertainment
Power Move: Investing big in creative centers — like Dr. Luke's Kemosabe label and Patrick Moxey's Ultra Records — continuing to grow market share and cleaning up the corporate structure of the Sony-BMG merger.
6. Len Blavatnik – Founder/Chairman – Access Industries
Power Move: A $130 million stake in Deezer — the expanding French streaming service — grows music holdings that already include WMG and now encompass Parlophone.
7.Rob Light – Managing partner/music head – Creative Artists Agency
Power Move: With nearly 100 agents, Light's CAA music department booked some 19,700 shows worldwide in 2012. That's more than 10 million tickets, and $820 million in gross.
8. Tim Leiweke – President/CEO – Anschutz Entertainment Group
Power Move: The top-grossing arena in the world (London's O2), the industry leading festival (Coachella), $5 billion in real estate and key execs with new, long-term contracts — all part of Leiweke's strategy that may drive value to the tune of $8 billion.
9. Marc Geiger – Head of Music – William Morris Endeavor
Power Move: Seven of the top 25 tours of 2012, a number that may grow with the addition of more than 50 new clients — including Frank Ocean — to a roster that tops 1,000 acts.
10. Jimmy Iovine – Chairman, Interscope Geffen A&M – CEO, Beats Electronics
Power Move: With Interscope breaking artists as diverse as Kendrick Lamar and Phillip Phillips, Iovine prepares to leverage the Beats brand with a new curated streaming service.