Paying Homage to Japanese Designer Goro Takahashi of goro's
The Japanese fashion scene mourns the loss of Goro Takahashi, the legendary leather and silver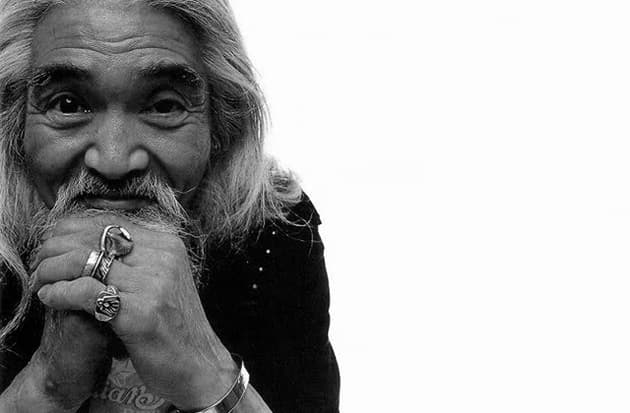 The Japanese fashion scene mourns the loss of Goro Takahashi, the legendary leather and silver craftsman who brought Native American jewelry to the Japanese accessory world and an icon in that regard. He passed away on November 25 and his funeral was held on December 9, leaving the fate of his business and craft to his children.
His designs, inspired by years of living with the Sioux (who aptly named him "Yellow Eagle"), eventually earned him a loyal following among fans as the Harajuku boom began and well after up until his death. goro's, his atelier and the only place where his goods could be purchased was famed for the long lines it produced and the commitment of those waiting; it only stocked what he had made for the day and prospective buyers, limited to 5 at a time, would have to bank on his daily offerings catching their fancy. And even then, staff would still have a final say on a sale depending on if the piece's personality matched with the buyer.
Takahashi's journey began in high school when he was taught leather carving by U.S. troops in Occupied Japan. After that, he was self-taught until he opened his first shop in Aoyama when he was 27. He then made his way across to the States where he learned silver engraving from Native Americans. As the story goes, it was a Sioux medicine man who gave him the name "Yellow Eagle," perhaps the first Japanese person to receive an Indian name.
Upon returning in 1966, he moved his Aoyama shop over to Harajuku where his Native American-inspired designs established his name in the silver accessories industry. They became popular with many of Japan's stars including rock band SMAP's Kimura Takuya. So renowned is his craftsmanship that his works appreciate in value over time and admirers regard them as art and collectors as an investment. While not many will recognize his name outside those truly involved in the Japanese fashion and street scenes, his legacy and respect is unanimous among his fellow peers across Japan.
Though he will certainly be missed by those who respected both the man and his craft, his words about the enduring nature of his trademark medium couldn't ring truer:
"A silver work could last and existed over thousands years, I am very proud to have my work stay in the world even if I had passed away."