Bob Sheard on Brand Authority and Substance – Part 4
Bob Sheard, partner at creative agency FreshBritain, reprises his musings on successful projects in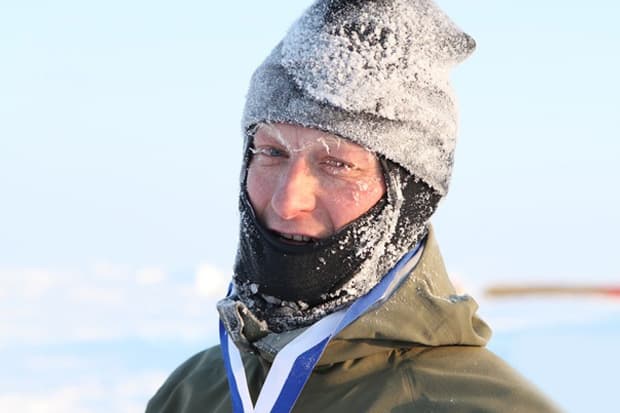 Bob Sheard, partner at creative agency FreshBritain, reprises his musings on successful projects in the past with the fourth installment of his Brand Authority and Substance blog post series. For those who have missed previous discussions, these snippets are glimpses into the mind of a brand builder, one who unearths the essence of a company and projects it to the public eye. These are important notions not only for those considering entrepreneurship but in a consumerist society as a whole. This installment considers how Sheard and his team unearthed a certain truth about Salomon, the popular French outdoor lifestyle brand. In the midst of an identity crisis, FreshBritain did the dirty work to ensure that the brand was able to conquer its past to define its future. You can find the rest of Sheard's posts, parts 1-3, here.
Every brand has a truth, a uniqueness which defines them. Something undeniable and not open to interpretation. In other words, unwavering facts which help form that identity and personality. Fresh has worked with a whole raft of brands with true provenance, helping them find their truth and getting them back into contact with it. Household names such as Doc Martens, Salomon and Levi's have all benefited from a Fresh search for the truth.

In the case of Salomon, Fresh became involved with the brand after they had been sold by adidas to their new owner, Amer. They required a pretty strong degree of re-organisation as their lifestyle driven positioning "Fuel your instincts" was struggling to connect.

FreshBritain Creative Partner Bob Sheard explains.
"We worked on repositioning the Salomon brand. We observed that their lifestyle positioning was fuzzy. They come from a relatively unknown part of France. Annecy is better known globally as a retirement resort, a place where people go to die, it did not have great lifestyle credentials."

"We sought to unearth what Salomon's truth was and the only way we could do this properly was by going there and interviewing as many people as possible. We found people in tears, the company was in a state of flux and yet they still felt immense pride in Salomon. Within France it was still very prestigious."

"Eventually, after speaking to many people we were introduced to an old guy who worked in one of the factories in the Alps. He took us to a room and it was filled with racks and racks of files. It held over 8000 patents for innovation on mountain sports that stretched over 40 or 50 years. It was incredible. This discovery led us to conclude that Salomon was the 'innovation company'. We found they had twice as many patents as NASA had ever filed, and four times more than their previous owners adidas."

It was via this revelation that Salomon got back to its roots, became reinvigorated and the 'lifestyle' elements were ditched in favour of an innovation driven visual language, visual style and strategic platforms. Their brand truth was simply "innovation on the mountain". As "The Mountain Sports Company", Salomon have not looked back.

The perfect example of a brand not being in touch with its "truth" is the BrandBritain.

If you look at Britain as a brand it is similar to Salomon. Britain brims with invention and innovation. Britain invented the jet engine, discovered DNA, invented the computer and the internet. BrandBritain has this amazing "Truth" in invention but the flipside is that the most successful internet companies are Google and Facebook. The most successful computer companies are Microsoft and Apple – none of which are British.

In theory, every DNA test in the world should pay a royalty to Britain. Where Britain fails compared to other countries is not in creativity but in commerce. British Commerce continually fails to meet the opportunity exposed by British Creativity. Instead Britain's best designers, academics and inventors work abroad where they are more respected and better remunerated.

The Olympics and Jubilee are like a great ad campaign, in that temporarily they will hide deficiencies in the brand's product and strategy.

The Truth with BrandBritain is that it has an opportunity drain. There is an inability to marshal British Commerce and exploit British Intellectual Capital. BrandBritain needs a brand vision based on "Truth". A vision for Britain that will connect Commerce to Creativity and produce for Britain plc a meaningful share of the 21st Century.

Britain as a brand has all the tools to become successful but it has, unlike Salomon, forgotten its truth.
Join Our Discussions on Discord
The HYPEBEAST Discord Server is a community where conversations on cultural topics can be taken further.