Pharrell and Mark McNairy Talk About Recent Collaboration
Pharrell enlisted the help of American designer Mark McNairy for a collaborative "BEE" line with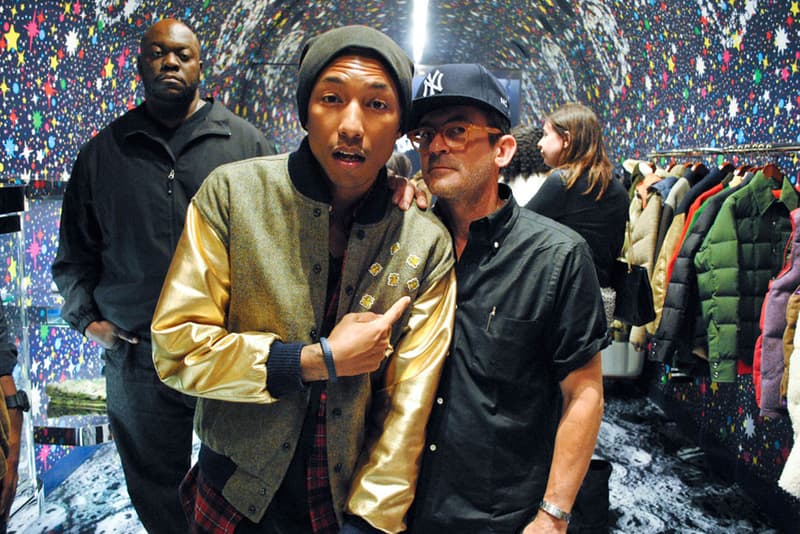 Pharrell enlisted the help of American designer Mark McNairy for a collaborative "BEE" line with the rapper and entrepreneur's burgeoning Billionaire Boys Club label. Lifestyle and fashion magazine Complex recently caught up with the two to chat about the inspirations behind the slightly tongue-in-cheek line, the importance of American production, and the current varying climates of street fashion. Don't forget to check out the full interview from Complex.
What inspired the BBC collection?
Pharrell: The main BBC collection is continuing with the outdoor lifestyle and all the usual stuff. It's the next iteration of where we are with the DNA of the brand and trying to progress forward with our colors, patterns, and the things we feel like make us, "us."
BBC started out heavy with all-over prints, especially in hoodies, and now you guys have got critter pants and all-over print polo shirts, is that a natural, classier progression of BBC? Are you paying homage to that sort of heritage of the brand?
Pharrell: Maybe it's homage, or maybe it's just what we feel right now. That's gonna change. Next year it's gonna look completely different.

So what kind of things are you feeling right now?
Pharrell: Extra denim. The more denim, the better.

Yeah, you're definitely rocking some drop-crotch jeans with a lot of fabric bunching right now. Do you think that's a future trend?
Pharrell: I don't know for anyone else, but for me. I did these for myself. I even customized my boots. I think the biggest trend right now is customization. You could either get it bespoke somewhere or you could do it yourself, and I try to do a little of both.

What about the color schemes of the BEE Line?
Pharrell: Well let me bring Mark over for that. Mark, can you speak to the colors that we chose?

Mark: We used a lot of yellow accents because of the whole "BEE" thing, such as yellow pocket lining.

What about the use of tweeds, herringbones, and more menswear-influenced fabrications and patterns in the line?
Mark: Yeah, I was trying to merge traditional menswear and streetwear.
Photography: Treu Bleu Imagery/HYPEBEAST