Keeping Score: The Disappearance of the White-American NBA Superstar
As the Final Four draws closer and NBA teams look to solidify playoff positioning with the same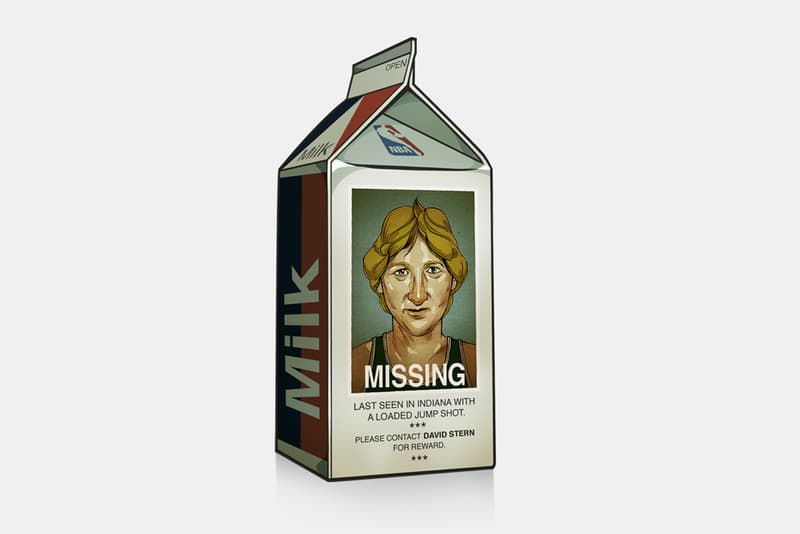 As the Final Four draws closer and NBA teams look to solidify playoff positioning with the same scrappiness their younger counterparts use to cut down the nets with, it's clear that the game of basketball is alive and well despite pay to play scandals and "super teams." As the game has grown into a global phenomenon – aided by players like Yao Ming, Dirk Nowitzki, Tony Parker, Manu Ginobili, Serge Ibaka and Andrew Bogut, the game's reach has transcended domestic urban playgrounds and barns where rickety hoops cling to a bent, ten-foot existences. In total, over 38 different countries and territories are represented in the NBA. The game is safe. The sport is growing. Yet, as this growth continues to occur, one particular demographic continues to shrink. What has happened to the white, American basketball players of yesteryear who took on superstar status as opposed to super-sub stat lines?
Simply put. They're gone. According to research done by ESPN's Outside the Lines back in 2009, 71.9% of NBA players are African American, 18.3% are international and 9.9% are white Americans – meaning there is an average of one per team – with Memphis, Detroit, Los Angeles (Clippers) and Washington having zero. Of those other 26 teams, the Los Angeles Lakers, Milwaukee Bucks and Minnesota Timberwolves are the only franchises that carry more than two white American players on their current roster. Aside from Kevin Love and David Lee, that crop of players that makes up that nearly 10 percent is hardly considered to be at the elite level. Consider this: until Kevin Love came in the league there hadn't been a white American NBA All-Star since Brad Miller in 2004. You'd have to go all the way back to John Stockton in 1997 to find a starter.
It seems that the 60's-Early 90's produced the "great white hopes," while 2000 and beyond has produced the "10 day contract nopes." The rules of basketball have hardly changed since James Naismith picked up that peach basket in Springfield, Massachusetts. The collegiate landscape offers up plenty of white, American stars. Then what gives? Why aren't these same collegiate court savants becoming stars? There are 312 college basketball teams at the Division 1 level comprised of 4,000 players – sifted and chewed threw from a high school class every year boasting more than 540,000 aspiring MJ's, LeBron's and Kobe's. According to College Times, these athletes then have a 24,550-1 odds of ever going pro – while chances of being struck by lightning in one's lifetime is 10,000-1. The only luck involved in making the pros involves harnessing ability and steering clear of devastating injury.
It's clear that white, American players are progressing through the high school and collegiate ranks – perpetually finding homes at top tier programs like Kansas, Duke and UNC on a yearly basis. Names in the past like Laettner, Redick, Morrison and most recently Fredette all were perennial All-Americans who excelled collegiately and joined the pro ranks with limited to average impact. In fact, the entire All-American team since the early 90's is riddled with white American players who never entered the star designation in the pros (Montross, Reeves, Van Horn, LaFrentz, Szczerbiak, Murphy, Dickau, Collison Hansbrough). You'd have to go as far back as 1985 with Mark Price to find a collegiate player besides John Stockton who came to the pros and made multiple All-Star teams. While these players all find 8 plus year careers in the league, it's as "specialists" not stars. The NBA still looks for role players – they just want athleticism as the skill-set over spot up shooters and big boned, corn fed seven-footers who will give a team six fouls a night.
In speaking about the trend of the decline of the white American NBA player, and namely former standout point guard at Notre Dame, Kyle McAlarney, Mike Dunleavy commented, "the key point: who can he guard?" Jerry West concurs, saying "it's a stigma that they're going to have to overcome." In the last 15 years, only two white American players made the All Defensive 1st or 2nd Team (Stockton, Hinrich). So the point remains: if a player can't guard anybody, their contributions on the offensive end come with little impact to plus/minus statistics. It's often speculated that the zone defense was reintroduced into the NBA to help slow-footed defenders stand a chance out on the court. Perhaps since the zone defense is so prevalent in the college game, defensive deficiencies aren't so prevalent.
The evolution of the point guard position has certainly been a contributing factor. Names like Cousy, Havlicek and Stockton were pass first points – masterminding distribution practices like they were taking orders from Stringer Bell or Avon Barksdale. Today's game calls for a floor general with those same instincts to distribute the rock and the ability to jump higher, run faster and play better defense than their predecessors. While the collegiate game is pumping out players with the fundamentals tattooed to their psyches, their "hoop dreams" are rather "hoop delusion's of grandeur." Luke Ridnour, Kirk Hinrich and Steve Blake can play basketball – there's no denying that. But they are that transient crop of players with old-world execution mixed with And 1 aspirations. They understand that the "game done changed," they just haven't found a place where they fit.
While race relations in this country are far from perfect, things have undoubtedly improved since the 1960's and 70's when our supposed "melting pot" was nothing more than a quarantined plate – with clear divisions as if a meal served in a military mess hall. As connotations and accusations of being a "race trader" have acquiesced slightly when it comes to interracial marriages, perhaps the offspring of these unions have something to do with the current trend. Have the white American basketball players become the mixed American superstars? Look no further than Blake Griffin, Steph Curry, Deron Williams, Jason Kidd, Kris Humphries, and Joakim Noah as evidence of multiracial players who take on a much bigger role on a team than just roster junkie. While the sample is small, there's no denying that more and more 80's and 90's babies will be born from a bi-cultural relationship as the country moves toward a place where acceptance is common place. According to the Huffington Post, multiracial Americans is the largest growing group in the entire United States. In 2010, 1.6 million Americans checked both "black" and "white" on their census forms, a figure 134 percent higher than the number a decade earlier. America is changing for the better – both from a cultural standpoint and in terms of physical excellence. But it would be wise to note that we're not alone.
Americans view sport as recreation while international participants see it as a chance to take a stab at the "American dream" where streets are paved with gold and opportunity knocks with every buttery jumpshot and crossover dribble. It's perhaps the same reason why the demise of the white American basketball player coincides with the disappearance of the black American baseball player. According to ESPN, only 8.5 percent of the MLB is comprised of African American ball players – down from 18 % back in 1991. It seems that it's not as much about race in sport as much as it is about location. The foreign born influence has not only improved professional leagues, but it's made it that much tougher to even break in. As the NBA continues to grow on an international level, the idea of the next "great white hope" will simply be referred to as "America's hope."
Players like Larry Bird come around once in a lifetime – it just so happens he was a white guy from a small town in Indiana who captured the hearts and minds of every race, culture, religion and socioeconomic class. Whether it's due to lack of athleticism, a softer collegiate landscape, cultural acceptance changing in the U.S. or the international game being elevated, he could mark the last true NBA star who was labeled with the "white guy" stigma. But the truth remains: funneling in only the best of the best into the Association not only strengthens the game, but it shows society that success should be based on performance rather than race or entitlement.
Illustration: Sam Rodriguez for HYPEBEAST
Every Thursday HYPEBEAST's Keeping Score will span the world of sports, ranging from thoughts about the state of the NBA to whether or not the United States National Soccer Team will ever challenge for a World Cup. Handled with words from Senior Editor L. Ruano and North American Staff Writer Alec Banks, both life-long sports enthusiasts and dedicated writers, no sport will go unrepresented.

Alec Banks is a Los-Angeles based writer by way of Chicago which means he doesn't put ketchup on his prose. He currently serves as the North American staff writer for HYPEBEAST and contributes regularly for the likes of Complex, Playboy and Maxim. He was a 2x Quarterfinalist for the prestigious Academy of Arts and Sciences Nicholl Fellowship in screenwriting. You can read more of his work at alecbanks.com or @smart_alec_.