Death Grips' Website Shut Down After the Band Leaked New Album
Death Grips' website has been shut down after they announced that they will leak their new album NO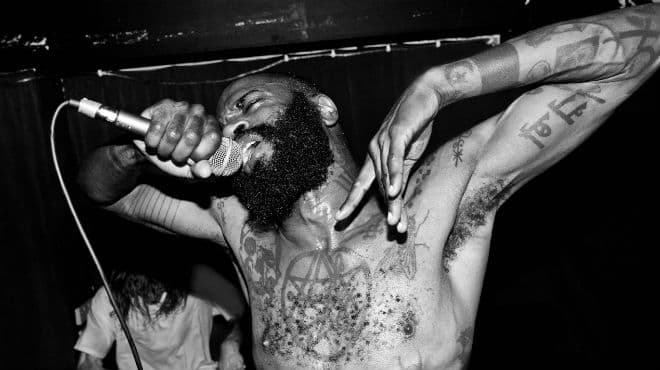 Death Grips' website has been shut down after they announced that they will leak their new album NO LOVE DEEP WEB , thus defying their record label Epic. The Sacramento trio had teased fans of the new record's release on Twitter last Sunday (September 30), and told them they will hear the new album at the same time as their label. Keeping their promise, the band shared the piece yesterday but their site thirdworlds.net has now been shut down, supposedly by their label. Commenting on the situation via Twitter, the band wrote:
"our sight just got shut down- BASIC AS FUCK"
Death Grips previously explained reason behind the album leak:
"The label wouldn't confirm a release date for NO LOVE DEEP WEB 'till next year sometime."
It also came in with a NSFW-worthy album artwork, which features an erect penis with the album title written on it. At the time of writing, fans can still stream the record here.