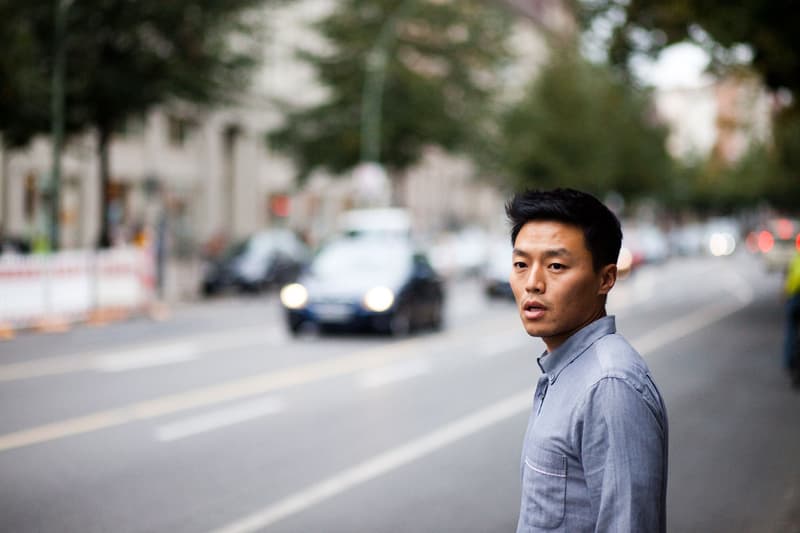 1 of 9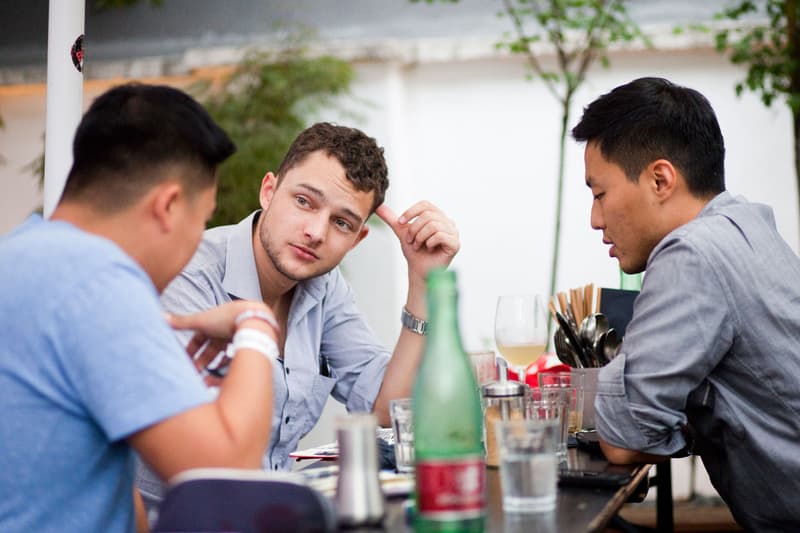 2 of 9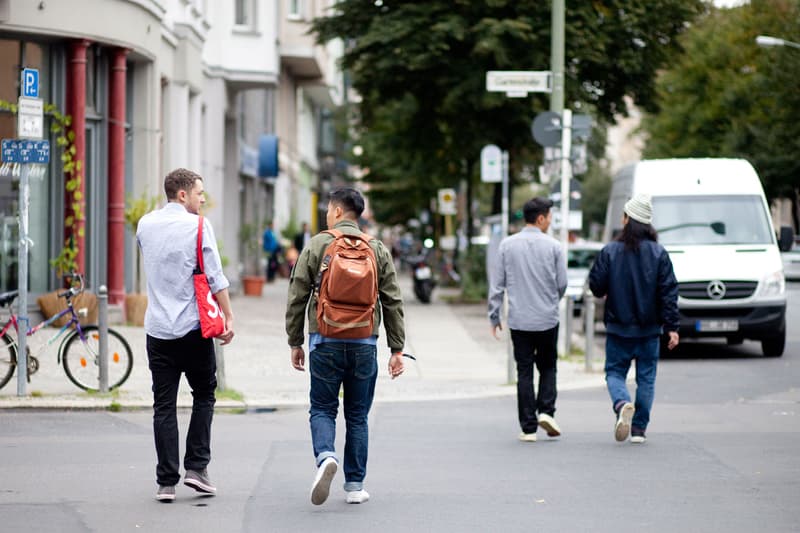 3 of 9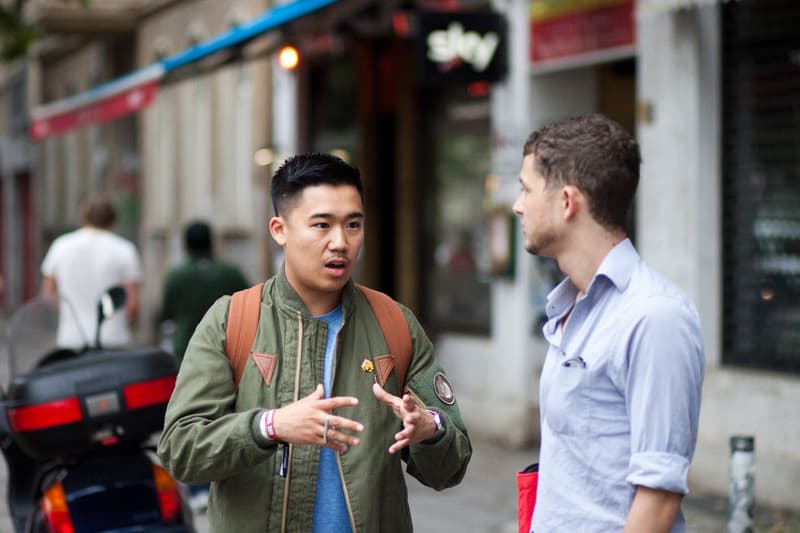 4 of 9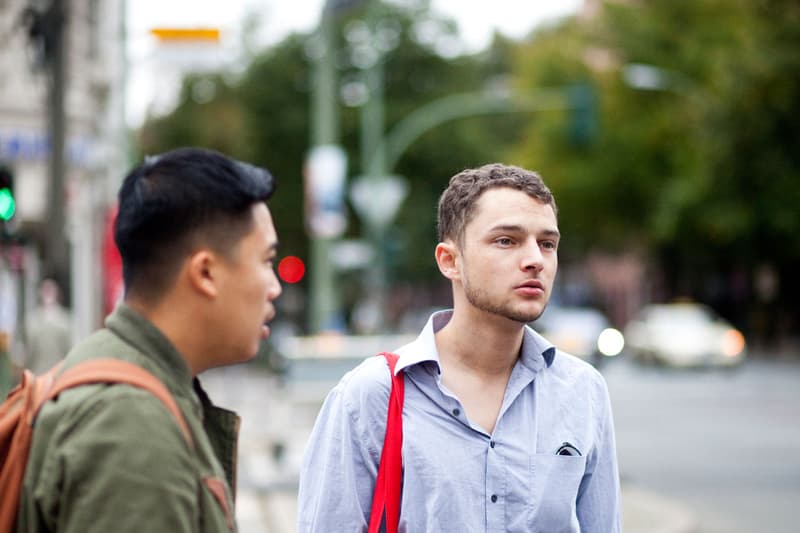 5 of 9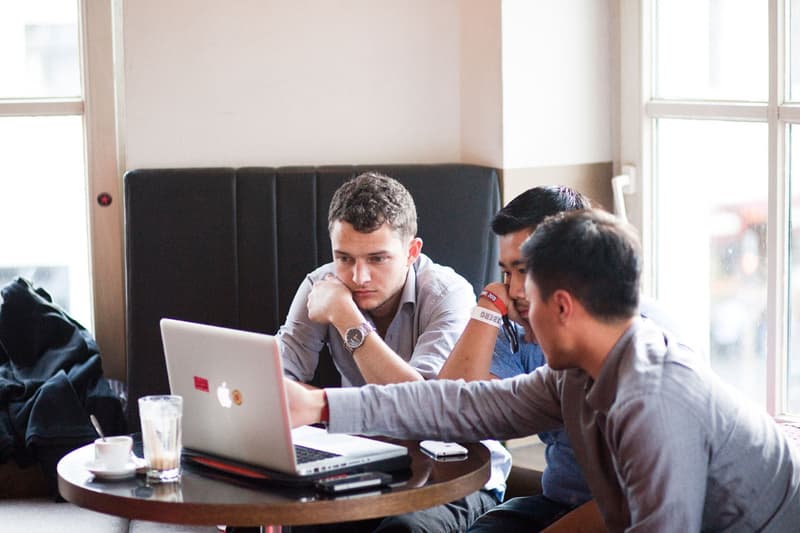 6 of 9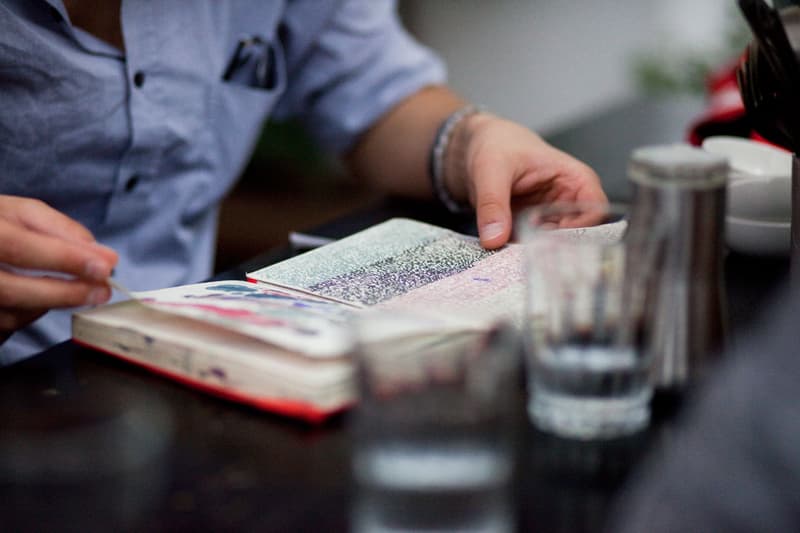 7 of 9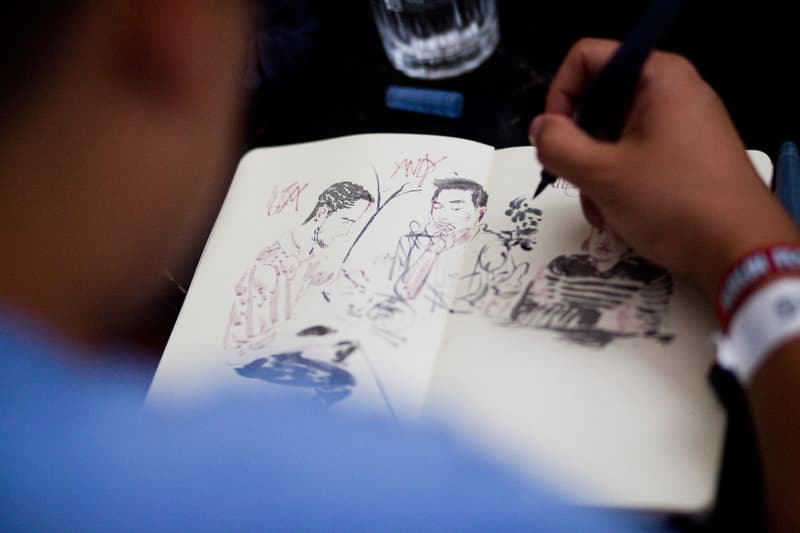 8 of 9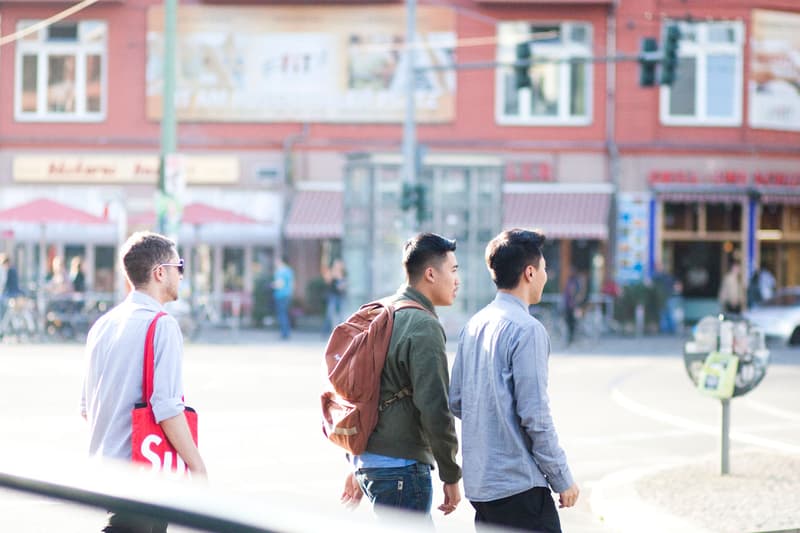 9 of 9
Applying Sneaker Marketing to a 259-Year-Old Beer Company with Andy Chiu
The industries of athletic footwear and beer are often never entered in direct comparison. On the
---
The industries of athletic footwear and beer are often never entered in direct comparison. On the one hand with footwear, technology and innovation are championed in the pursuit of on-field perfection as well as an off-field promotion of lifestyle. For beer and alcohol, its consumption however ubiquitous is often a byproduct of relaxation and culture. For Andy Chiu, the current Head of Brand Management for German beer brand Warsteiner, it has been an interesting road. Chiu's previous efforts involved stints at adidas Originals, adidas Performance (including his role in the development of HYPEBEAST's first footwear collaboration on the adidas Zeitfrei) and PUMA. But following his time at PUMA, Warsteiner tapped the former HYPEBEAST blogger and creative to help spearhead the marketing and branding of a beer company that will celebrate its 260th next year. Many brand founders yearn to create a 100-year brand, but to subsist for over 250 years is truly something to marvel at. As alluded to in the beginning, when your product relies less on tangible variables such as weight, the marketing approach becomes slightly different to which you need to modify your efforts. Chiu has undoubtedly injected a more relevant and youthful stance to the brand. Efforts include an upcoming video spot featuring former HYPEBEAST blogger Yue Wu and six-time world DJ Champion DJ Rafik, and other initiatives including can redesigns involving both Odd Future and a commemoration of the Nike Air Yeezy II. We took the chance to speak with Chiu as he offered insight into the parallels and differences of marketing beer versus sneakers.
Can you introduce yourself and what you do?
My Name is Andy Chiu and I am the Head of Brand Management for Warsteiner, a German beer brand that has stood for supreme quality since 1753.
How did you end up at Warsteiner?
I had my professional start in sportswear with adidas and PUMA. After several years and projects that went quite well I was offered a great but challenging position to help develop the brand.
How would you define your role with Warsteiner?
My position is quite diverse. Primarily I am responsible for the strategy of the brand – how it is positioned and perceived in the market. That involves a lot of "basic" or as I like to call it, "bread and butter" business which is more commercial. But there are also special projects – such as the project we did with the Kanye West x Nike Air Yeezy 2 launch or our collaborative colette and OFWGKTA beer bottle.
As a brand with so much legacy, what are some of the pros and cons?
Working for a brand with such a great history is always a gift and a curse at the same time. The gift is that you can be sure that the product you are selling is of excellent quality since it has been there for such a long time. There are strict regulations on brewing in Germany which makes it so unique compared to other countries.
I wouldn't call it as a con but the challenge is always to take things to the next level without changing the DNA of the brand. It's about progression based on the values that has been defined over the years, in this case 260 years.
Is it difficult for alcohol companies to push the innovations of marketing?
It's definitely more difficult than a sports company like adidas or PUMA.
Because our products are not based on a seasonal schedule. In reality our key products aren't changing at all, so all the marketing activities are purely based on emotions and not on rational facts like faster, lighter, etc. But I always believed that true creativity is derived from difficult circumstances – so I see the point that our product isn't changing that much as a positive challenge.
Coming from the sneaker world, what sort of sensibilities or tactics can you see being applied to the world of alcohol?
I think that both worlds have a lot in common which may not be noticeable at first. What I have definitely learned from the sneaker world is that everything you create needs a really thorough story to it. I believe that everything should have a reason or a function behind its existence.
Does the process of creativity work similarly with that of the sneaker world? Or are there additional considerations that are important to take into account?
For me it is quite similar. There is no formula on how to get the process going. At the end it's really based on the foundation of your concept. Everything else will follow and grow organically out of the main idea. For me it is quite similar when creating a physical product. The better you brief the people you work with the better the outcome. An important element is to take into consideration your team. With some people you need to be more specific and concise, while others need a very open approach to perform.
We've seen the interplay of fashion, music and general culture, how does marketing footwear differ from marketing a beverage?
Without oversimplifying things, an easy way to understand footwear marketing is basically highlighting the function and the reason behind the colorway or the materials.
With an alcohol beverage you are talking more about a certain feeling or emotion. Alcohol beverages are most of the time an understated accompaniment during your best and most memorable times. That doesn't mean that you won't have as much fun without alcohol, but alcohol obviously lets you loosen up.
You recently put together a project with Yue Wu and DJ Rafik. How did you decide on the two?
First and foremost I am personally a fan of their work. But the most important factor for me working with them is the really authentic vibe in what they are doing. It's a great extension of our brand. The goal was to create something unique that represent the values of our brand in a new and modern way that would help to open the mind of the people internally and externally. DJ Rafik who won the DMC Title six times was the perfect match to Yué Wu who has amazing visual abilities.
Can you describe the idea behind your video spot?
I wanted to start a new creative chapter to the brand that offers a different creative perspective. Sometimes it's important to just go out there and try things in order to open your mind.
How does the ad fit within a brand with almost 260 years of history?
Yes it does fit into it. At Warsteiner, we've always been a brand that has been considered a pioneer in many ways. Looking back, we were innovators early on collaborating with the likes of Andy Warhol before many others in the industry.
Was it difficult to include the two on this project relative to the standing of Warsteiner?
It wasn't difficult at all. Of course we had different views on certain things when it came to realizing the actual project. But that's what we were looking for. I think it was something completely new for both as well. So overall we all benefit from this project.
Collaboration in the alcohol world is much less apparent than that of the art and fashion world, how can this industry benefit from this?
I think the people at Hennessy or Heineken understood these collaborations from the very beginning and executed them really well. So we are definitely not the first in the game. I am admiring their constant creativity and their take on the respective projects.
In future I hope that our projects at Warsteiner will have this certain quality and inspire all kinds of brands to take different paths with their brand from time to time. We are having our 260th anniversary next year which is no easy feat, but hopefully the case study is there for others to reference and create their own 100-year brand.
What are some of your personal inspirations and how do they factor into your work?
My personal inspirations come from all over. For me my goal is to create consistent high quality output and surprise people that come across my work.
Any last words?
Thanks to my team and the great people we work with.
Photography: Nils Mueller