Lupe Fiasco: Off The Wall in Berlin
Lupe Fiasco's affection for sneakers has been well documented ever since he first entered the music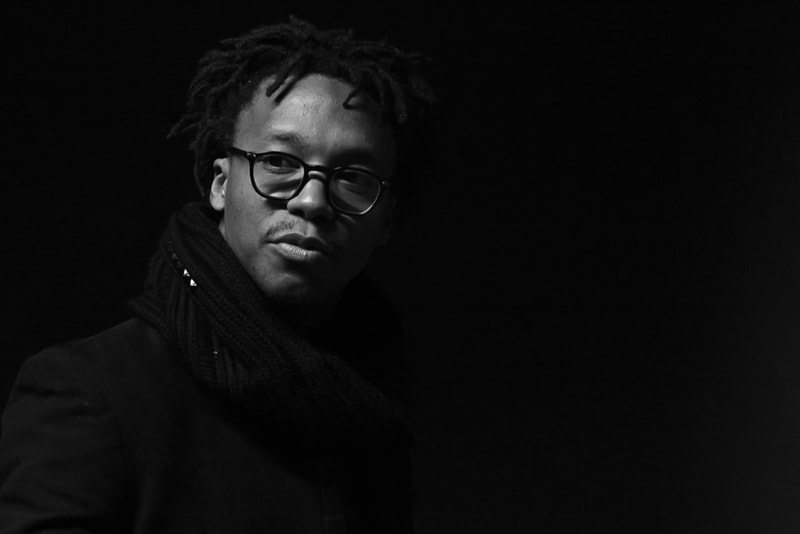 1 of 4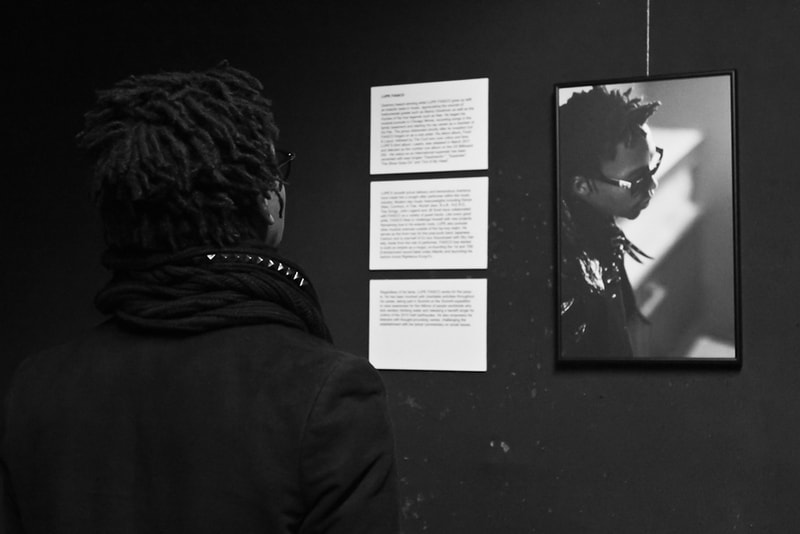 2 of 4
3 of 4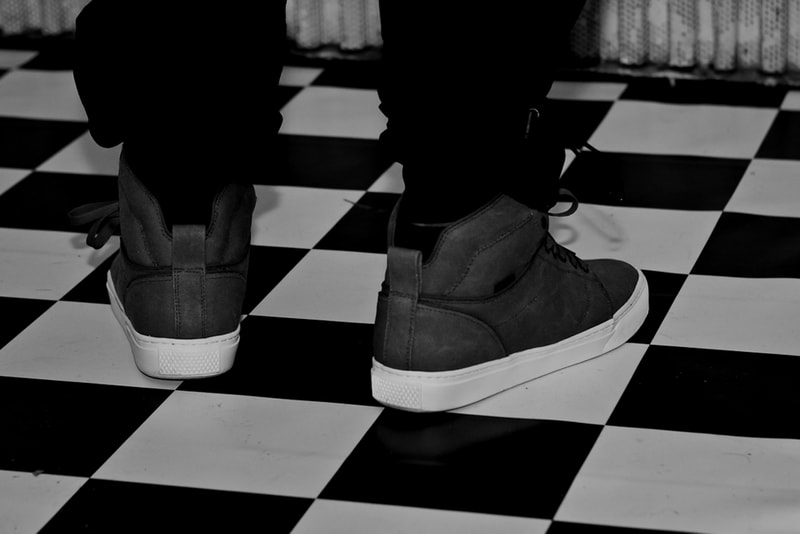 4 of 4
Lupe Fiasco's affection for sneakers has been well documented ever since he first entered the music scene with his Grammy-nominated first single "Kick, Push" in 2005. Being named a Vans OTW advocate, his involvement with footwear has now reached the next level as the Chicago native has taken an active role in designing. Last Wednesday, during Vans's launch event for its Spring 2012 OTW footwear line during Berlin Fashion Week, we caught up with Lupe and conversed about his involvement with the brand, his design processs, his intentions with this collaboration, his latest musical project SNDCLSH and much more.
What is your history with Vans?
Over the past few years, Vans was a brand that I was wearing on a daily basis besides Dr. Martens. I would wear it privately and on stage. Once this opportunity has come up, I said to myself "why not? Since I am already wearing their shoes for myself, why not broaden up the whole experience with this brand." Obviously, it is something that came easy with me. For this advocacy, I did not have to step out of my own lane in order to do something else. It is an honest effort. It was not anything that started out back in the days, especially since I could not afford a pair of Vans as a little kid but it represents a part of me of the last few years. I used to skate a lot so when I was skating, I used to rock Vans. However, the Vans I wore was because of style and less about skating, so I tore them all up (laughs). Eventually, I realized that I needed a performance shoe.
What message are you trying to convey by collaborating with such a huge platform like Vans?
Being such a big brand, they obviously have their own philosophies. My role is based on the advocating aspect. OTW models have already been created and then we, the advocates, come in and put in the final touches. They are also trying to be educational with what they are doing, which is something I agree with. They create a shoe that is fashionable but still carries the Vans DNA, which means it has a story behind it. It's a shoe that you can wear every day. It is not something that comes with crazy colors and a bunch of crazy pieces. Don't get me wrong, that is cool but the OTWs are suitable for a every day experience since they are simple and fashionable. The shoes are also relatively affordable and you can wear them for a long time. There are some technical aspects being added to it to make them more comfortable.
It makes sense and I certainly agree with that. So on that level, that was something that I was looking for. I was not looking for high fashion like Lanvin and Louis Vuitton, tear them up and feel bad and stupid about it afterwards. Or even shoes that are too heavy. So the OTWs are cool, you can wear them every day.
What goes into your design process? What inspires it?
It is inspired by most of the things that I was into back when the shoes were created. I wanted to use native prints, which isn't anything radical or revolutionary but something that I always wanted to use. Adding trademark patterns of indigenous societies to a shoe is something that has always fascinated me. Let's call it Native tongues so we can also link it to the music as well (laughs). So this traditional facet was one push. I also like sports cars, vintage sports cars to be exact. To me Ferraris are the sexiest cars in the planet. Hence, I wanted to use the Ferrari F40 and approached the designers like, "Make a shoe out of this. Take the lines from this model and also make sure to add some Lamborghini Diablo elements to it. Take some of these lines, some of these vents, pieces and parts and let's create a special shoe." These inspirations obviously fit my personal taste, since these are things that I like. But for me as a musician, the technical aspect was also crucial. I needed something that I could wear, something that fits all of the criteria of a shoe that I need while performing on stage. It started with minor details like the lacing, the traction… So many details that need to be paid attention to. With over 15 years of stage experience I obviously know what I need out of a shoe.
Could you delve a little into SNDCLSH – your collaborative project with your friend Sky Gellatly?
Absolutely. I started DJing two years ago. I was invited by a company to come and DJ at some event. My first reaction was, "I don't DJ." I never had at that point. However, they insisted and wanted me to play some music. As I was getting my playlist together, I realized, this was actually dope. I caught the bug right away. It was less about scratching the turntables with my elbows but I realized that I had a good ear for music selection. It got to the point that I joined forces with my partner Sky, who has been DJing for 15 years and having residencies at different places. He's obviously more of a real DJ than I am. So me and him did a gig together and we noticed the chemistry between us and liked it a lot. We formed SNDCLSH and started to do gigs in Las Vegas and different places. The decision to do our music was more like a natural process. We started with remixes, collaborations with different DJs and producers. This was cool but the desire to come up with our own music got so big that we actually landed in the recording studio and started to create original music which will land on our Don't Drop The Flag EP which will be out this year. We are currently looking for the first official single. Don't expect any hip-hop sounds on it. No hip-hop at all. It is not Lupe Fiasco. Just like my punk band Japanese Cartoon is not Lupe Fiasco. This is like club music, what I would like to listen to on the dancefloor. This project has definitely become a passion of mine and we decided to donate all the proceeds to the kids.
Regarding the sound of this project, what are the musical influences?
Yeah man, definitely. We call it SNDCLSH because it is influenced by so many different styles of music. So it's not just progressive house, it's not just dubstep, drum n' bass. It's all of those things combined. So it would be Daft Punk, all the way to Avicii, Bloody Beetroots, Diplo, Kavinsky, Nero just across the board. Back and forth. It is conceptualized by any song which is on my playlist. And this list is thousands of song. So definitely expect an eclectic blend of sounds on it.
What is the status of your next solo album?
Food & Liquor II is in the works. However, it's a complicated process – dealing with the record company and all that so I can't really open up on it right now. But I am definitely looking forward to it and can't wait to offer something special from Lupe Fiasco. Be on the lookout.
Photography: Ravi Sidhu