A Conversation with Josh Rubin
Josh Rubin is an interactive designer, editor and photographer based in NYC, more notably the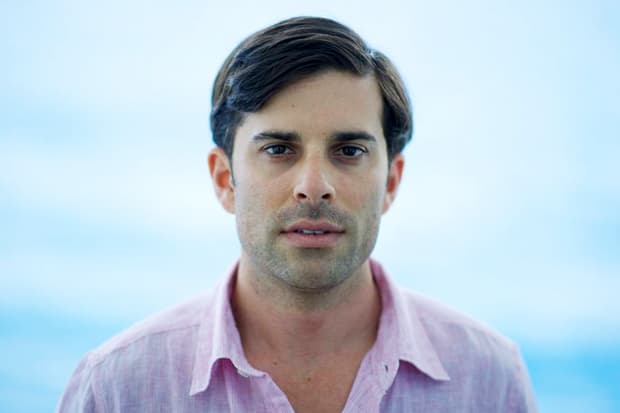 Josh Rubin is an interactive designer, editor and photographer based in NYC, more notably the founder and Editor in Chief of Cool Hunting, and Creative Director at Largetail. He has also proved himself an entrepreneur with the invention of Freehands Gloves – a good play on the winter touchscreen consumer market. We catch up with Josh for his insights.
The definition of cool… is something people always ask me and I've never wanted to answer because I don't believe there is an objective definition of cool. To me cool is an emotional response. When I say something is cool it's because I'm feeling excited and happy and inspired.
The development of mobile technology… has completely and thoroughly changed the world. The mobile device concepts I was working on 13 years ago in graduate school at NYU are all here and have been more widely embraced than I ever imagined. There was a time that selecting a phone was a form of personal expression; these days we all have the same (or pretty similar) phones and the personalization is really about apps and what we use the phone for. I think the next step will be that the phone disappears altogether and our mobile technology is embedded in our everyday objects.
When I'm not running around the city… I'm decompressing in the country. NYC is amazing and it's home and I couldn't live anywhere else, but it's imperative to get out of the city and get perspective on what a funny little bubble it really is. I head up to Vermont to recalibrate.
My favorite discovery… changes almost daily. What remains the same is that the favorites usually have a creative combination of design and technology, are made through some crazy obsessive-compulsive process or come from a person with a great story.
Freehands… help you stay warm and keep in touch! They're a glove line I started with my father four years ago to solve the problem of using the iPhone in cold weather. My father is a third-generation glove-maker so when we saw the rise of capacitive touchscreen devices we knew we had a big opportunity. What has been great is to hear from people who love the gloves for other uses as well – gaming, using cameras or simply to get a card out of their wallet.
The foundation of a successful website… for us is to stick to our vision. We know we can grow by publishing more stories a day, but we don't because we'd have to compromise our editorial. Our readers know we see 100x more stuff than we publish and they like that we act as a filter.
Food and gadgets… and travel and style and design and art. It's all about the mix. I love contrast and a bit of the unexpected so to me the best days on Cool Hunting are ones where a story about a $250k Aston Martin is followed by a new brand of half-popped popcorn, and then later in the day we cover an artist who is writing algorithms to simultaneously compose music and visuals.
Coming up with the next big idea… isn't possible. The best thing I learned in school is that there are no new ideas, just great executions. It's what you do with the idea that matters.
Above all other cities, New York… matches the pace and randomness of my brain. Within a week of moving here I felt like everything clicked into place and made sense. I travel excessively and always feel right when I come home to NYC.
If I had a one way ticket to… any superlative destination I'd probably hang on to it for a while. I'm not quite ready to sit still.