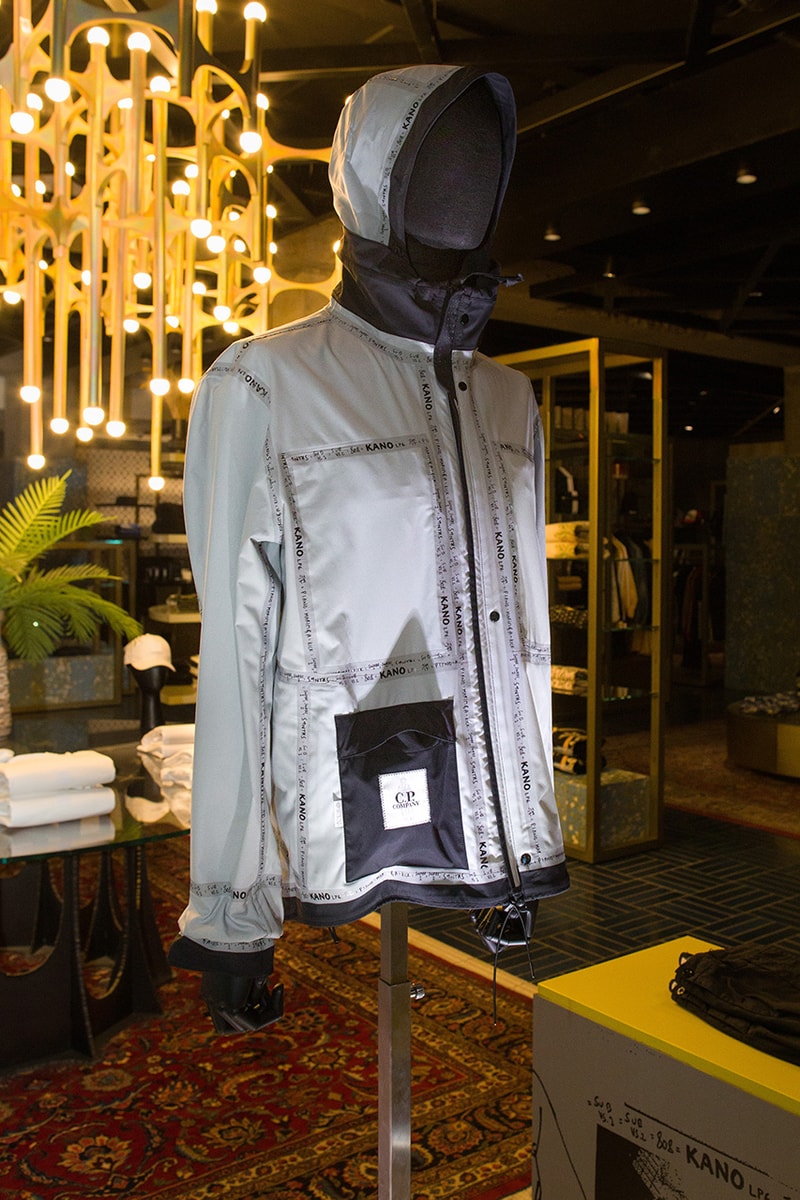 Here's What Went Down at C.P. Company and Kano's Launch Event at FLANNELS
A celebration of London's music scene.
Accompanying the exclusive launch of C.P. Company's latest collaboration with Kano, the artist curated the Tapes Redefined event at FLANNELS' flagship store in London last week.
Taking over the basement floor of the retailer, the event was a celebration of the city's music scene, honoring the people behind the grassroots, transformative genres that have been cultivated in London. As well as performances from Homerton's own Unknown T and grime legend Ghetts, the Newham Generals duo, Footsie and D Double E, also delivered a nostalgia-evoking back-to-back set that was met with reloads and high-energy from the crowd. To round off the curation, an all-female DJ lineup included Tiffany Calver, Izzy Bossy and Pretty Hood, kept the spirit alive throughout the night.
With the heritage Italian label boasting a legacy that is well-engrained into diverse underground British subcultures, a collaboration with a UK artist of Kano's caliber is monumental for the culture. Therefore, the industry was out in full effect to celebrate the milestone. The star-studded event saw a wide range of high-profile figures in attendance including Ashley Walters, Daniel Kaluuya, Little Simz, AJ Tracey, plus many more.
As well as Kano's co-founded rum, Duppy Share, sponsoring drinks on the night, Tapes Redefined wasn't only a celebration of the collaborative jacket or even London's music scene, but of the artist and actor's achievements throughout his career.
Check out Hypebeast's recap of the event in the video above. For more information and to pre-order the C.P. Company x Kano Metropolis Series Field Jacket, exclusively at FLANNELS.