Omega and Swatch To Drop the Mission to Moonshine Gold MoonSwatch in 14 New Cities
Only available on April 6.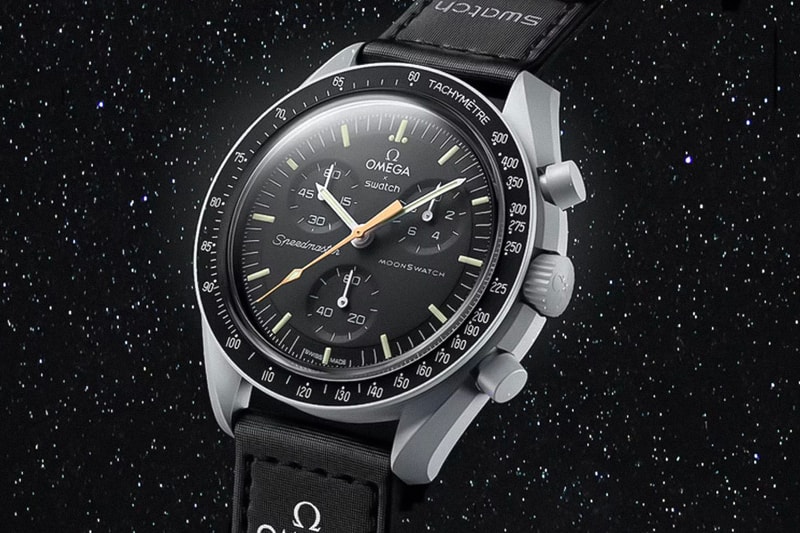 OMEGA and Swatch's MoonSwatch Mission to Moonshine Gold model were released last month, and it was only available to purchase at selected locations for one-day only. Just like last time, Swatch has dropped a teaser on its Instagram to tease the return of the timepiece in 14 new locations.
When the timepiece was first unveiled in early March, the MoonSwatch Mission to Moonshine Gold took on a design that wasn't as the fans have anticipated — it's practically identical to the Mission to the Moon model that was released the year prior, with subtle differences. Namely, the chronograph seconds hand now comes in a recycled-gold coating, complete with a special certificate that affirms each golden hand was crafted under a full moon in February.
The piece will retail at $285 USD (tax included) and no further details regarding stock levels are announced at the time of writing. Launching on April 6 in 14 new cities, the Moonshine Gold will be available in the following locations at corresponding times.
KaDeWe, Berlin, Germany, 8:30 p.m. CET
Galeria Canalejas Madrid, Spain, 8:30 p.m. CET
Swatch Store Rue du Marché Geneva, Switzerland, 6:00 p.m. CET
Swatch Store Via Del Corso Rome, Italy, 8:00 p.m. CET
Swatch Store Times Square New York, USA, 7:00 p.m. EST
Swatch Store Toronto Eaton Centre Toronto, Canada, 7:00 p.m. EDT
Swatch Store Main Square Macau, 6:00 p.m. CST
Swatch Store Plaza Satélite Naucalpan de Juarez, Mexico, 7:00 p.m. CST
Swatch Store Kai Chiu Road Causeway Bay, Hong Kong, 6:00 p.m. CST
Swatch Art Peace Hotel Shanghai, China, 7 p.m. CST
Swatch Store Yokohama Vivre Yokohama, Japan, 6:00 p.m. JST
Swatch Store Pitt Street Sydney, Australia, 7:00 p.m. AEDT
Swatch Store IFC mall Seoul, South Korea, 7:00 p.m. KST
Trafford Centre Manchester, United Kingdom, 6:00 p.m. BST
View this post on Instagram
Elsewhere in watches, G-SHOCK offers a peek behind the curtain with G-SHOCK VAULT.