Dans sa nouvelle exposition à Paris, Daniel Arsham revisite les statues de la Grèce antique en y intégrant des cristaux
Des répliques plus vraies que nature.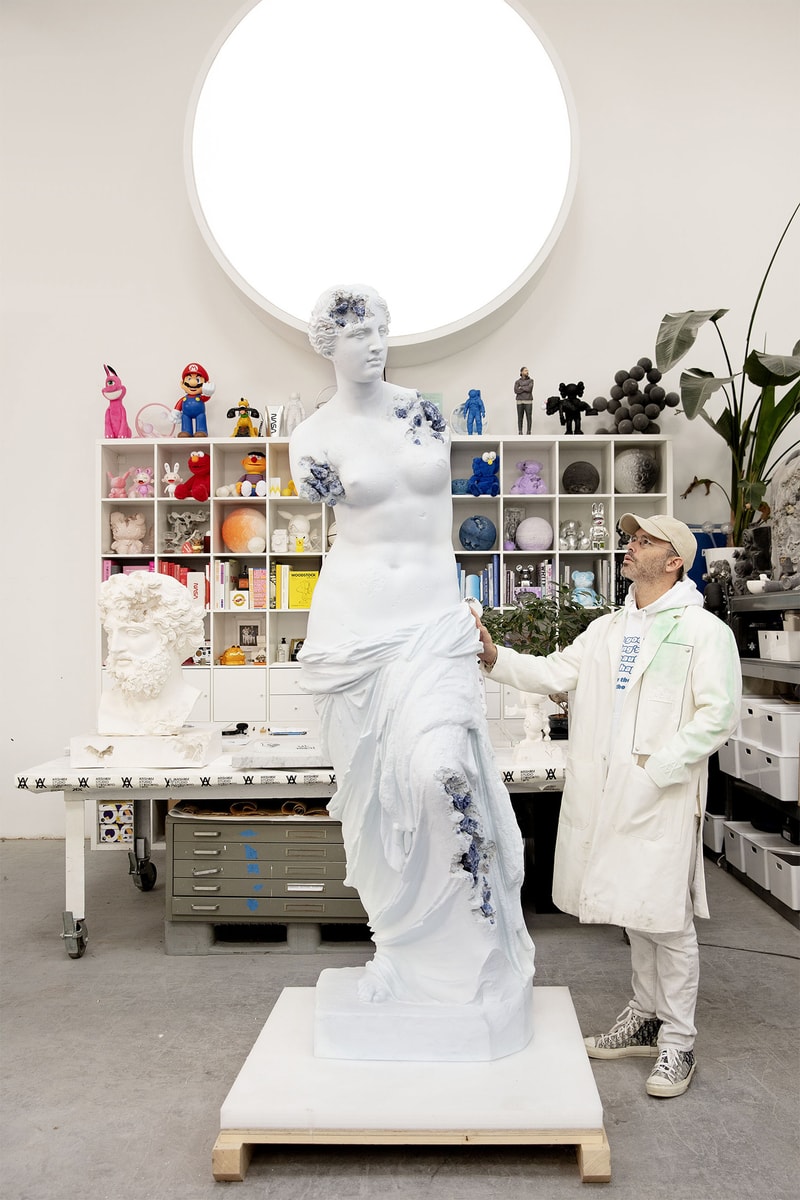 1 of 6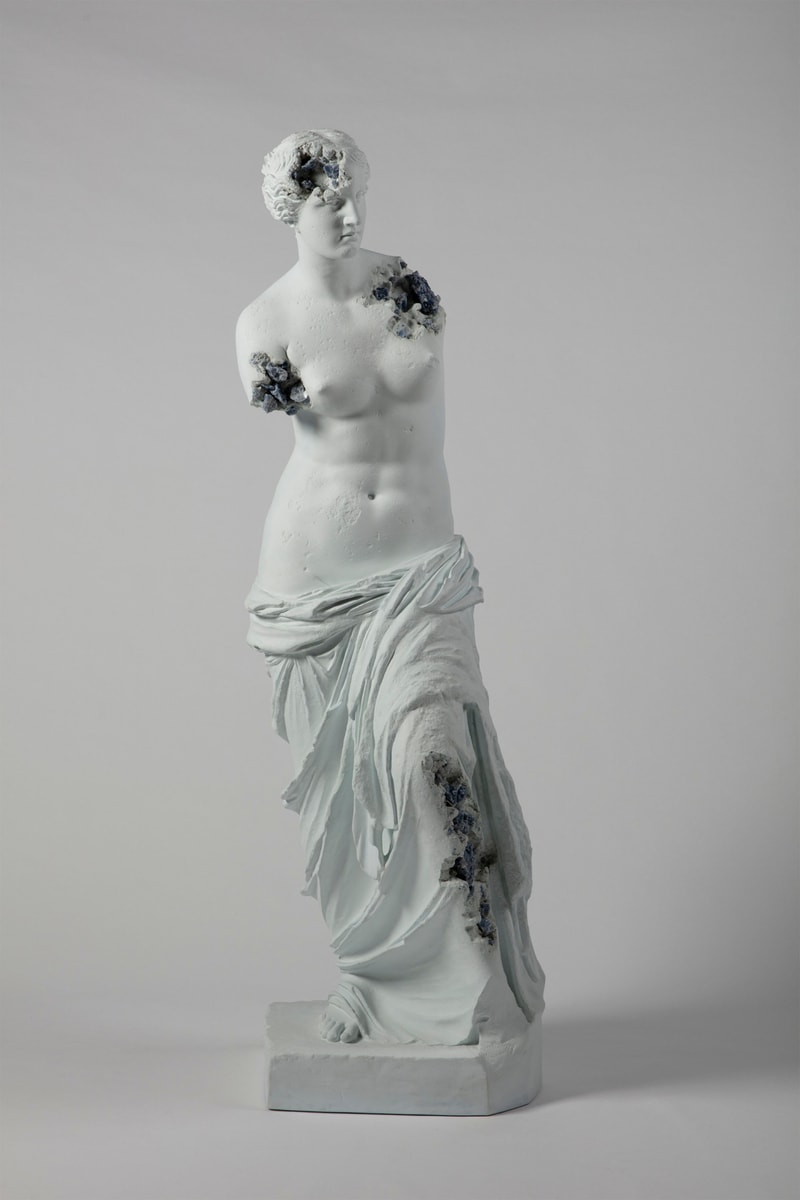 2 of 6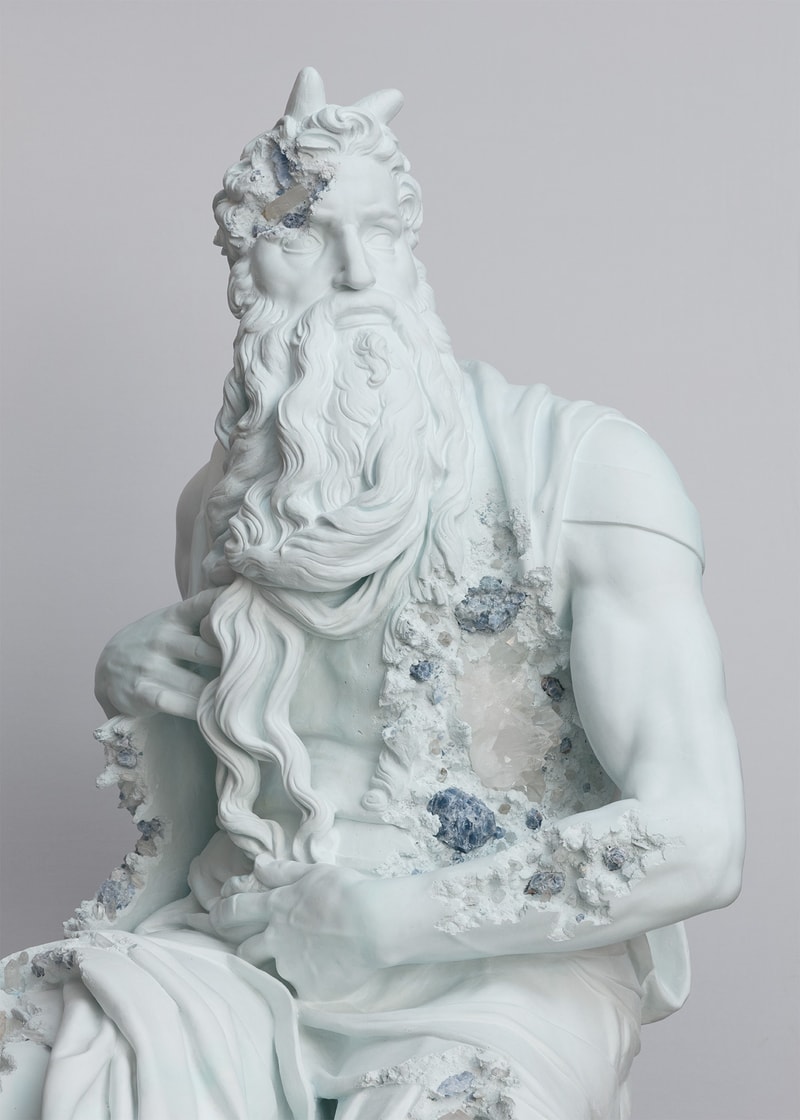 3 of 6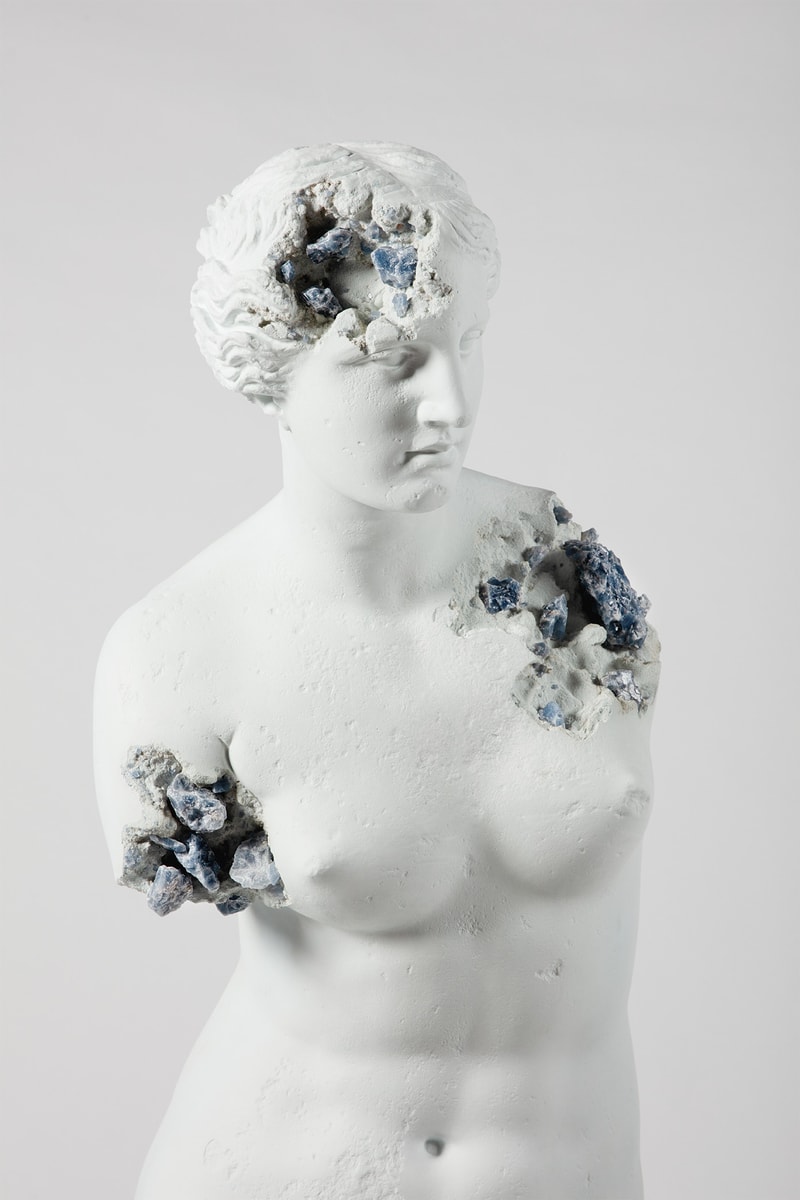 4 of 6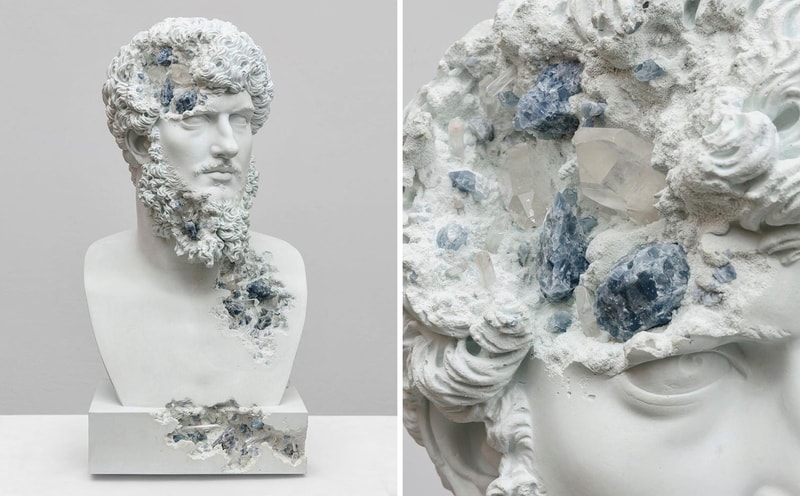 5 of 6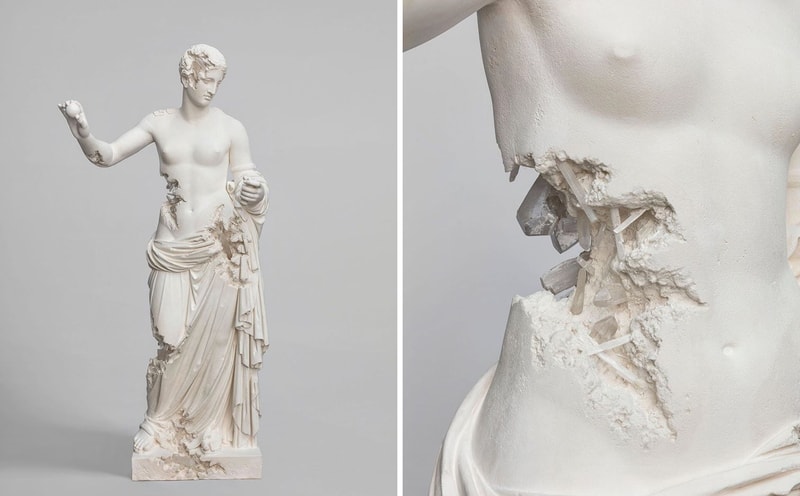 6 of 6
En attendant la nouvelle exposition "Paris, 3020" de Daniel Arsham à partir du 11 janvier prochain, l'artiste américain a d'ores et déjà partagé quelques-uns de ses derniers travaux et notamment une série d'œuvres grandeur nature de bustes et sculptures emblématiques de l'Antiquité, qu'il a revisités en y intégrant des cristaux clairs.
On retrouvera ainsi de fidèles reproductions de la 'Vénus de Milo' et du 'Moïse' de Michel-Ange sur lesquels l'érosion laisse entrevoir un calcite bleu et autres cristaux en tous genres sur les bras, jambes et têtes. Pour réaliser ses œuvres, Daniel Arsham a obtenu un accès sans précédent aux musées les plus fameux du monde entier en 2019 ainsi qu'à l'atelier de moulage français de la Réunion des Musées Nationaux – Grand Palais (RMN) vieux de 200 ans et réputé pour ses reproductions de chefs-d'œuvre de plusieurs musées encyclopédiques européens.
Chaque sculpture de l'exposition sera accompagnée d'une série de croquis et dessins d'Ashram qui retraceront les procédés utilisés par l'artiste dans son action de "compresser le temps, avec des références au passé, des informations sur le présent, et l'atteinte d'un avenir cristallisé" comme on peut le lire sur un communiqué de la Galerie Perrotin où l'exposition Paris, 3020 de Daniel Arsham se tiendra jusqu'au 21 mars 2020.
Jetez un coup d'œil aux quelques visuels disponibles ci-dessus et ,si vous les aviez ratées, voici les 10 œuvres d'art les plus chères vendues aux enchères en 2019.