La collection Automne 2020 de Nicholas Daley est un hymne afrofuturiste psychédélique
Une ode à toutes ses influences, de Frank Bowling à Prince et Jimi Hendrix.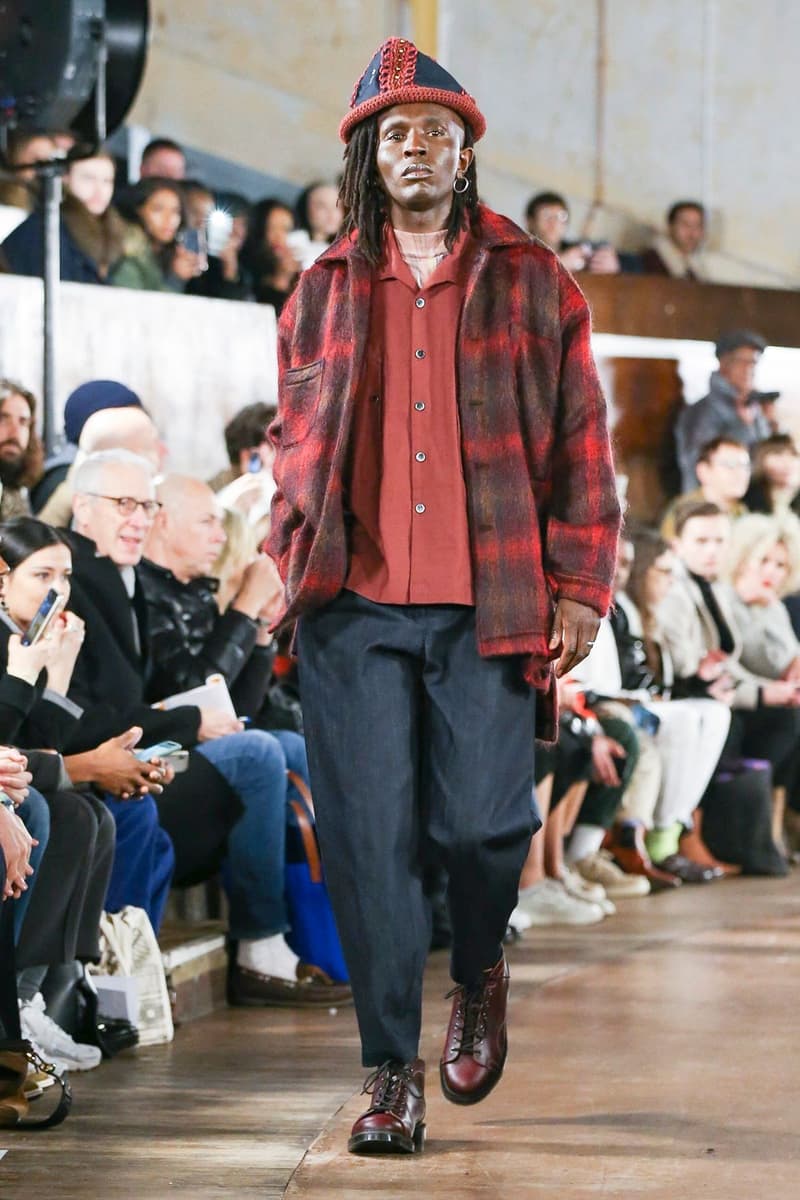 1 of 26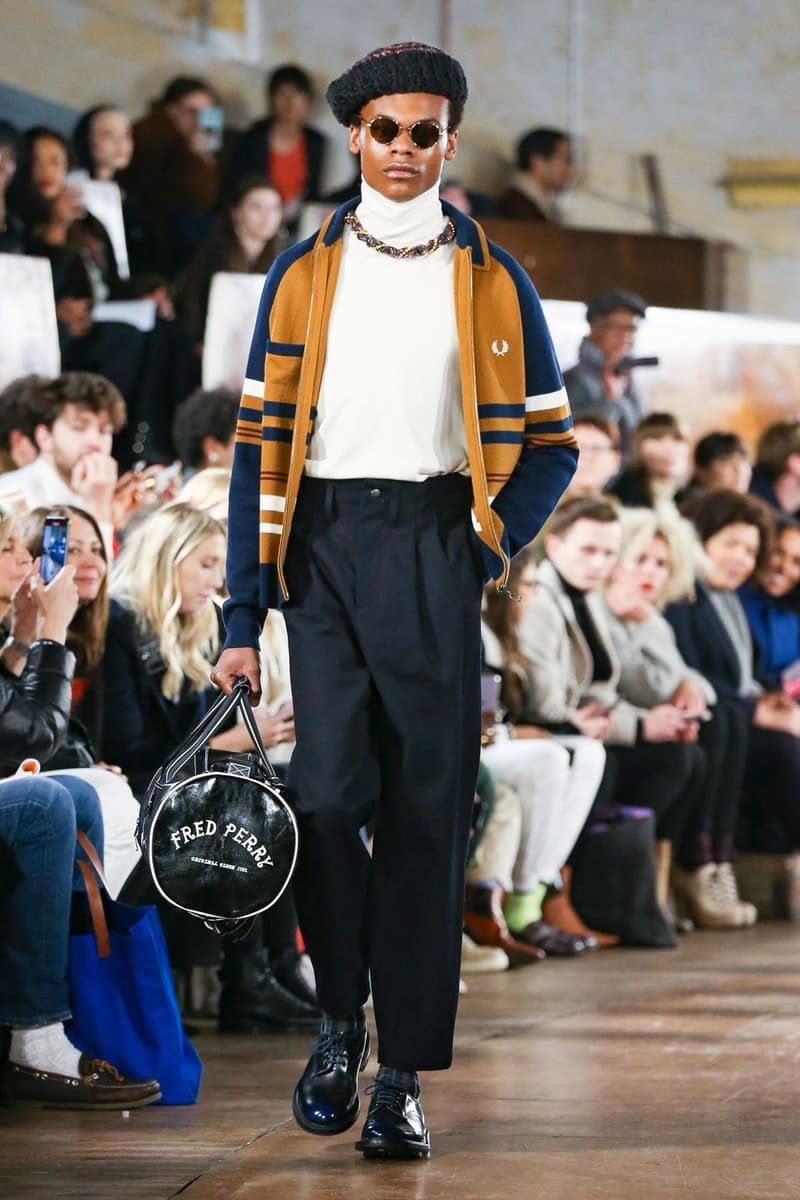 2 of 26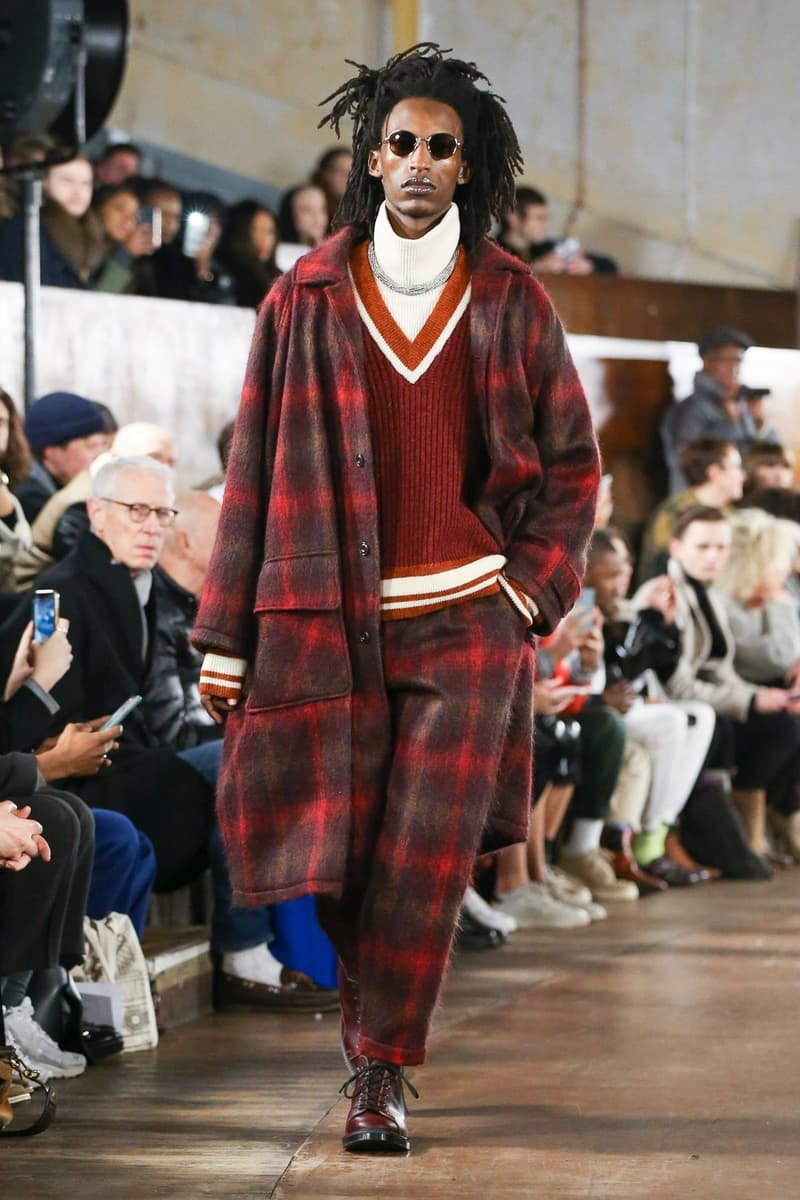 3 of 26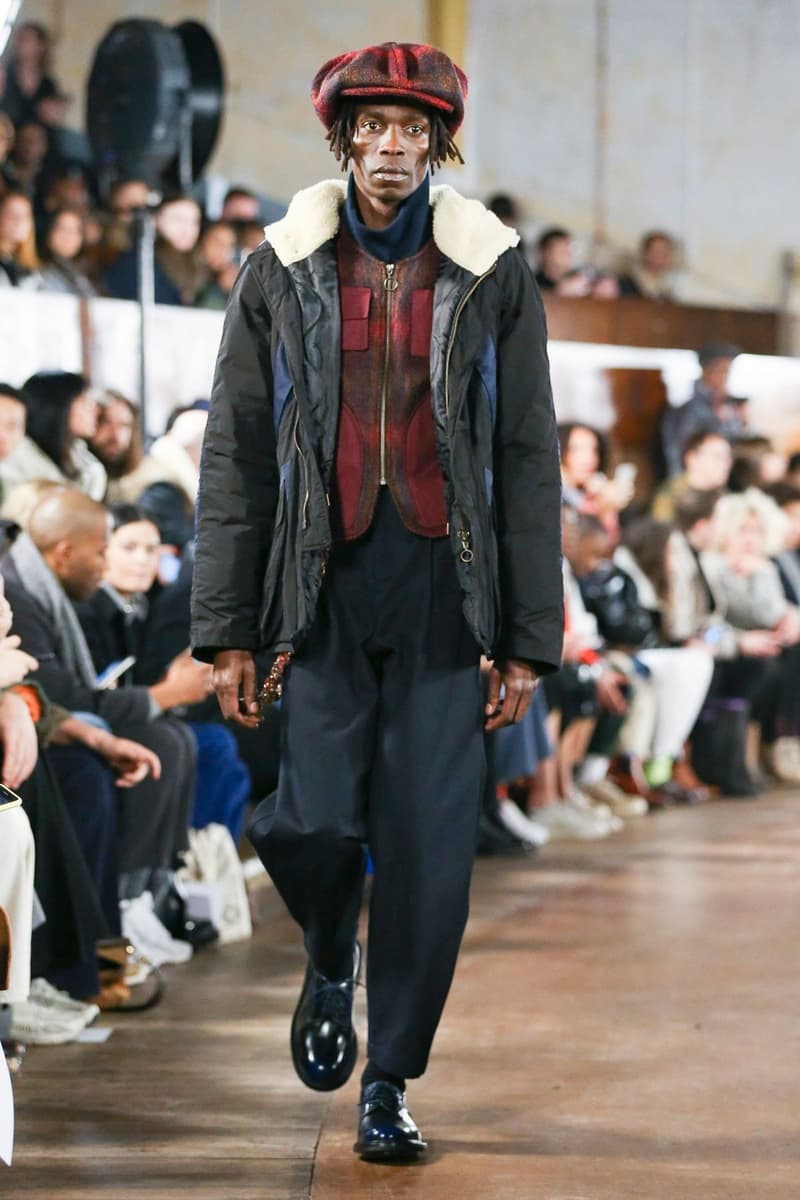 4 of 26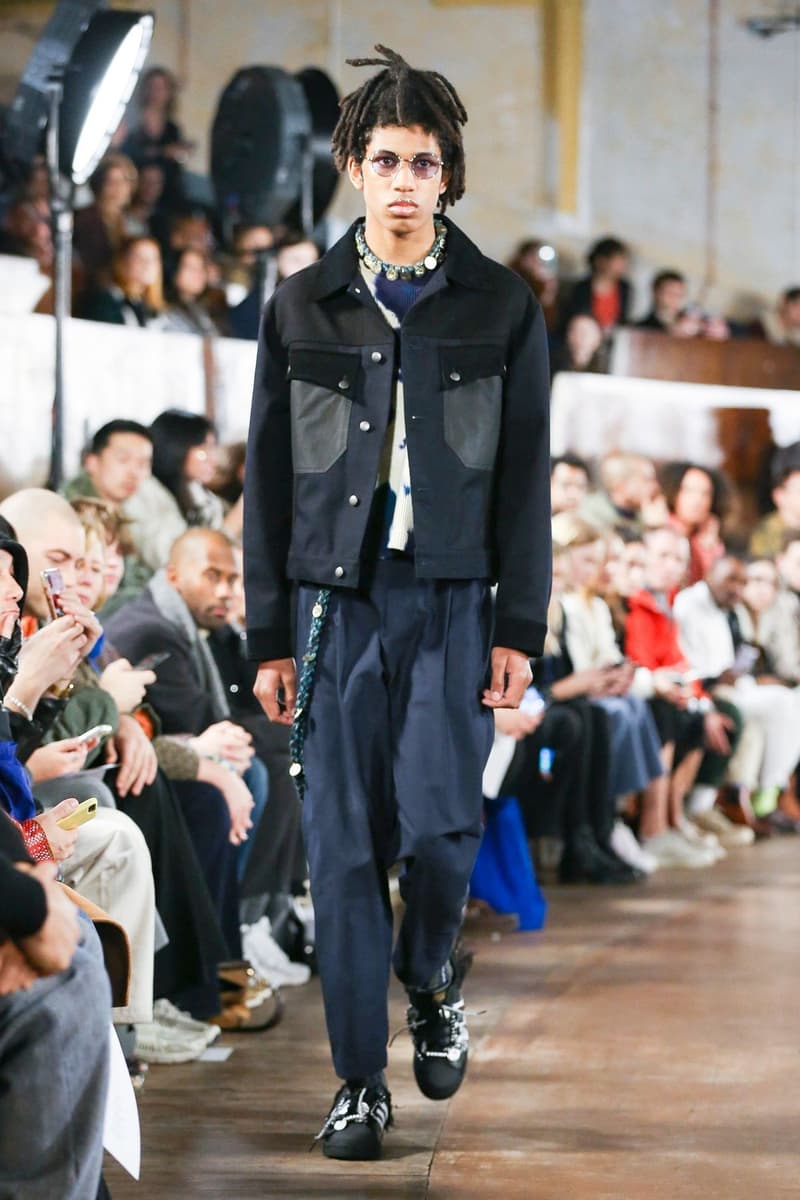 5 of 26
6 of 26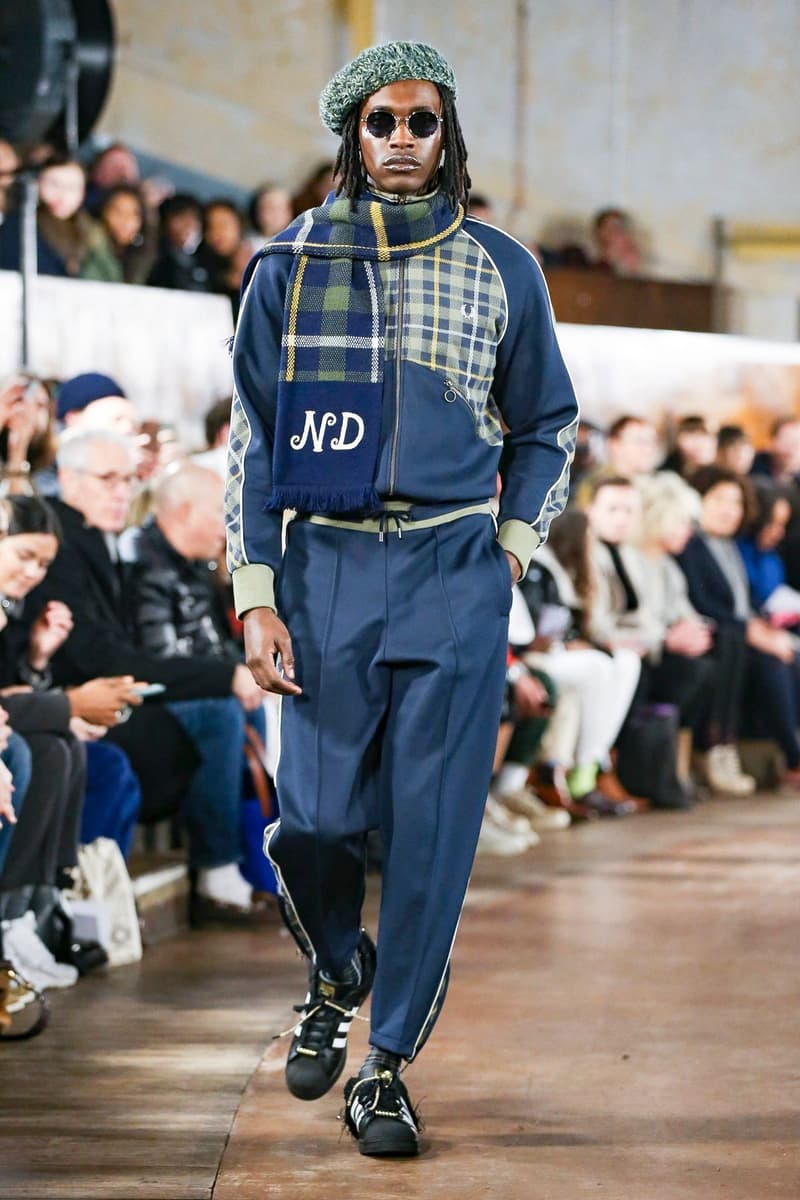 7 of 26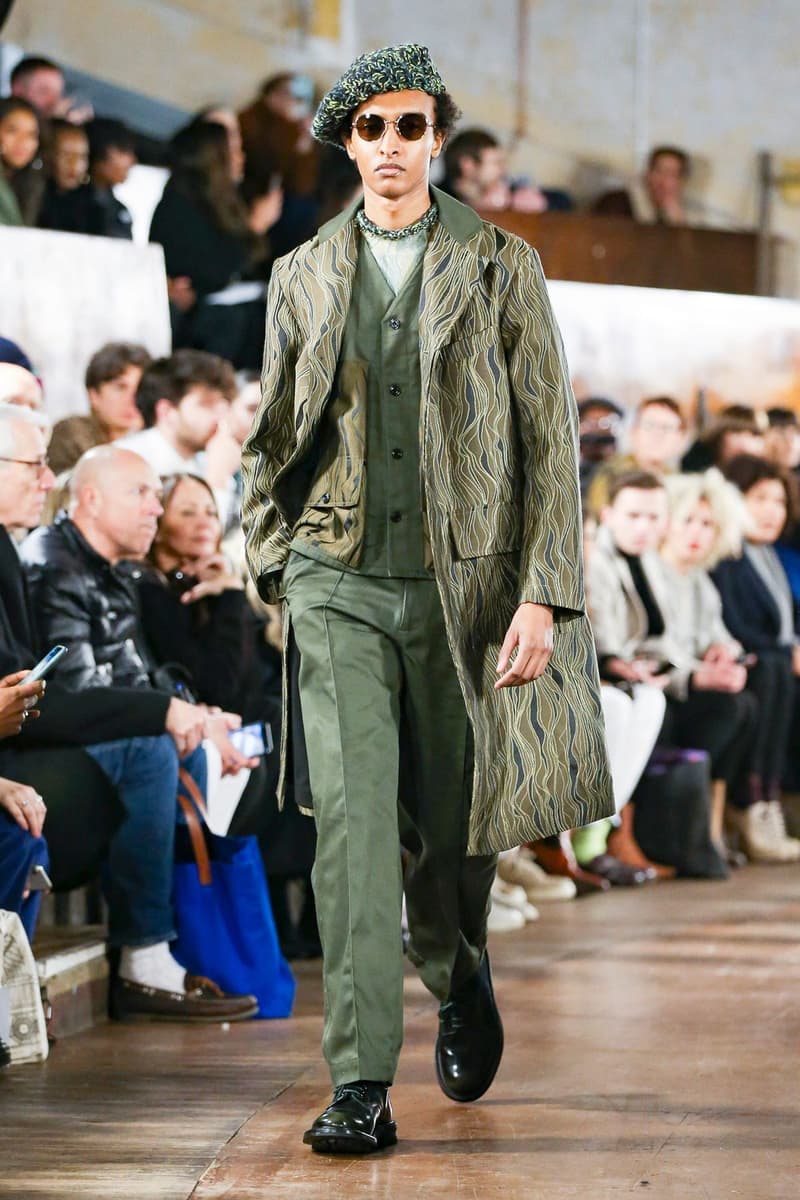 8 of 26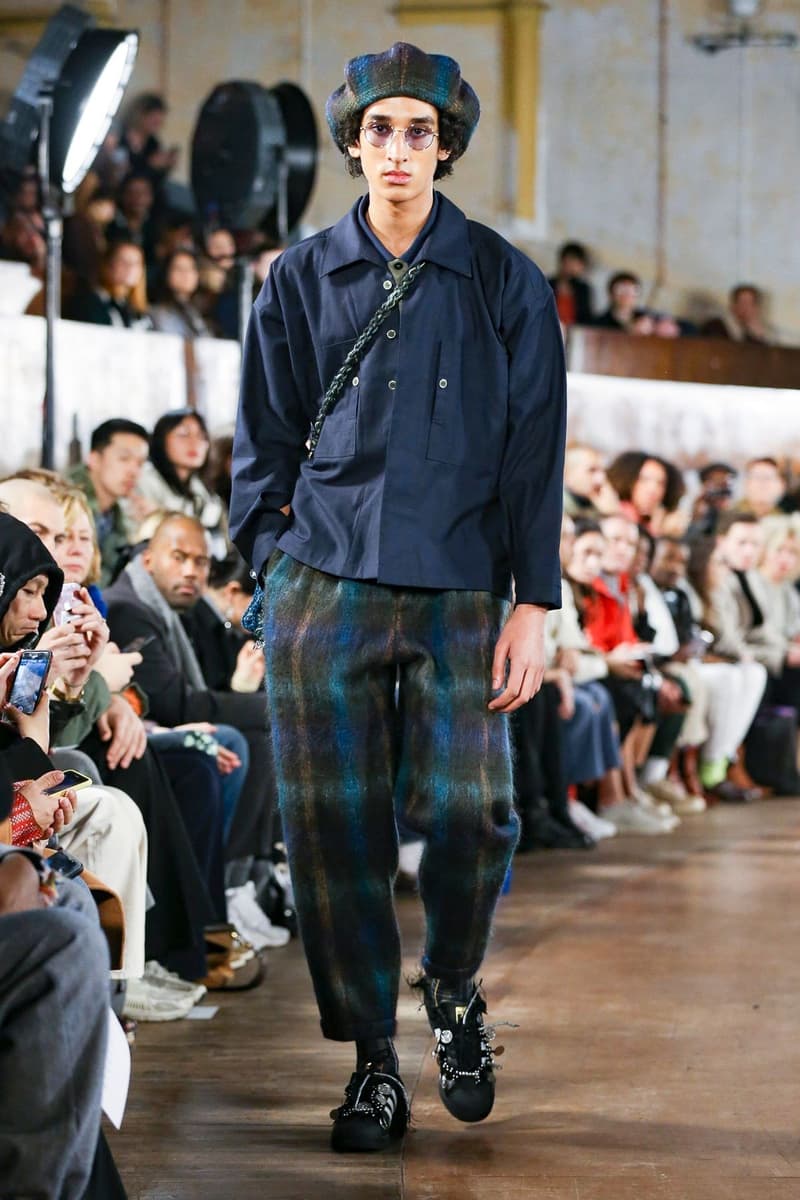 9 of 26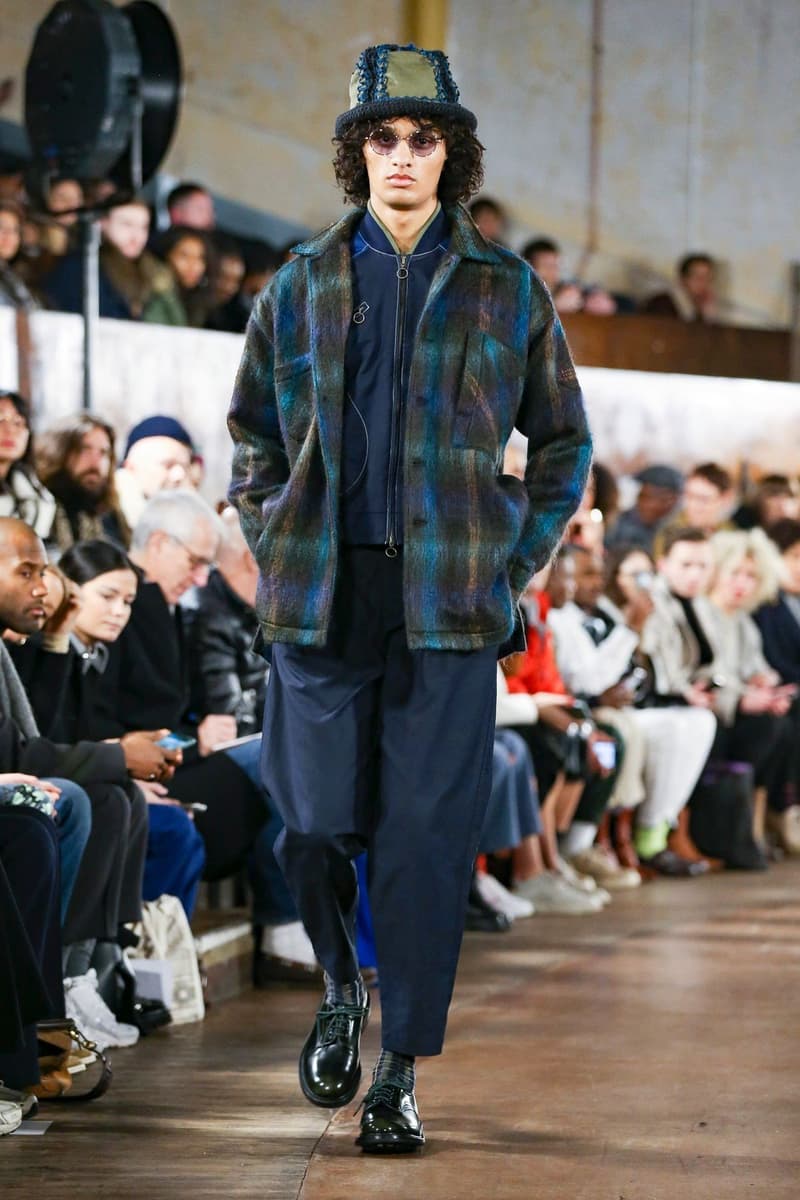 10 of 26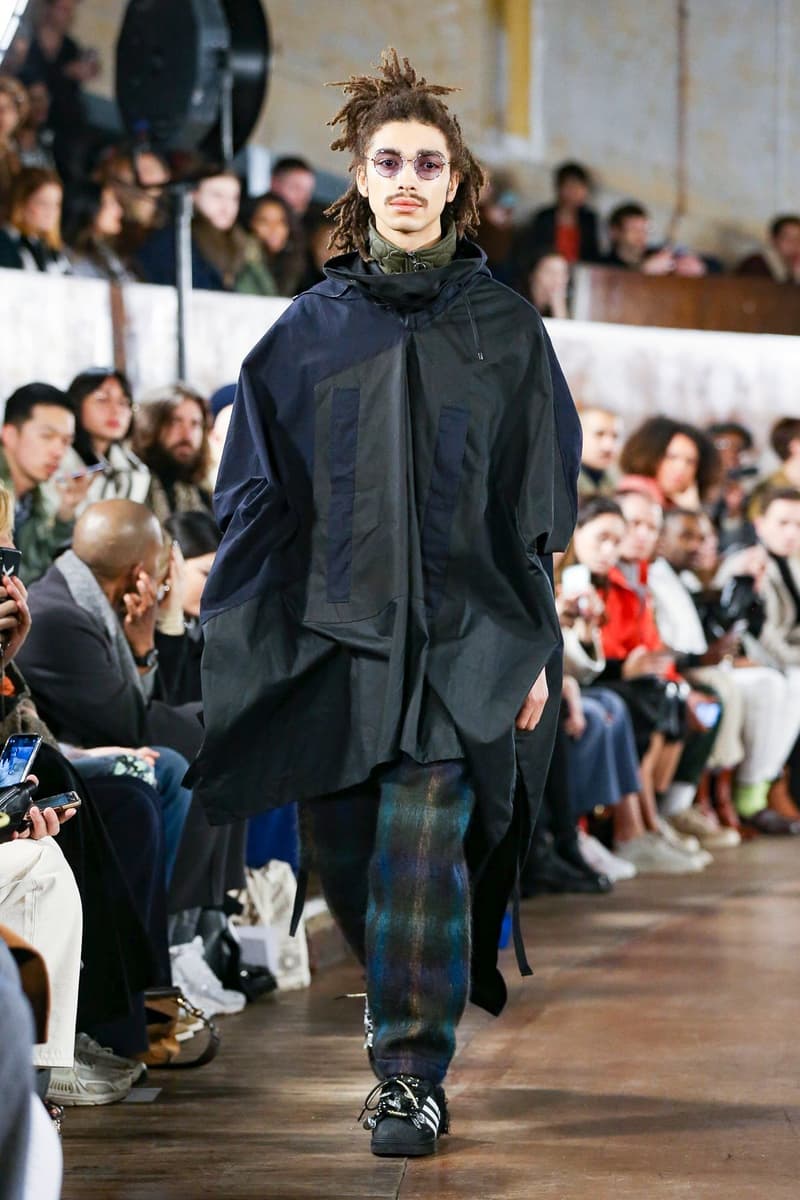 11 of 26
12 of 26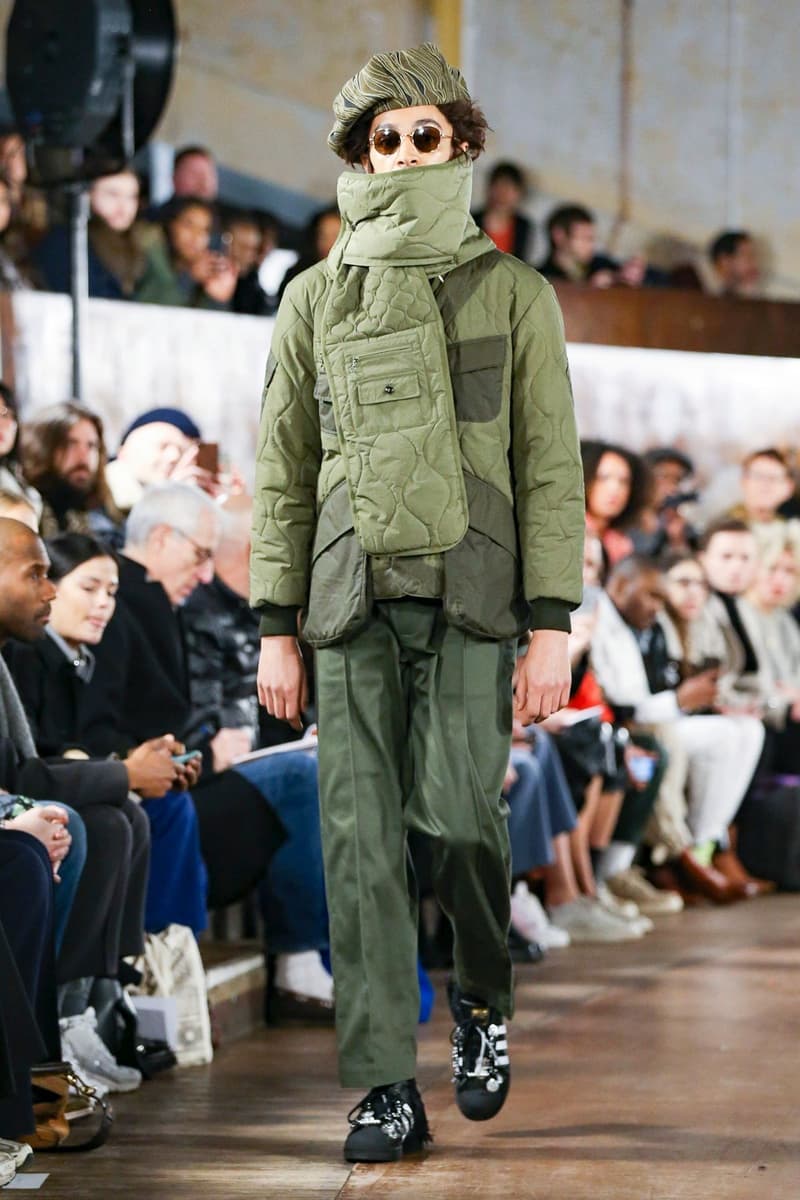 13 of 26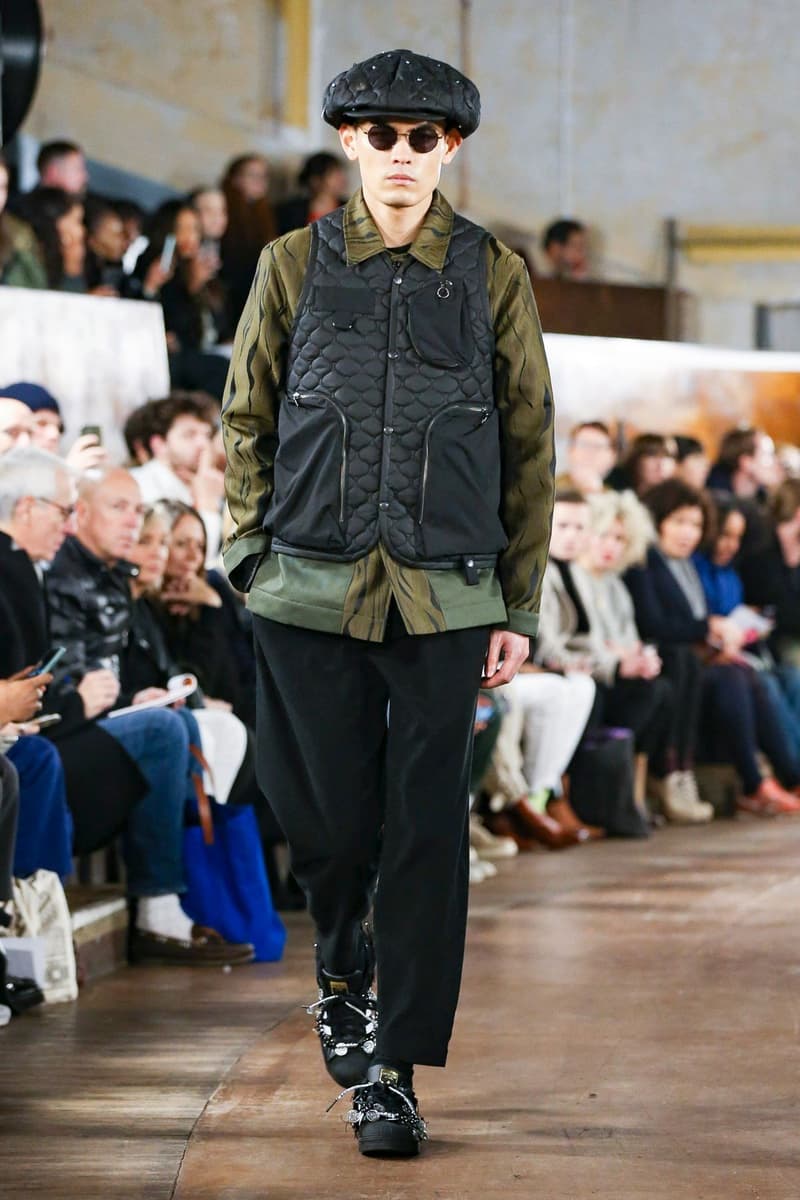 14 of 26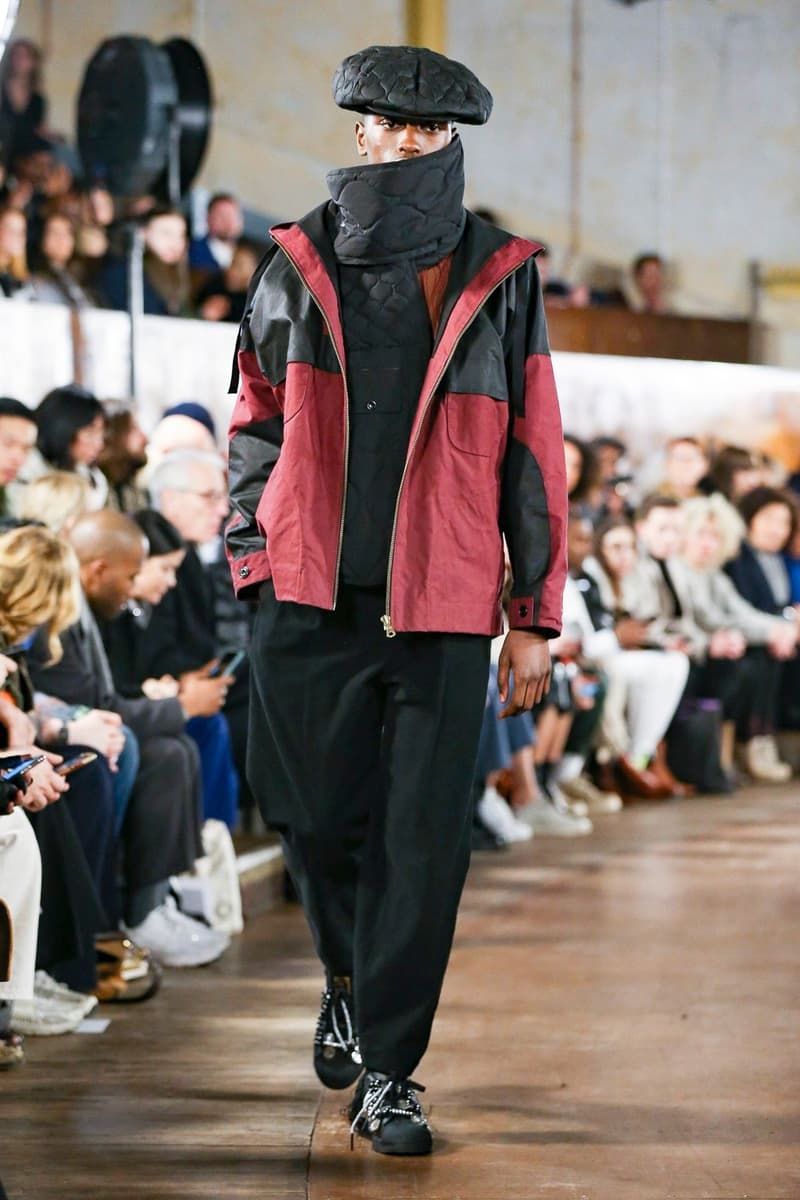 15 of 26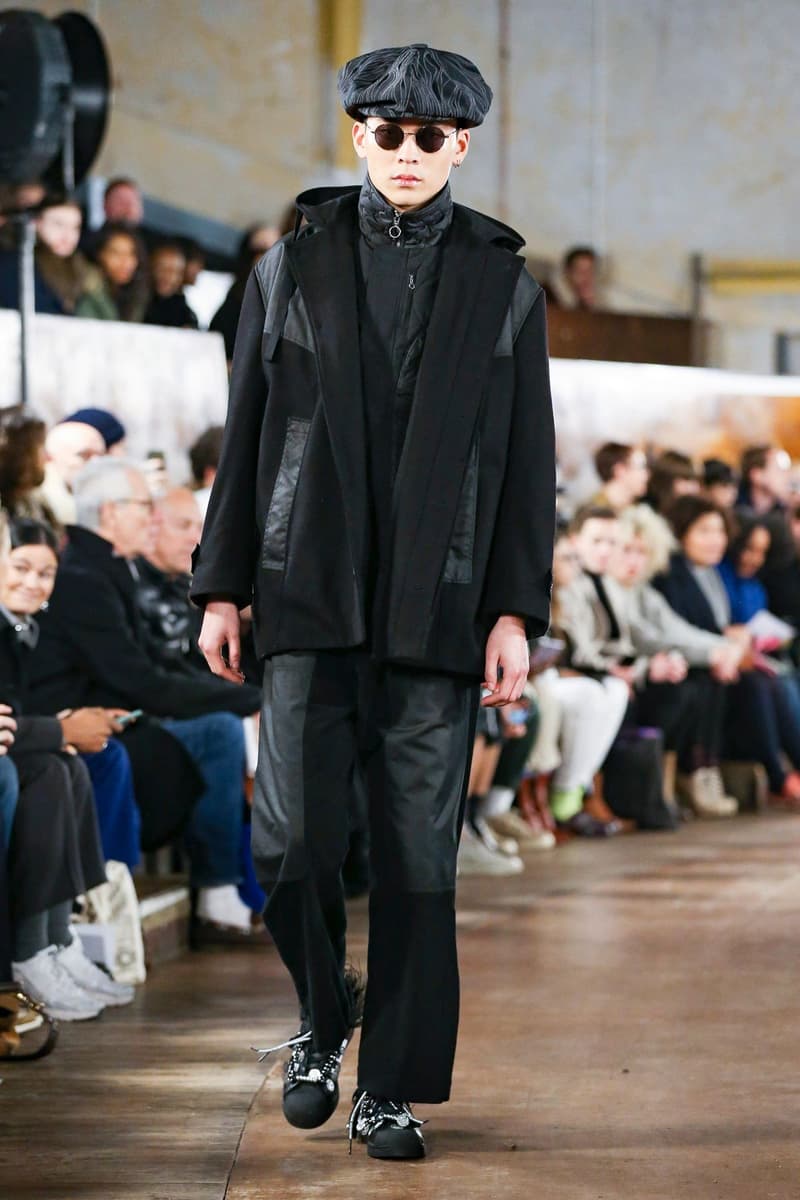 16 of 26
17 of 26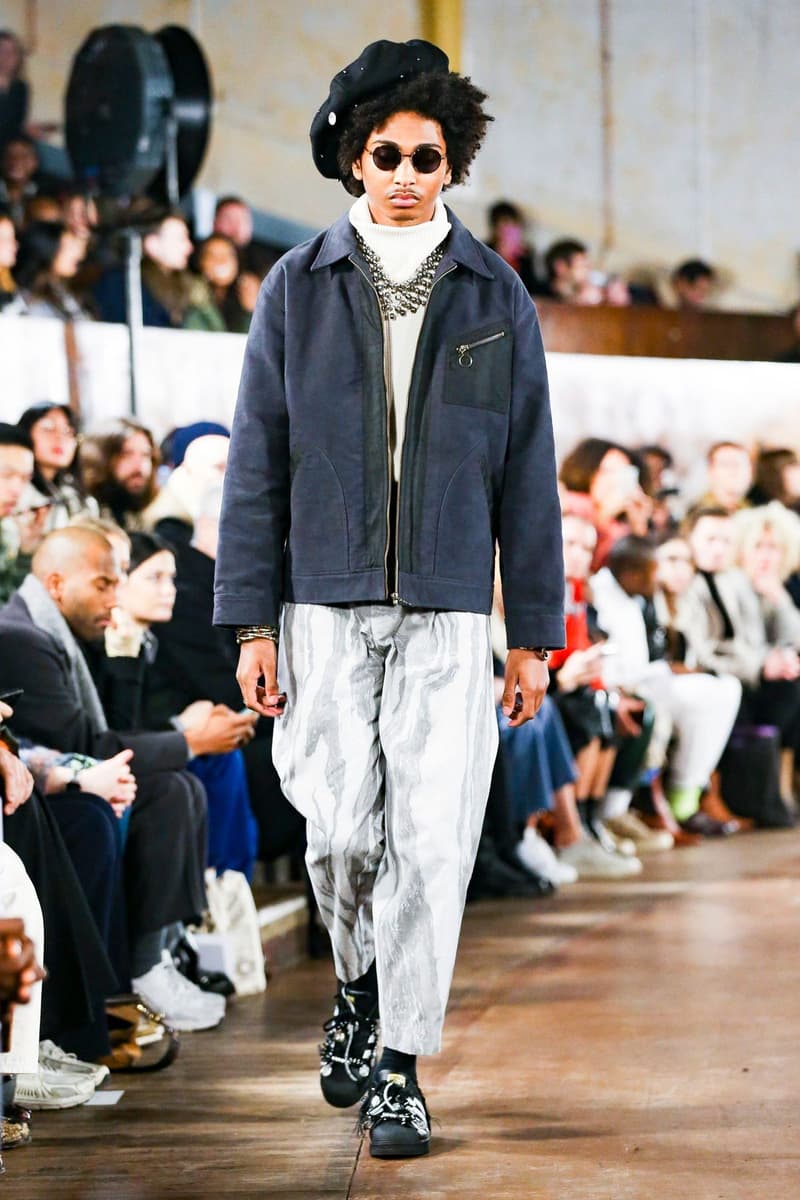 18 of 26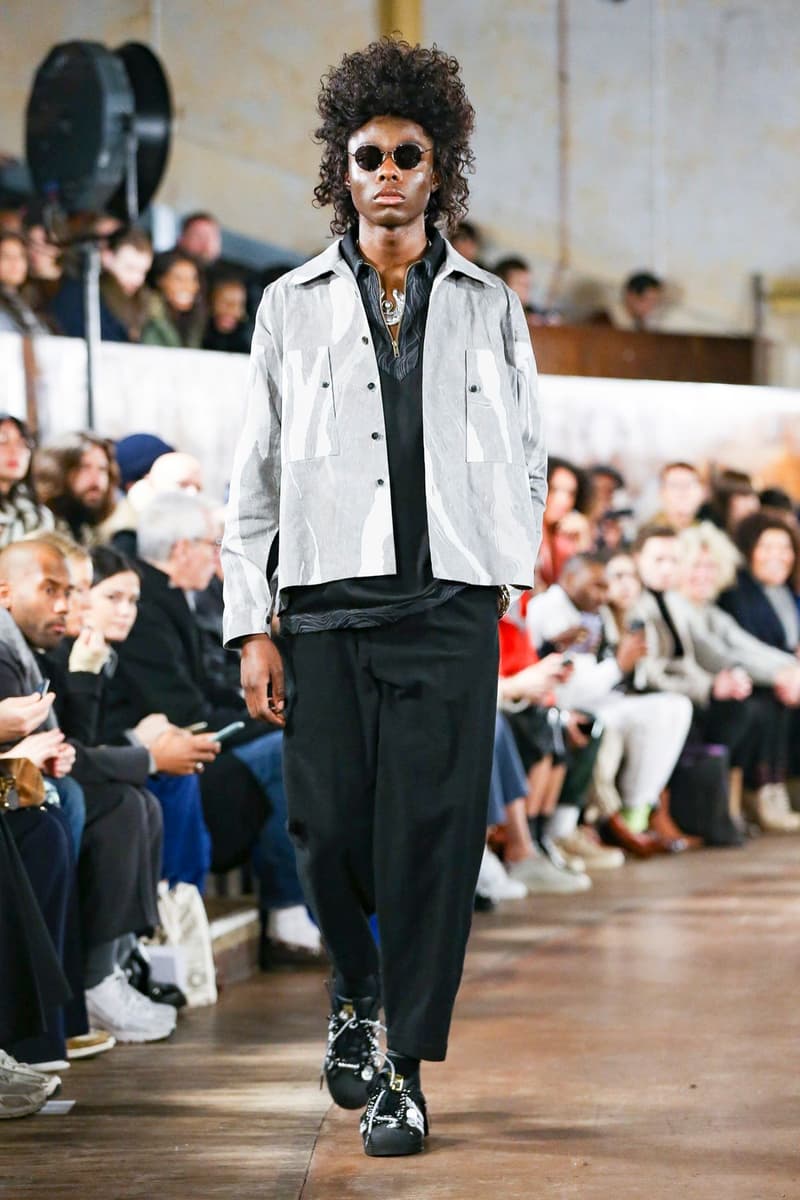 19 of 26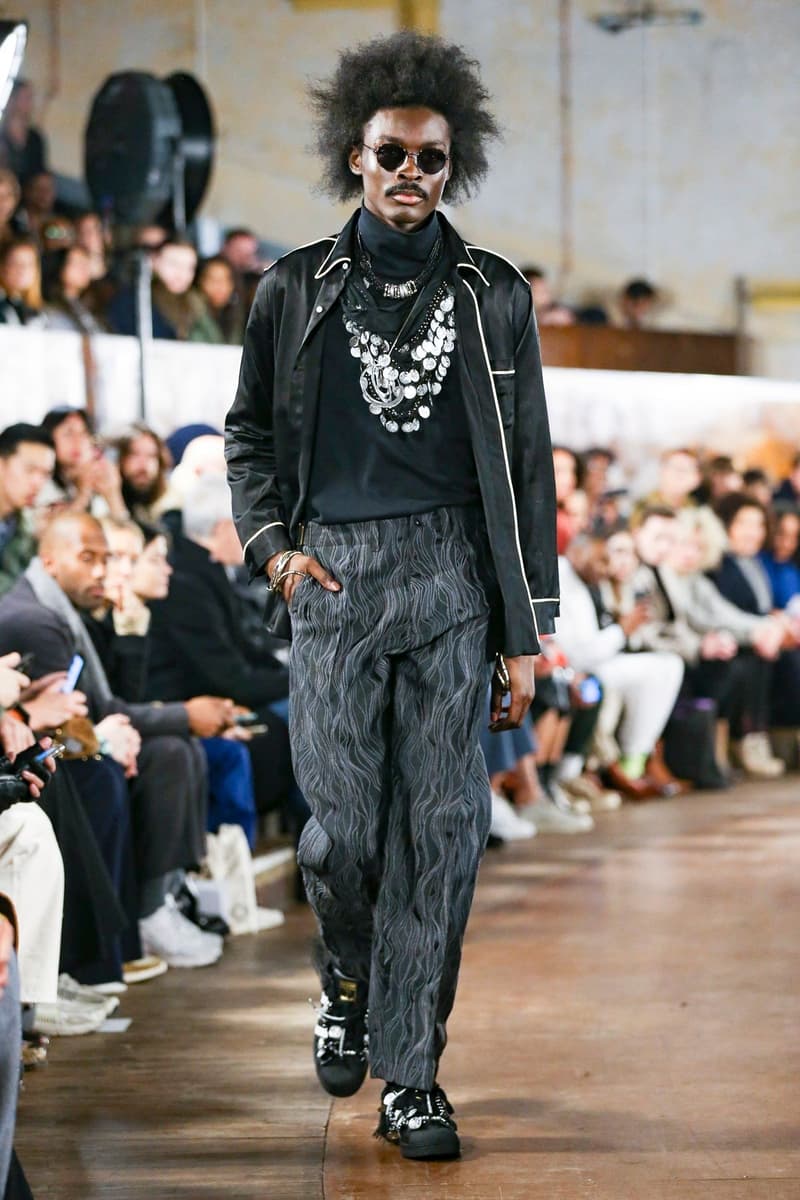 20 of 26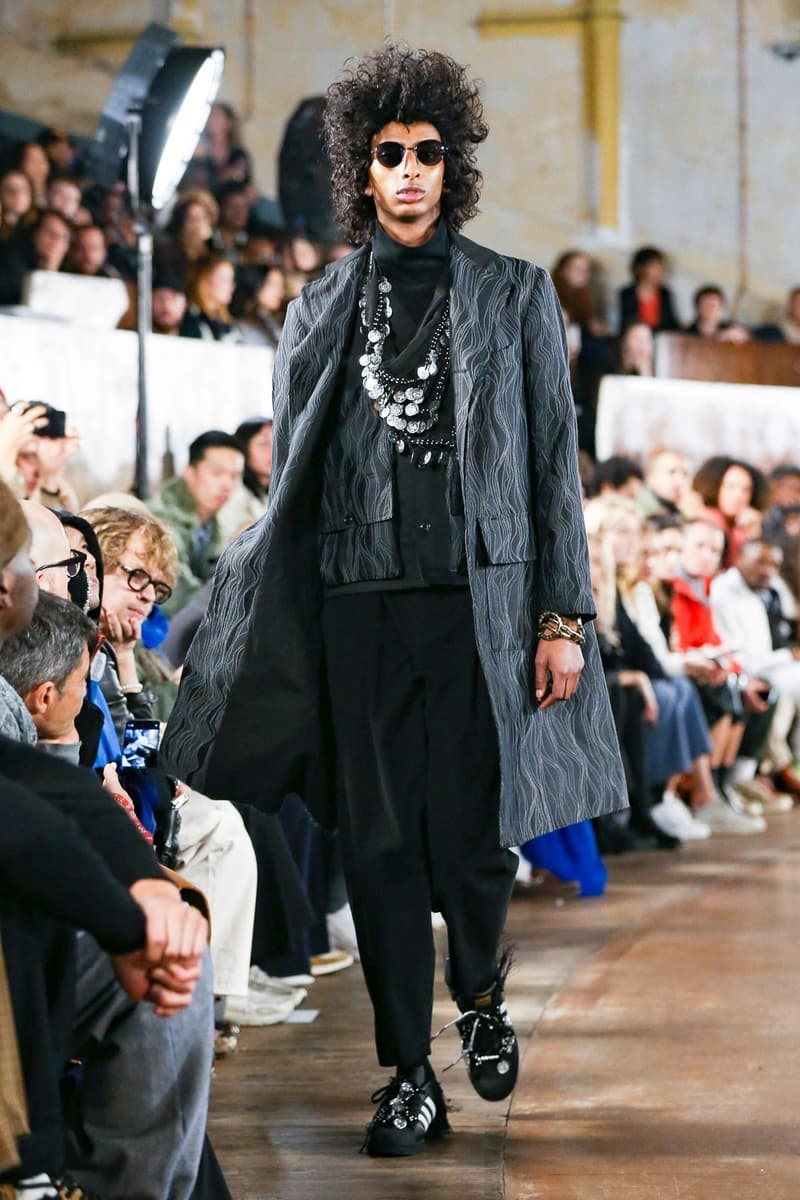 21 of 26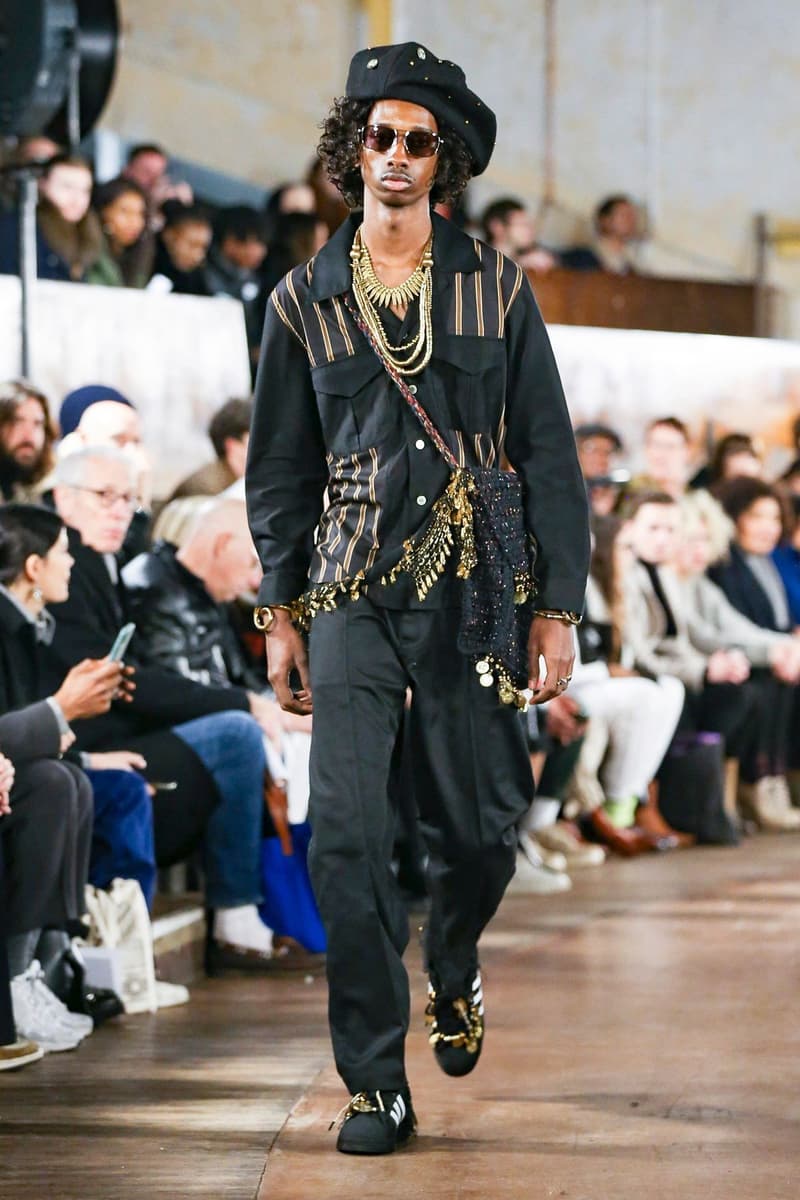 22 of 26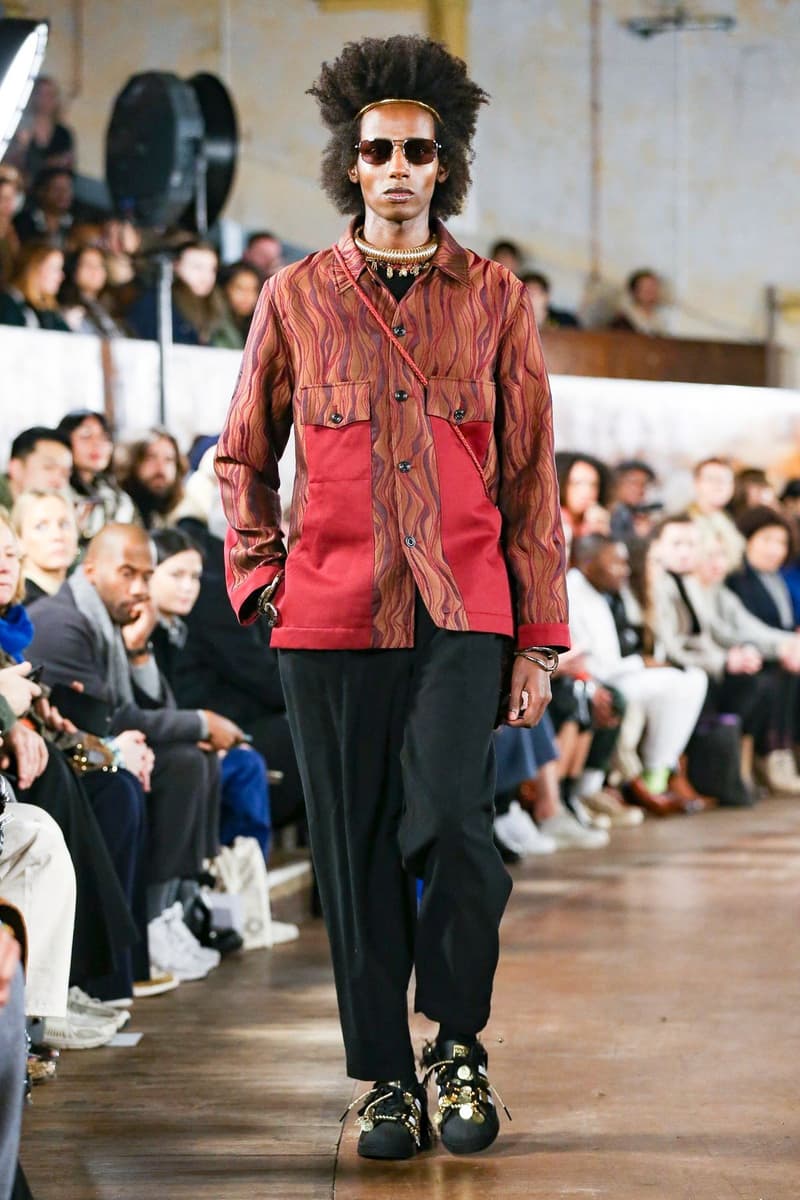 23 of 26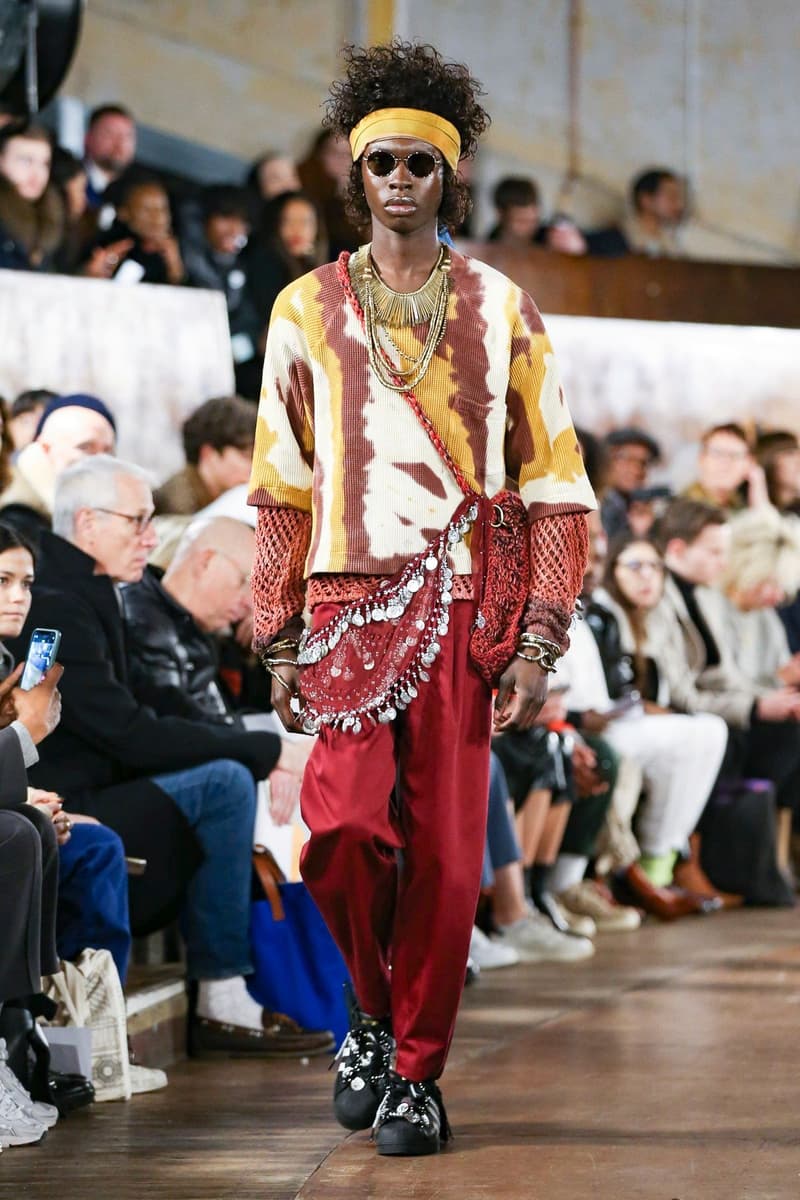 24 of 26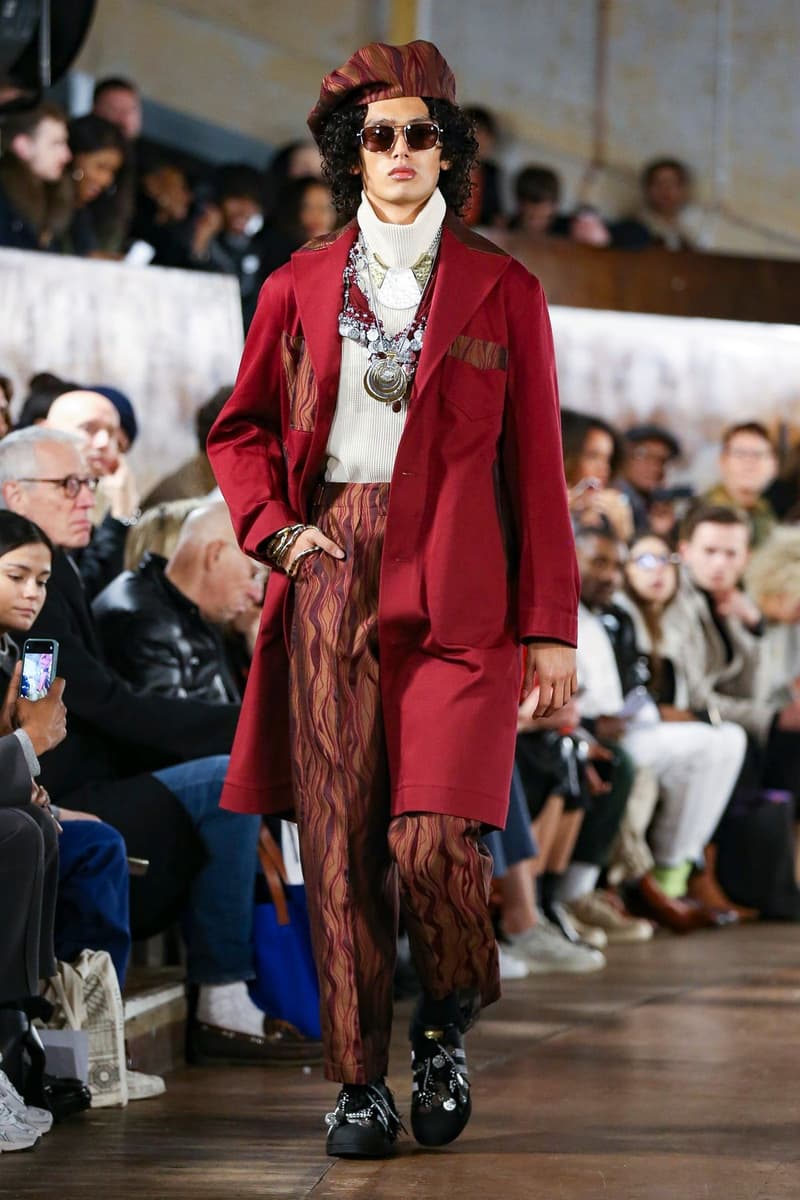 25 of 26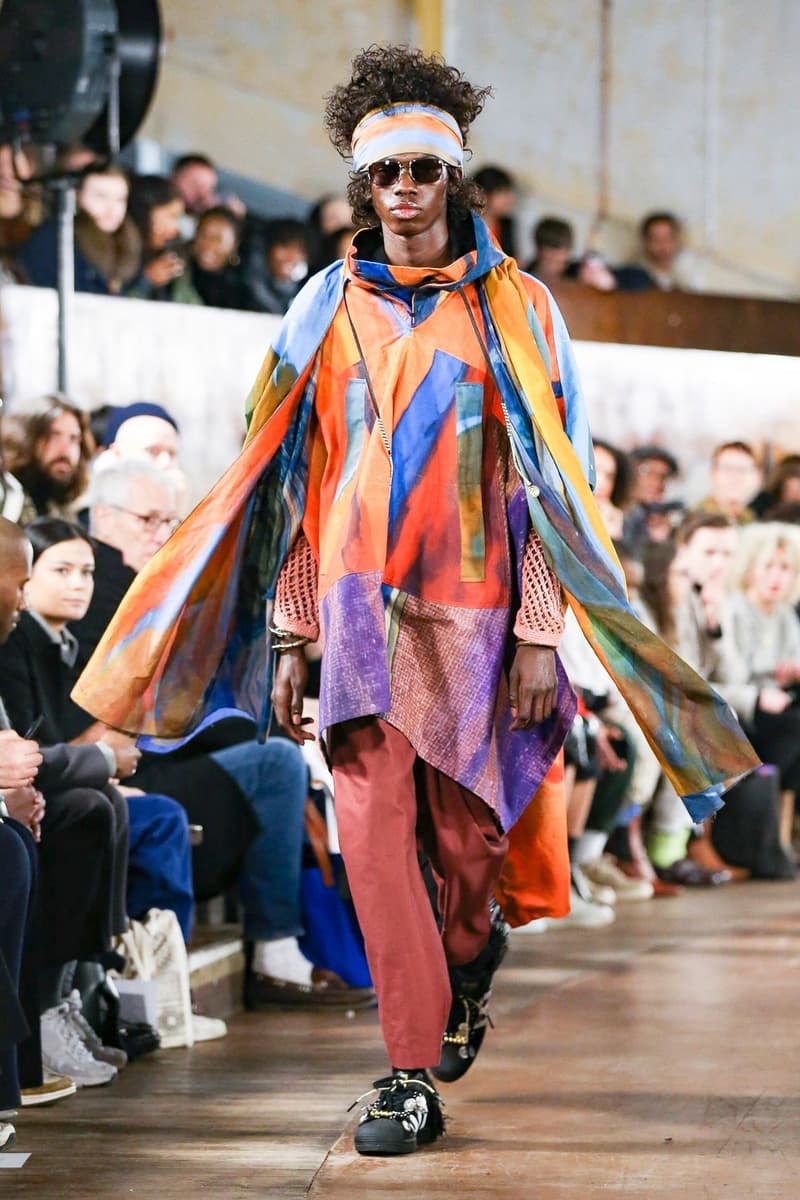 26 of 26
Nicholas Daley a présenté sa collection Automne/Hiver 2020 à la Fashion Week Homme de Londres, mélangeant une gamme variée d'influences dont l'afrofuturisme, le psychédélisme et le jazz expérimental. Outre l'inspiration musicale – qui est un point de référence fréquent pour Daley – la collection a également été influencée par le mouvement Black Abstraction des années 1970 et l'œuvre du peintre Frank Bowling.
"Je continue ce voyage de nature expérimentale, en regardant la diaspora noire", explique Daley à propos de ses influences. "Les couleurs et les textures viennent des artistes comme Jimi Hendrix ou Prince qui sont des influences. Ces musiciens masculins très forts, jouant sur la sexualité, jouant sur le paysage sonore, jouant sur le mélange de différents instruments".
En se concentrant sur l'influence psychédélique, Daley a travaillé avec une équipe de spécialistes japonais du textile pour créer de nouveaux tissus. Ce processus l'a amené à utiliser le Suminagashi, une technique de marbrure japonaise, sur un certain nombre de pièces de la collection. De plus, Daley a continué à travailler avec l'artiste Tilly Mint, utilisant ses peintures à base de colorants réactifs sur les textiles et les visuels de l'exposition.
Lors de la FW20, Daley a également présenté plusieurs collaborations intéressantes, dont un tissu exclusif en laine/jacquard de l'usine de tissage de soie Vanners et deux subtils carreaux de mohair du fabricant de tartans Loch Carron. De plus, la collection comprenait une collaboration outerwear avec Lavenham, une capsule d'inspiration punk et reggae avec Fred Perry et un nouveau chapeau Baker Boy développé avec Christys. Pour les chaussures, Daley a lancé une nouvelle chaussure Derby avec Tricker's et une botte Monkey Boot en cuir fleuri classique en collaboration avec George Cox. Outre des collaborations en matière de chaussures, un certain nombre de modèles portaient également des Adidas Superstars personnalisées pour le défilé.
"Tout est une question de communauté", a-t-il expliqué Daley qui a également travaillé avec un certain nombre de mannequins et d'artistes des saisons précédentes. "En tant que designer, en tant que créatif, je sens que j'ai l'obligation de ne pas faire que de la mode. Il s'agit d'une idée de communauté que j'essaie de poursuivre et de développer. Il ne s'agit pas seulement d'un défilé de mode singulier. Je vois toujours mes collections comme une famille, j'aime penser que tout s'intègre à partir de la saison dernière ou d'il y a deux saisons. Il y a toujours ce sens de la narration".