La sneaker "B23" de Dior et Alyx rejoint les stores
Pour une release worldwide.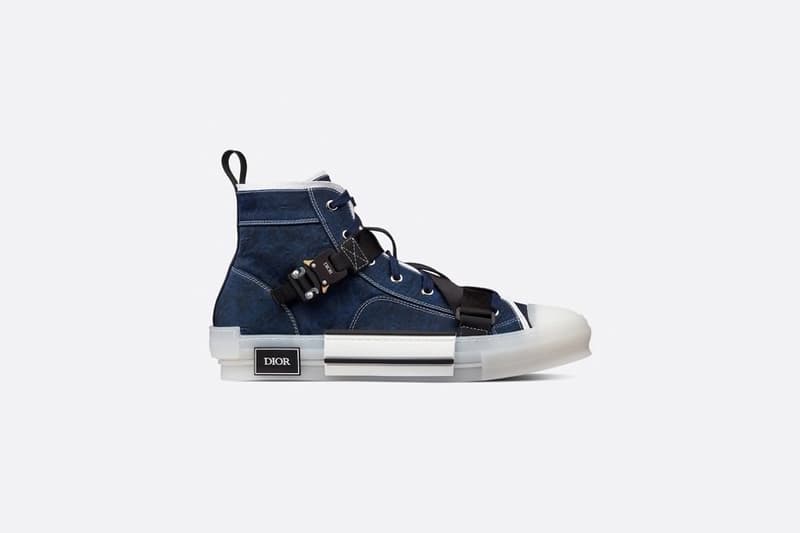 1 of 5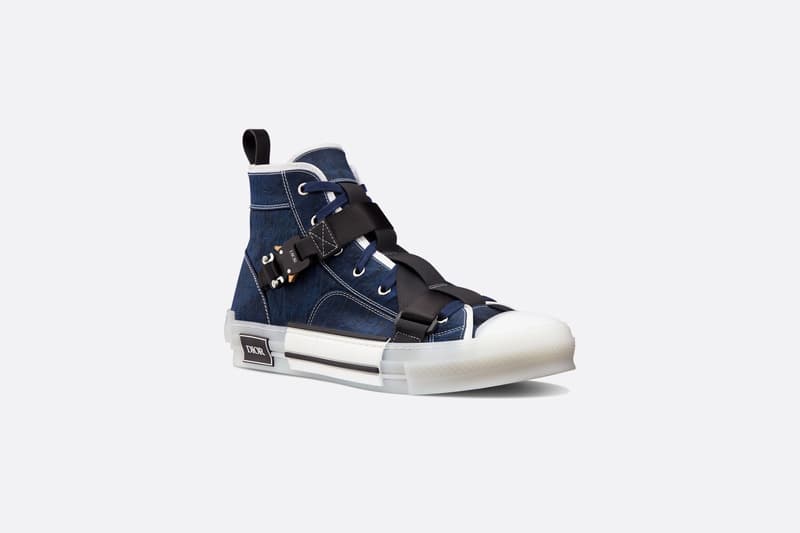 2 of 5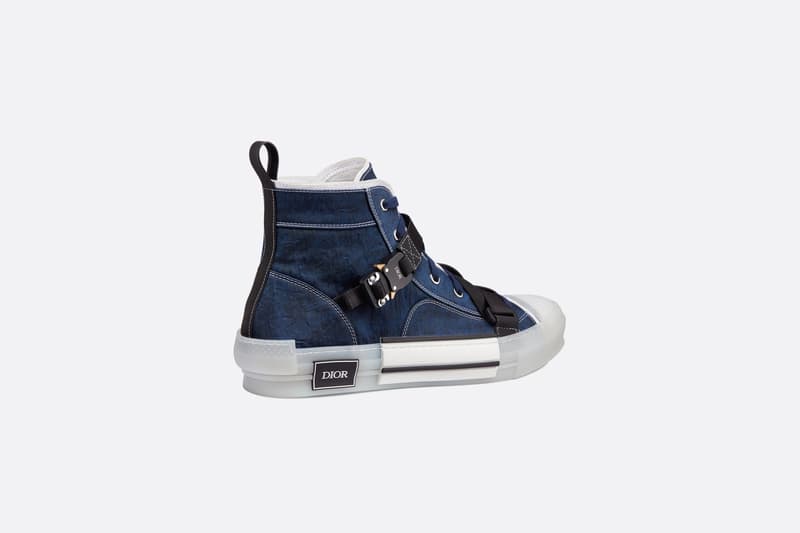 3 of 5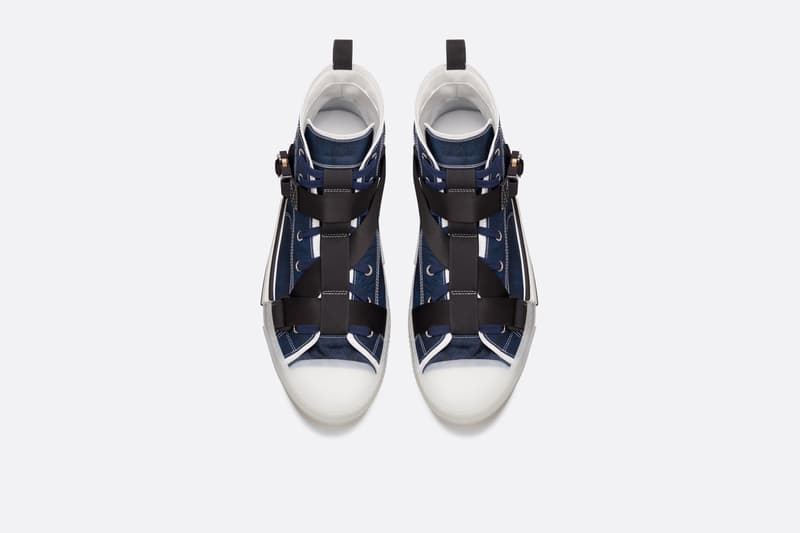 4 of 5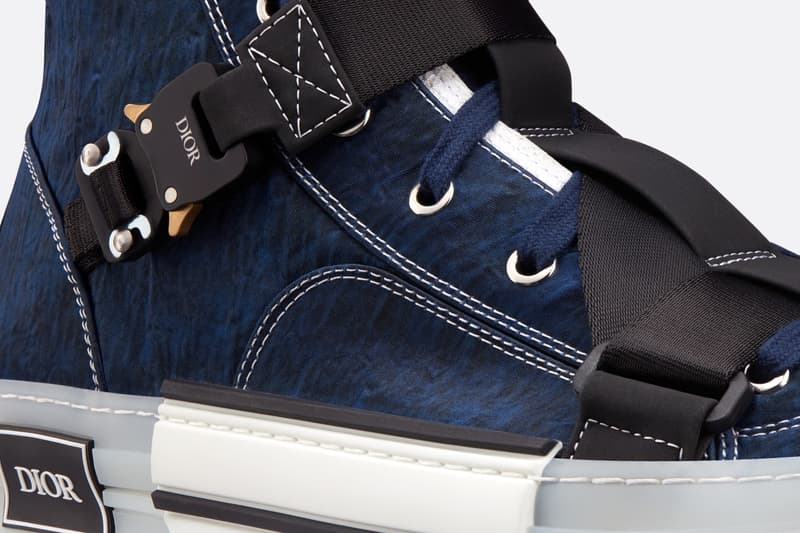 5 of 5
Si la collaboration entre Dior et Alyx avait rejoint quelques stores en août dernier, la sneaker imaginée par les deux griffes vient de faire surface sur l'eshop de la maison française. Vendue 1 200€ la "B23" haute opte pour un revêtement en nylon froissé bleu, une boucle Dior noire le tout sur une semelle en gomme transparente et noire.
Aperçue lors de la Fashion Week la "B23" restait pour l'instant difficile à copper. Vous pouvez dès à présent la retrouver sur l'eshop de Dior.
A découvrir : ALYX vient-il de sortir l'accessoire sneakers qui fera la hype de demain ?