Nicki Minaj annonce sa retraite à la surprise générale, ses fans sont sous le choc
La Queen a cassé Internet.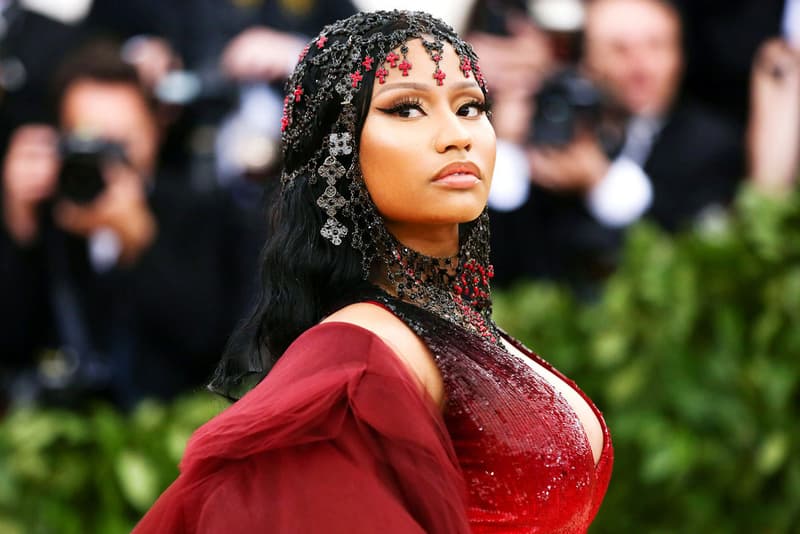 Pour une surprise, c'est une surprise : Nicki Minaj a annoncé sa retraite. Pourtant particulièrement active cet été, jusqu'à la révélation du clip Hot Girl Summer en début de semaine, l'artiste américaine de 36 ans a motivé sa décision par le désir de "fonder une famille".
I've decided to retire & have my family. I know you guys are happy now. To my fans, keep reppin me, do it til da death of me, ❌ in the box- cuz ain't nobody checkin me. ✅ Love you for LIFE ?♥️?

— Mrs. Petty (@NICKIMINAJ) 5 septembre 2019
Pris de court, les fans de la Queen autoproclamée du rap game ont fait part de leur surprise sur les réseaux. Jetez un oeil à un condensé de réactions ci-dessous, et dans l'actu musicale, découvrez les tops albums sortis ce vendredi.
Wait….what pic.twitter.com/oAiT74x2Ll

— ☾hristina✨ (@MoonlightSkies_) 5 septembre 2019
If I un-see it it didn't happen pic.twitter.com/cRArsHLMI7

— Shan.ta.e (@Shan_DiditOnEm) 5 septembre 2019
Blocked and reported

— declan (@idkdeclan) 5 septembre 2019
Comment sa Nicki Minaj prend sa retraite pour profiter de sa famille ? Je suis comme ça : pic.twitter.com/dnfMJsfcis

— Out Of Context TV Realité (@OOCtvreal) 5 septembre 2019
les fans de Nicki Minaj quand elle a annoncé sa retraite : pic.twitter.com/VcHDHiAfNC

— lenny:/ (@lcmbsz) 5 septembre 2019
— Omar • Seeing Ariana in 29 Days ✨ (@omar_afx) 5 septembre 2019