Un Label Parisien Imagine Une Chaise En Hommage À La Collaboration Supreme x Louis Vuitton
Une œuvre au message fort.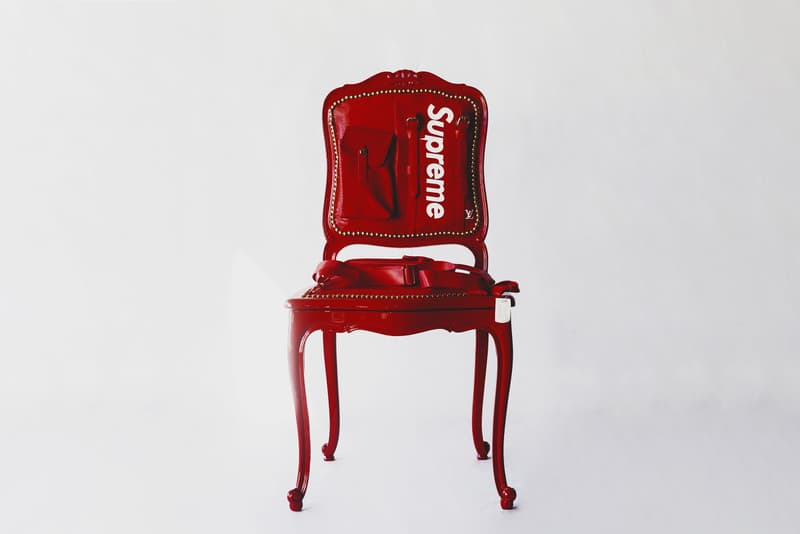 1 of 13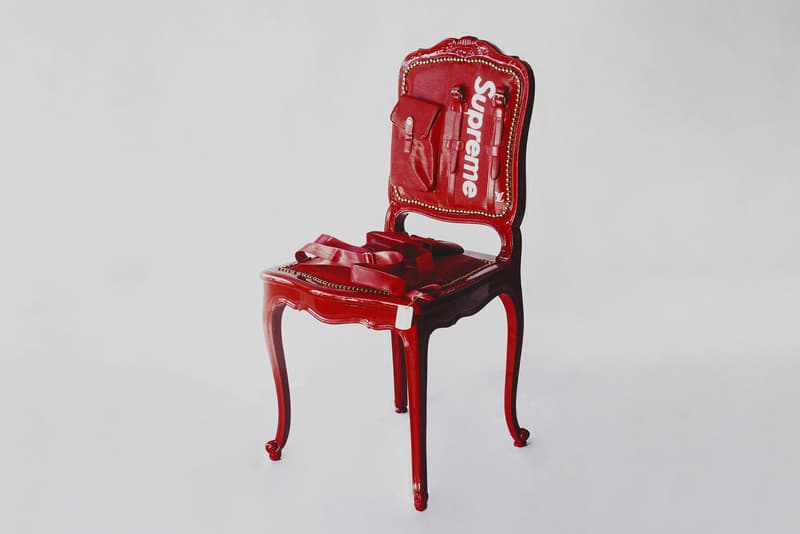 2 of 13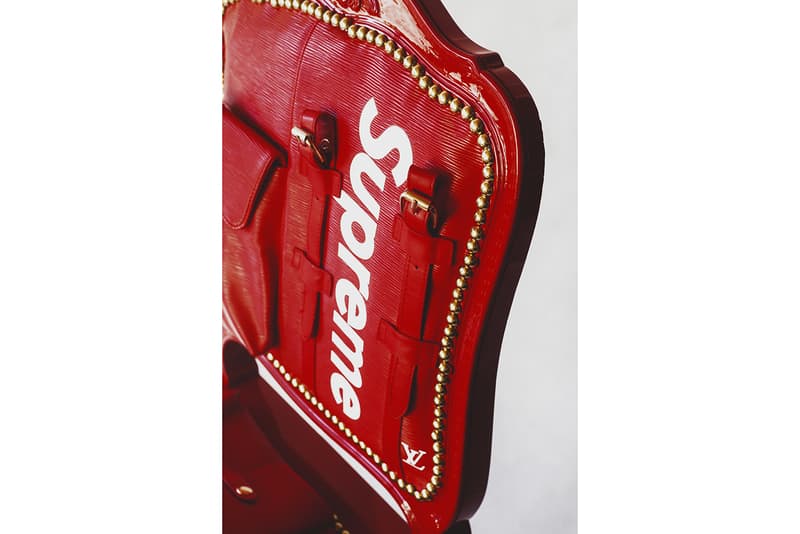 3 of 13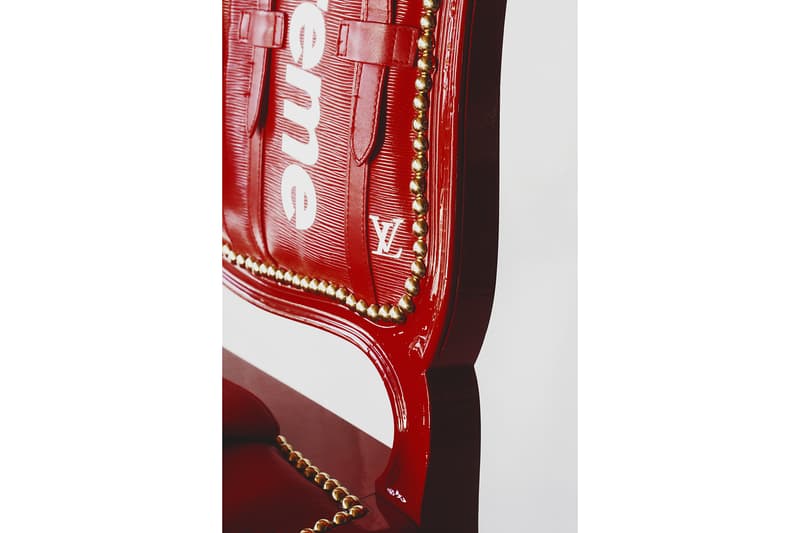 4 of 13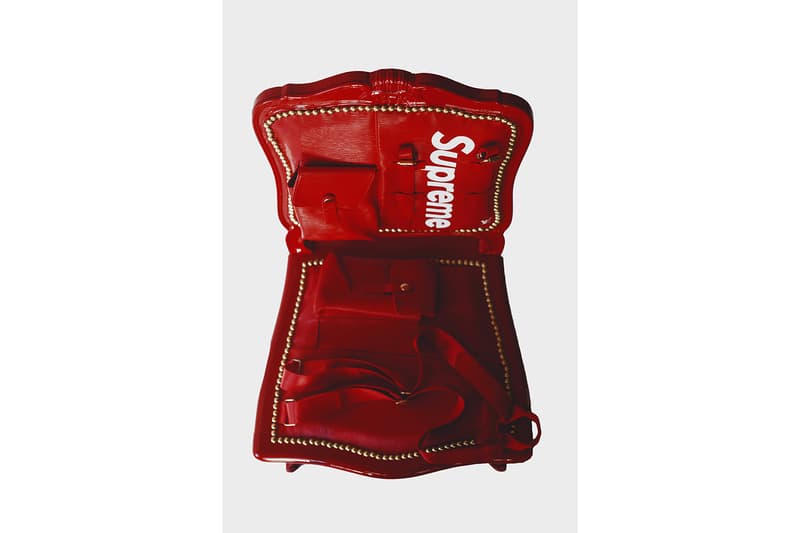 5 of 13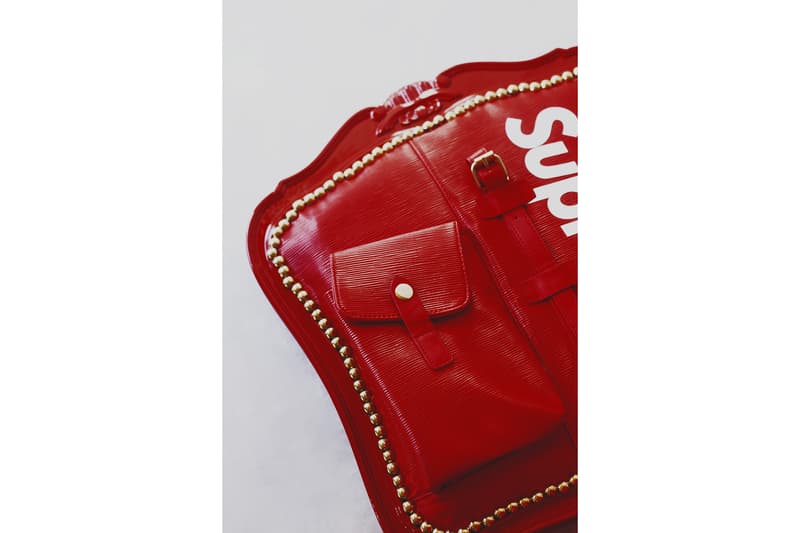 6 of 13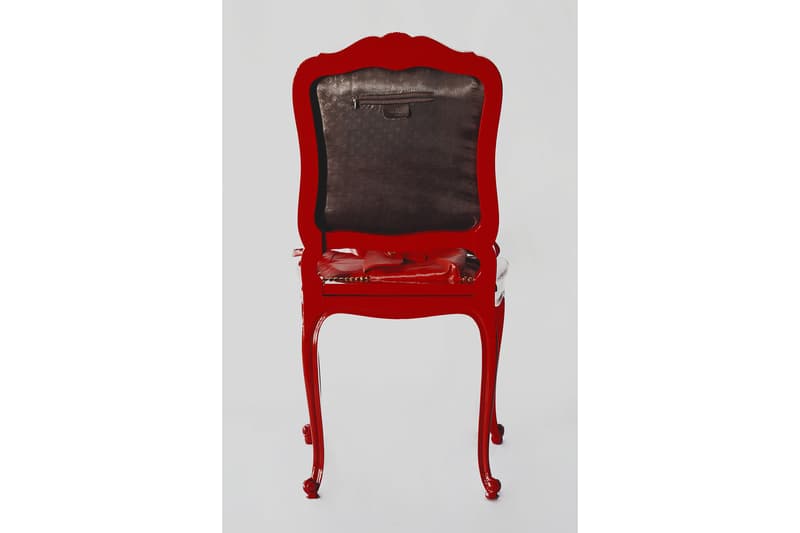 7 of 13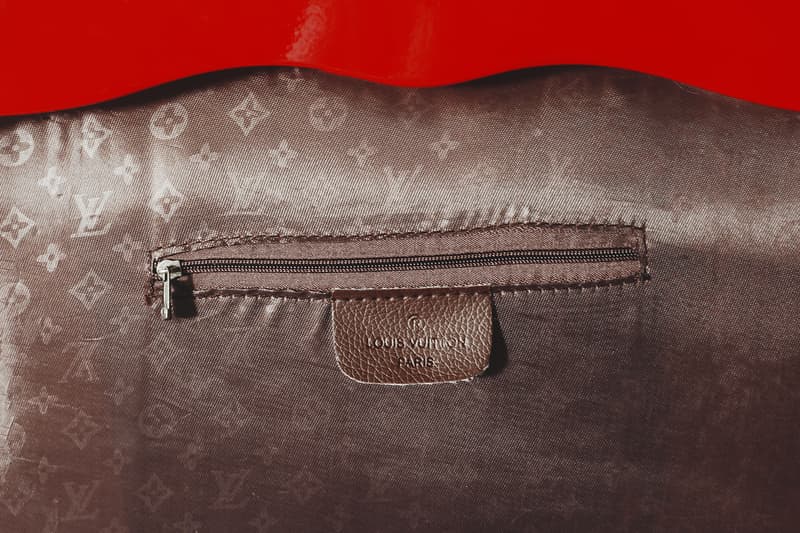 8 of 13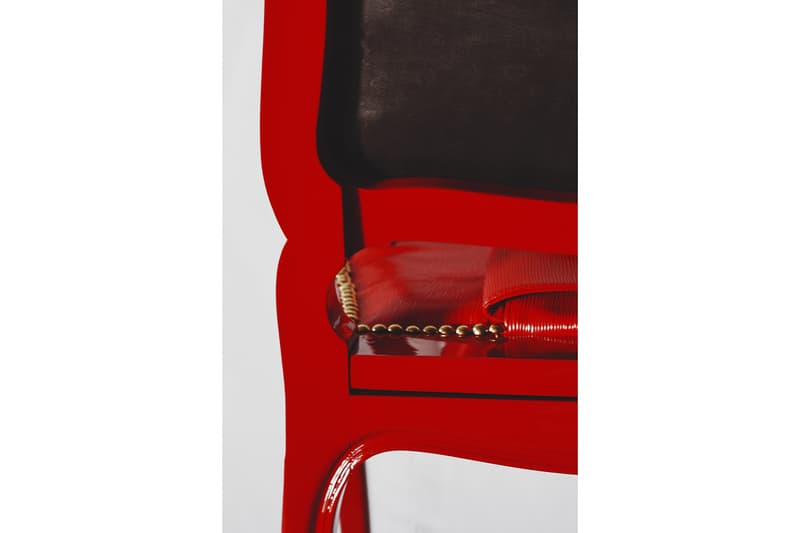 9 of 13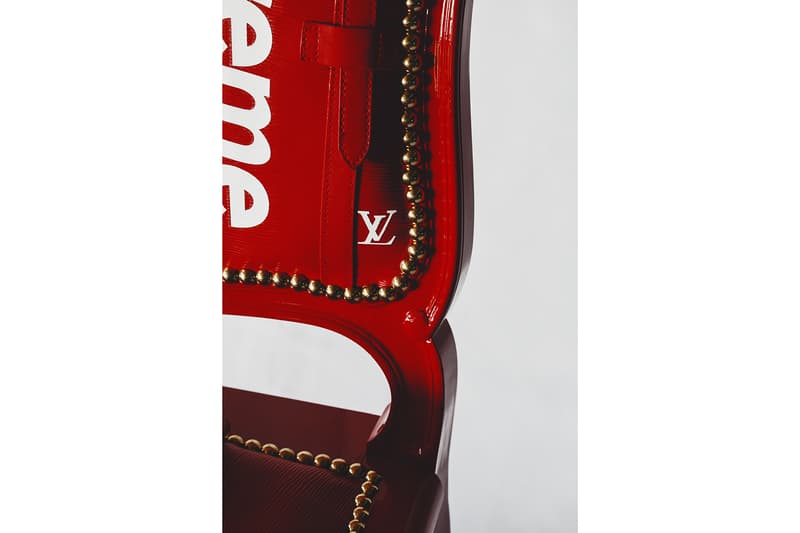 10 of 13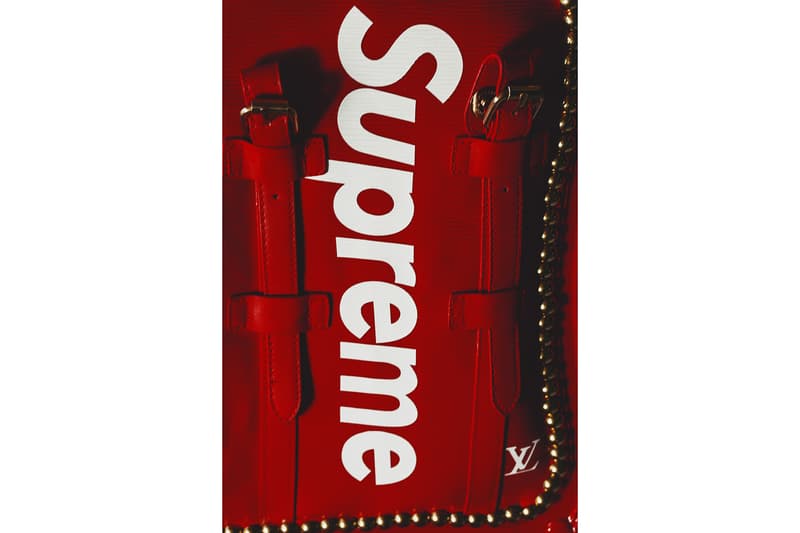 11 of 13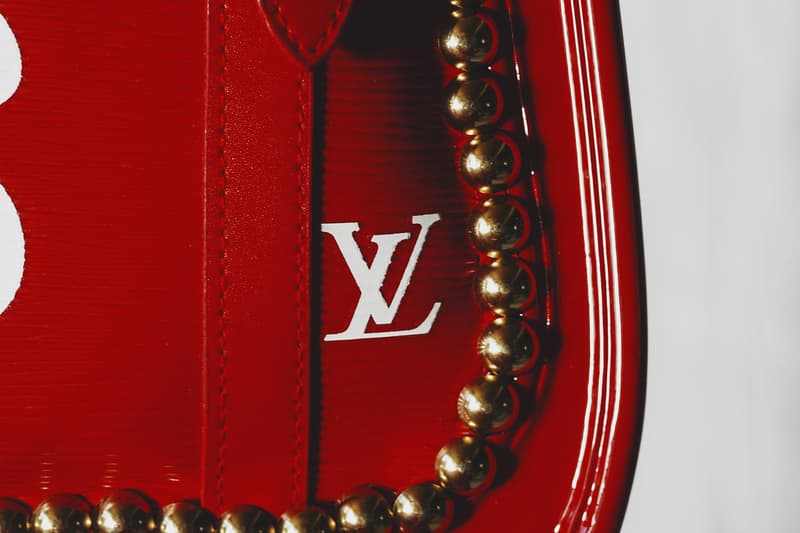 12 of 13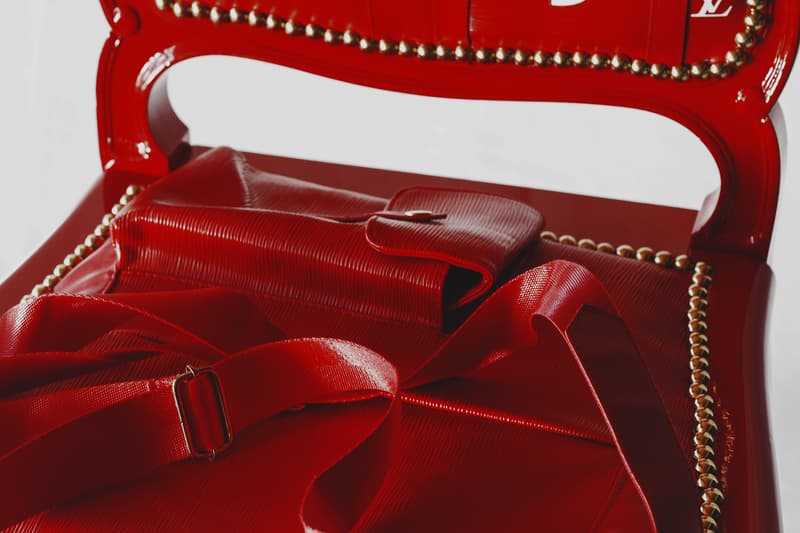 13 of 13
Le label créatif parisien Waiting For Ideas rend hommage à la collaboration entre Supreme et Louis Vuitton en imaginant une chaise affublée de l'univers des deux marques.
Considérée comme l'une des collaborations les plus marquantes dans le monde du streetwear, la collection Supreme x Louis Vuitton fascine aussi bien qu'elle inspire. Si The Shoe Surgeon imaginait une collection denim Supreme x LV pour enfants, c'est au tour du label parisien Waiting For Ideas, qui navigue entre art et mode, de réinterpréter la collaboration iconique avec cette chaise. Le choix de cet objet n'est pas annodin puisqu'il fait référence à l'amour de Supreme pour les produits dérivés étonnants, comme le confirment les accessoires de la collection Printemps/Eté 2019 du label. À travers cette œuvre réalisée dans ces studios, la griffe parisienne a également voulu mettre en avant les problèmes de la contrefaçon, très accessible sur Internet et véritable vol du travail des artistes et designers. En effet, la pièce Supreme x LV qui construit cette chaise a facilement été achetée en ligne pour seulement 30$.
La chaise, au style baroque qui rappelle la tradition française, a été capitonnée de cette pièce Supreme x LV et retravaillée pour être affublée de la couleur rouge iconique du label new-yorkais. On retrouve les logos Supreme et Louis Vuitton sur le dossier et de multiples poches et détails qui rappellent l'univers du streetwear. Le dos est affublé d'un monogramme LV et d'une étiquette de la maison française. Waiting For Ideas a souhaité réunir savoir-faire français, design streetwear et message fort dans cet objet hommage à l'une des collaborations les plus marquantes de ces dernières années.
Découvrez la chaise Supreme x Louis Vuitton imaginée par Waiting For Ideas, qui n'est pas destinée à la vente, en images ci-dessus.
Si vous aimez le label new-yorkais, ne ratez pas votre chance de shopper des pièces Supreme pour seulement 1€.