Voici la scène inédite du prochain Star Wars dévoilée lors d'un événement Fortnite
Un clip de quelques secondes à revoir ici.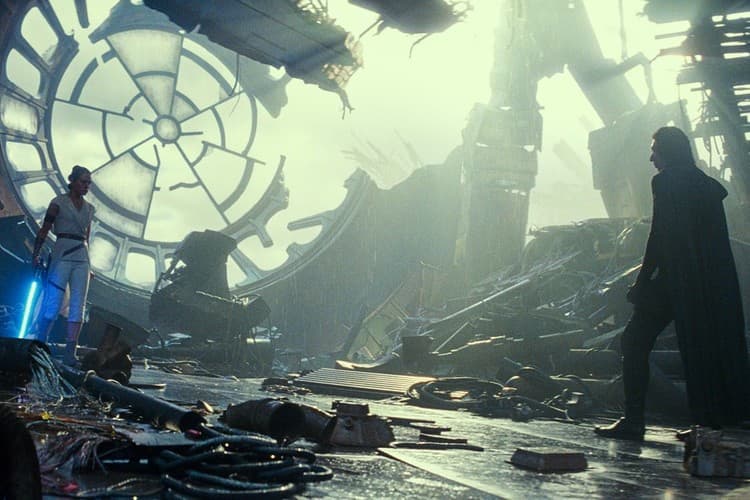 L'événement était attendu par les fans des deux franchises, la rencontre entre Star Wars et Fortnite a eu lieu ce samedi 14 décembre. Une scène inédite du prochain volet "The Rise of Skywalker" a été dévoilée.
L'événement s'est ouvert avec l'arrivée d'Abrams sur un Millennium Falcon, au milieu d'une bataille avec des chasseurs TIE et quelques Star Destroyers. Après un préambule, un bref clip exclusif de "Rise of Skywalker" a été projeté avec à l'écran les héros Rey, Finn et Poe. Une vidéo enregistrée par certains internautes et repostée sur les réseaux sociaux.
À la toute fin de ce live les joueurs de Fortnite ont également pu voter pour leur couleur de sabre laser préférée. Un vote qui a ensuite donné lieu à l'apparition des armes mythiques dans le jeu. Un nouvel ensemble de défis sur le thème de Star Wars a également été ajouté avec des objets à débloquer.
Teasé depuis plus d'une semaine ce crossover a même fait planter le site de Fortnite à cause de connexions simultanées trop nombreuses. Si vous avez raté le live, la scène inédite de "Star Wars : The Rise of Skywalker" est à revoir ci-dessous.
La scène présentée exclusivement pendant l'événement Star Wars sur Fortnite ! #TheRiseofSkywalker pic.twitter.com/i5qwStYgRl

— Star Wars Empire (@SWEmpire_) December 14, 2019
?Vidéo de l'évènement Fortnite avec un extrait de Star Wars : l'Ascension de Skywalker dedans ! ? pic.twitter.com/YjnzBxFKt2

— jeuxvideo.com (@JVCom) December 14, 2019
Here's a quick look at lightsaber gameplay #Fortnite pic.twitter.com/ukDBVEROhi

— Fortnite News | LootLake.net (@LootLakeBR) December 14, 2019