Kylian Mbappé célébré à Bondy avec une immense fresque à son effigie
Installée sur un batiment de la ville.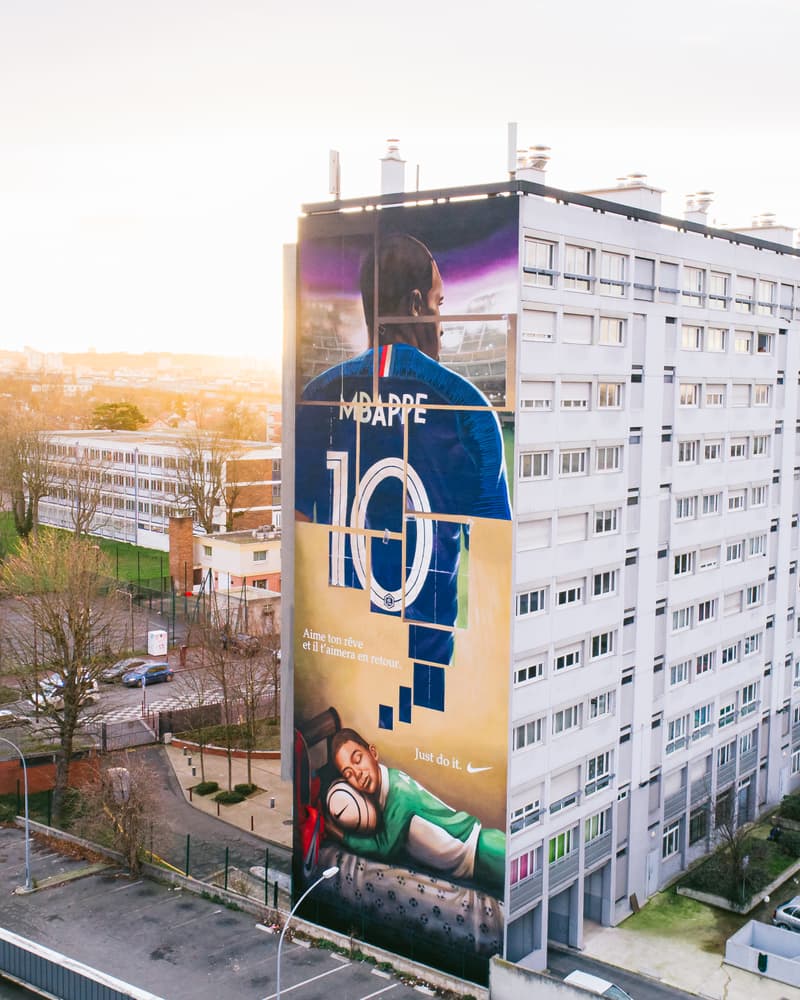 1 of 3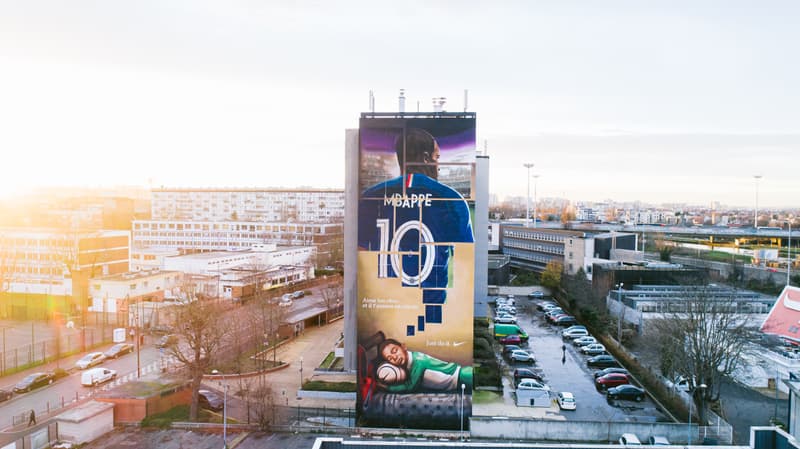 2 of 3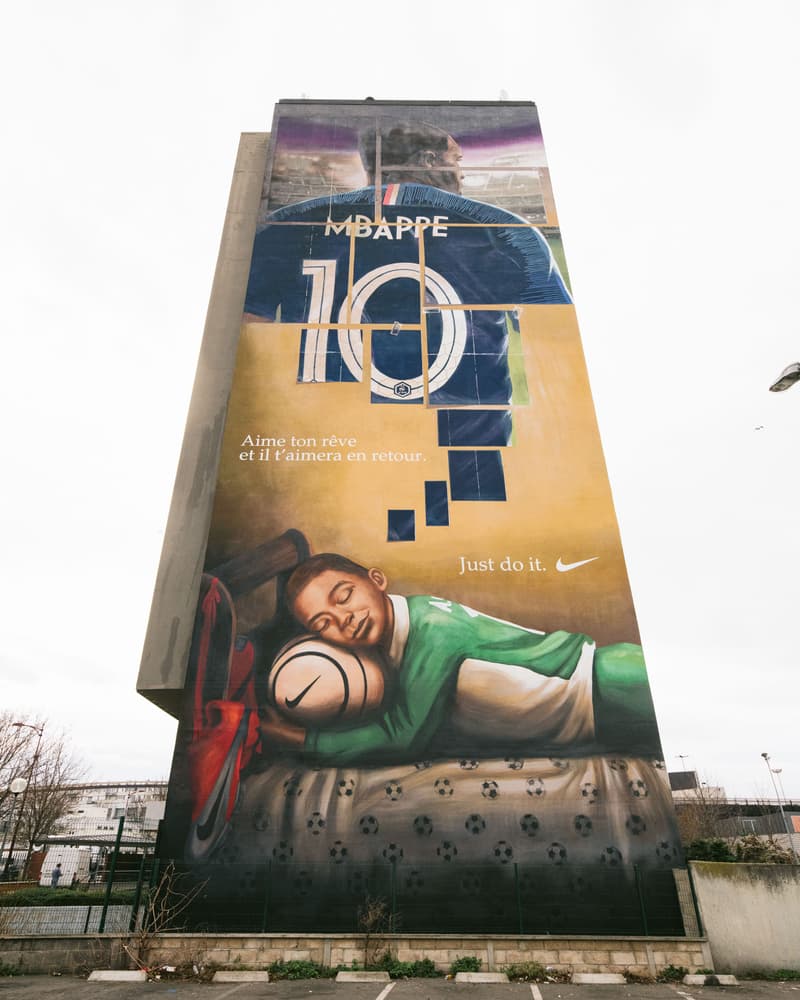 3 of 3
Kylian Mbappé est mis à l'honneur par sa ville natale de Bondy qui installe une immense fresque à son effigie sur les murs d'un batiment de la ville.
À l'occasion de son premier vestiaire en collab avec Nike, le joueur du PSG rendait hommage à sa ville natale avec une collection intitulée "Bondy Dreams" soulignant le parcours d'un kid du Grand Paris ayant réalisé ses rêves en devenant l'un des meilleurs footballeurs de la planète. "C'était vraiment important pour moi de rendre hommage à cette ville et à ce club donc qui m'ont tant apporté" nous confiait l'attaquant.
Symbole d'un état d'esprit et de motivation pour la jeunesse parisienne, Kylian Mbappé se voit désormais honoré à travers une énorme fresque aménagée sur un bâtiment de Bondy. L'œuvre représente un jeune Mbappé endormi la tête sur un ballon de foot, rêvant de la grandeur et du succès qu'il connaît actuellement en tant que numéro 10 de l'équipe de France.
Découvrez la fresque en hommage à Kylian Mbappé installée à Bondy ci-dessous.
Plongez au cœur du lancement de la collection Nike x Kylian Mbappé à l'occasion de laquelle nous rencontrions le jeune joueur.