Sotheby's va mettre en vente la collection d'art de Marc Jacobs estimée à plusieurs millions de dollars
Se côtoient des œuvres de Basquiat, Jeff Koons ou Ed Ruscha.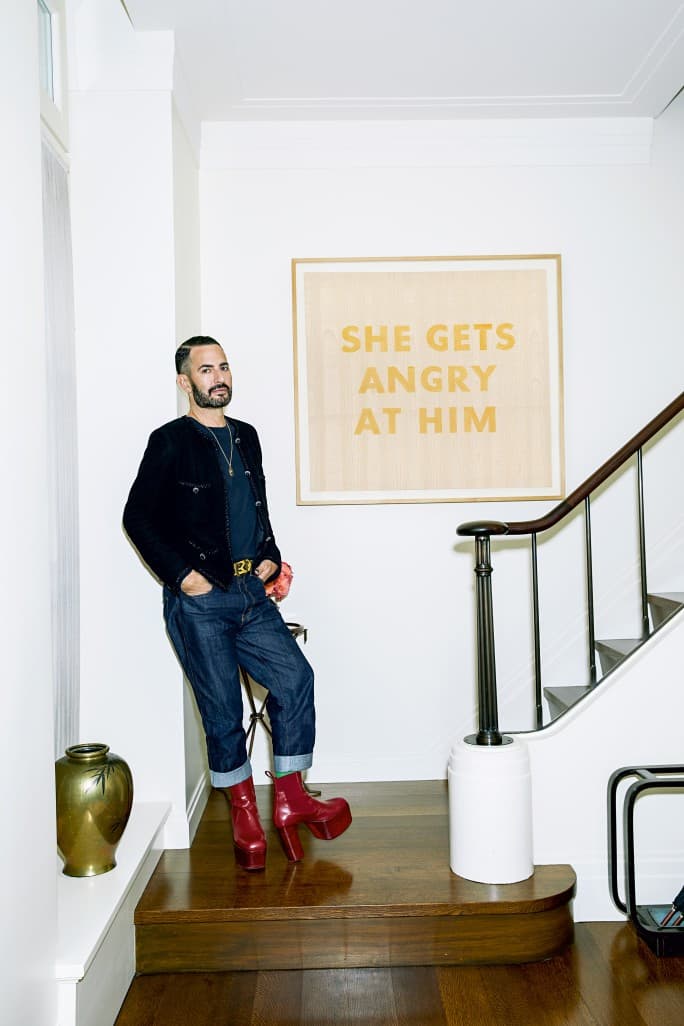 1 of 5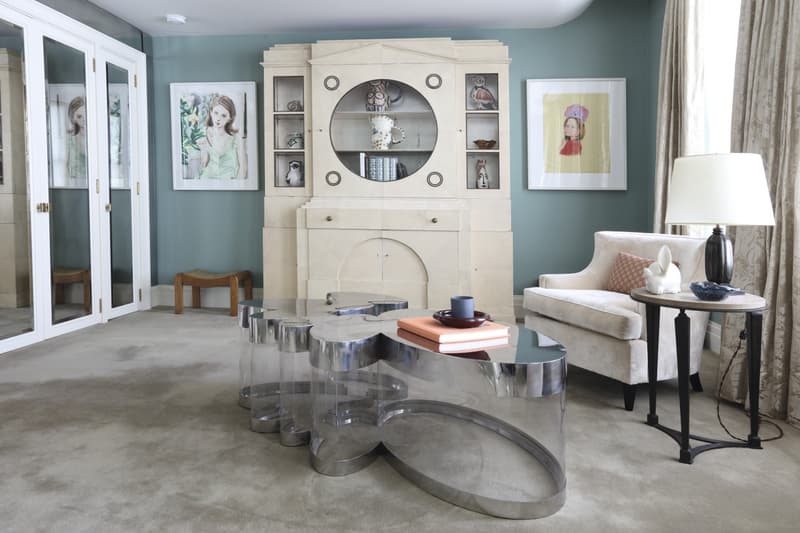 2 of 5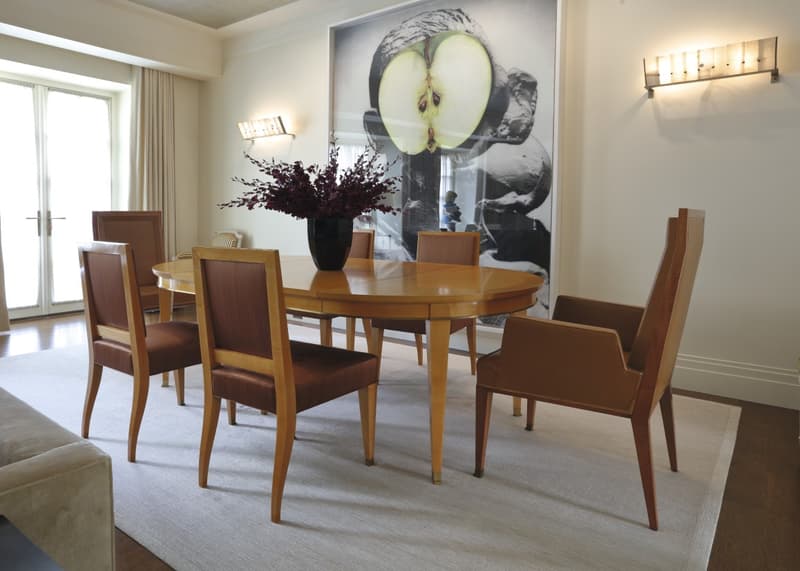 3 of 5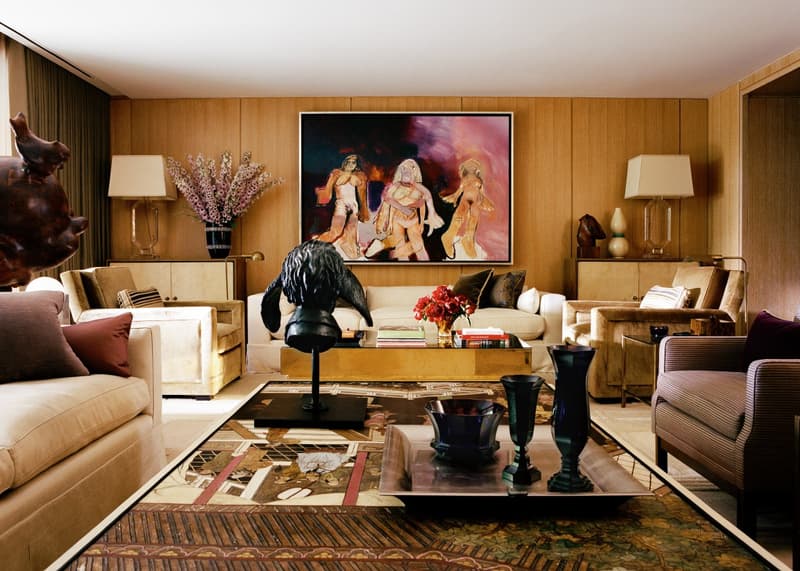 4 of 5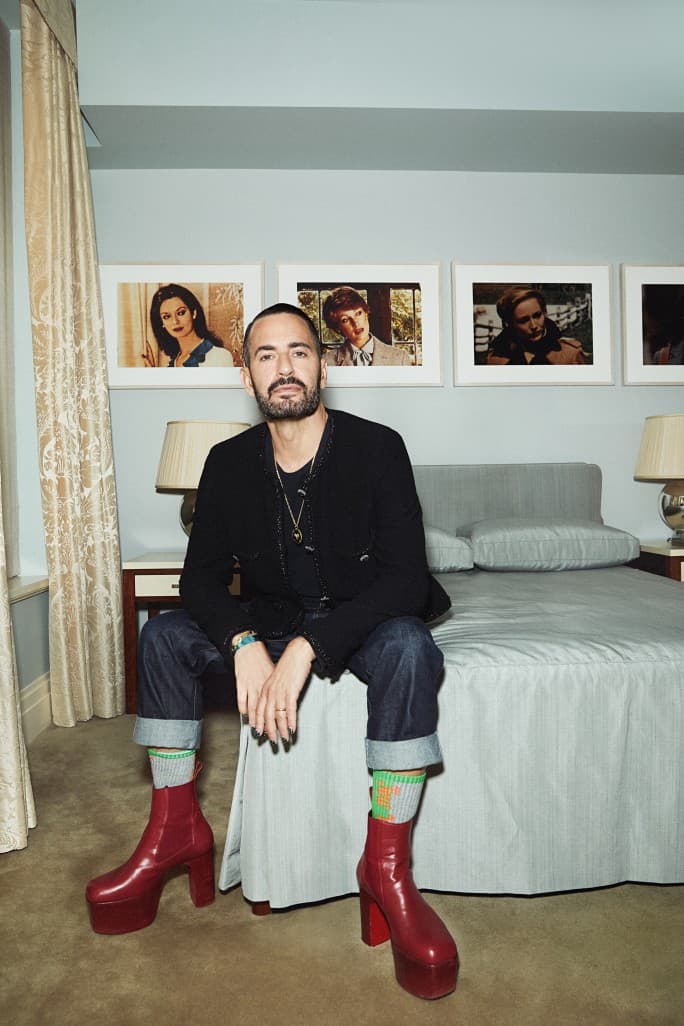 5 of 5
À l'occasion de la vente de son appartement new-yorkais, le designer américain Marc Jacobs se sépare de l'ensemble de sa collection d'œuvres d'art estimée à plusieurs millions de dollars lors d'une vente aux enchères organisée par Sotheby's New-York.
Amateur d'art depuis toujours et notamment ami de Jean-Michel Basquiat dans les années 80, le créateur de mode achetait enfin sa toute première œuvre signée Mike Kelley en 2000 après plusieurs années à avoir été "vraiment intimidé par le monde de l'art" explique-til. Marc Jacobs se prend alors de passion pour l'artistique et au fil des années amasse une collection de plus de cent œuvres, des "Yorkshire Terriers" de Jeff Koons au "Soothsayer" de Basquiat en passant par "She gets angry at him" de Ed Ruscha, l'objet le plus cher de sa collection estimé à 3 millions de dollars.
Une collection à grande valeur financière et sentimentale dont la vente représente un nouveau départ pour Marc Jacobs : "Même s'il sera difficile de m'en séparer, je pense qu'il est temps que je me donne l'occasion de repartir à zéro" confie-t-il lors d'une longue interview pour Sotheby's.
Découvrez ci-dessus un aperçu en images de la collection de Marc Jacobs qui sera vendue aux enchères chez Sotheby's New-York à partir du 15 novembre prochain.
Dans notre actualité artistique, la photographe belge Charlotte Abramow expose désormais ses œuvres à New-York.