Louis Vuitton confectionne la malle du trophée de la Coupe Davis 2019
Une première historique.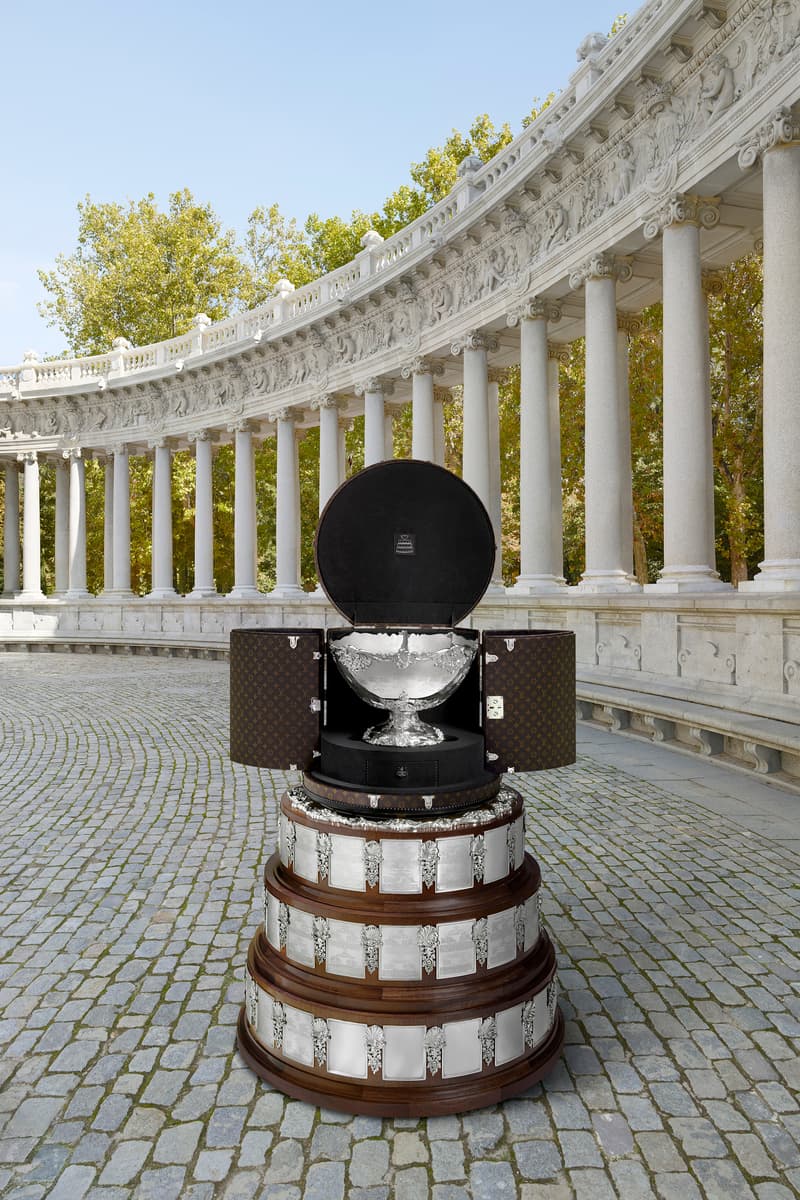 1 of 2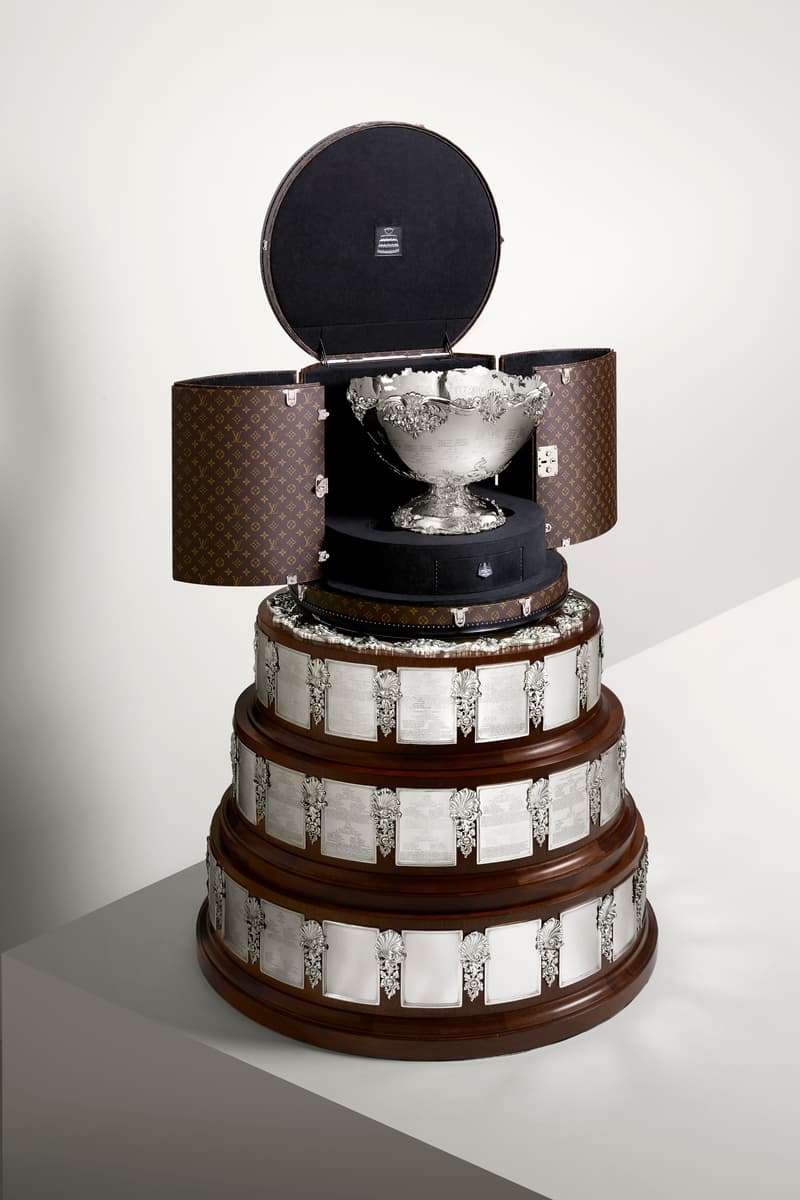 2 of 2
Après avoir créé le coffret pour le Championnat du Monde de League of Legends, Louis Vuitton se tourne vers un sport plus traditionnel et imagine la malle de transport du trophée de la Coupe Davis 2019, prestigieuse compétition internationale de tennis masculin par équipes.
Première contribution de la Maison dans l'histoire de la compétition, la malle sur-mesure a été fabriquée dans les prestigieux ateliers Louis Vuitton à Asnières. Elle repose sur la massive base du trophée et se présente sous forme circulaire confectionnée de la toile Monogram Macassar signature de LV, de pièces de cuir et de fermoirs en palladium et en laiton. Cette véritable prouesse d'artisanat accompagnera le trophée qui sera remis au vainqueur de la compétition le 24 novembre prochain à la Caja Mágica de Madrid.
Découvrez en images la malle du trophée de la Coupe Davis 2019 confectionnée par Louis Vuitton, et si vous l'aviez raté la maison française propose désormais un service de gravure pour sa bagagerie.