adidas dévoile un pack de sneaker Star Wars inspiré des vaisseaux spatiaux emblématiques de la saga
Disponible dès aujourd'hui.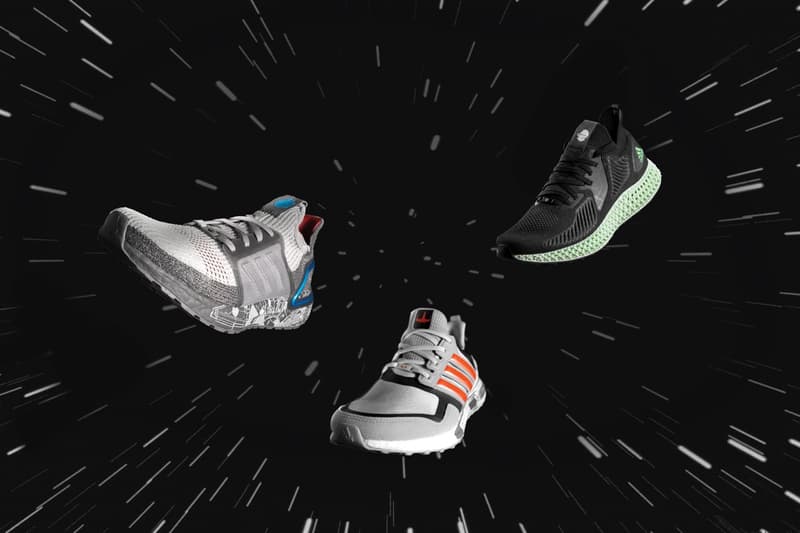 1 of 6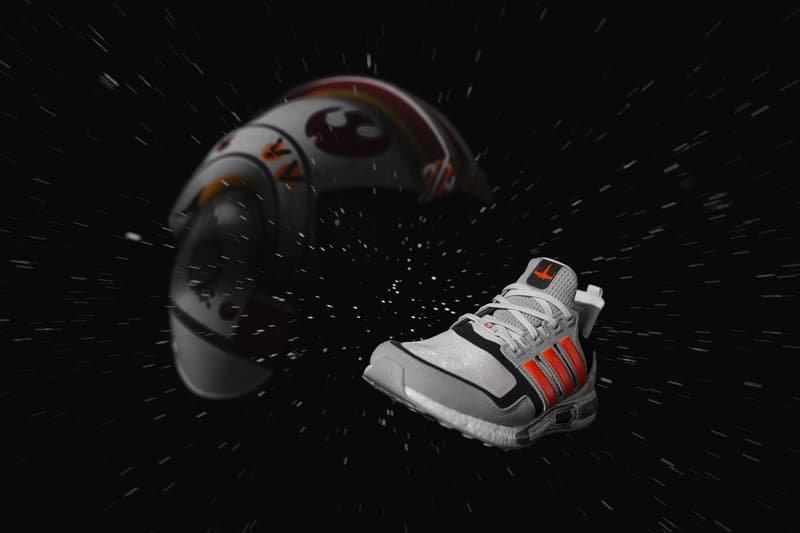 2 of 6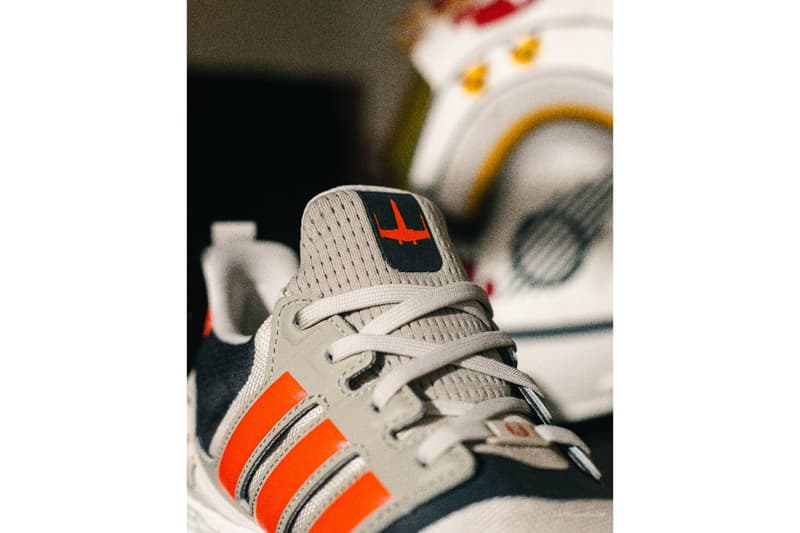 3 of 6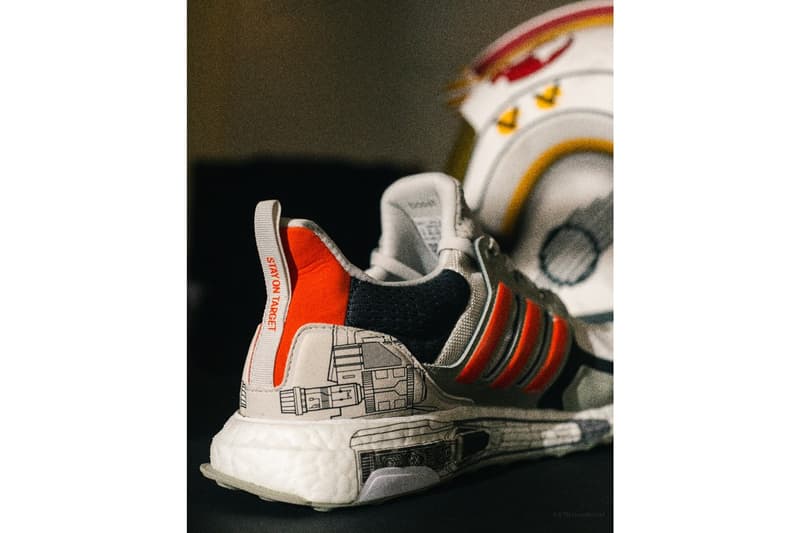 4 of 6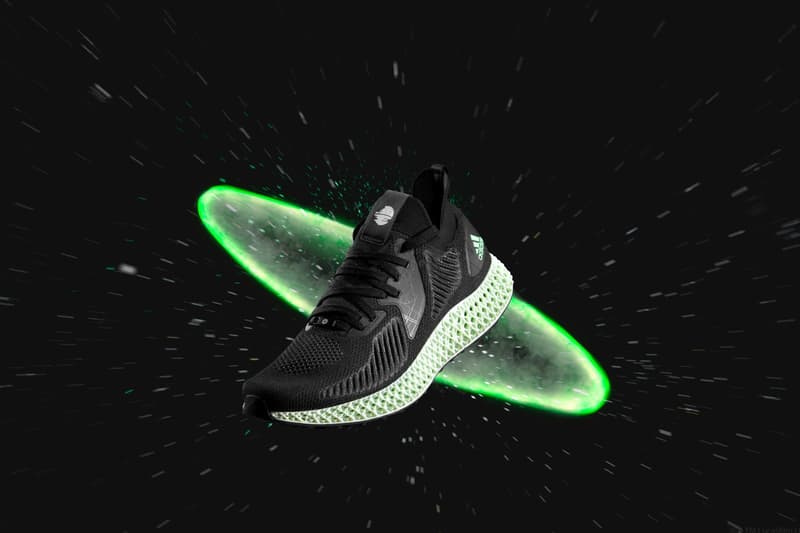 5 of 6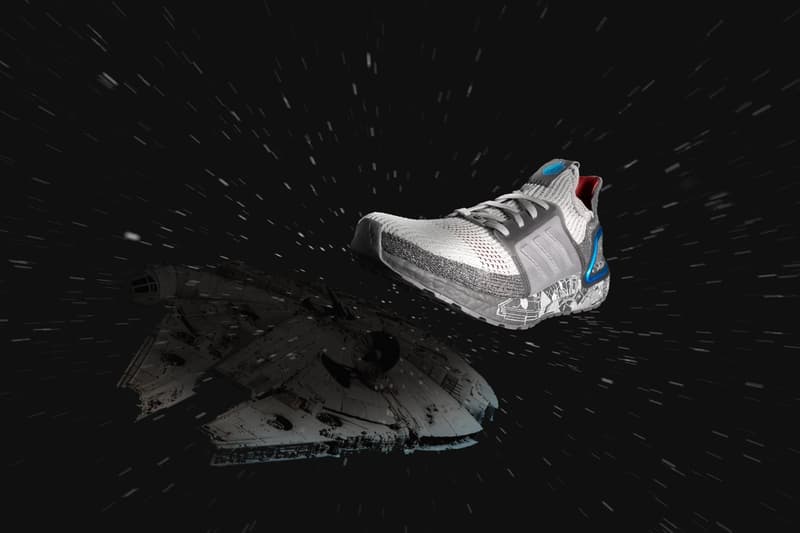 6 of 6
En attendant la sortie du prochain film Star Wars : The Rise of Skywalker en salle en décembre prochain, les activations autour de l'univers imaginé par George Lucas se multiplient. Et aujourd'hui, c'est adidas qui révèle l'intégralité d'un nouveau pack inspiré des vaisseaux spatiaux les plus emblématiques de l'univers Star Wars sur trois modèles : l'UltraBOOST S&L, UltraBOOST 10 et l'Alphaedge 4D.
L'UltraBOOST S&L rend hommage aux couleurs iconiques du légendaire X-Wing Starfighter de l'Alliance avec des nuances sésame et orange quand l'UltraBOOST 19 reprend les coloris du Falcon Millenium. Enfin, l'Alphaedge 4D est revisitée façon Étoile de la Mort de l'Empire avec des imprimés 3D et des détails réflectifs. Chaque paire est flanquée de quelques citations célèbres de la sage comme " The Force Will Be With You, Always", "The Power of the Dark Side" ou encore "Jump to Lightspeed".
Jetez un œil aux visuels détaillés du pack Star Wars x adidas dans la galerie photo ci-dessus et sachez que celui-ci est d'ores et déjà disponible en magasin et sur le shop en ligne d'adidas depuis ce jeudi. Dans le reste de l'actualité, Samsung a dévoilé une édition limitée de son Galaxy Note 10+ inspiré, lui aussi, de l'univers Star Wars.