Certains de ses anciens morceaux leakent, Pusha T s'emporte sur Twitter
"Je vais faire de toi un exemple"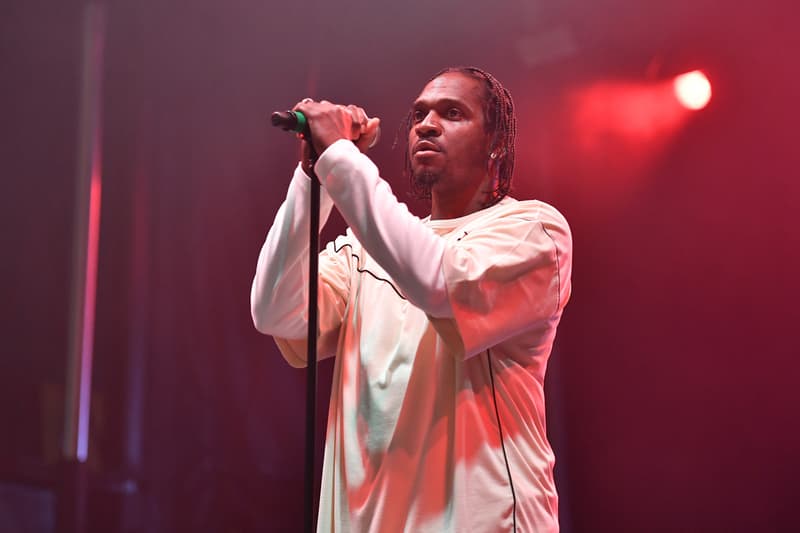 Depuis quelques jours, une poignée de morceaux inédits de Pusha T a fait surface sur internet, laissant le rappeur new-yorkais très énervé comme le prouve sa dernière sortie sur Twitter.
En effet, si "King Push" a affirmé "je me fiche des leaks car lorsque la musique est vieille pour moi ça n'a pas vraiment d'importance", il en profite pour prévenir la personne derrière ces fuites que ces actes ne seront pas sans conséquences : "Je vais faire de toi un exemple… et personne ne peut empêcher ça, pas Kanye, personne ! Juste parce que tu crois que tu peux jouer avec moi". Le rappeur partage ensuite l'expression "It ain't no fun when the rabbit got the gun", un dicton populaire aux États-Unis signifiant que la chance peut vite tourner et les rôles s'nverser. La sortie de Push s'achève par un simple "ALL YOU NIGGAS WEIRD!!!". 
Découvrez ci-dessous les derniers tweets de Pusha T suite aux récents leaks de ses morceaux, et si vous l'aviez raté Kanye West voyait également son album YANDHI fuiter sur Spotify. 
alll the leaks is cute, i don't care for real cause once music is old to me it doesn't matter…but i promise u this, if i find out who is leaking it i will make a decent example out of u…and no one can stop it, no Kanye, nobody! Just cause u think u can play with me ☺️

— King Push (@PUSHA_T) 13 octobre 2019
"It ain't no fun when the rabbit got the gun…" hahahahahahahahahahaahhahahahahahahhahahhaaahhahahhahhahhahahhahhahahahahahhahhaaahahahhah

— King Push (@PUSHA_T) 13 octobre 2019
ALL YOU NIGGAS WEIRD!!!

— King Push (@PUSHA_T) 13 octobre 2019