AVANT, le magazine dédié à la mode vintage, présente son deuxième numéro consacré aux vêtements militaires
Nouvelle plongée dans l'Histoire.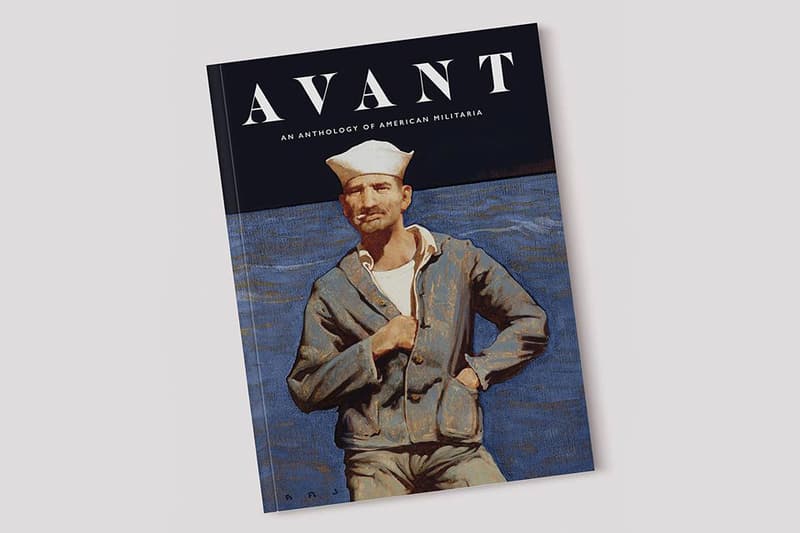 AVANT, le magazine dédié au vintage, est de retour avec un deuxième numéro. Après une édition inaugurale sur le workwear US, voilà que le journaliste Eric Maggiori – nom qui ne sera pas étranger aux lecteurs de So Foot – s'est attaqué au militaire. "Anthology of American Militaria" explore ainsi les vêtements des forces armées américaines, notamment ceux portés lors des grandes guerres du XXe siècle.
On y découvrira, à l'image d'un sujet sur les personnalisations de flight jackets d'aviateurs, des centaines d'images inédites d'époque. Et par le biais d'interventions d'experts, marchands et passionnés de vintage, on apprendra surtout beaucoup, du pourquoi la marine US a adopté le denim au comment l'uniforme militaire a influé sur la mode masculine – et inversement, comment les réseaux sociaux bouleversent aujourd'hui le marché du vintage. Autant d'histoires dans l'Histoire.
1 of 5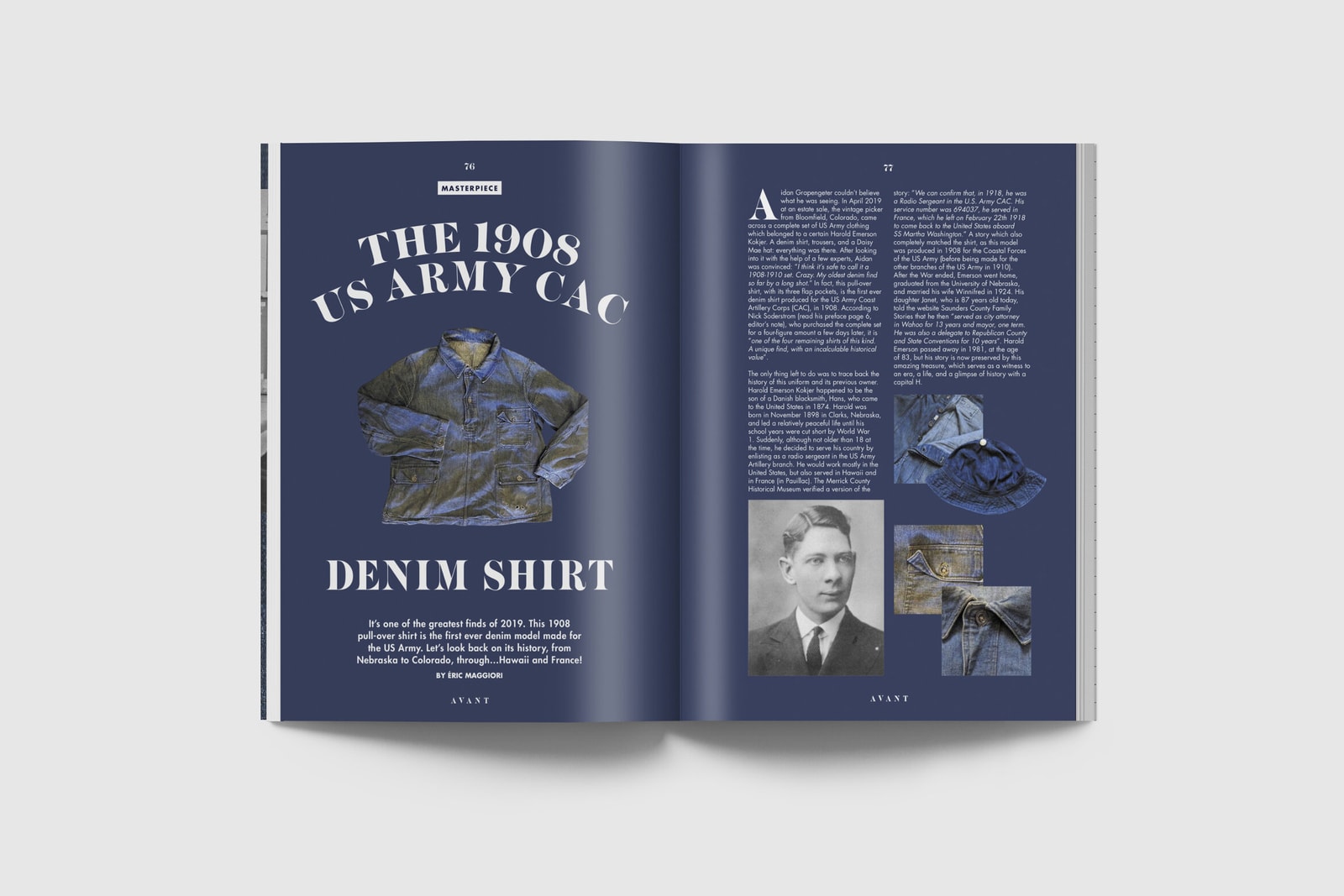 2 of 5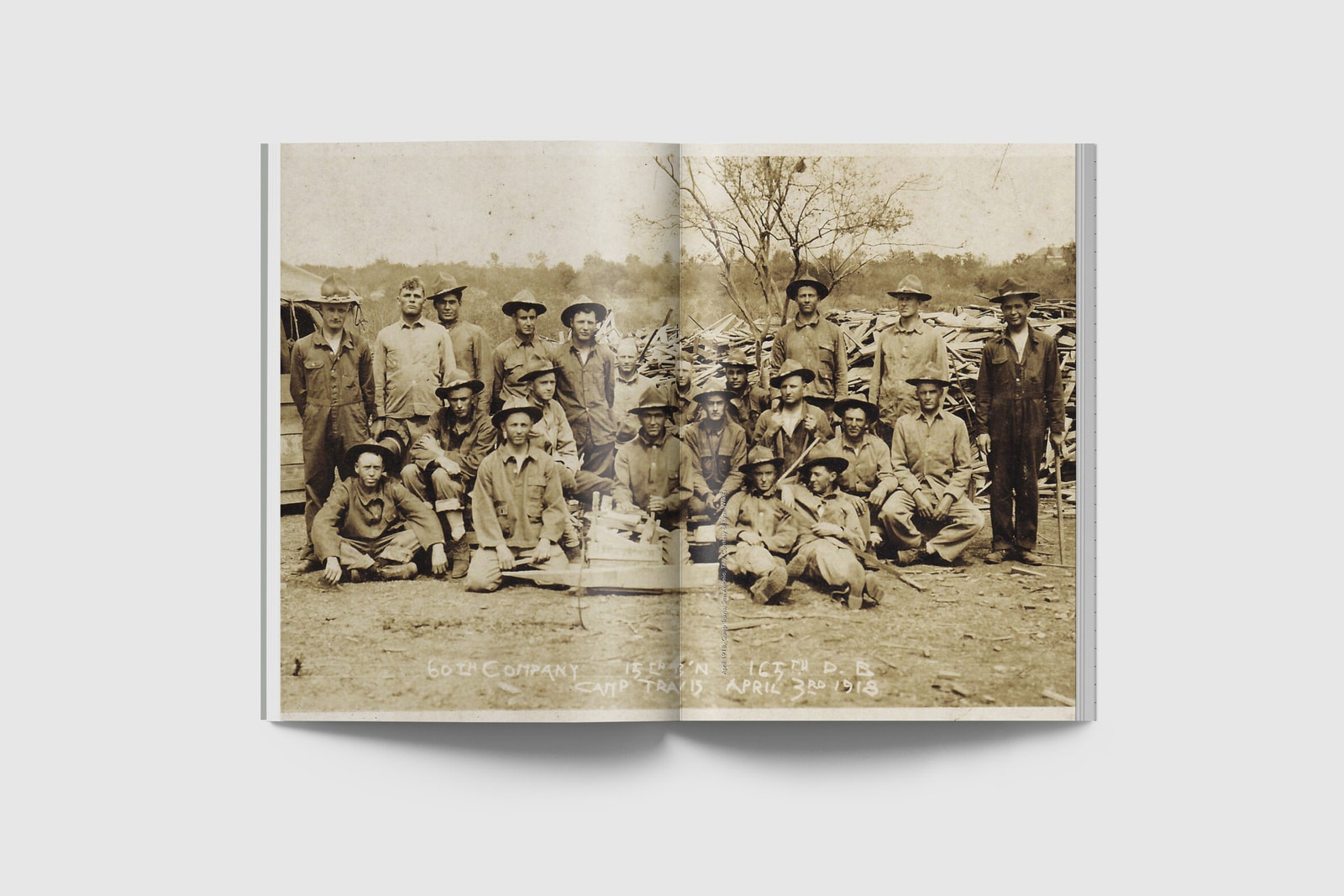 3 of 5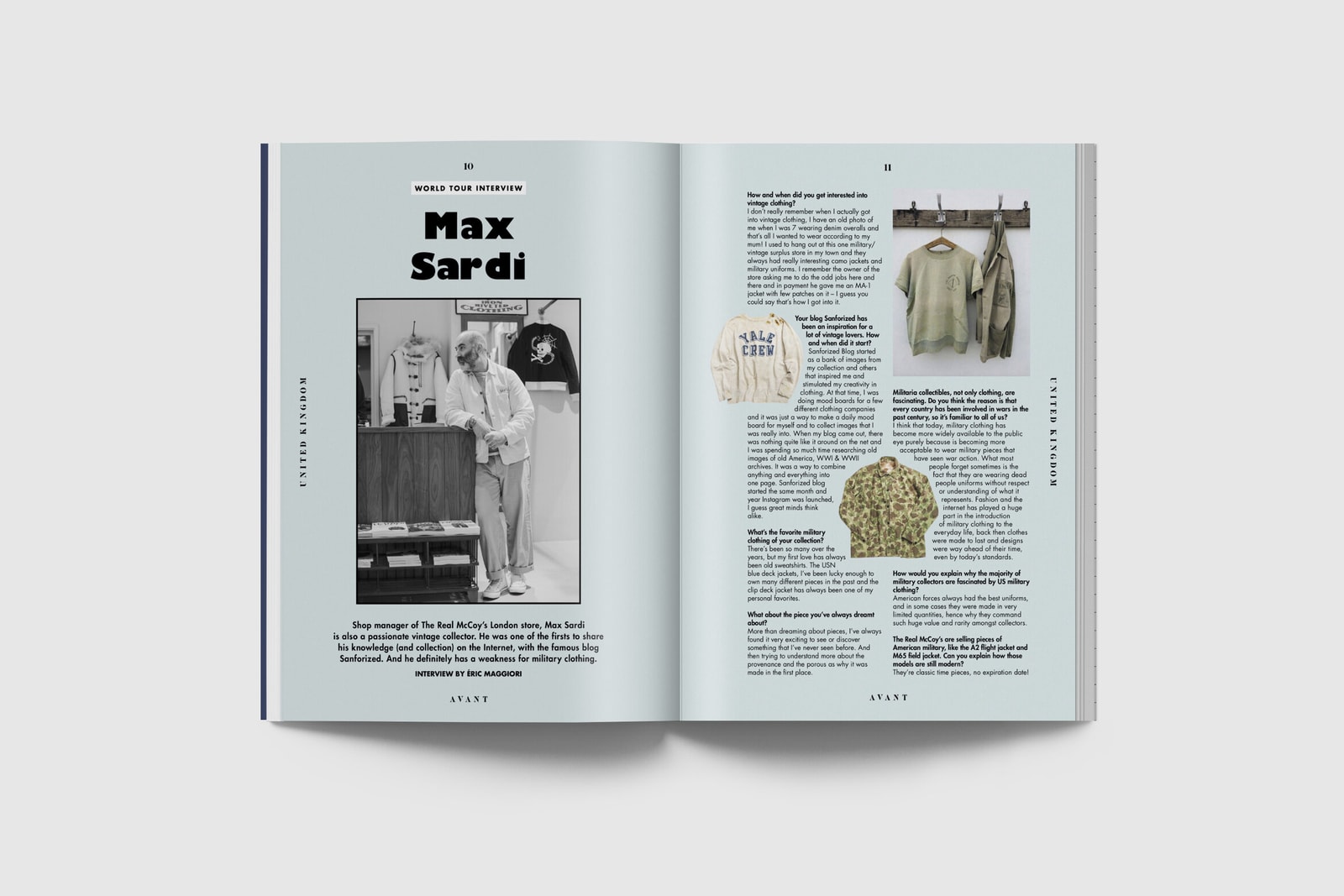 4 of 5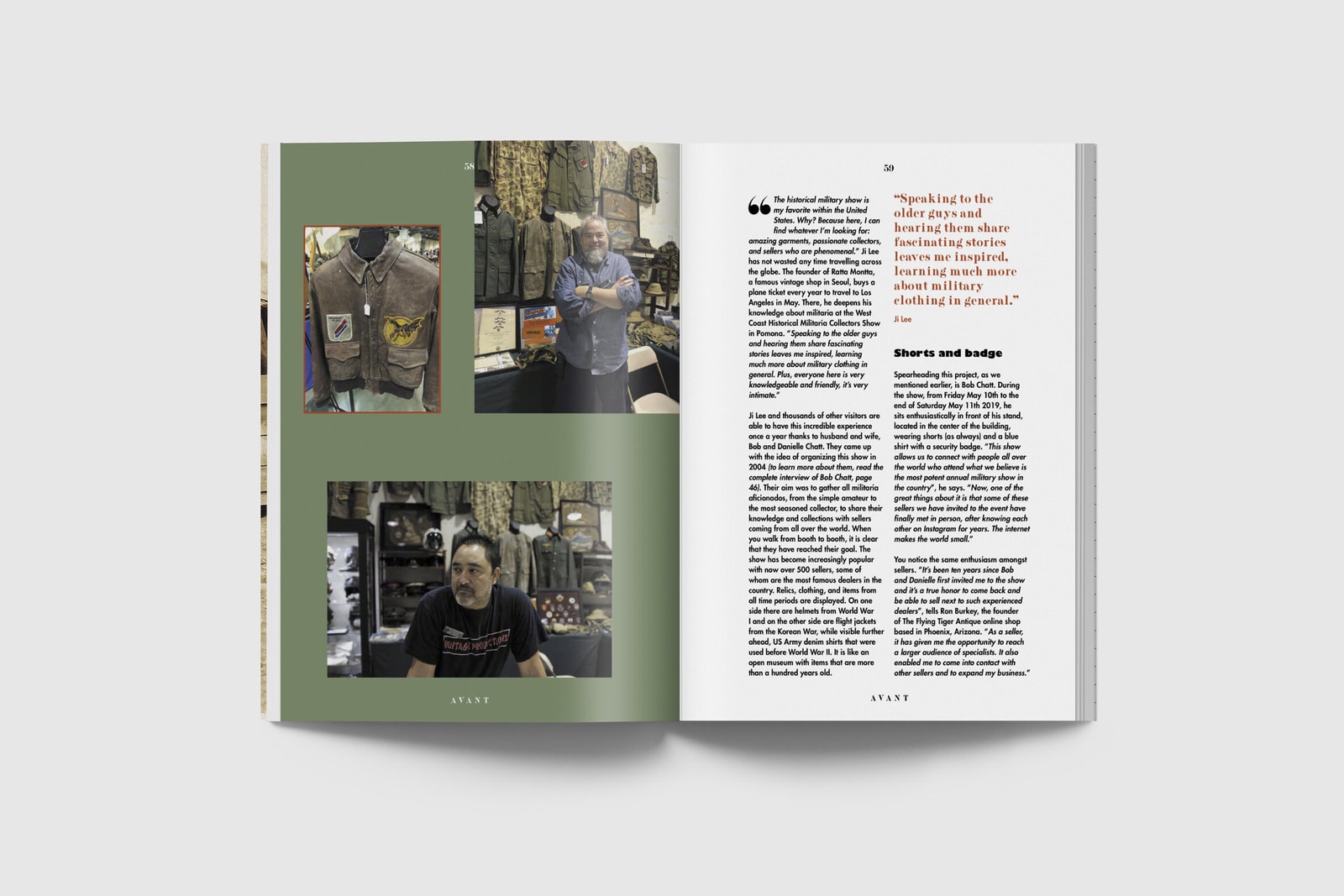 5 of 5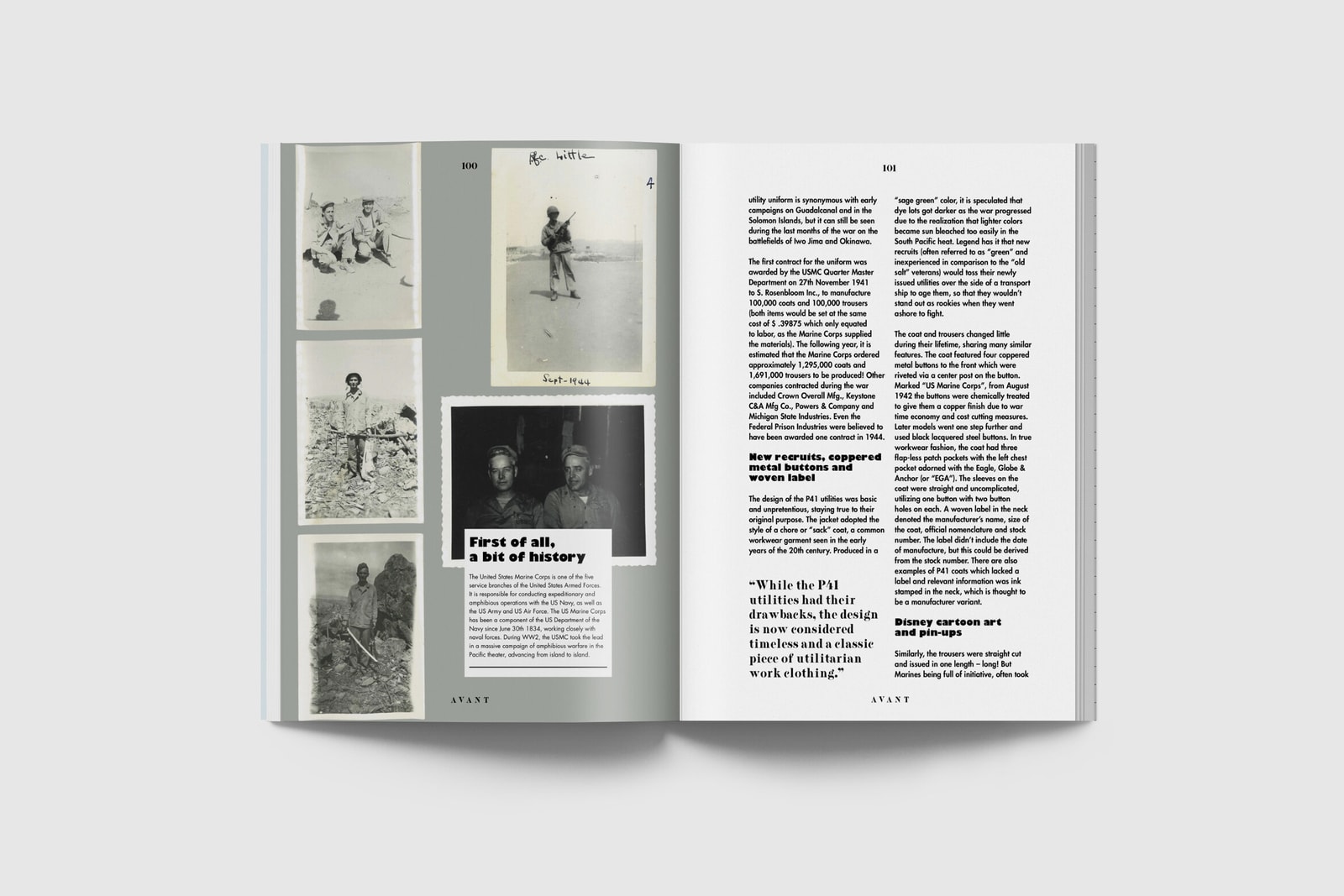 Sublimé par une cover de l'artiste Brett Allen Johnson, achevant d'en faire un bel objet en plus d'une remarquable source d'informations, le numéro 2 du magazine AVANT est d'ores et déjà disponible en pré-commande, en marge d'une sortie chez nombre de détaillants – Nous, The Next Door, Kiliwatch, pour ne citer qu'eux – à partir du 30 octobre. Belle lecture en perspective.