Golden Cabane fête ses 1 an avec deux maillots inédits "COMME des CRAMPONS"
Disponibles seulement en 10 exemplaires chacun.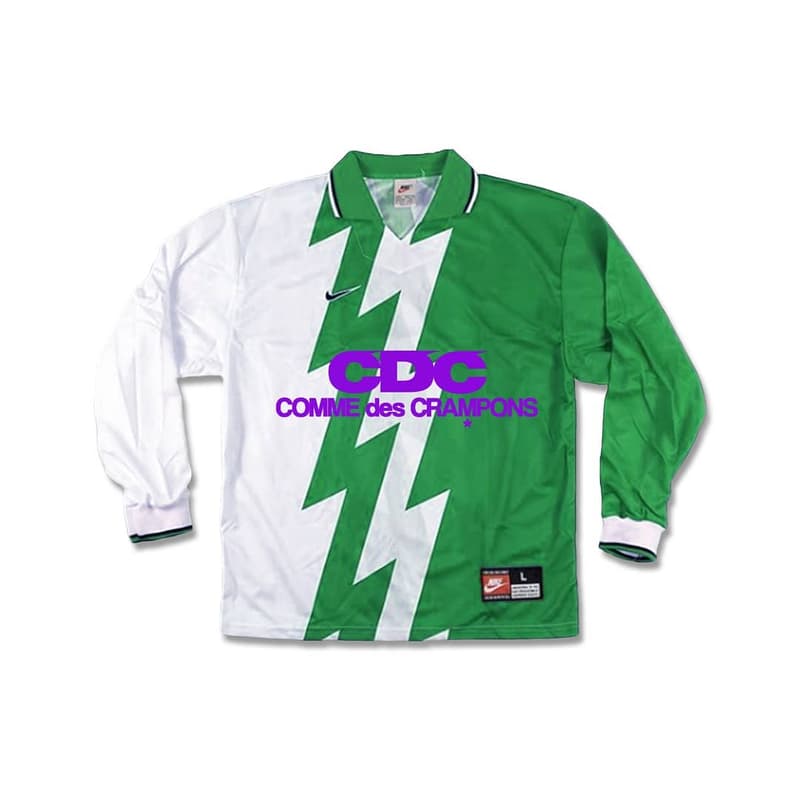 1 of 2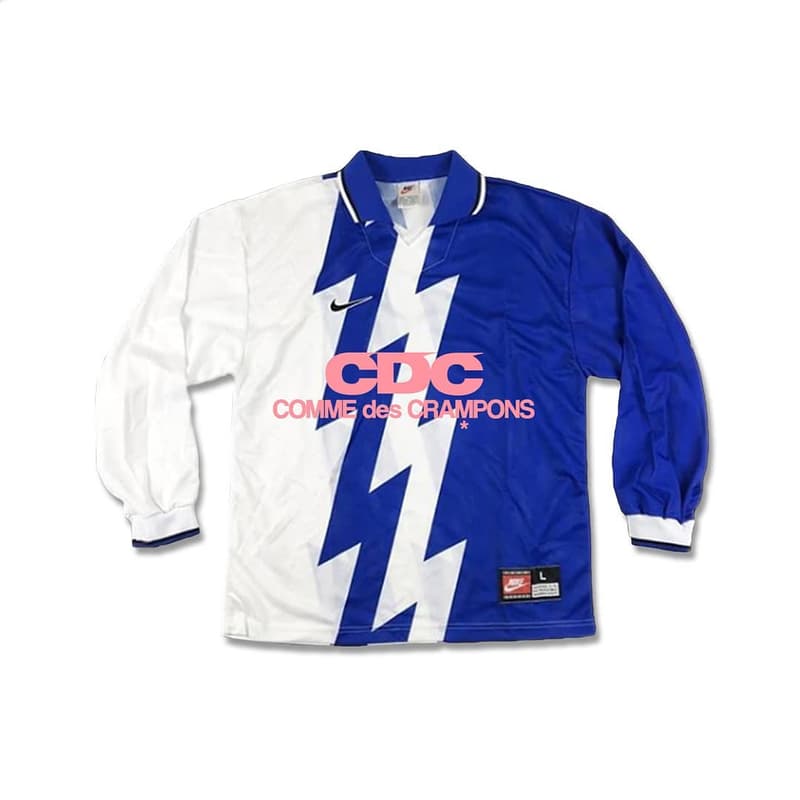 2 of 2
Nous vous l'annoncions il y a presque un an déjà le studio Golden Cabane dévoilait une collection capsule inspirée De COMME des GARÇONS et intitulée COMME des CRAMPONS. Une appellation que Golden Cabane a choisi de réutiliser sur de nouveaux maillots de football imaginés pour fêter les 1 an du studio. Au programme donc pour cette célébration, deux jerseys (disponibles seulement en 10 exemplaires chacun) aux manches longues et au col de type polo. De larges éclairs viennent éventrer la tunique qui mise sur un micro logo Nike sur le côté droit de la poitrine.
Prix des maillots : 160€ pièce. Rendez-vous dès maintenant sur l'eshop de Golden Cabane pour shopper ces pièces inédites.