Exclusif : Entre Mode Et Football Vintage, Golden Cabane Sort Une Collection Inspirée De COMME des GARÇONS
Partez à la limite du hors-jeu pour shopper des pièces COMME des CRAMPONS.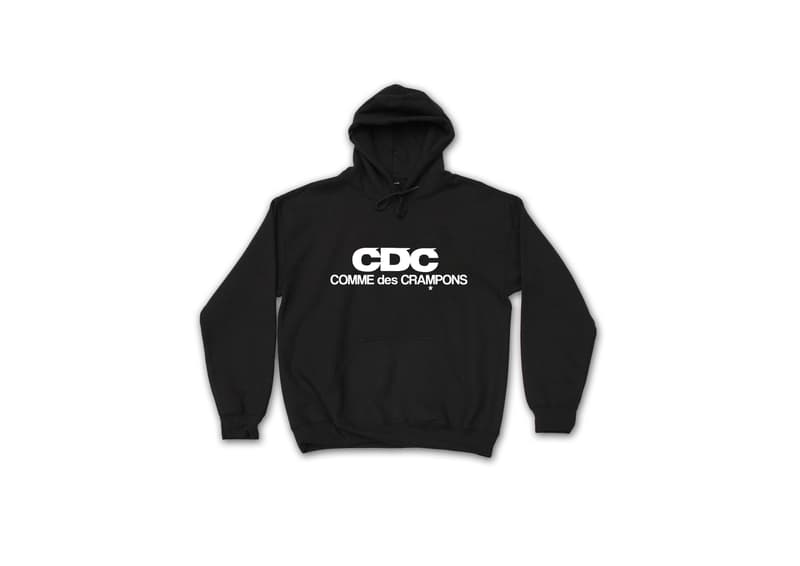 1 of 13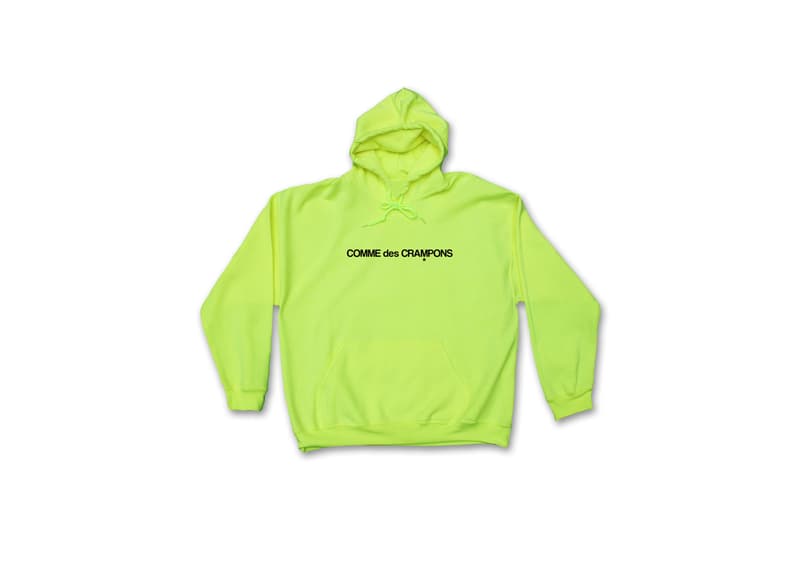 2 of 13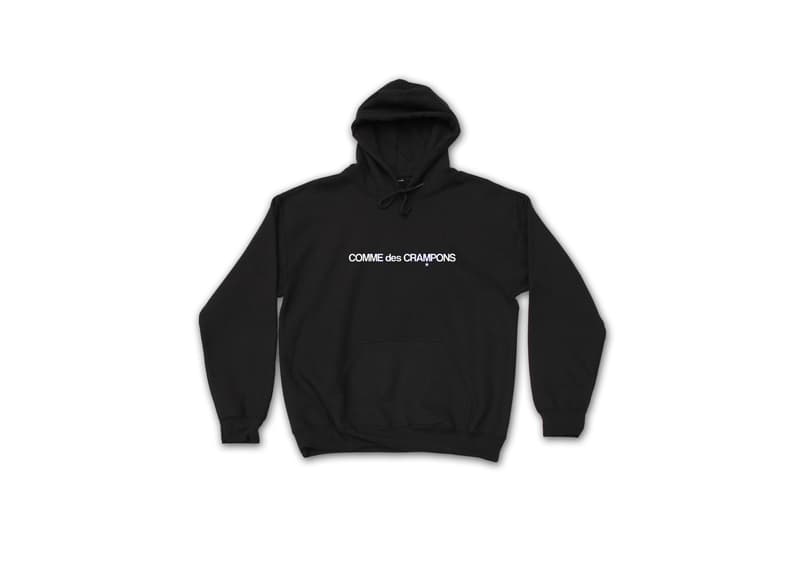 3 of 13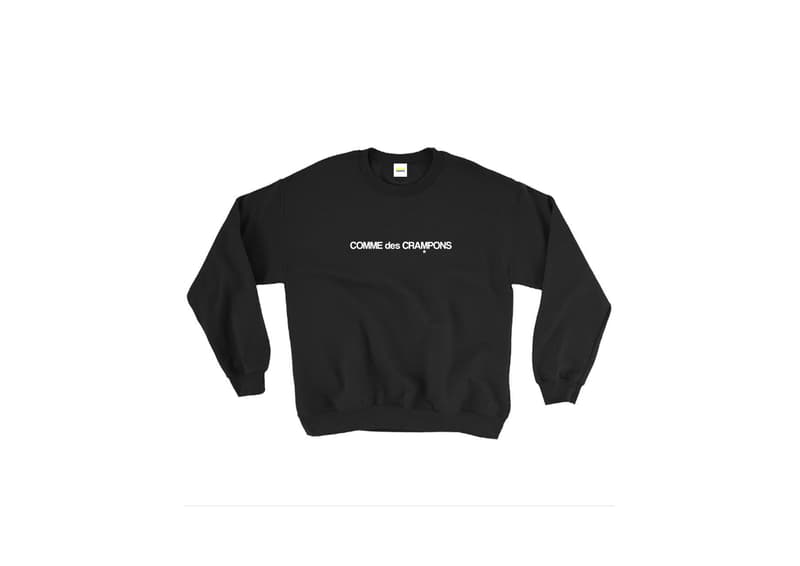 4 of 13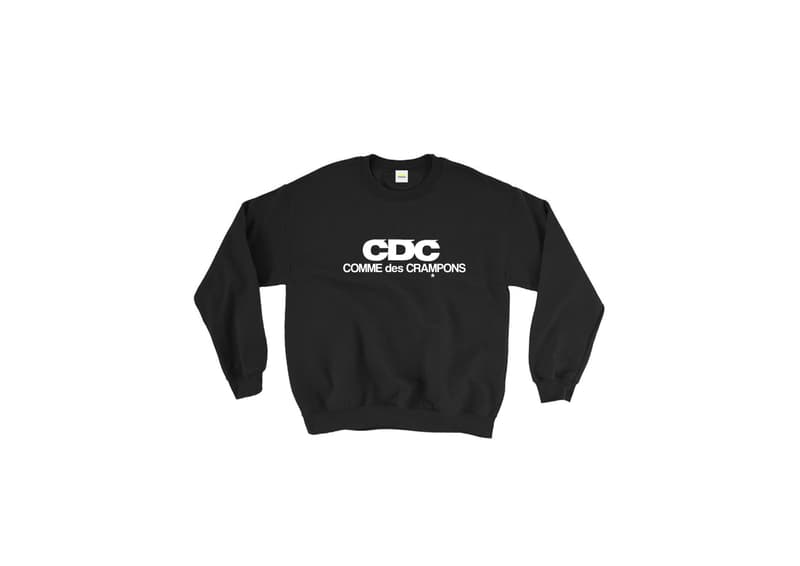 5 of 13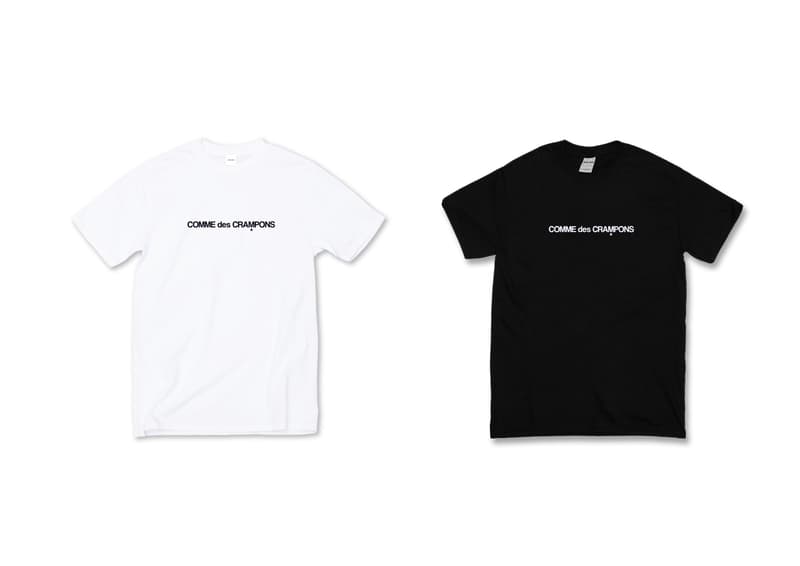 6 of 13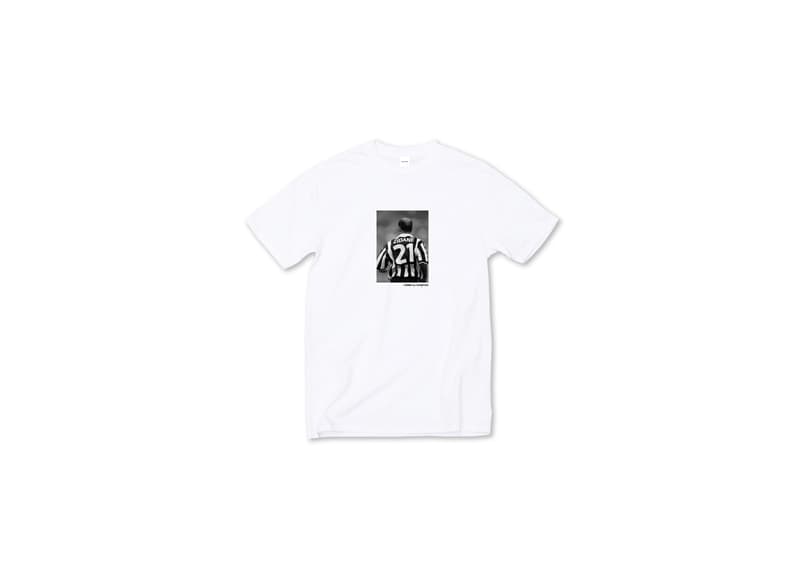 7 of 13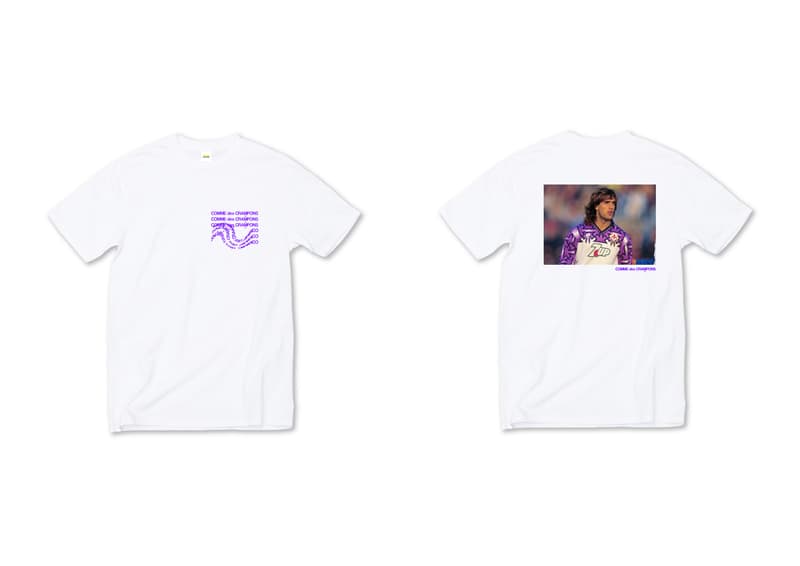 8 of 13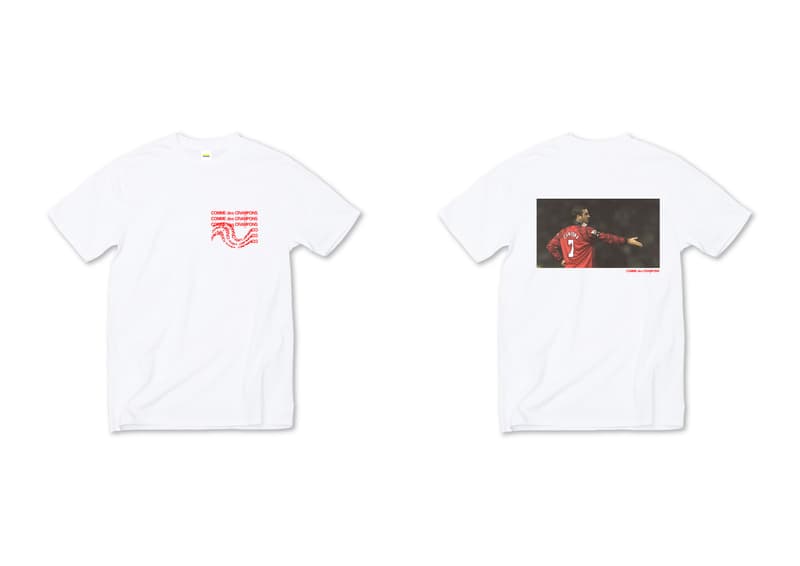 9 of 13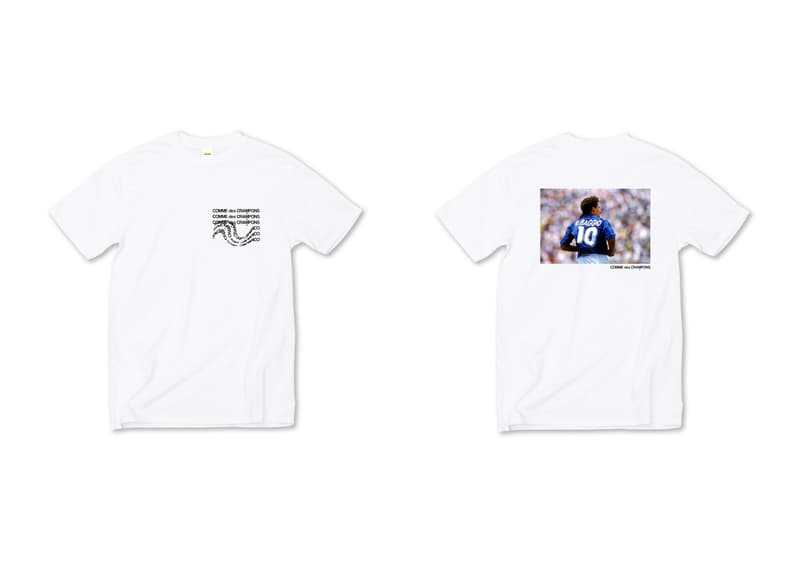 10 of 13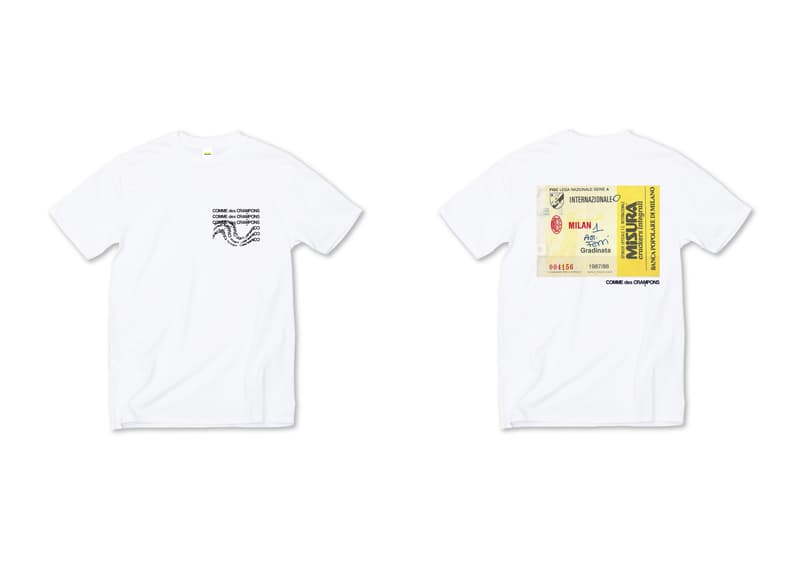 11 of 13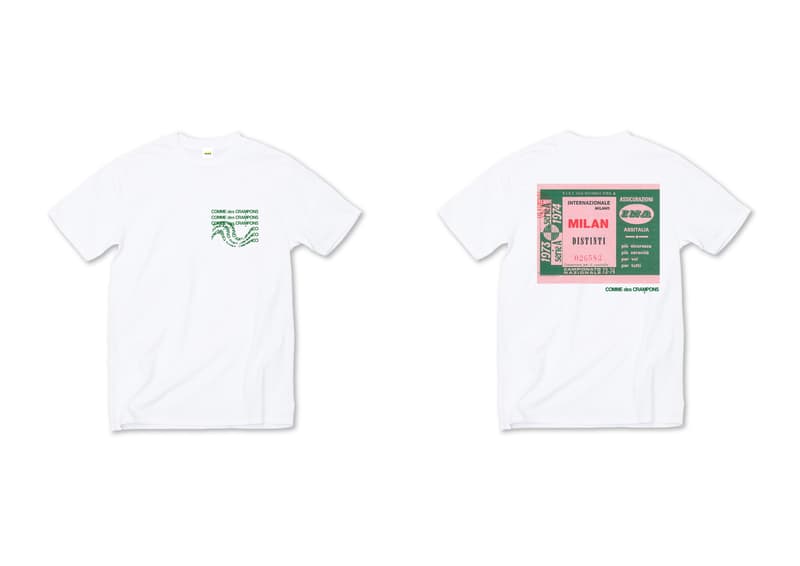 12 of 13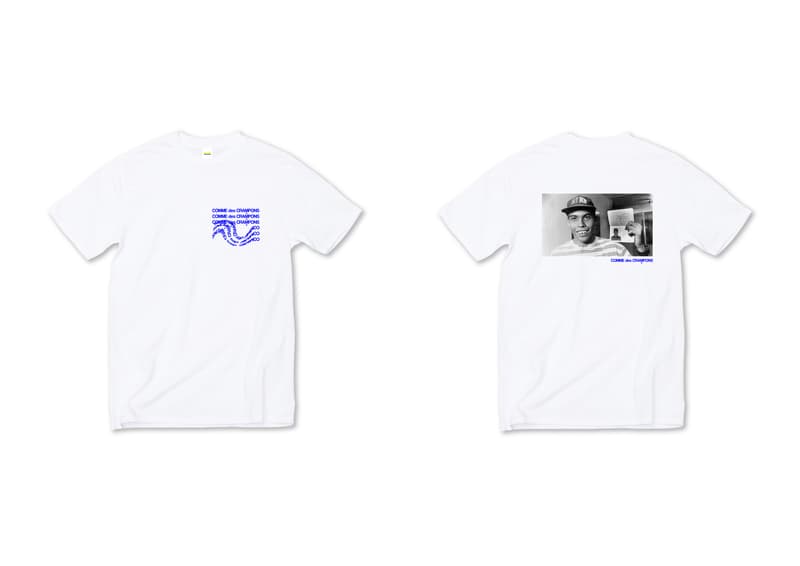 13 of 13
Après son rework du maillot 94/95 du PSG, le studio créatif Golden Cabane sort sa nouvelle collection capsule intitulée COMME des CRAMPONS.
Pas de trêve hivernale pour Nithsaya et sa cabane dorée. Le créateur de Golden Cabane revient avec un nouveau drop qui transporte la mode sur le rectangle vert. Remarqué pour son rework du maillot du PSG au Swoosh oversize, le studio se met dans l'intervalle entre la mode et la football culture et s'inspire du logo de la griffe japonaise lancée par Rei Kawakubo COMME des GARÇONS pour cette capsule. Enchaînant les contrepieds et les feintes de corps, cette collection rend hommage aux virtuoses du ballon rond avec un drop composé de T-shirts, de crewnecks et de hoodies. 
Alors que nous rencontrions récemment le jeune prodige Kylian Mbappé, COMME des CRAMPONS rend hommage aux légendes du football d'hier. Zidane, Cantona, Ronaldo (le vrai) ou Roberto Baggio retrouvent une seconde jeunesse avec les photo tees de CDC. Entre ode au football vintage italien et clin d'œil à l'icône de la mode nippone, cette capsule transversale illumine un terrain de plus en plus populaire en mêlant fashion et ballon rond. Avec des T-shirts à 45€, des crewnecks à 90€ et des hoodies à 110€, Golden Cabane garde un pricing cohérent qui reste abordable pour les fans du Calcio ou de CDG.
Lancée mardi 18 décembre à 11h, il faudra partir à la limite du hors-jeu pour pré-commander une des pièces limitées à 25 exemplaires sur le site internet de Golden Cabane. Jetez un œil à la collection grâce à la galerie ci-dessus et dans l'actualité foot, sachez qu'Adrien Rabiot va quitter le PSG.