Les Visuels Officiels De La Collaboration Virgil Abloh x Moët & Chandon
"DO NOT DROP".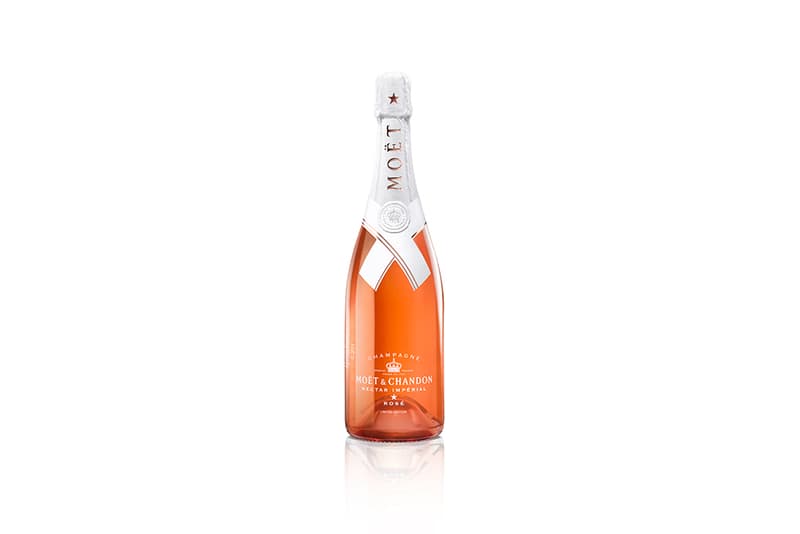 1 of 4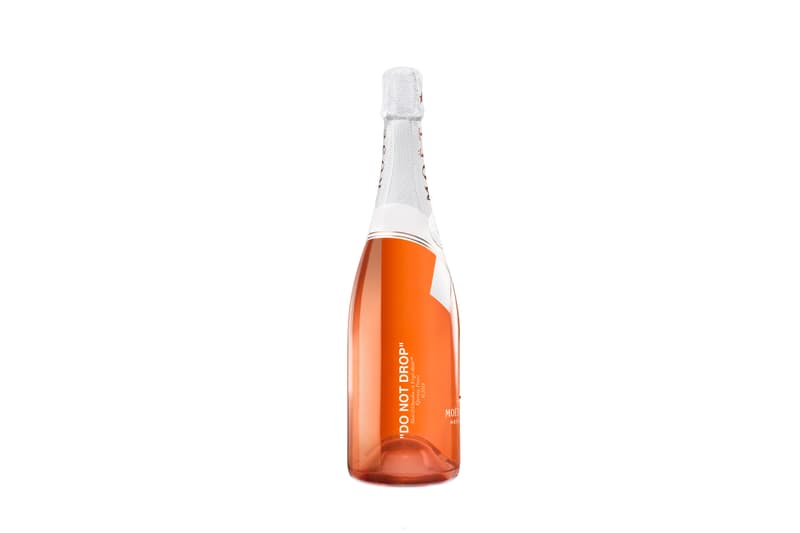 2 of 4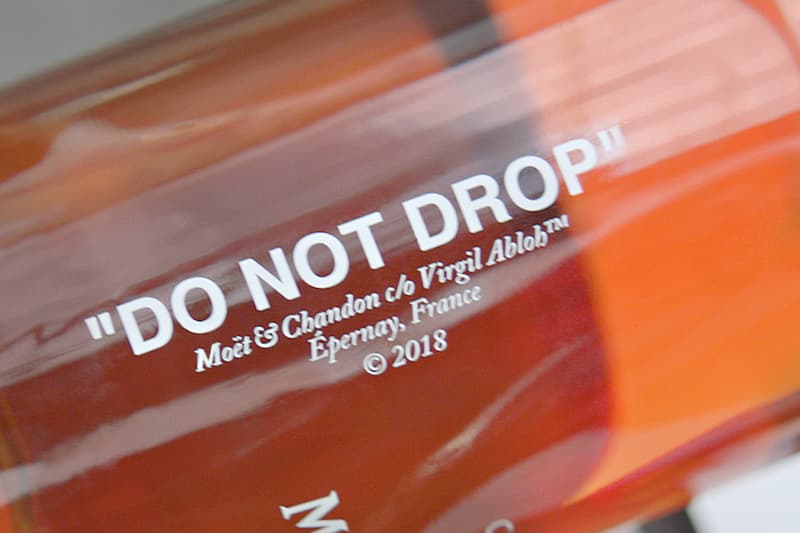 3 of 4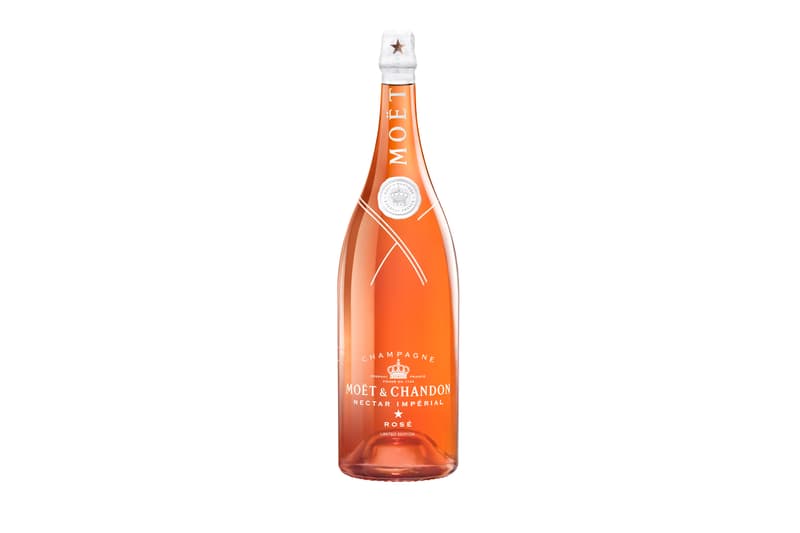 4 of 4
Comme nous vous l'annoncions ce jeudi, Virgil Abloh va collaborer avec Moët & Chandon, maison de Champagne détenue, comme Louis Vuitton dont il est le directeur artistique, par le groupe LVMH. Dans la foulée de ce teaser, les visuels officiels se sont dévoilés.
La bouteille de champagne est ainsi marquée par une quote du designer, "DO NOT DROP" (ne pas renverser, ndlr), ainsi que du tag symbolisant l'association : "Moët & Chandon c/o Virgil Abloh™". Des premières informations disponibles, cette collaboration sortira le 1er octobre sous la forme de deux bouteilles, l'une d'un format de 3 litres, la seconde de 750 ml, cette dernière étant proposée au prix de 50 €.
Jetez un œil aux visuels dans la galerie ci-dessus, et dans le reste de l'actualité de Virgil Abloh, sachez qu'un pop-up consacré à sa collab' avec IKEA ouvrira bientôt à Paris.