Gros Plan Sur La Sneaker Fear of God x Nike
Qui a déjà un prix et une date de sortie potentiels.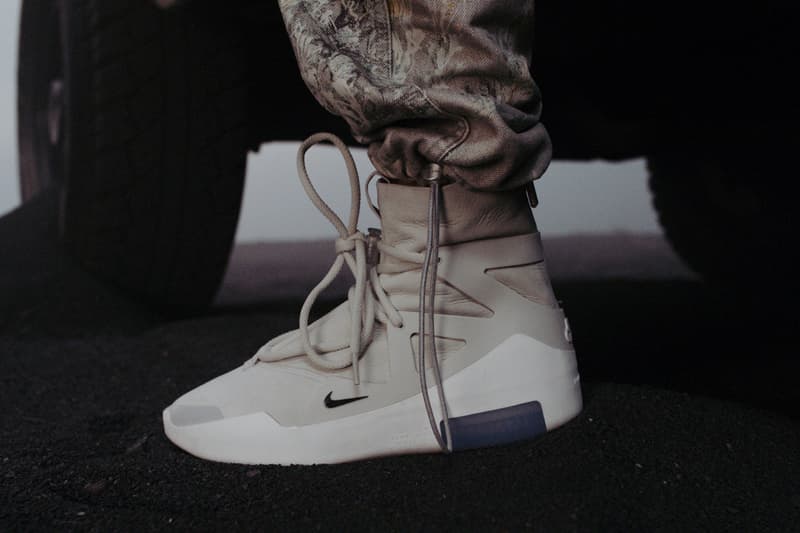 Ce jeudi, Fear of God a dévoilé l'imposant lookbook de sa sixième collection, campagne sublimée par la présence de l'acteur Jared Leto. Mais au cœur d'une vidéo promotionnelle annexe, s'est glissée une autre information : la marque californienne a collaboré avec Nike sur une sneaker montante.
Cette dernière, qui semble mêler des inspirations futuristes et militaires, se présente sur une base de couleur beige, agrémentée de blanc et bleu sur la semelle. Le logo Nike Air classique se perçoit sur le talon, surplombé de celui, en relief, de Fear of God. Un mini Swoosh noir complète le design sur l'empeigne. Jetez un œil aux différents visuels disponibles ci-dessus et dessous.
Selon les insiders de @py_rates, la sneaker Fear of God x Nike devrait coûter 395 USD, et dropper courant octobre. Restez connectés pour des confirmations sur ces sujets, et dans l'actualité de la marque à la virgule, notez qu'une autre collaboration est à venir, avec Heron Preston.