En Images - Quand La Boxe Muay Thai Rencontre La Danse
Du ring à la piste.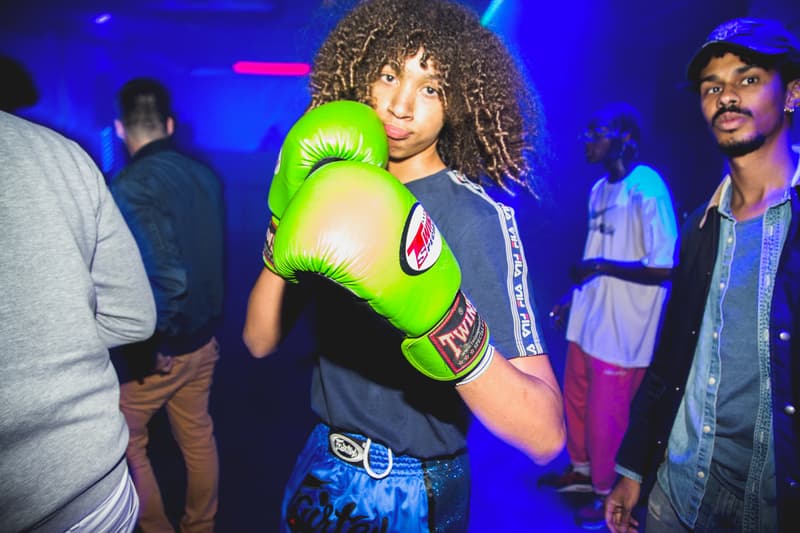 1 of 15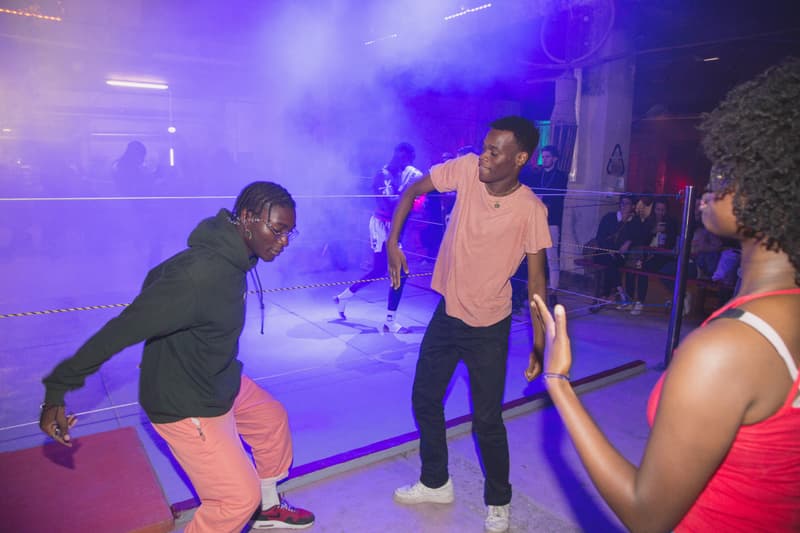 2 of 15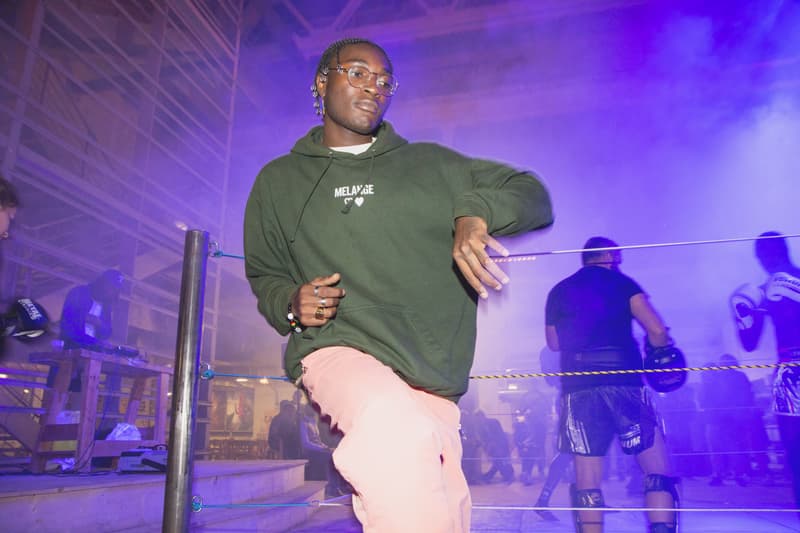 3 of 15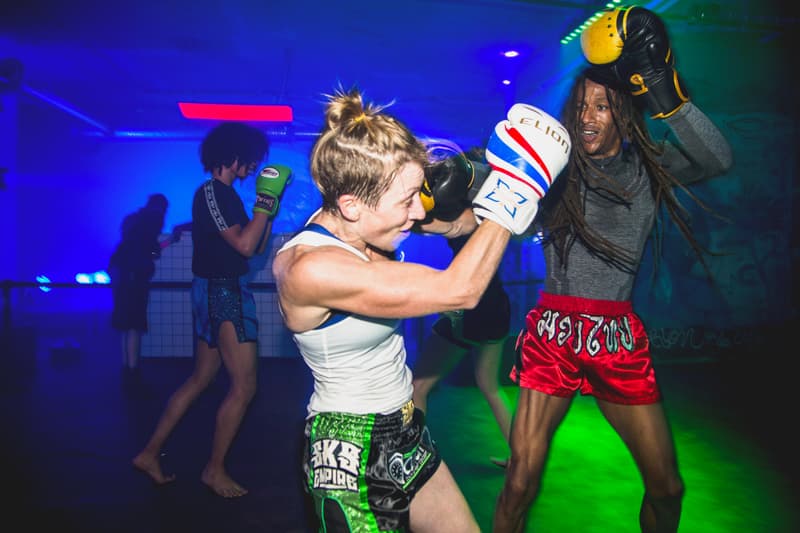 4 of 15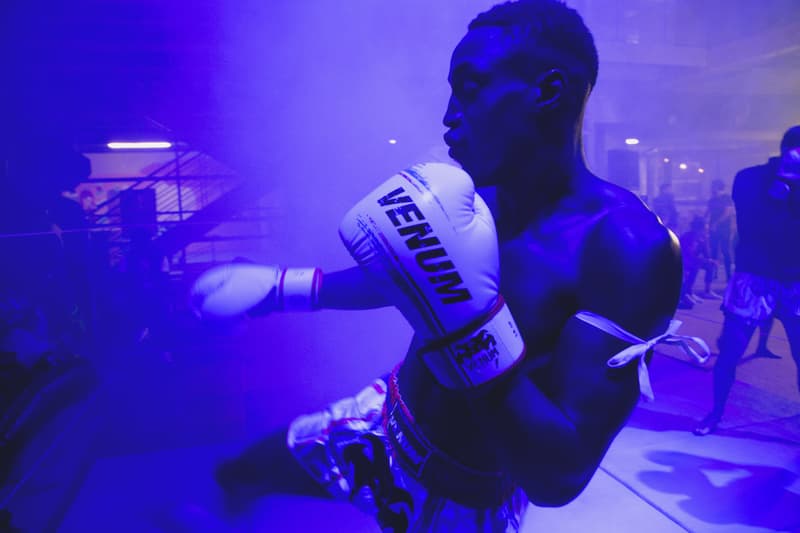 5 of 15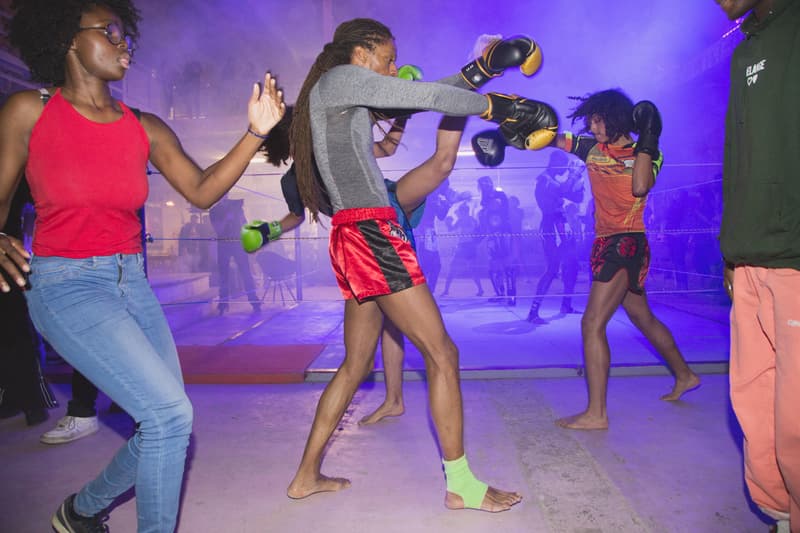 6 of 15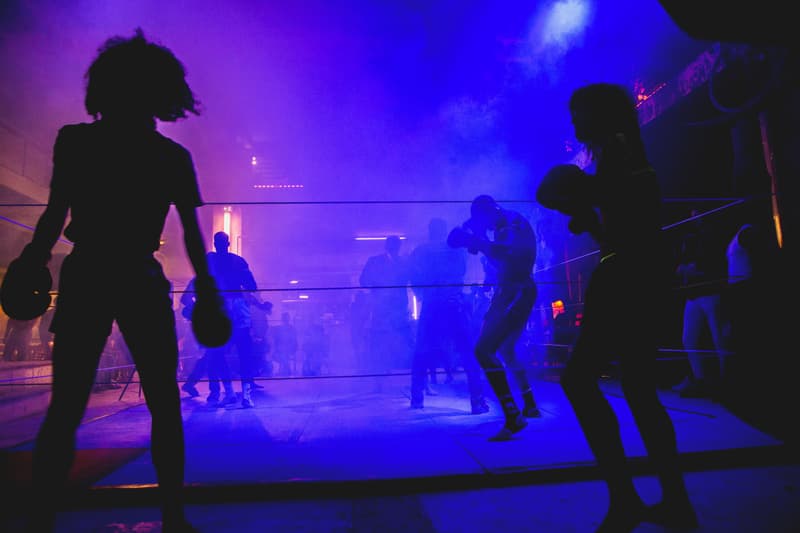 7 of 15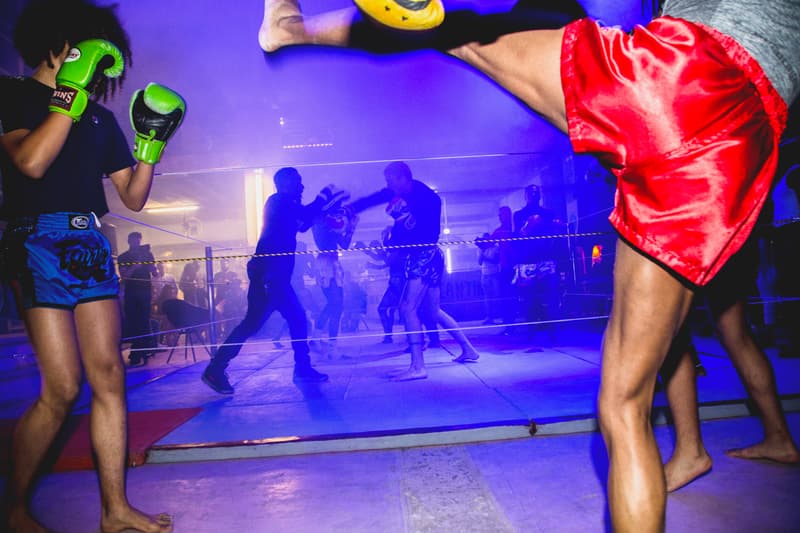 8 of 15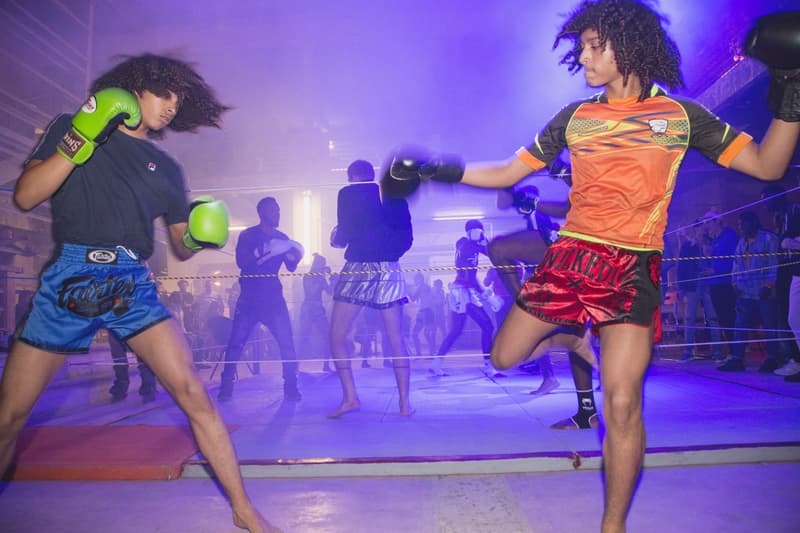 9 of 15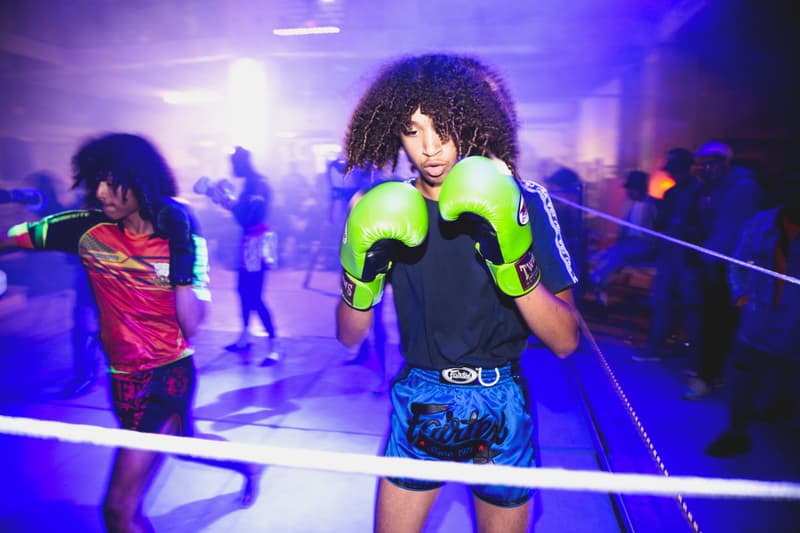 10 of 15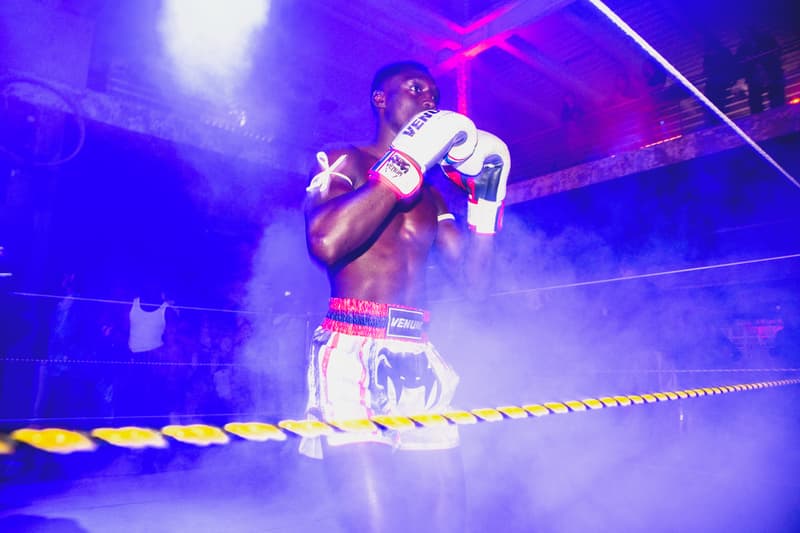 11 of 15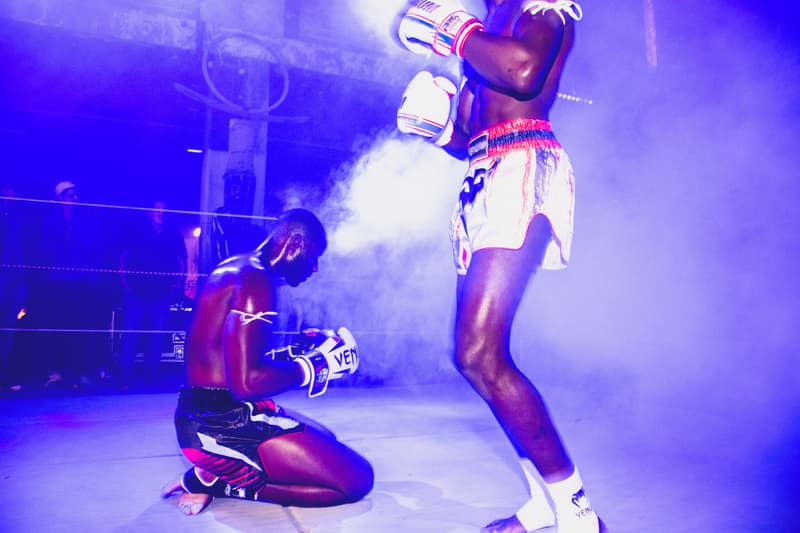 12 of 15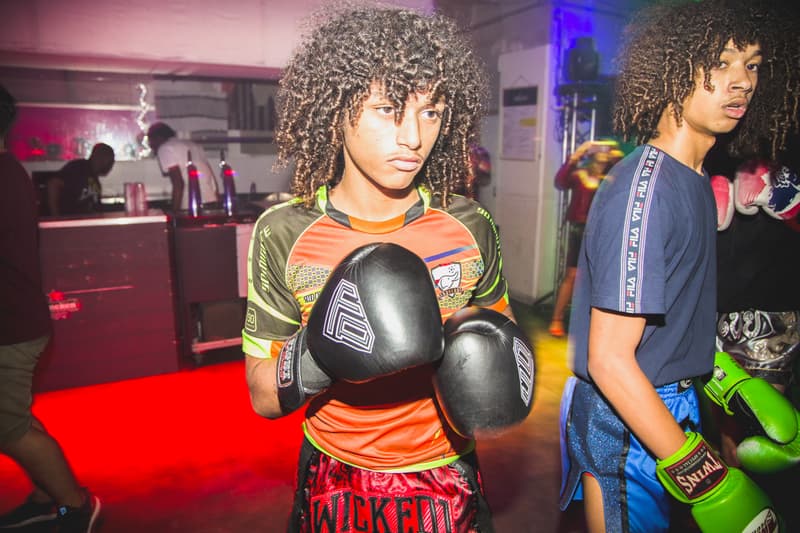 13 of 15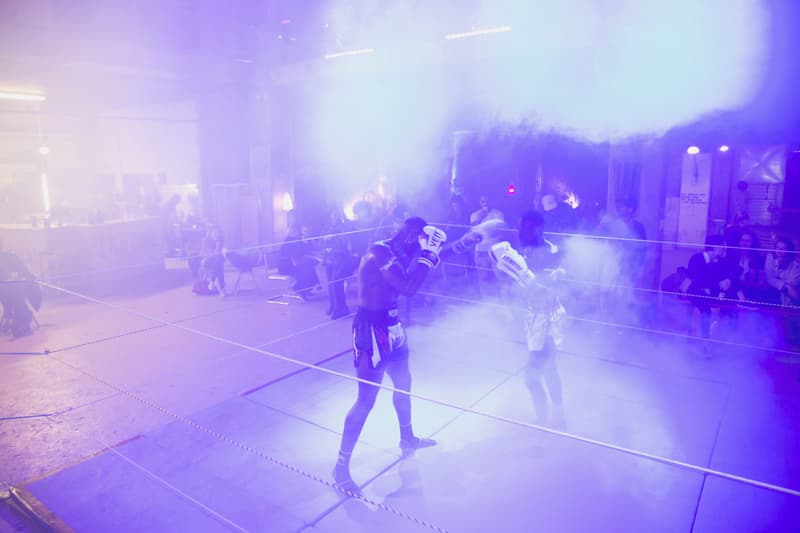 14 of 15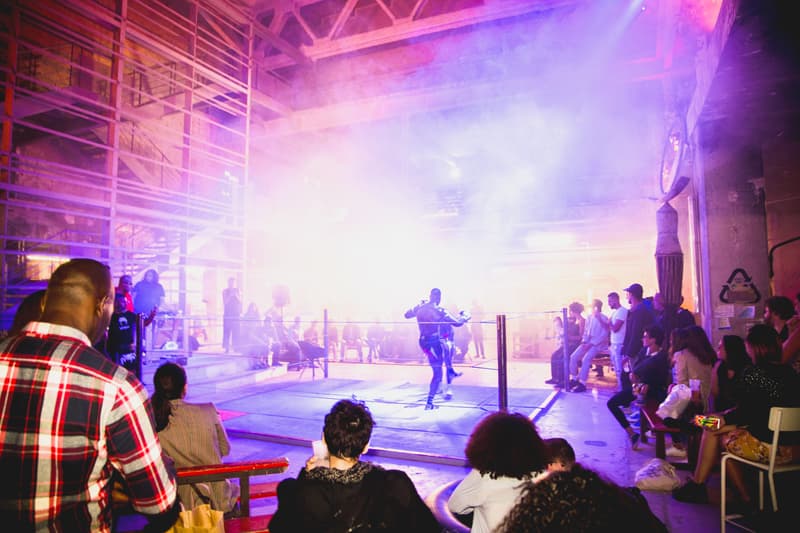 15 of 15
Le 6 septembre dernier, l'artiste Delphine Roche réunissait des boxeurs de Muay Thai et des danseurs hip-hop à l'occasion de sa performance intitulée No Sweat Last Night. Sur un ring positionné dans l'agora du Consulat, les boxeurs professionnels Bobo Sacko et Issa Ba ont donné un aperçu de leur talent, et des rituels qui accompagnent la pratique de la boxe thai. Ils étaient accompagnés par les jeunes boxeurs du club O'Clinch de Domont, animé par Beliouz Abdelkader. Et par des danseurs hip-hop, parmi lesquels le mannequin Kevin Sparker.
"All I do is win" de DJ Khaled, "Started from the bottom" de Drake, "Walk it talk it" de Migos, "What's my name" de DMX, "Fuck'd up some commas" de Future… le DJ Tony Goodguy a réuni les titres les plus galvanisants du hip-hop pour cette performance qui explorait, selon Delphine Roche, "la collusion entre la culture hip-hop et la culture de la boxe, qui ont composé ensemble des récits de lutte, afin d'échapper aux injustices, aux préjugés et à une certaine condition sociale". "Les performers entraînaient le public depuis les abords du ring jusque sur le dancefloor du Consulat, et l'invitaient à se mêler à eux.", nous explique Delphine Roche qui explorait ici "la transition entre la boxe et la danse : la gestuelle de la boxe, privée de sa finalité qui est le combat, est présentée comme une mise sous tension vitale du corps, un prélude à la danse ou un complément de la danse."
Revivez la performance de l'artiste à travers une série de clichés ci-dessus.