Découvrez ou Redécouvrez Toutes les Affiches Des Matches Du PSG
De 2014 à 2018.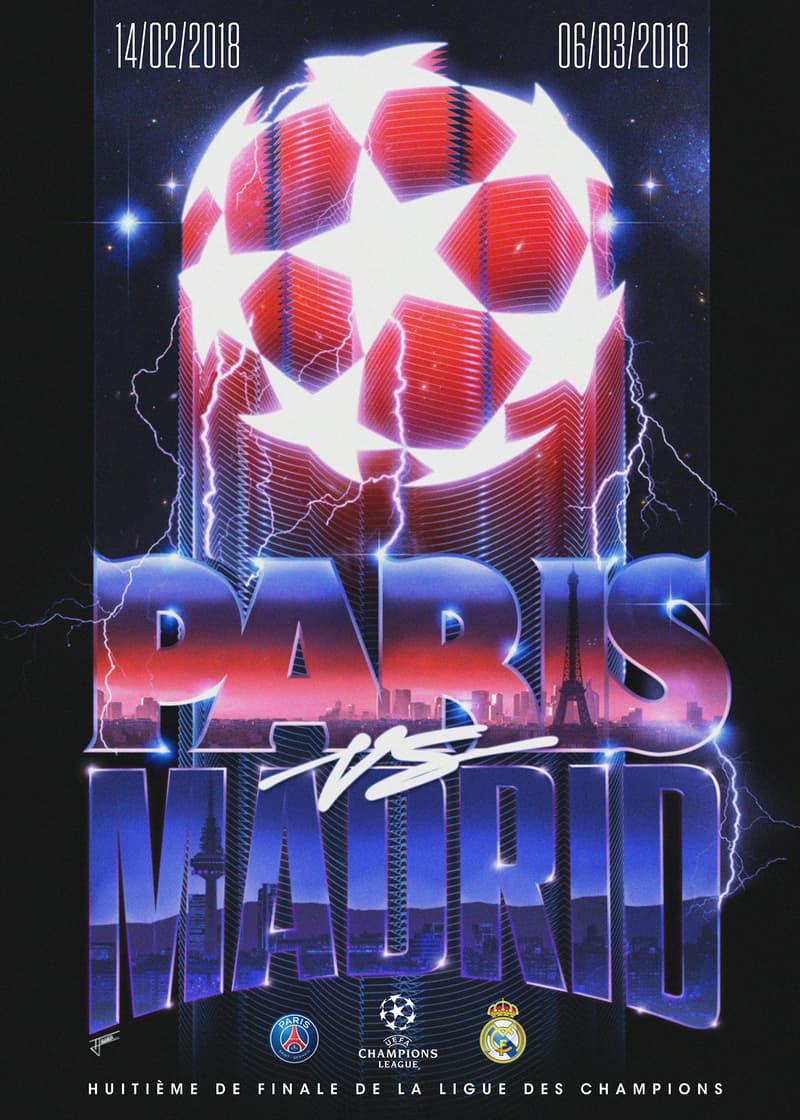 1 of 10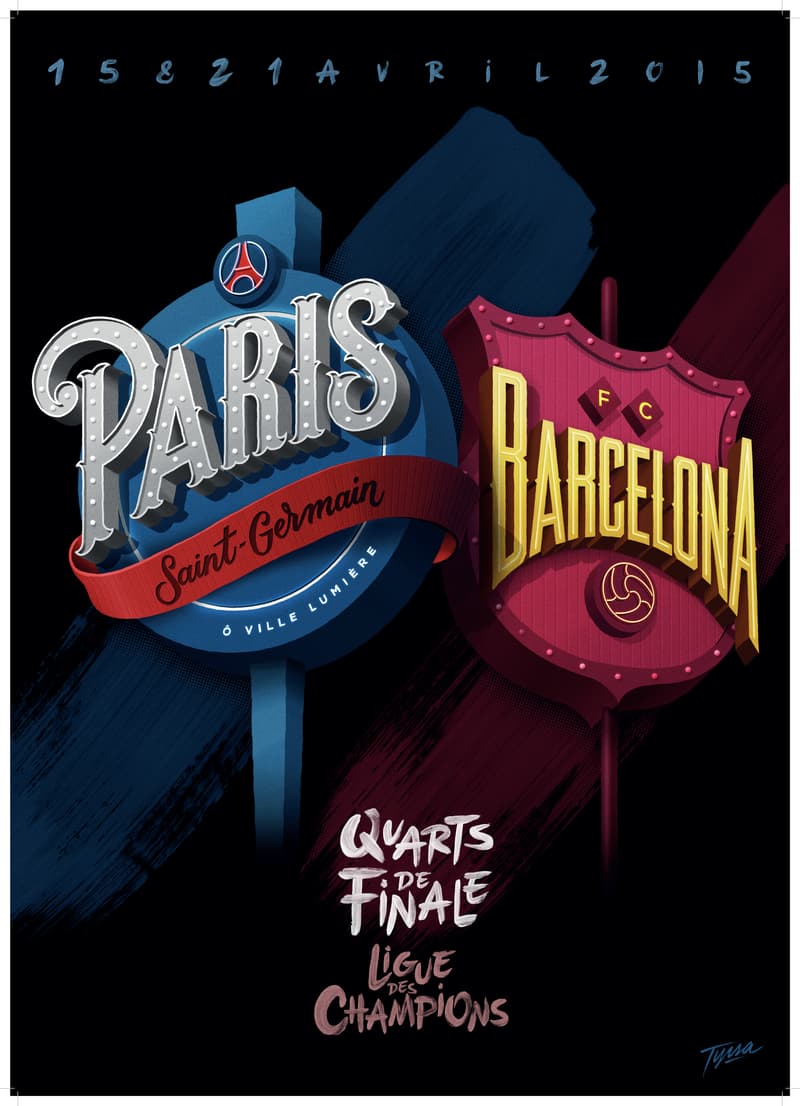 2 of 10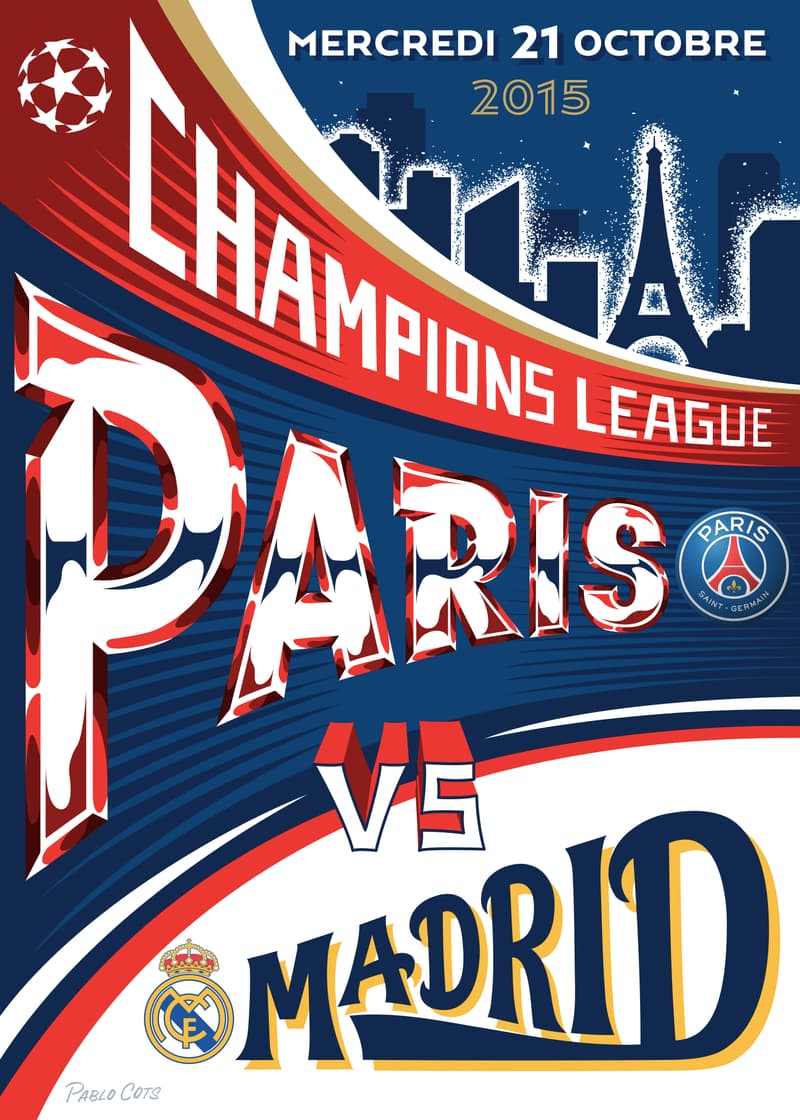 3 of 10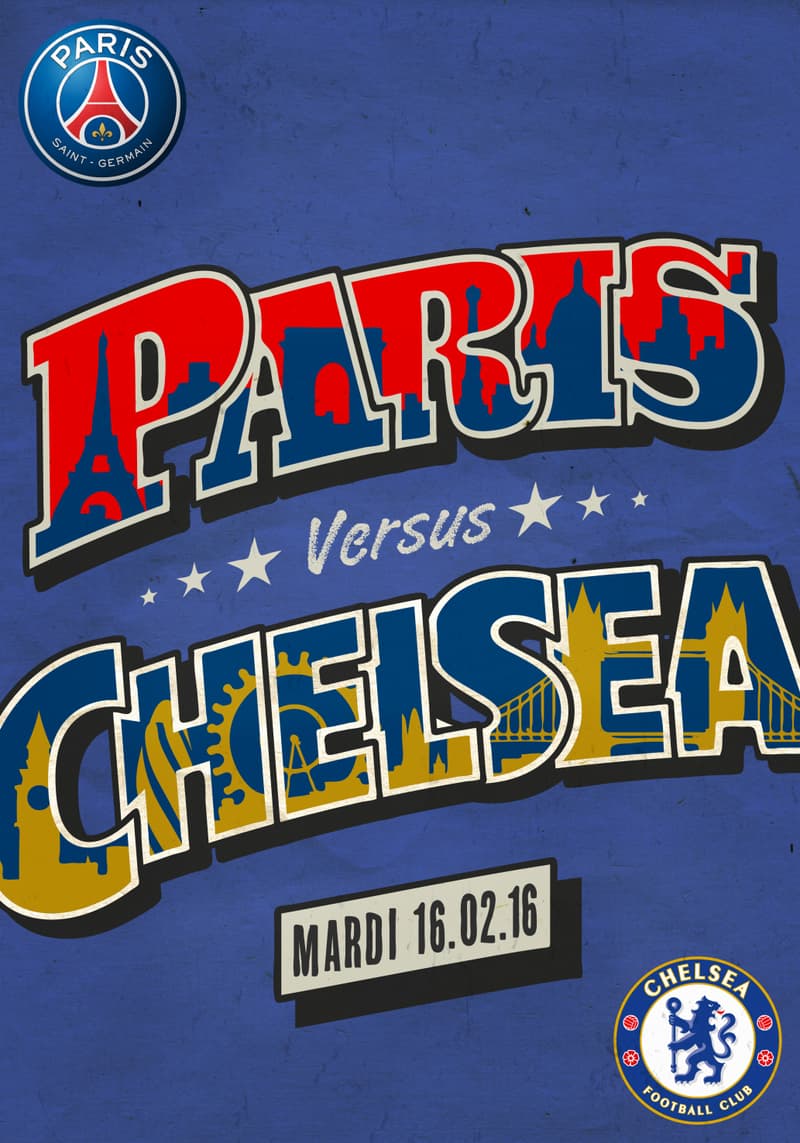 4 of 10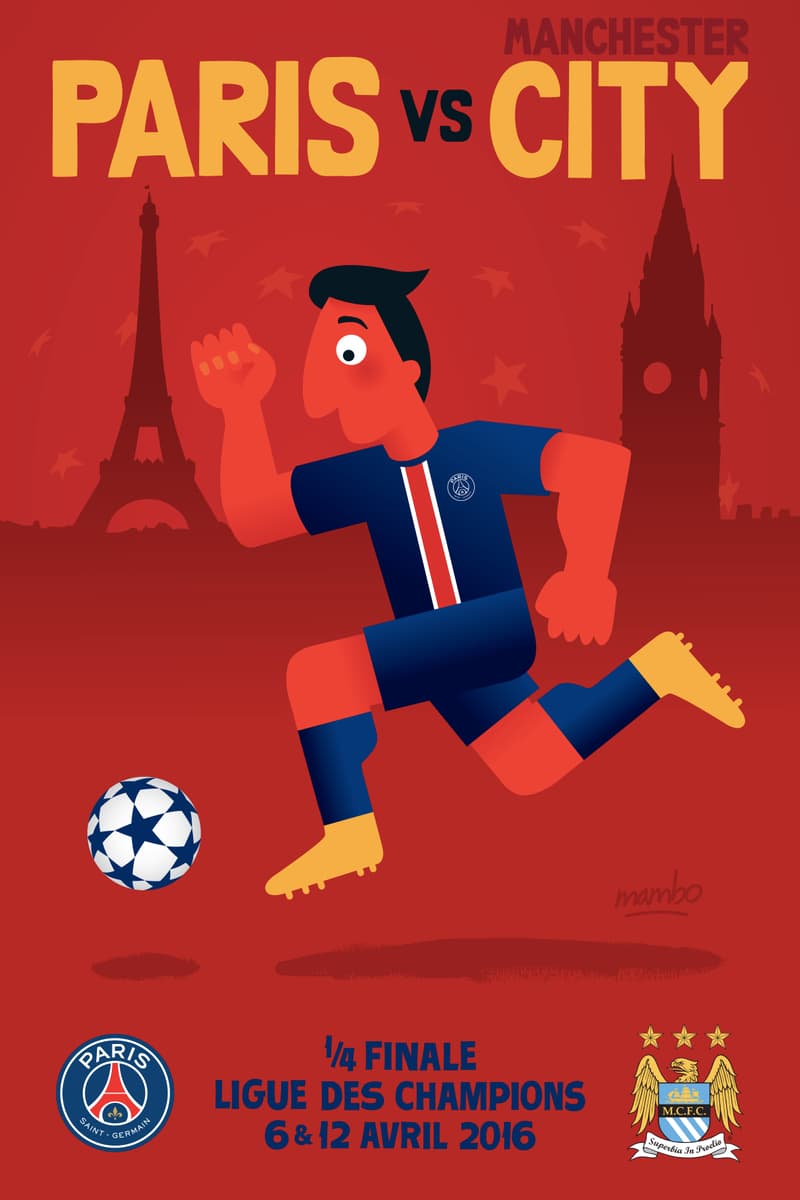 5 of 10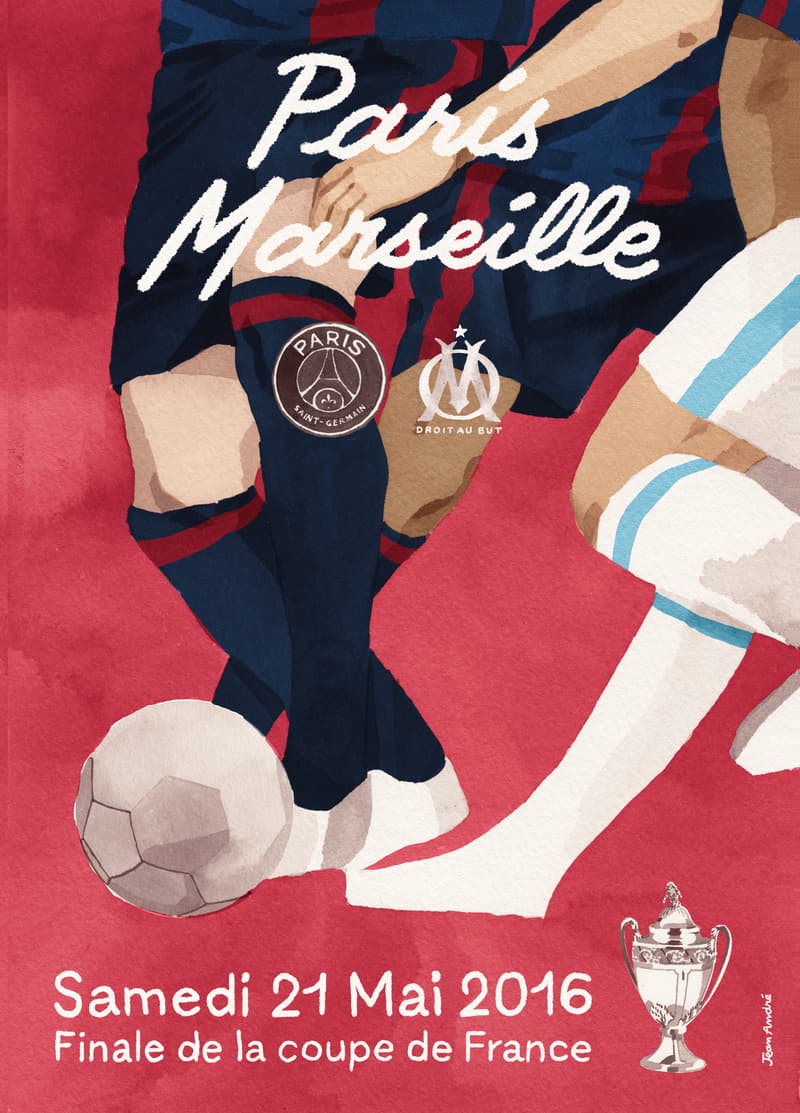 6 of 10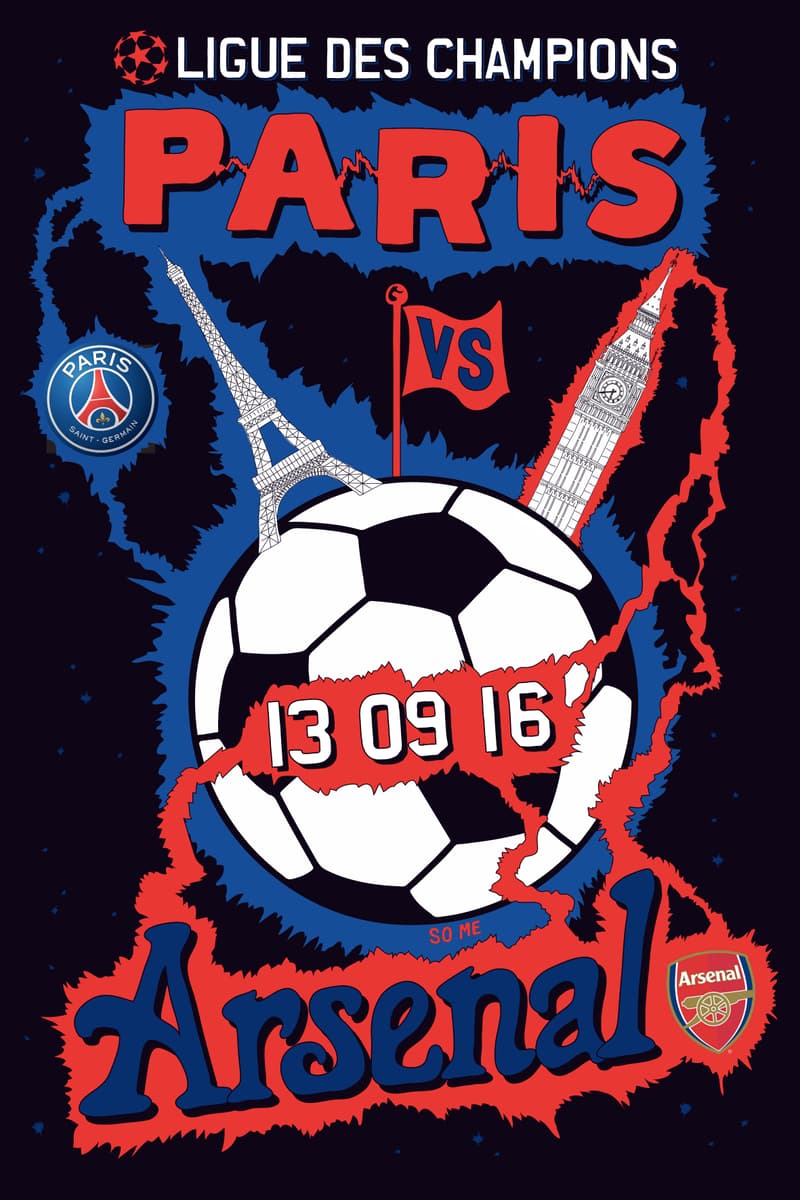 7 of 10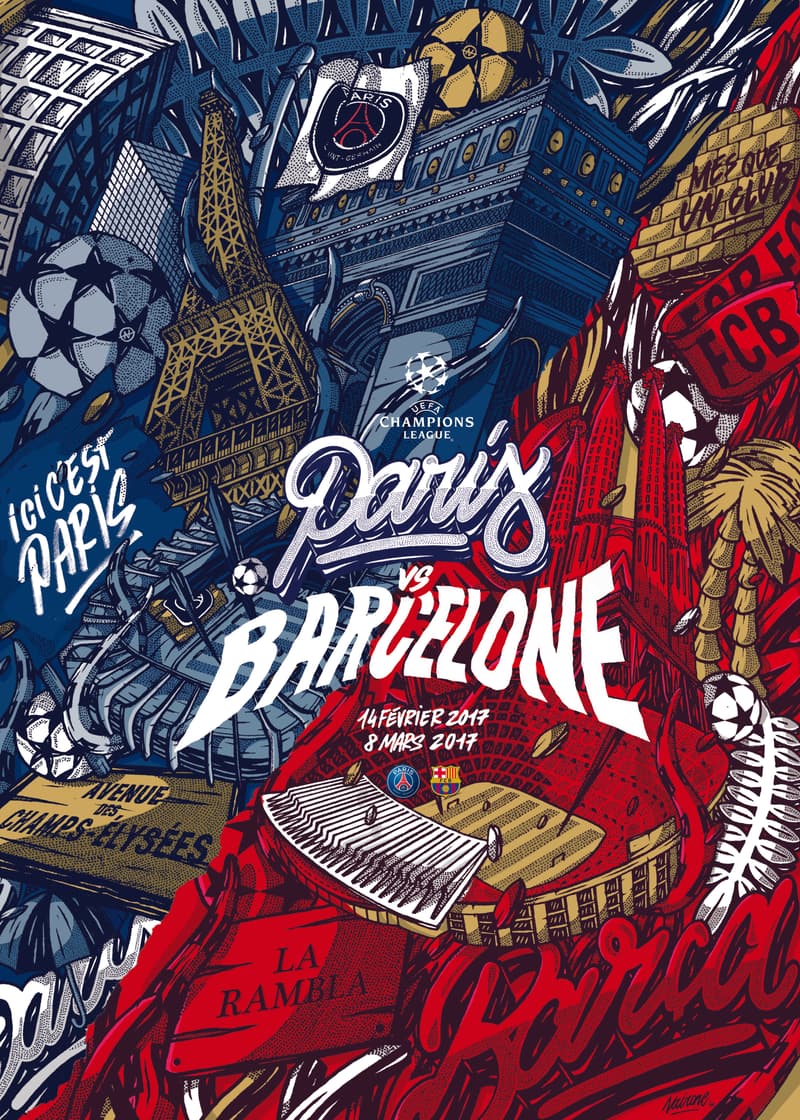 8 of 10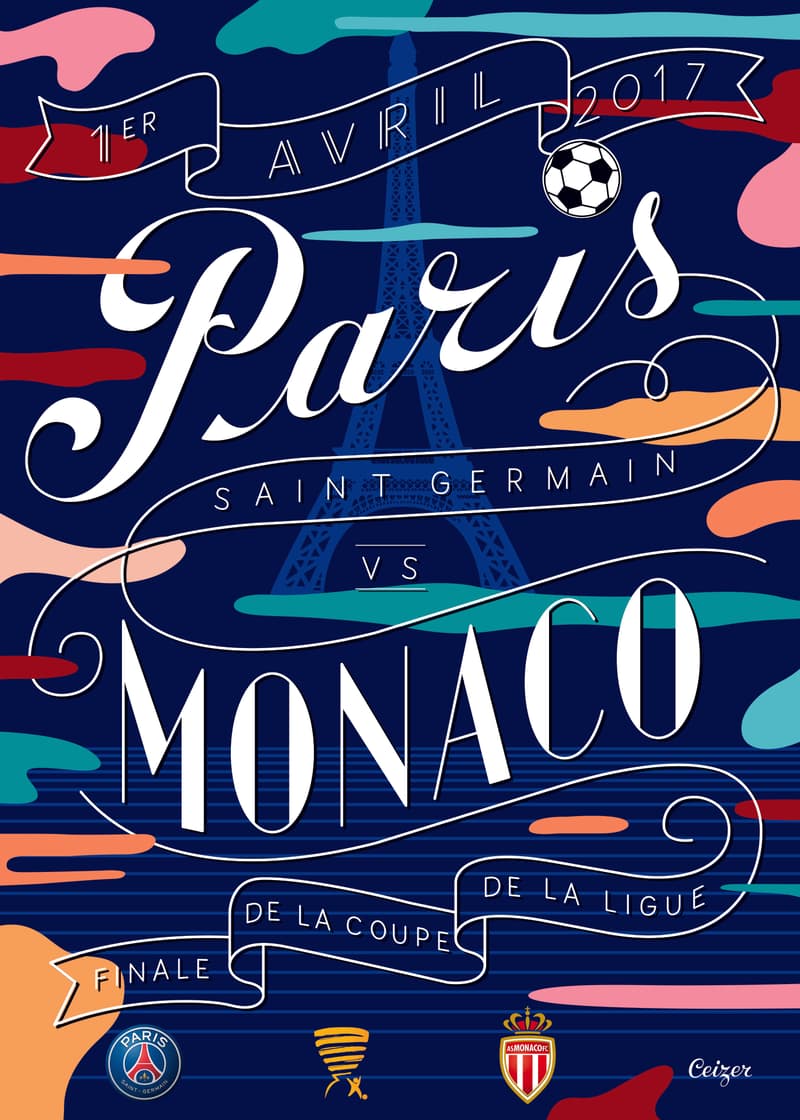 9 of 10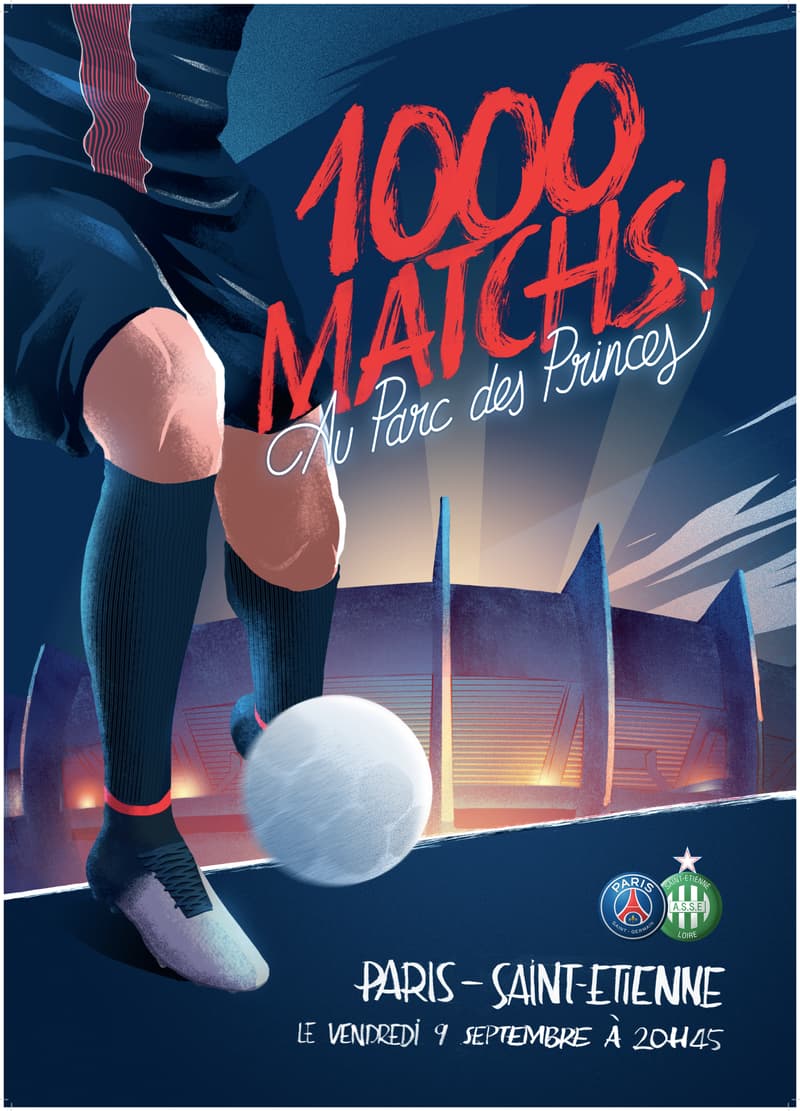 10 of 10
Ici c'est Paris ! la Champion League 16 opposera le Paris Saint-Germain au Real Madrid. Le coup d'envoi aller aura lieu ce soir à 20h45 au Stade Santiago Bernabeu, avec une deuxième manche le 6 mars. Un match très attendu réunissant les têtes d'affiche comme Neymar, Kylian Mbappe, Cristiniano Ronaldo ou Gareth Bale.
Depuis 2014, la tradition perdure, cette fois c'est le français Thomas Jumin aka @micmacmute qui a eu l'honneur de réaliser l'affiche officielle des deux matches. Succédant ainsi à TYRSA, Arthur King, Pablo Cots, Mambo, Jean André, SoMe, Nairone et ILK.
Découvrez l'oeuvre de Thomas Jumin ainsi que les affiches réalisées au cours de ces quatre dernières années par les artistes. Puis allez jeter un œil la collection enjouée de la marque Quatre Cent Quinze.