La Nike More Money Se Met Au Yuan Chinois
Prête pour la Nouvel An chinois.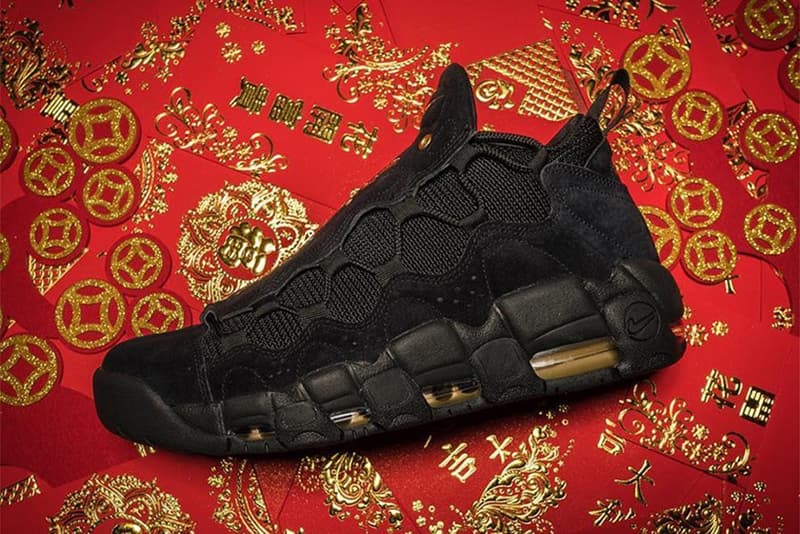 1 of 3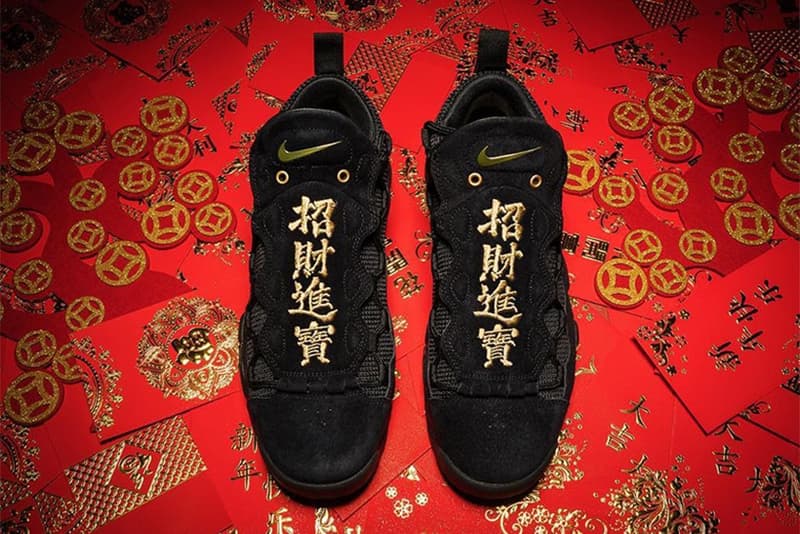 2 of 3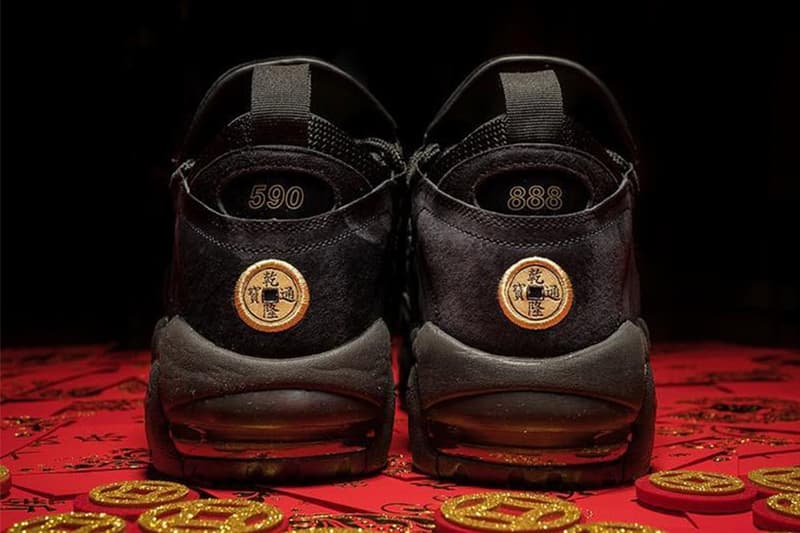 3 of 3
À la fin de l'année 2017, la Nike Air More Money s'était affichée en dollars, euros et livres… Aujourd'hui la paire s'étend au yuan et s'accorde ainsi au Nouvel An chinois imminent. Entièrement recouverte d'un suede noir, l'empeigne laisse place à quelques accents dorés. En plus des lettres chinoises qui longent la languette, les chiffres porte-bonheurs 590 et 888 apparaissent sur le talon. Toujours dans cette zone, une ancienne pièce chinoise brodée représente un yuan.
Pour le moment, aucune date de sortie et de prix de commercialisation n'ont fait surface mais avec la proximité du Nouvel An chinois, il se pourrait que la Nike Air More Money "Chinese Yuan" sorte rapidement.