La Air More Money De Nike Rend Hommage À L'Euro Et À La France
Le papier.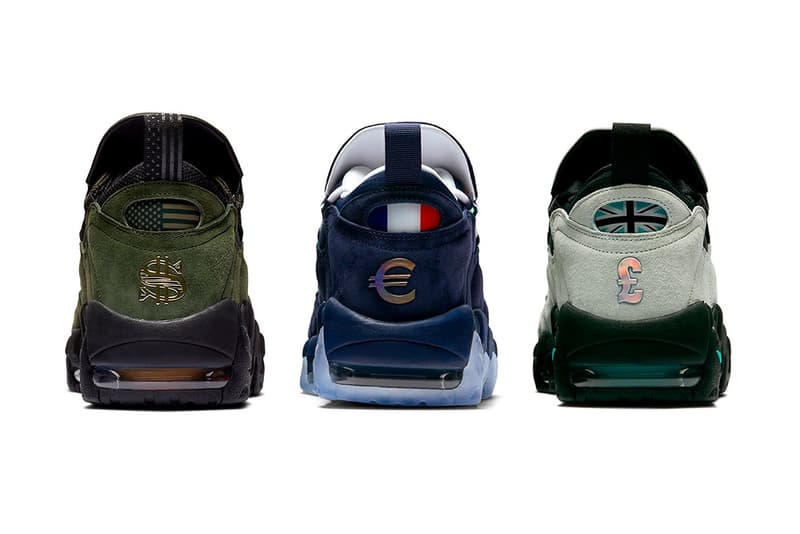 1 of 13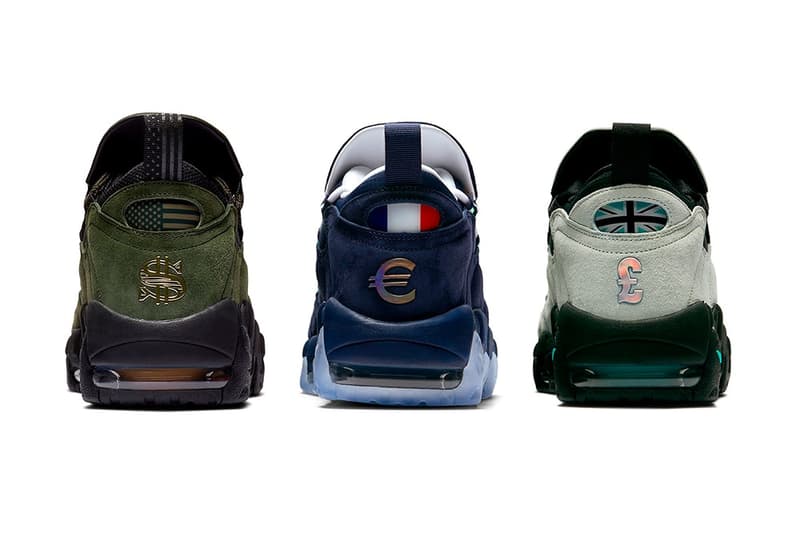 2 of 13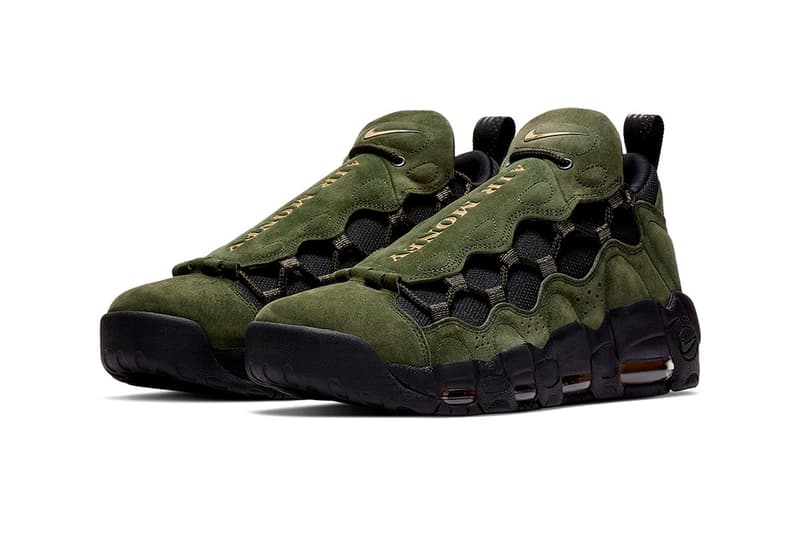 3 of 13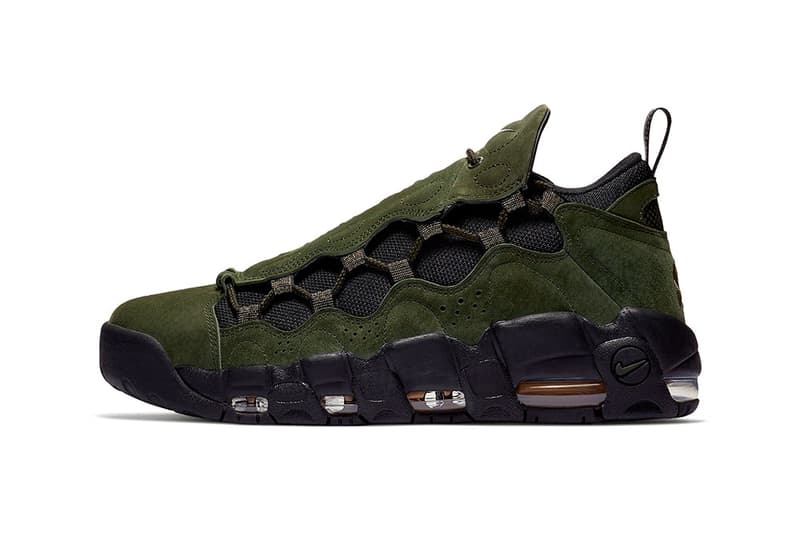 4 of 13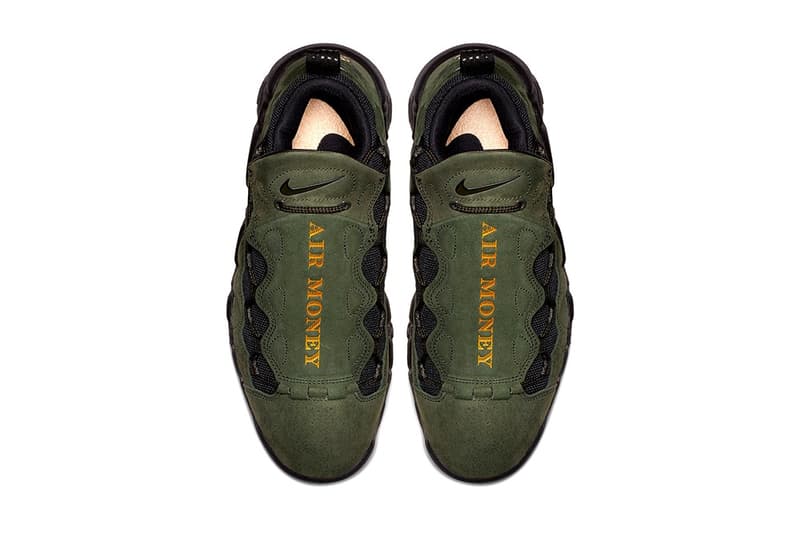 5 of 13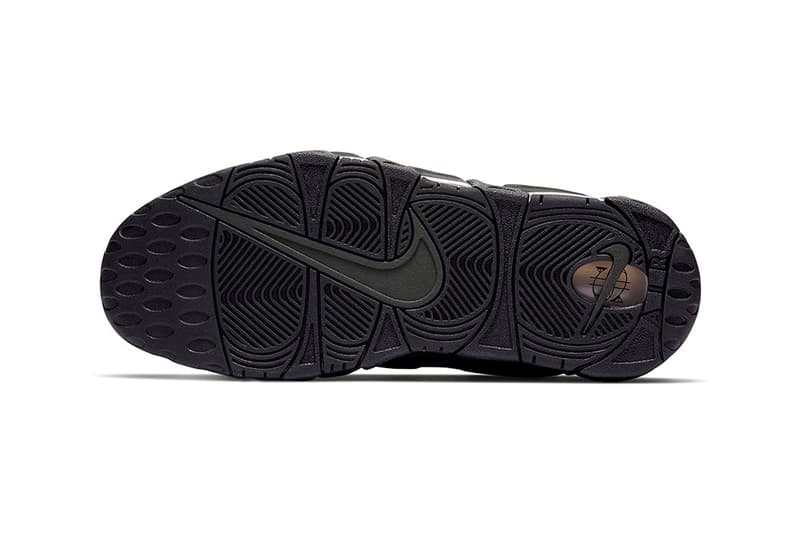 6 of 13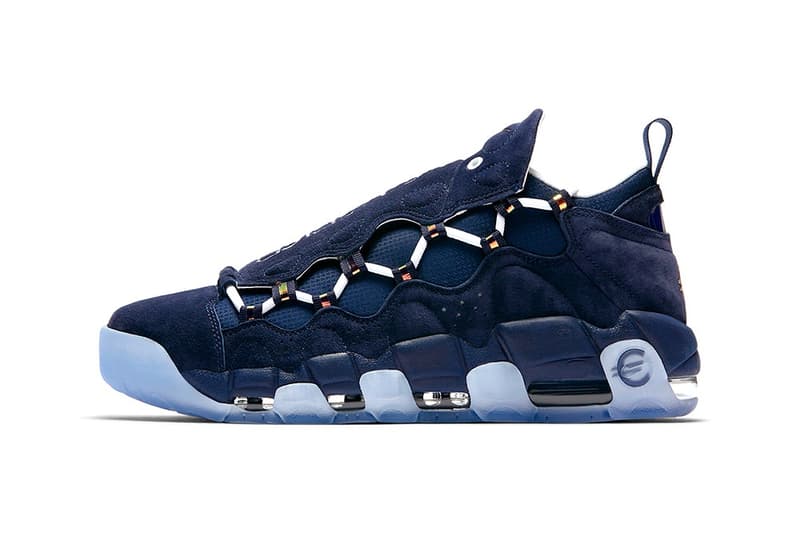 7 of 13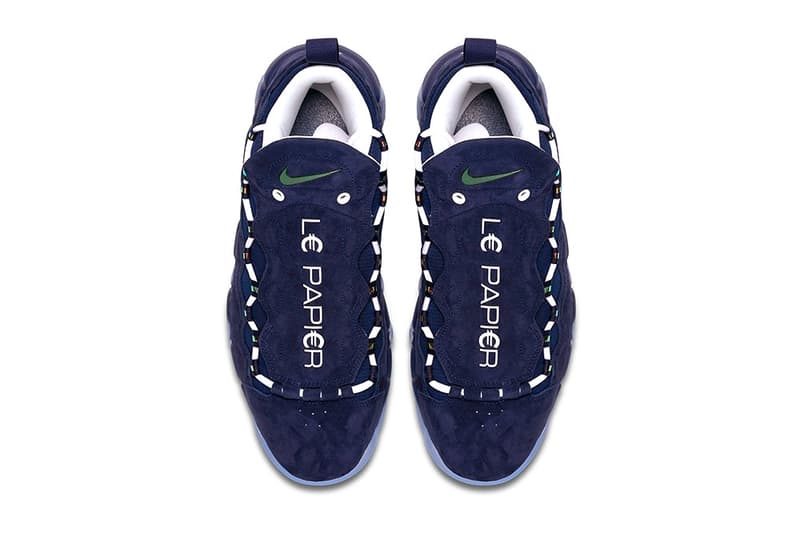 8 of 13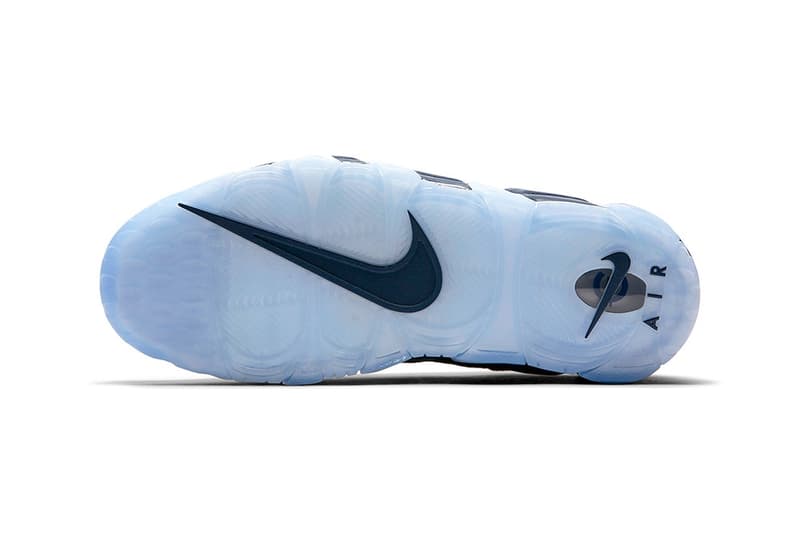 9 of 13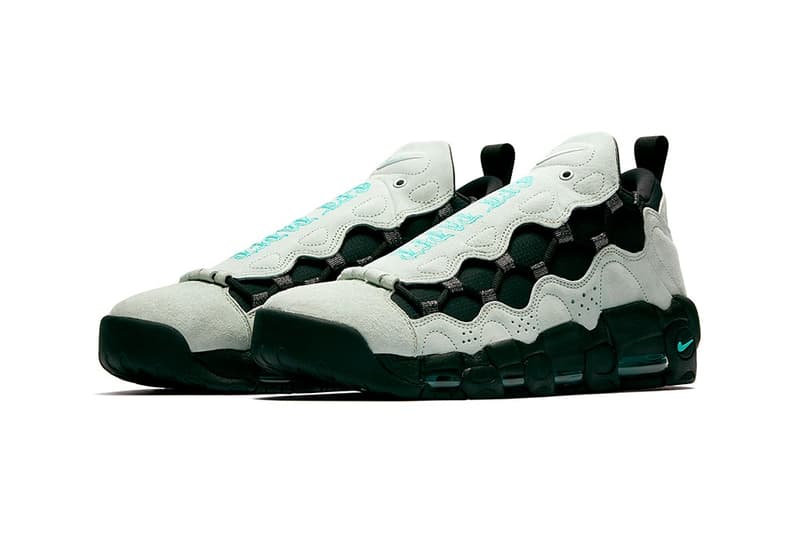 10 of 13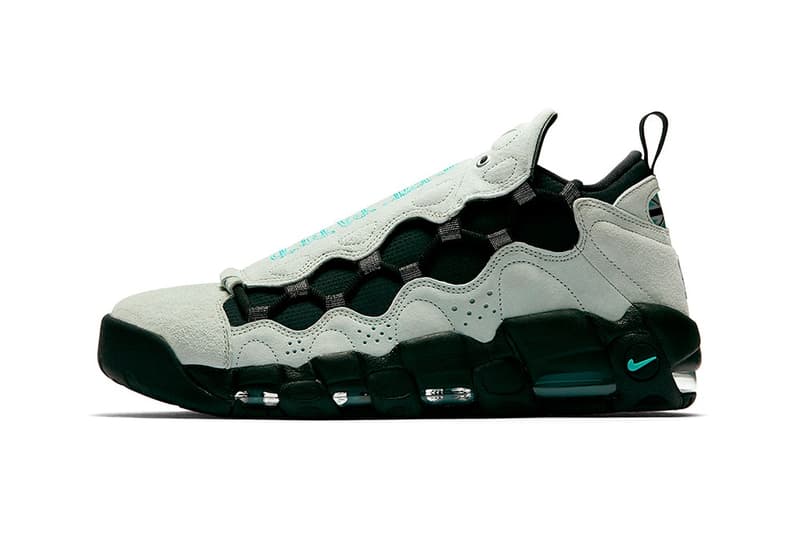 11 of 13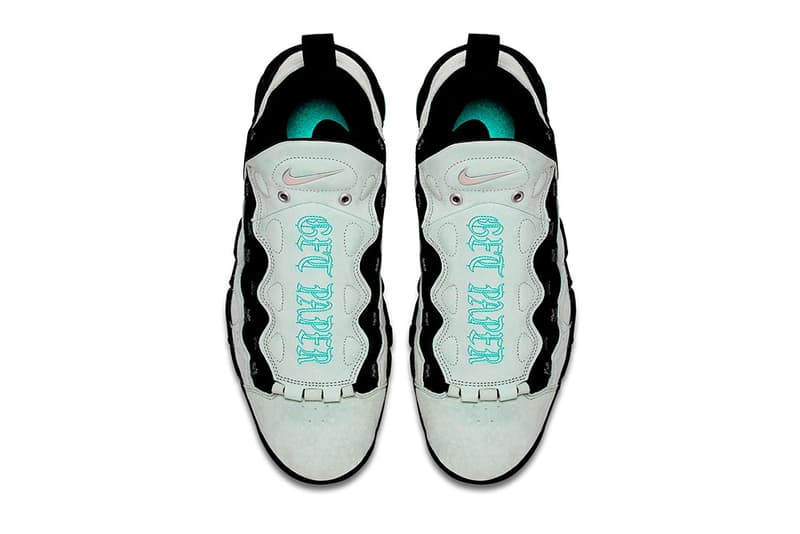 12 of 13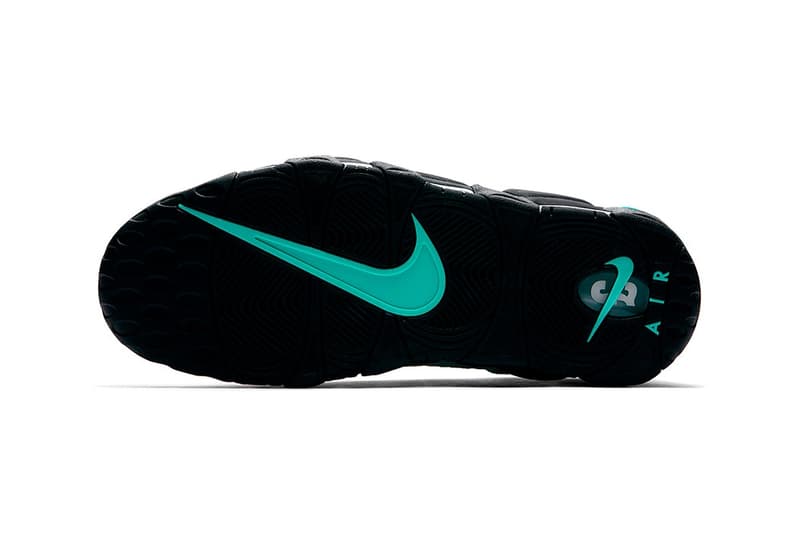 13 of 13
Après la sortie d'un pack de trois déclinaisons roses visant à soutenir la lutte contre le cancer du sein, Nike lance un pack "Global Currency" de sa Air More Money. Le lancement comprend trois coloris inspirés du dollar américain, de l'euro français et de la livre sterling britannique.
La Air More Money mélange la semelle de la Air More Uptempo et l'empeigne de la Air Money de 1996. Les trois monnaies auront chacune un coloris différent et porteront le drapeau du pays qu'elles représentent. Au niveau du talon, on trouve une plaque holographique portant le symbole monétaire alors que sur la languette on peut découvrir une dénomination de chaque devise dans sa police respective. Sur l'édition française, on lira "L€ PAPI€R" comme définition urbaine de la monnaie unique. Chaque modèle arbore un suède premium d'une couleur inspirée par l'argent, des unités d'air visibles, l'iconique Swoosh ainsi que des rappels pécuniers.
Un lancement courant janvier 2018 est à prévoir pour le pack "Global Currency". N'hésitez pas à partager votre édition préférée avec nous et jetez un oeil à l'autre clin d'oeil de Nike à la France avec la célébration de la Air Max 97 "Country Camo" France à Opium.