Opium Célèbre La Sortie De La Air Max 97 "Country Camo" France
Déjà sold out !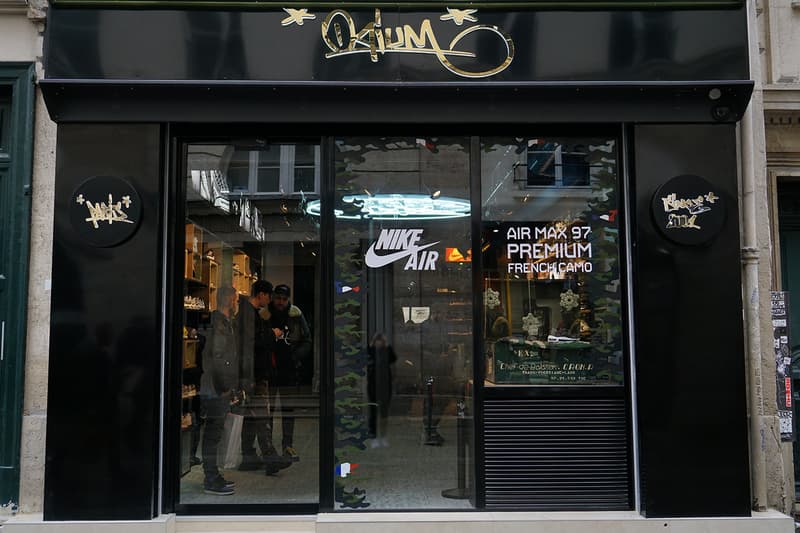 1 of 5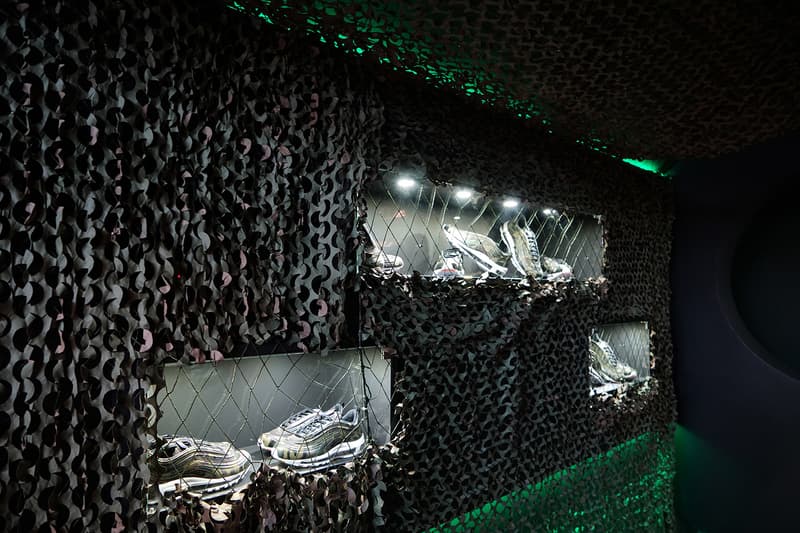 2 of 5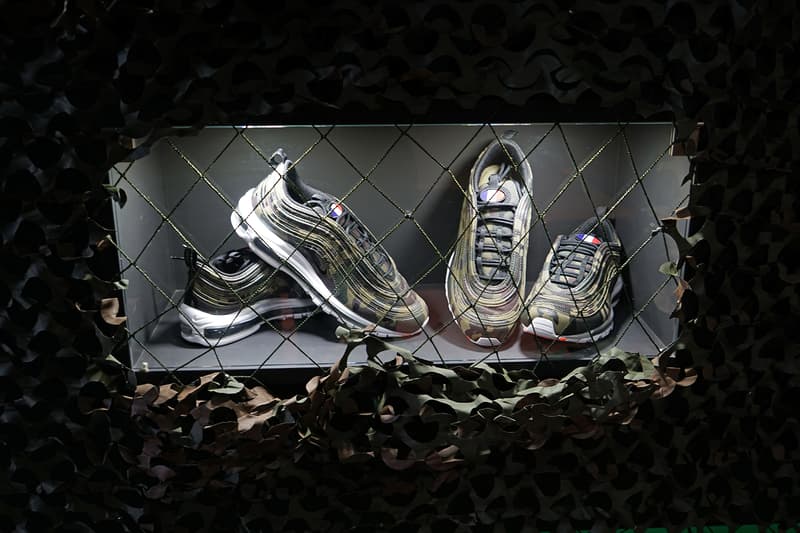 3 of 5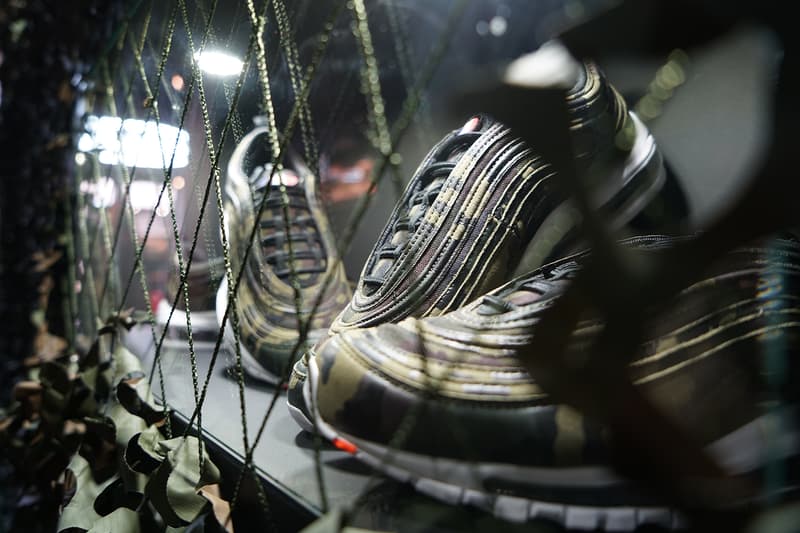 4 of 5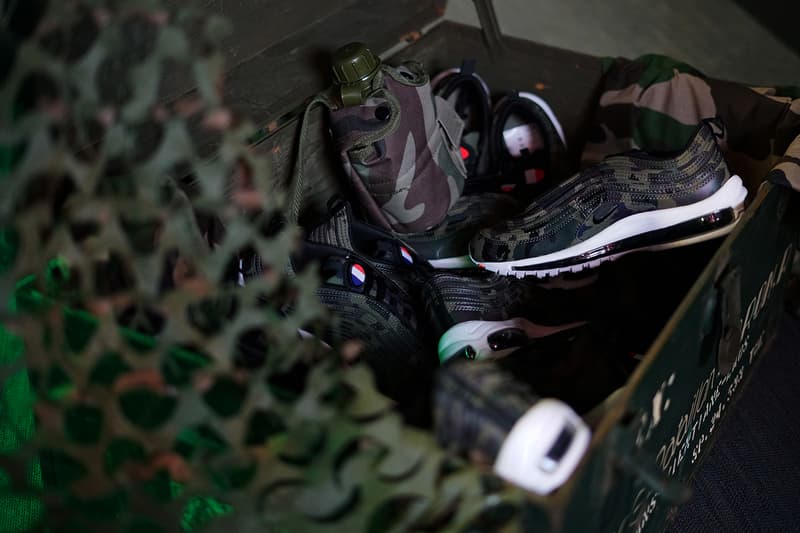 5 of 5
Ce jeudi 21 décembre était une journée importante dans le monde de la basket. En effet, l'édition française de la Nike Air Max 97 "Country Camo" sortait dans différents points de vente hexagonaux dont Opium. Le magasin du premier arrondissement parisien a bouleversé sa décoration habituelle pour l'ambiance militaire qui colle au nouveau modèle. Malle, filet de camouflage, gourde de l'armée… Rien n'a été laissé au hasard.
La Nike Air Max 97 est déjà en rupture de stock chez Opium, un succès prévisible pour cette paire en édition limitée.