Un Designer A Imaginé Un Masque De Gladiateur Pour Paulo Dybala, Entièrement Réalisé À Partir D'Un Crampon
Hommage à la célébration de l'attaquant.
1 of 3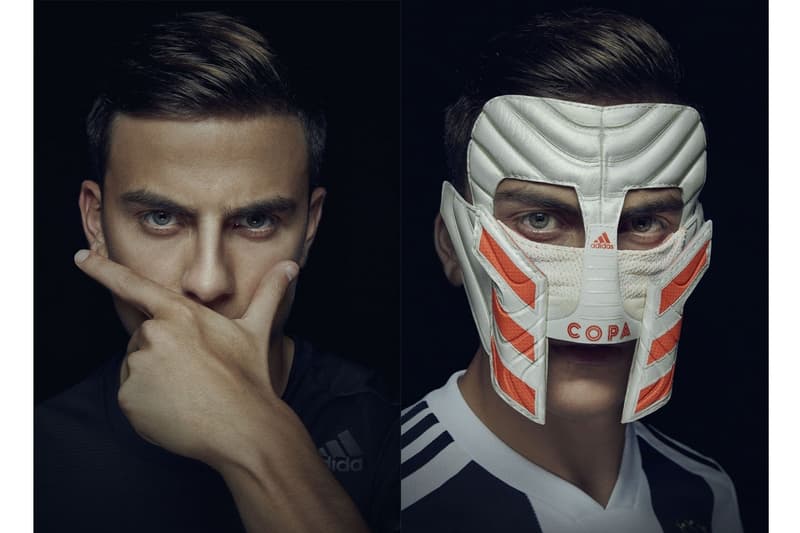 2 of 3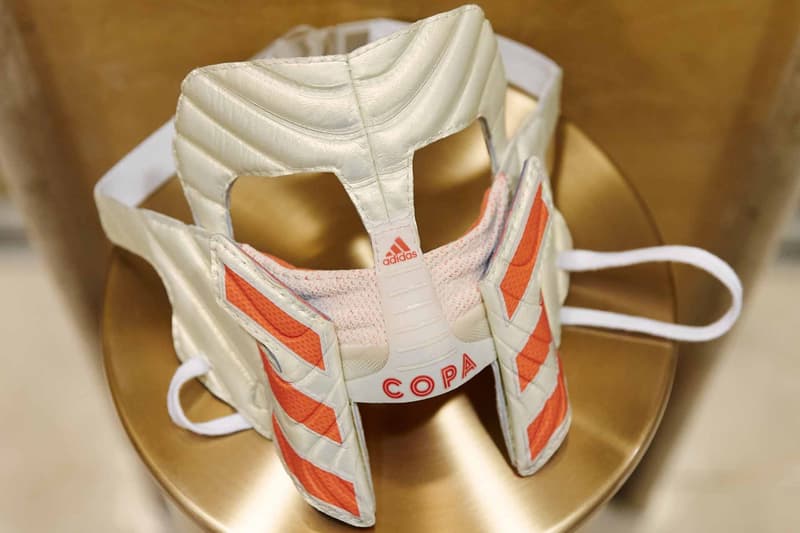 3 of 3
adidas dévoilait dernièrement du côté de Milan sa Copa 19+. Et ce, avec l'attaquant de la Juventus Paulo Dybala, visage de cette nouvelle création révolutionnaire de la marque aux trois bandes, qui signe là ses premiers crampons en cuir dénués de lacets. Comme pour incarner pleinement cette idée, le joueur s'est vu offrir un masque de gladiateur, référence à sa fameuse célébration.
Il s'agit d'une oeuvre du sneaker designer Zhijun Wang, lequel a découpé une Copa 19+ pour le réaliser, le talon du crampon constituant par exemple la protection nasale, là où les trois bandes de l'intérieur de la chaussure sont apposées sur les côtés. Jetez un œil à ce masque dans la galerie ci-dessus, et notez qu'il s'agit d'une pièce unique qui ne sera pas disponible à l'achat. Dans l'actualité football d'adidas, notez qu'il a travaillé avec EA Sports sur de nouveaux maillots pour la Juventus et d'autres clubs de premier plan.