Nike Présente Officiellement Le Deuxième Modèle de Paul George, La PG2
En collaboration avec PlayStation.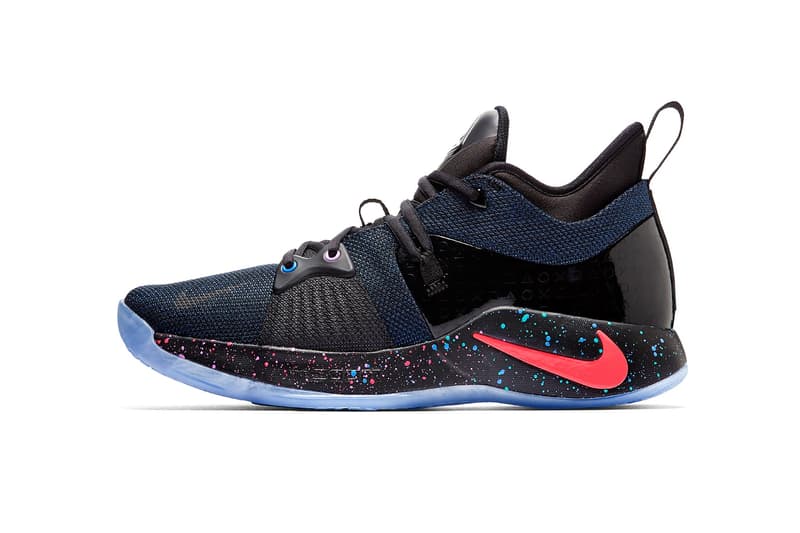 1 of 3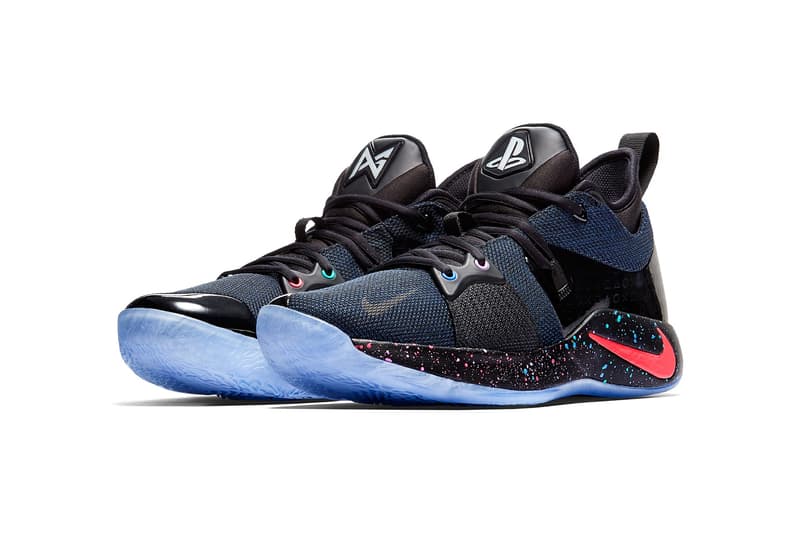 2 of 3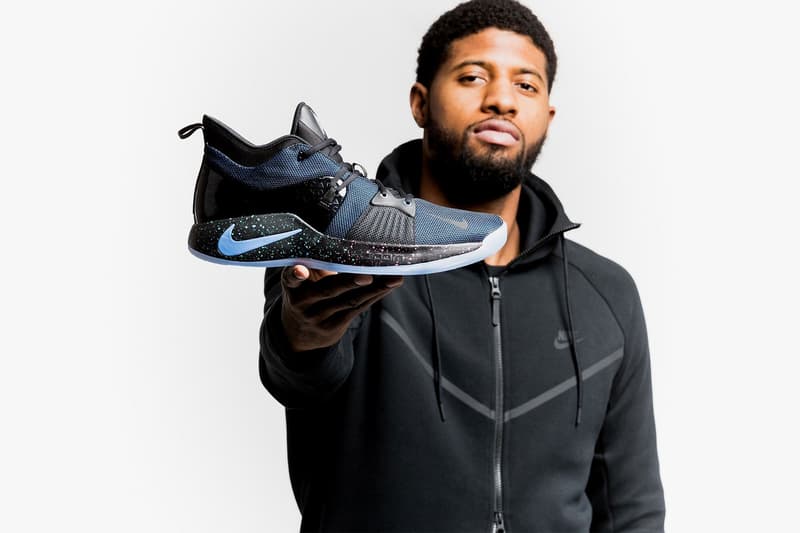 3 of 3
Nike et Paul George sont de retour pour dévoiler la suite de leur travail en commun sur le modèle signature de l'ailier. Designée par Tony Hardman, la paire est plus épurée en supprimant le scratch central de la Nike PG1. À la place, la PG2 intègre des ailes dynamiques pour conserver le même maintien. La semelle Zoom Air a été augmentée de 10 millimètres afin de renforcer l'amorti à l'impact et accompagner la propulsion. Enfin, l'adhérence a été peaufinée par une technologie de grip repensée.
L'édition futuriste du lancement de la Nike PG2 s'explique par l'amour du basketteur pour les jeux vidéo et pour la PlayStation. Dans une teinte balançant entre le bleu pétrole et le noir, la paire intègre le logo PS qui s'allume sur la languette, la couleur des boutons de la manette sur les œillets des lacets et sur la semelle intermédiaire et leurs différentes formes géométriques caractéristiques en ton sur ton.
Le lancement de la paire s'est déroulé sur le parquet des Cleveland Cavaliers lors de la victoire éclatante d'Oklahoma City Thunder. La Nike PG2 "PlayStation" sera officiellement disponible le 10 février sur le site de Nike Basketball et dans différents points de vente.