Gosha Rubchinskiy Dévoile Une Collection Capsule En Hommage Au Groupe De Rock Russe Mumiy Troll
Pour le 20ème anniversaire de l'album Morskaya.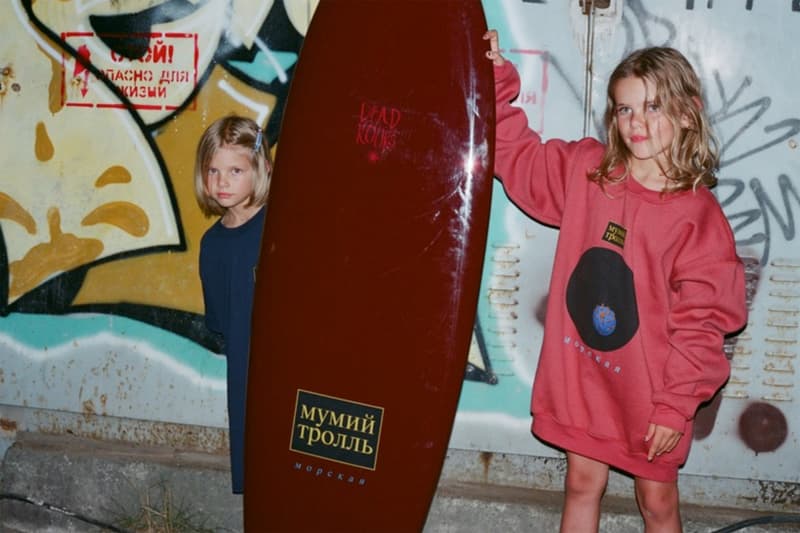 1 of 2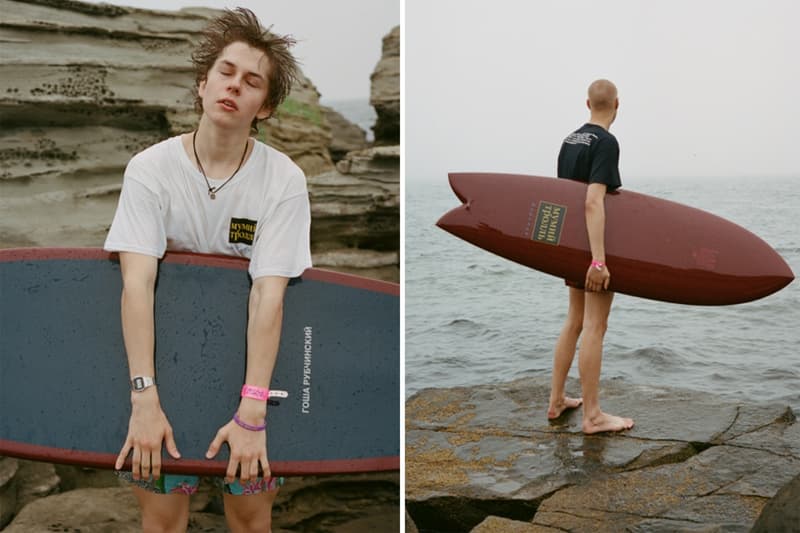 2 of 2
Après la réinterprétation de la adidas Copa déjà en vente, Gosha Rubchinskiy vient de dévoiler une nouvelle collection capsule avec le groupe de rock Mumiy Troll originaire de la ville de Vladivostok extrêmement actif dans les années 1990 et 2000. Moscovite, le designer a grandi à une époque où les airs de guitare du groupe rythmaient le pays. Le mois dernier marquait les vingt années de la sortie de l'album Morskaya (un terme renvoyant à l'univers marin), une raison suffisante pour pousser le créateur à travailler sur cette collection anniversaire.
Cela lui inspire un sweatshirt oversize où s'affiche la pochette de l'album ainsi que deux t-shirts signés par les deux entités : Gosha Rubchinskiy et Mumiy Troll. En plus du versant vestimentaire, le designer s'est amusé à habiller une planche de surf couleur bordeaux et bleu marine afin de prolonger l'ambiance maritime. Pour illustrer ces nouvelles créations, le lookbook a naturellement été photographié à Vladivostok avec des enfants du coin ainsi que ceux du leader du groupe Ilya Lagutenko.
La collection sera commercialisée au Dover Street Market de Londres, New York, Ginza et Singapour ainsi que dans son magasin de Séoul le 15 septembre. Paris n'a pas été oubliée car toutes les pièces seront disponibles à la boutique COMME des GARÇONS. Les prix iront approximativement de 45€ à 100€.
Gosha Rubchinskiy a récemment été nommé dans la liste des 500 personnes les plus influentes du monde de la mode d'après Business of Fashion.