Les Images De L'Installation d'Edoardo Tresoldi Au Bon Marché
Une discussion spatio-temporelle.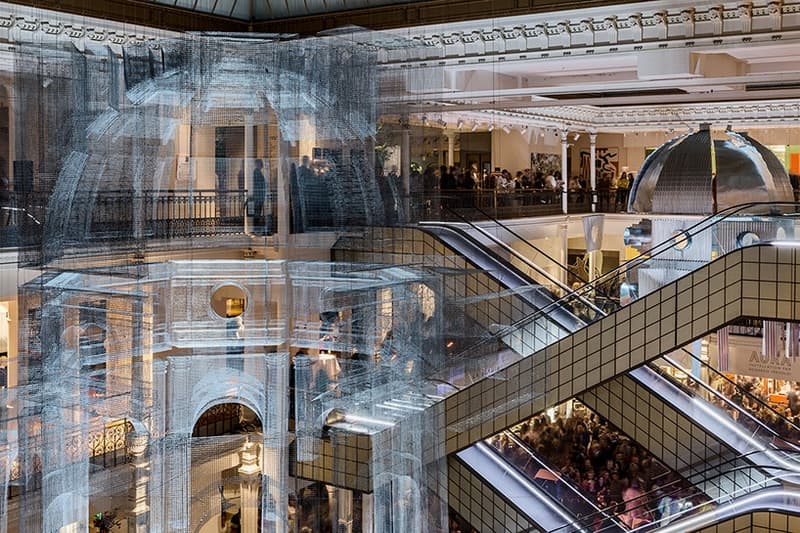 1 of 11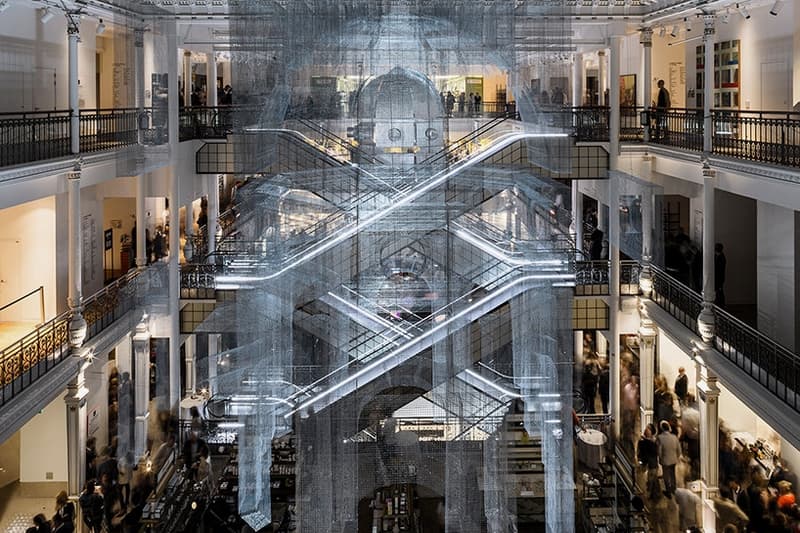 2 of 11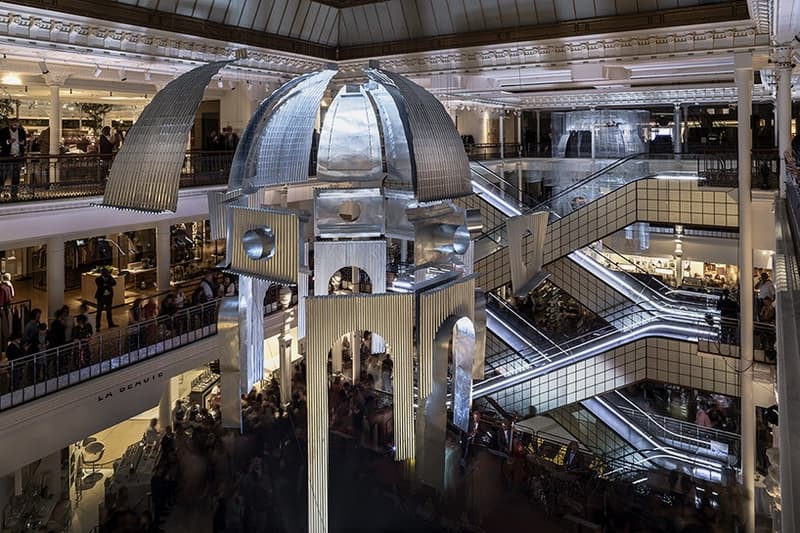 3 of 11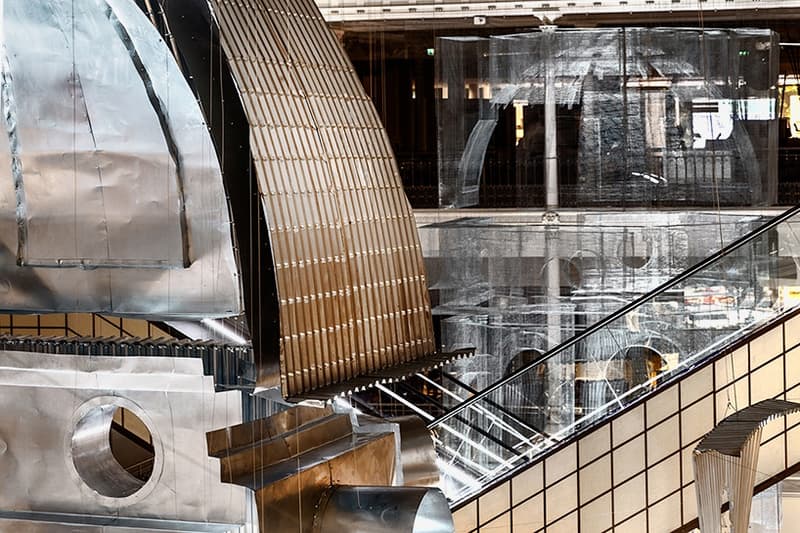 4 of 11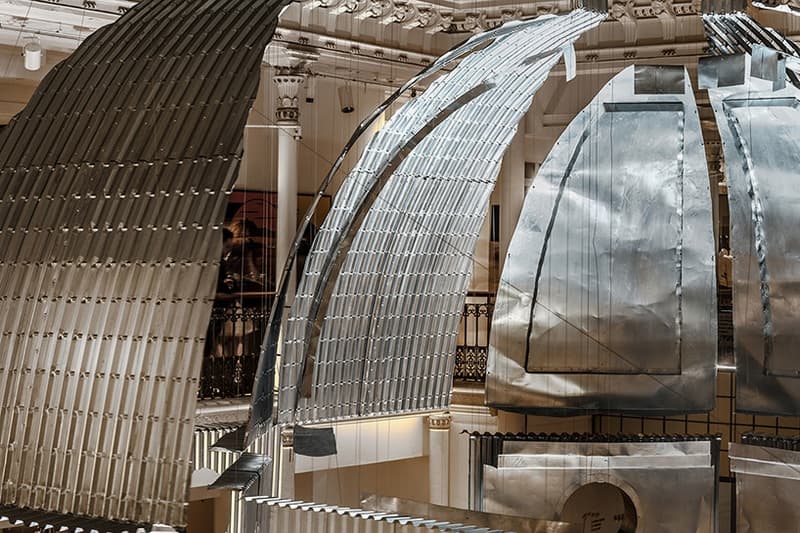 5 of 11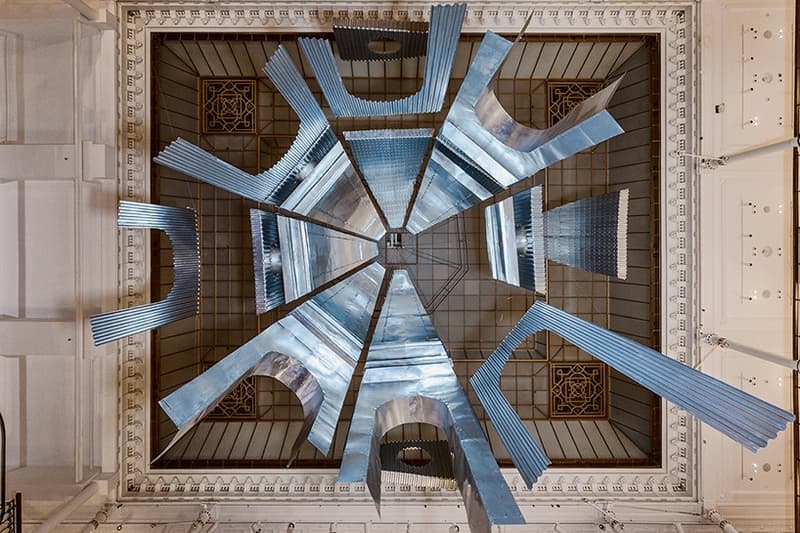 6 of 11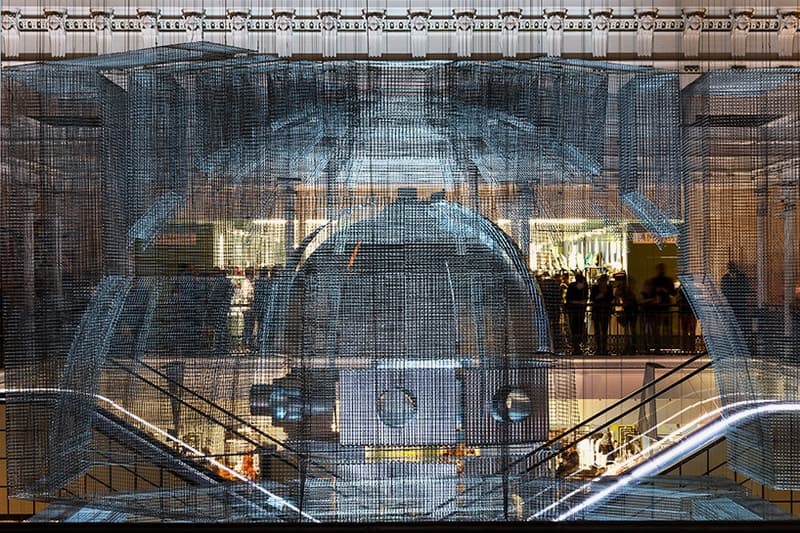 7 of 11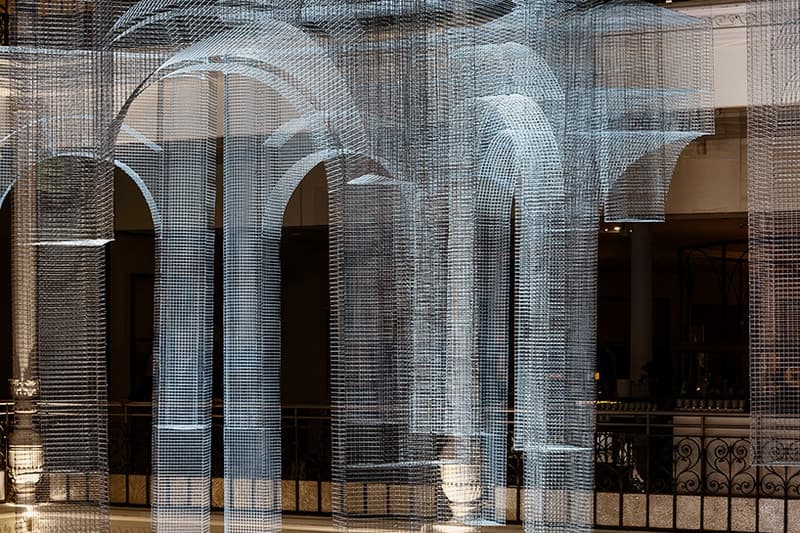 8 of 11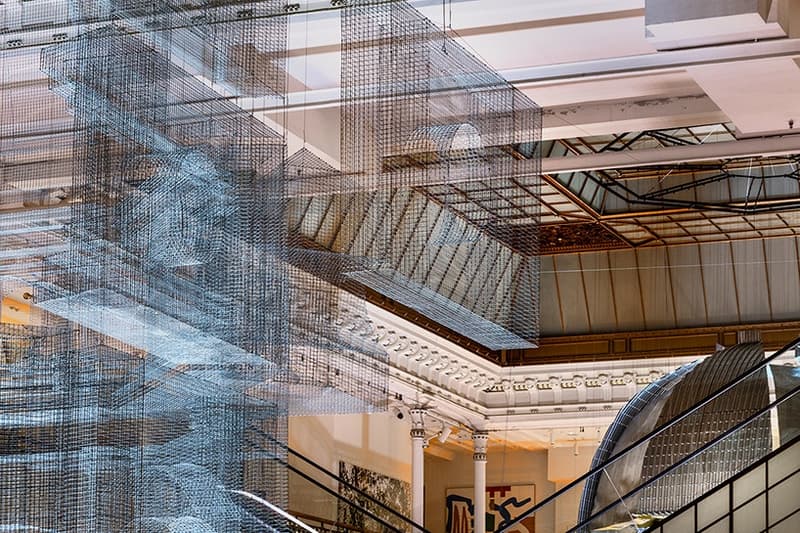 9 of 11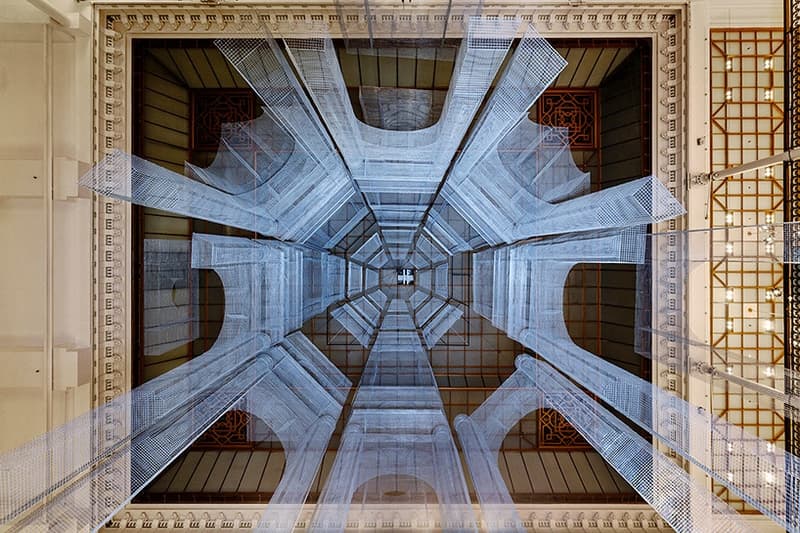 10 of 11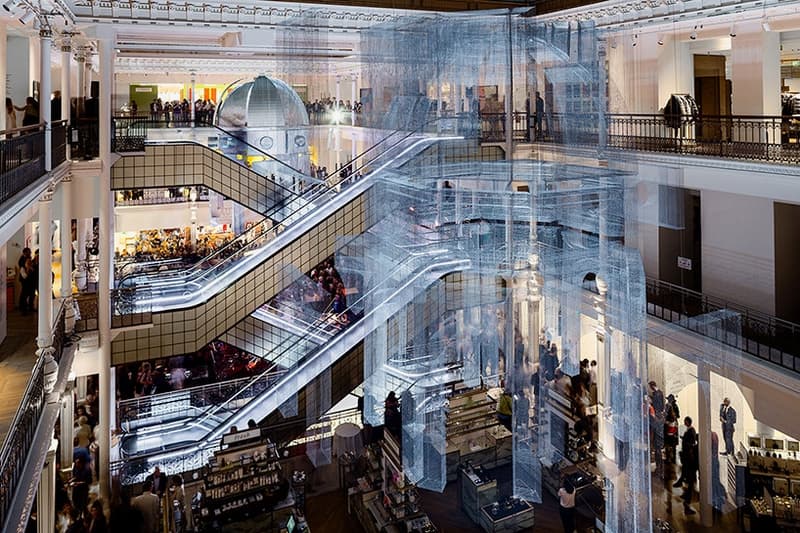 11 of 11
Ai Weiwei, Chiharu Shiota, Tadao Andō… Dans le cadre de l'exposition en l'honneur de l'Italie "La Famiglia Rive Gauche", un autre artiste a installé son travail à l'intérieur du superbe écrin que représente Le Bon Marché : Edoardo Tresoldi. Spécialiste des structures transparentes, il fait flotter son œuvre baptisée "Aura" en la fixant sur le plafond en verre de l'établissement.
L'installation prend la forme d'un diptyque où deux dômes monumentaux se répondent autour de la question du temps qui passe. À travers eux, le sculpteur explore les grandes époques de l'architecture italienne (Antiquité, Néoclassicisme, Renaissance). Pour la réalisation Edoardo Tresoldi a travaillé à partir de deux matériaux différents : le treillis métallique et la tôle.  Installées d'une part et d'autre des escalators centraux du Bon Marché, ces formes architecturales historiques entrent frontalement en discussion avec la structure industrielle qui les compose. Une confrontation entre deux genres, deux époques.
Une œuvre à découvrir jusqu'au 22 octobre 2017 au Bon Marché.