Aperçu De La Patta x ASICS GEL-Mai "Rose Cloud"
Disponible maintenant via Patta avec une sortie mondiale prévue pour novembre.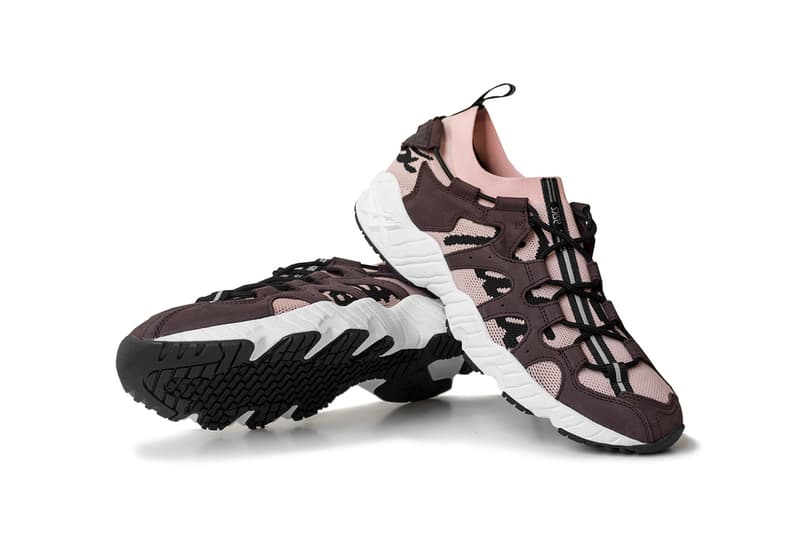 1 of 3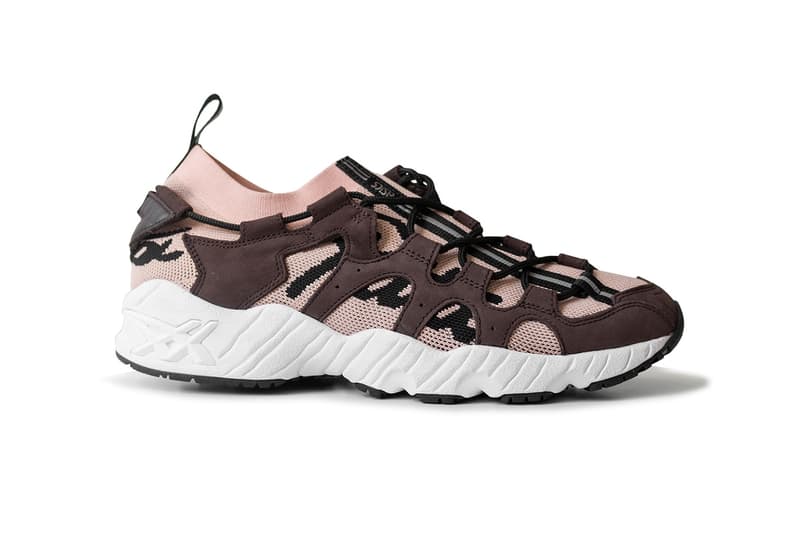 2 of 3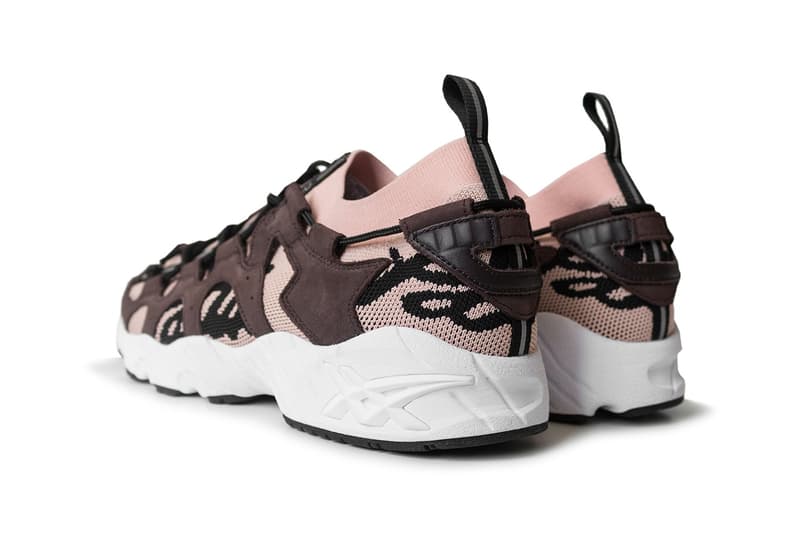 3 of 3
Le label hollandais Patta présentait sa dernière collaboration ASICS plus tôt ce mois-ci incluant la GEL-Mai "Rose Cloud". Aujourd'hui, la paire est enfin disponible ! Initialement lancé dans les années 1990, la GEL-Mai fait son retour en 2017 avec Patta qui ajoute sa touche personnelle; y compris un système de laçage asymétrique et la technologie fuzeGEL pour l'amorti, qui est une caractéristique clé de la chaussure.
Parmi les autres caractéristiques de cette paire en collaboration, citons une superposition nubuck de couleur marron foncé, une tige tricotée de couleur «Rose Cloud», qui est ornée du logo Script de Patta et des accents réfléchissants 3M sur la sangle. Chaque paire sera fournie avec des lacets supplémentaires dans les deux couleurs qui sont en avant sur la partie supérieure. Le modèle Patta x ASICS GEL-Mai est disponible dès maintenant dans les magasins de Patta à Amsterdam, Londres et en ligne avant sa sortie mondiale le 4 novembre.