Nike Sort La Vandal Supreme Inspiré De Retour Vers Le Futur
Bienvenue à la "Doc Brown" !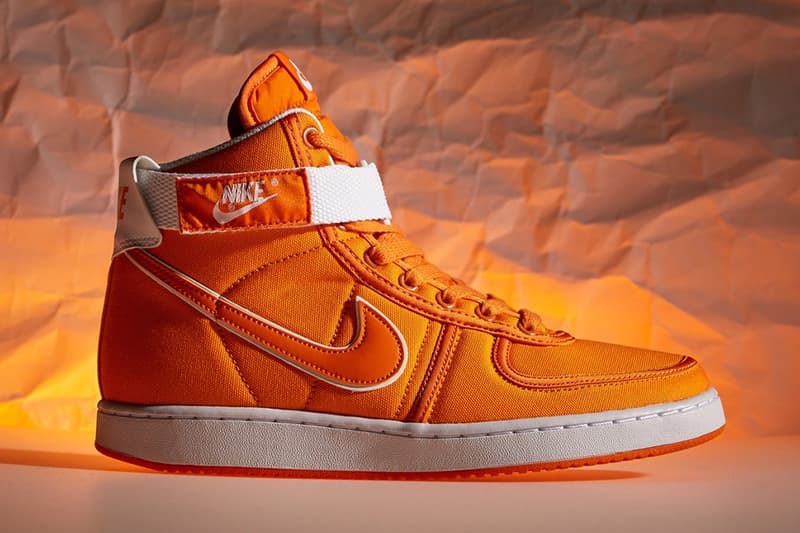 Nike dévoile un nouveau coloris pour la Vandal High Supreme intitulé "Doc Brown". Inspiré par les coups de pieds portés par Doc Brown dans Back to the Future Partie 1, la chaussure se compose d'une toile orange utilisé pour la tige. Des nuances de blanc sont visibles sur la sangle de la basket par le col ainsi que sur la languette et autour du logo Swoosh sur le côté.
Le coloris "Doc Brown" de la Nike Vandal High Supreme sera disponible au Royaume-Uni le 21 octobre pour £85 GPS soit environ 115$.