Limited Etd S'associe Avec adidas Consortium Sur Le Modèle Superstar 80
Baptisé "Burnished Burgundy".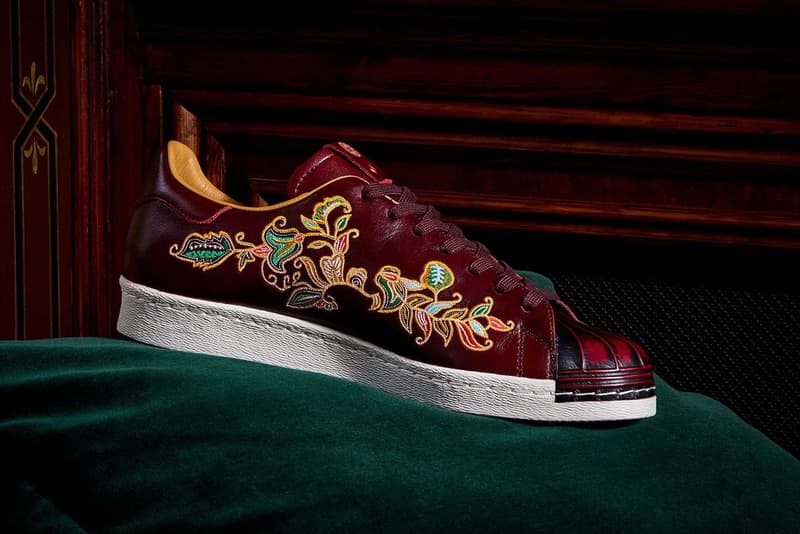 1 of 4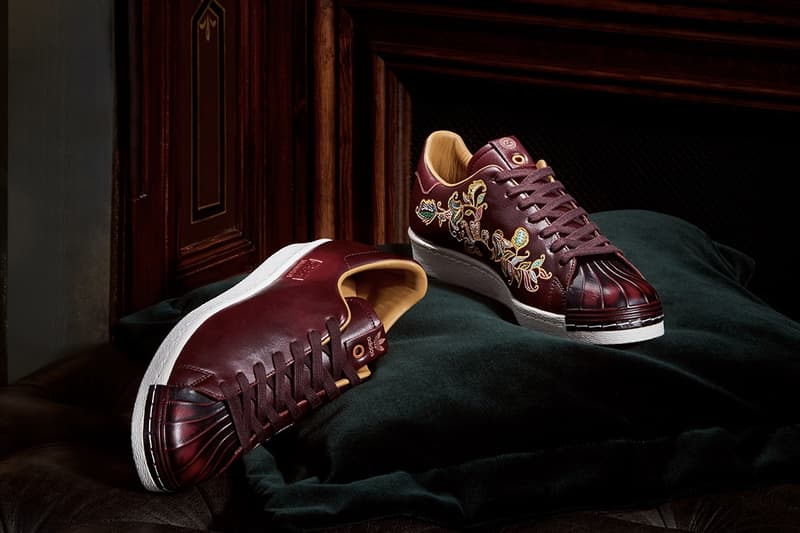 2 of 4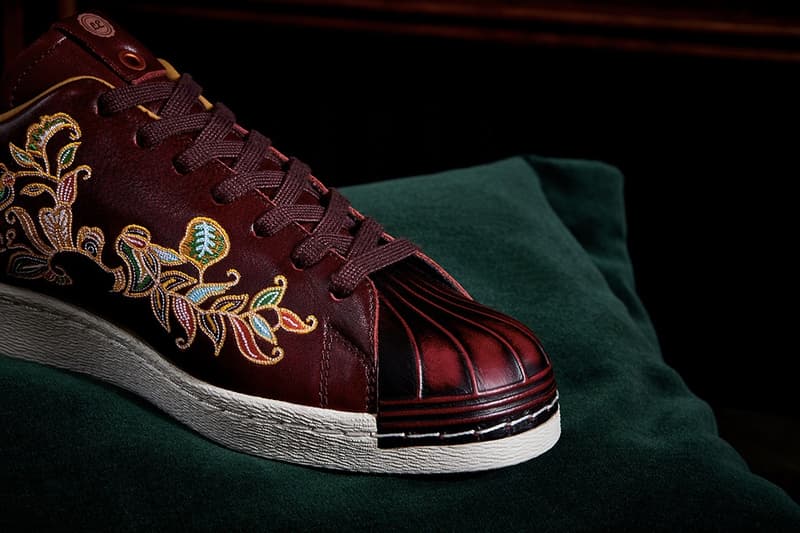 3 of 4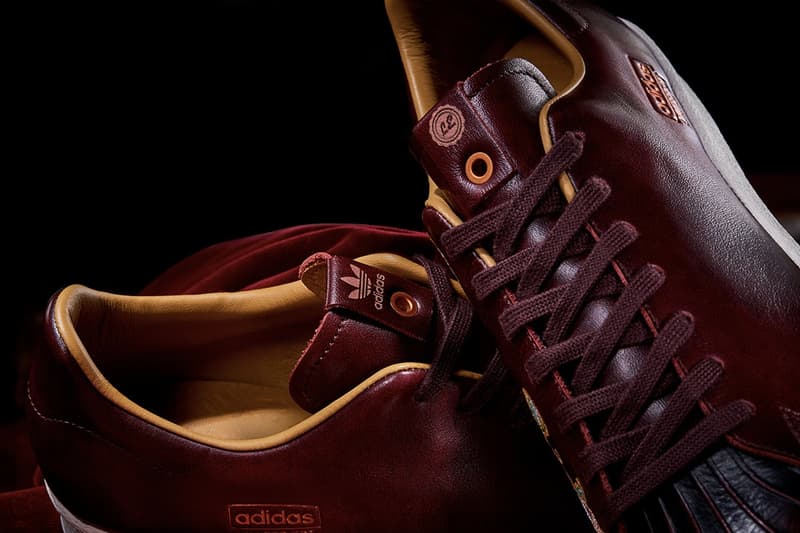 4 of 4
Après avoir collaboré pour la première fois en 2015, la boutique Limited Edt baséE à Singapour a une fois de plus travaillé avec adidas Consortium sur une version Superstar 80.
S'inspirant des vestes de smocking et des clubs, les deux marques ont mis au point une nouvelle version ornée sur la silhouette emblématique. La paire se décline dans un coloris "Burnished Burgundy", tandis que les trois bandes classiques ont été retirés de la sneaker. La Superstar 80 se démarque grâce à l'originalité de la broderie florale en vert, rouge, or et bleu. Les techniques traditionnelles d'Asie du Sud-Est sont utilisées. Plusieurs détails incluant Limited Edt et adidas sont également mentionnées sur les languettes et l'avant de la paire avec un effet cuir vieilli.
La Superstar 80 "Burnished Burgundy" sera disponible le 28 octobre chez Limited Edt et dans une sélection de détaillants dont END.